As winter has finally arrived in Germany, I was craving something warm and filling the other day, and this bean and buckwheat chili with dark chocolate was the result. I've made the bean chili recipe from Green Kitchen Stories before and remembered that they used dark chocolate in their recipe. So this recipe is inspired by the wonderful David and Louise, however, I made some major changes that take this chili to a whole new level. In German I call this recipe Chili von Buckwheat as the texture of buckwheat slightly resembles that of ground meat, so this chili even fooled some of my meat-loving family members. The spices make your kitchen smell absolutely superb, and give this chili a delicious smokey flavor. Kidney beans and chickpeas add some healthy protein and fiber, which fill you up without leaving you tired and worn out afterwards. This chili is for sure the best thing for a cold winter night.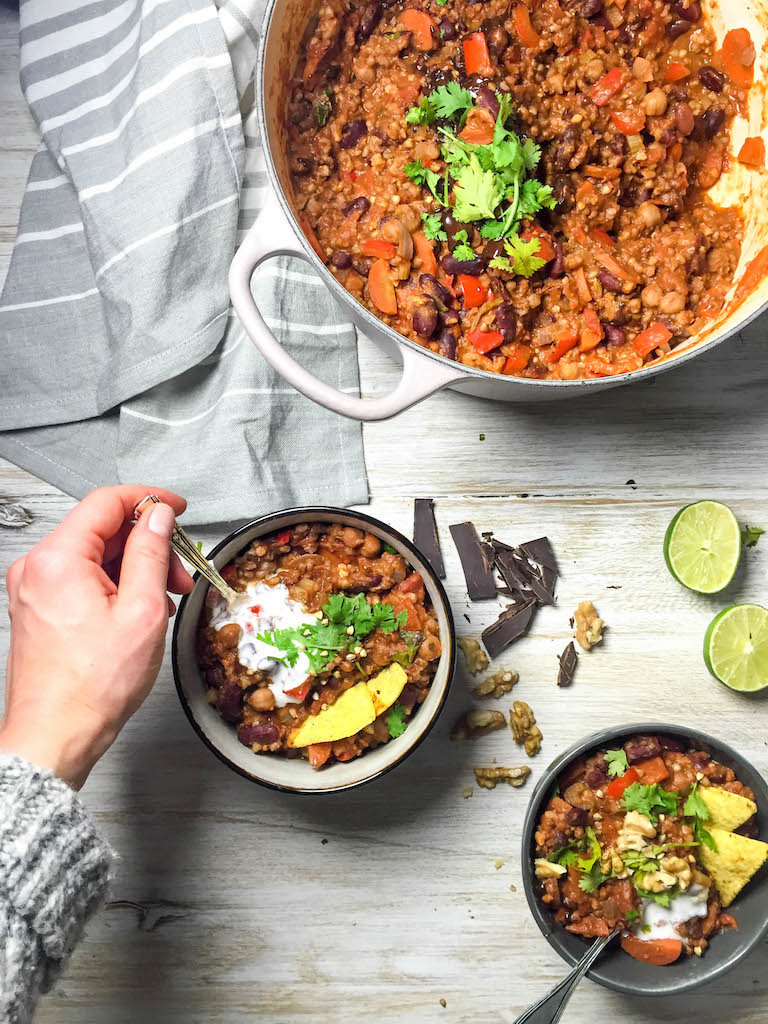 As it's January and most people are trying to get in shape or lead a healthier life, this recipe provides you with everything you need to be healthy. It's got protein and fiber and carbs from the buckwheat and beans, vitamins and minerals from the vegetables, healthy, good fats from the nuts and most importantly chocolate for the soul.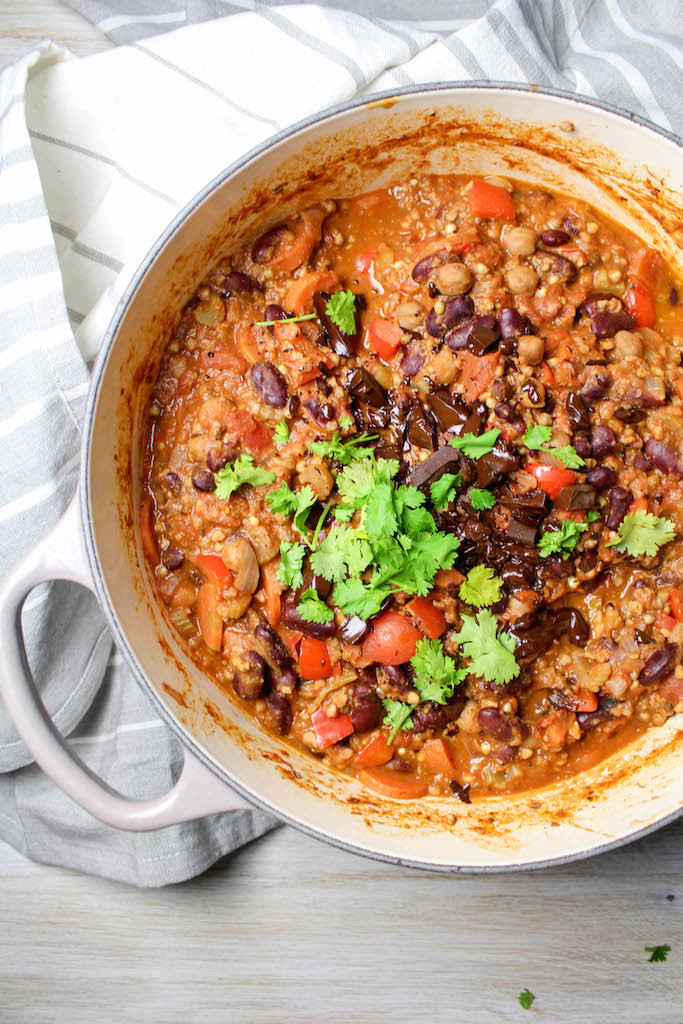 There's so much goodness in this chili, that it's the best thing for cold and dark winter nights. Buckwheat has amazing health benefits such as the ability to lower blood pressure and cholesterol. It also contains all 9 essential amino acids, making it a complete protein.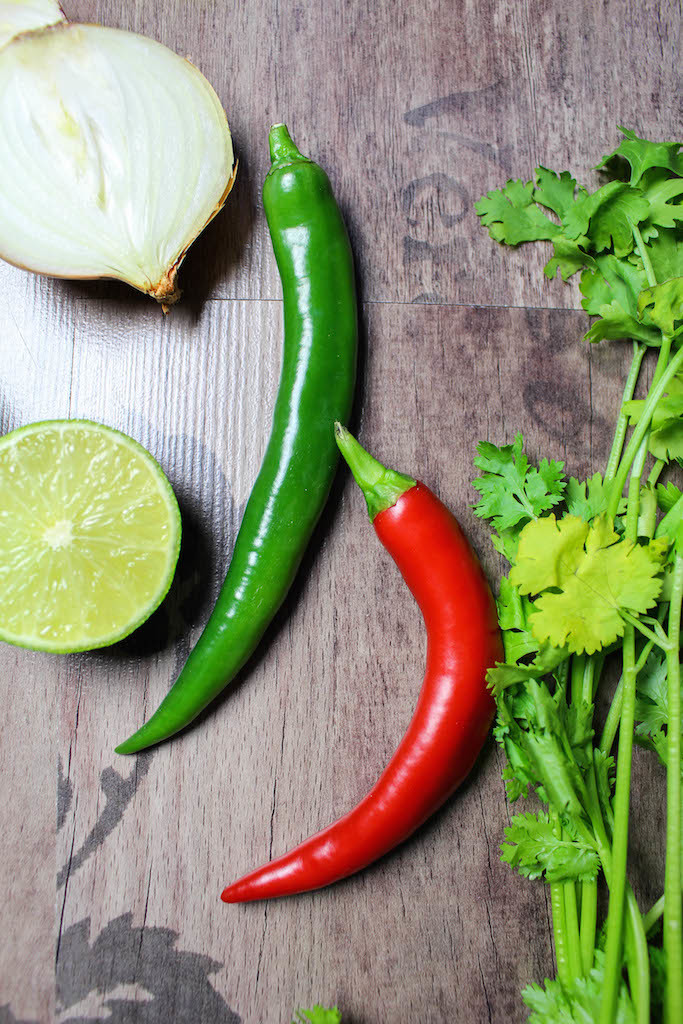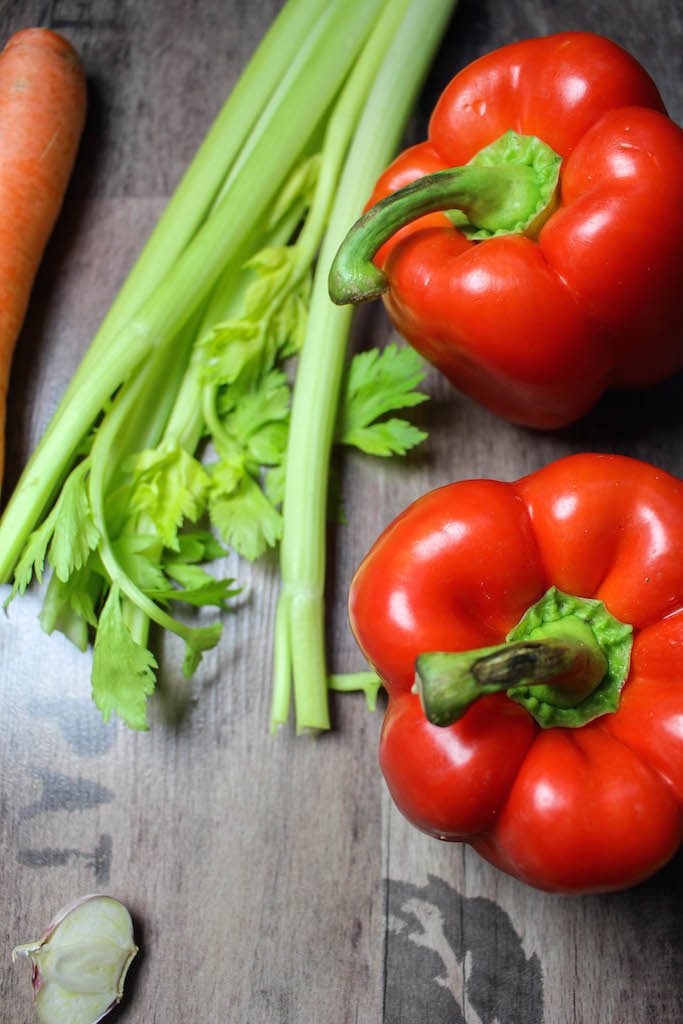 Beans are a digestive wonder thanks to its high protein and fiber content, supporting the movement of food through our digestive system. Beans also have great anti-inflammatory and antioxidant benefits, which help to prevent chronic diseases such as cardiovascular disease.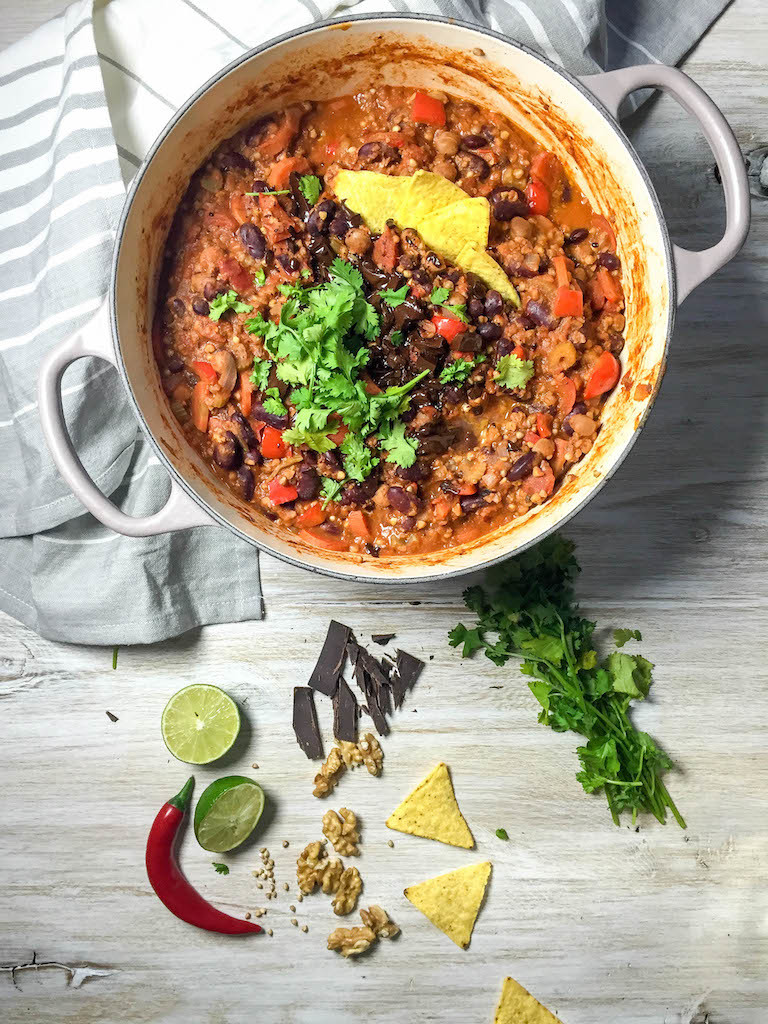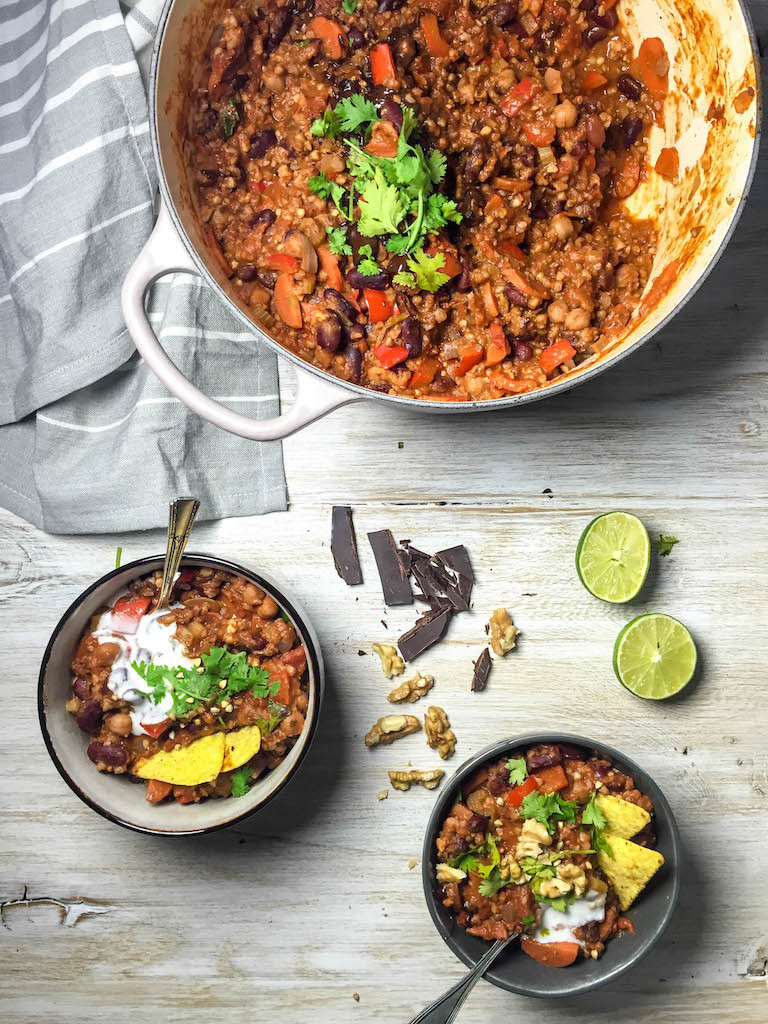 This chili is really the best thing for any kind of occasion as it feeds a whole bunch of people. It's a great meal for when you have friends over for dinner as it is easily prepared, and involves minimal chopping.

Bean and Buckwheat Chili with Dark Chocolate
Author:
Heavenlynn Healthy
Ingredients
2 tablespoons of extra virgin olive oil
1 onion
2 cloves of garlic
2 teaspoons of cumin seeds
1 fresh chili
2 teaspoons of paprika powder
2 teaspoons of ground oregano
½ teaspoon of dried marjoram
1 teaspoon of raw honey
2 tablespoons of tomato purée
2 red or green peppers
1 cup (190g) of buckwheat groans
2 carrots
3 celery sticks
1 cup (100g) of walnuts
1 can (400g) of kidney beans
1 can (400g) of chickpeas
3 cans (1200g) of canned tomatoes
1 cup (250g) of water
2 teaspoons of sea salt
½ cup (120ml) of apple cider vinegar
¼ cup (60ml) of red wine
½ regular bar of 70 - 80% dark chocolate (about 60g)
1 lime
1 bunch of fresh cilantro (optional)
6 tablespoons of yoghurt or plant-based yoghurt
corn chips to serve
Instructions
Start by chopping the onion, crushing the garlic and chopping the vegetables into bite-sized pieces. Remove the seeds from the chili and roughly cut it into strings. Finely chop the walnuts or crush them gently in your food processor. Be careful not to turn them into walnut meal, though.
Heat the olive oil in a large dutch oven or large saucepan. Add the onion, garlic, chili, cumin seeds, paprika, oregano, and marjoram and sauté it for a minute or two until fragrant. Be careful not to let it burn.
Add the chopped carrots, bell pepper, celery and sauté for another 3 to 4 minutes. Now add the buckwheat, beans, walnuts, canned tomatoes, tomato purée, water and salt and let it cook for about 30 minutes on medium heat. If you have a dutch oven that is not stove-safe, just place it into the oven at 180° for about 30 minutes.
Now add apple cider vinegar and chocolate and stir for another 5 minutes. Add more salt and freshly ground pepper to taste.
Serve with a dollop of plain yoghurt or plant-based yoghurt, fresh cilantro, lime juice and corn tortilla chips.