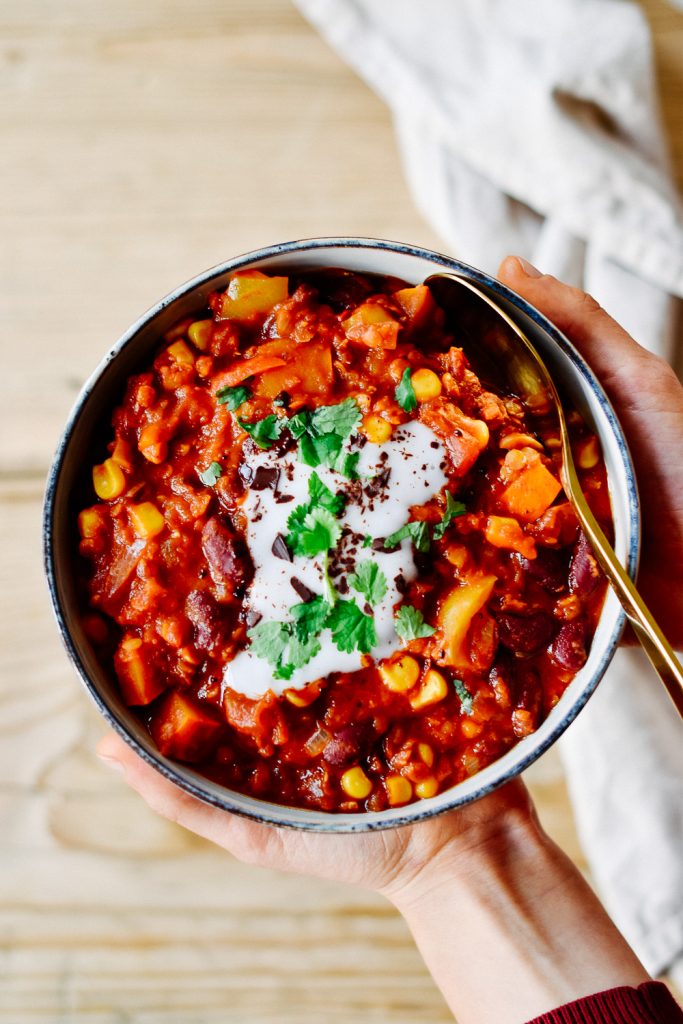 Today we're having chili.
Oh no, not chili. This always leaves me bloated and gives me flatulence. And don't even get me started on my husband/boyfriend/girlfriend. No, Lynn, not bean chili.
Alright, stop. Don't worry. Chili does not always cause flatulence. The secret is anti-flatulence herbs and spices. I'm talking fennel seeds, anise, dill, ginger, cumin, caraway seeds, garlic or parsley, just to name a few. They will allow for the unwanted gases to leave your body odorless and unnoticed….