Amazing Pumpkin-Hummus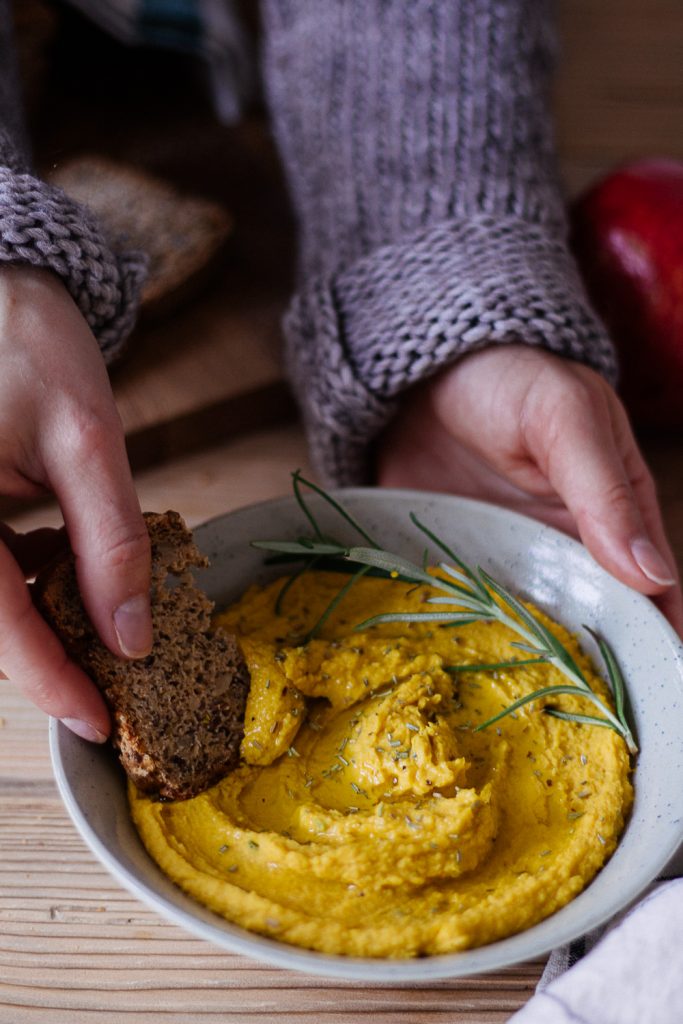 2 cloves of garlic
2 stalks of rosemary
3 tablespoons of extra-virgin olive oil
2 tablespoons of tahini
1 can (265g) of chickpeas
1 cup (200g) of pumpkin purré
1 teaspoon of raw honey
½ teaspoon of sea salt
2 tablespoons of water
Drain the chickpeas. Peel the garlic and roughly chop it. Chop the rosemary. Heat one tablespoon of olive oil in a pan and fry the garlic until golden brown.
Add two tablespoons of olive oil and the tahini to a food processor or mixer and blend for about a minute. This will make the hummus creamier.
Add the fried garlic, chopped rosemary and all the other ingredients and blend until smooth.
Serve with vegetables, whole-grain bread or whatever makes you happy.