Avocado Sweet Potato Brownies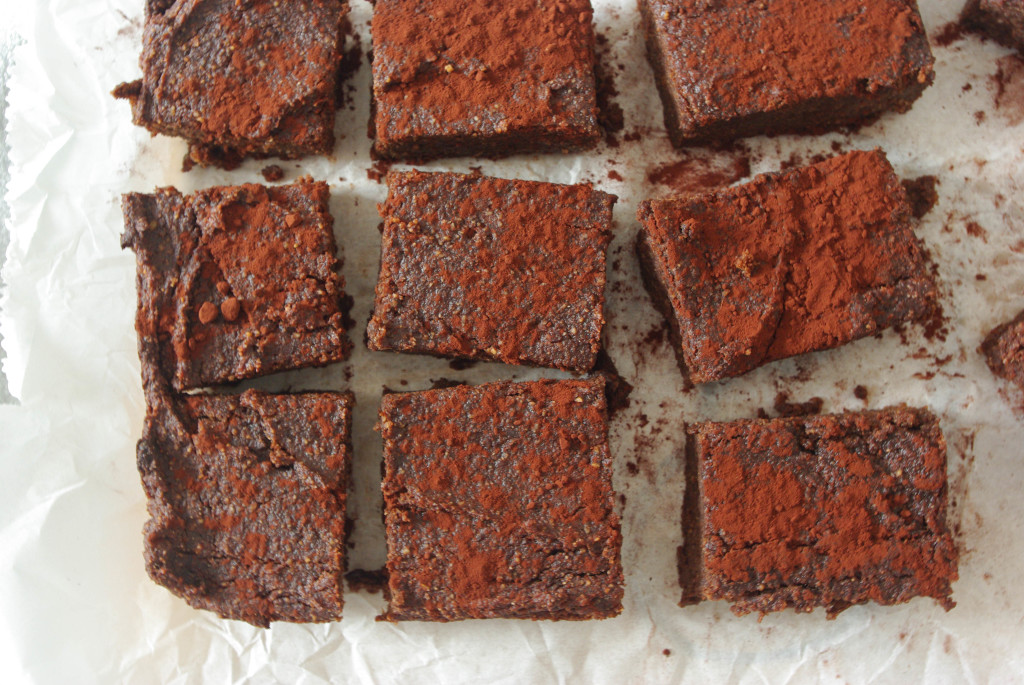 Author:
Heavenlynn Healthy
½ Avocado
1 large sweet potato (300g)
200g medjool-dates
¾ cup (120g) of ground almonds
½ cup (100g) of buckwheat flour
½ cup (150ml) of apple purree/sauce
3 tablespoons (45ml) of pure maple syrup
4 tablespoons of raw cocoa or 10 tablespoons of regular baking cacao
a pinch of salt
Start by peeling and chobbing the sweet potatoes in cubes. Steam them for about 20 minutes until they are heavenly moist. If you don't know how to steam them. I use a large pot filled with water and an iron sieve. Just bring the water to a boil and place the sieve into the pot. Add the sweet potato cubes into the sieve, cover the pot with a lid and let it steam for 20 mintes.
In the meantime, place the almonds into a food processor, and ground them for about a minute. Pit the dates and cut them into little cubes. You can even use your hand to squeeze the dates into a sweet sticky date dough if your blender is not strong enough to blend the dates smooth enough. Add the dates or date dough to your food processor and blend them to a smooth paste.
Once the sweet potatoes are soft enough, let them cool for a couple of minutes, then add them to the food processor with all the remaining ingredients.
Pre-heat the oven to 180°C. Pour the batter into a lined or greased baking dish and cook for about 20—25 minutes until you can pull out a knife out of it clean. Remove from the oven and let them cool completely before removing them from the baking dish.
Recipe by
Heavenlynn Healthy
at https://www.heavenlynnhealthy.com/avocado-sweet-potato-brownies/