Refreshing Green Bee Pollen Smoothie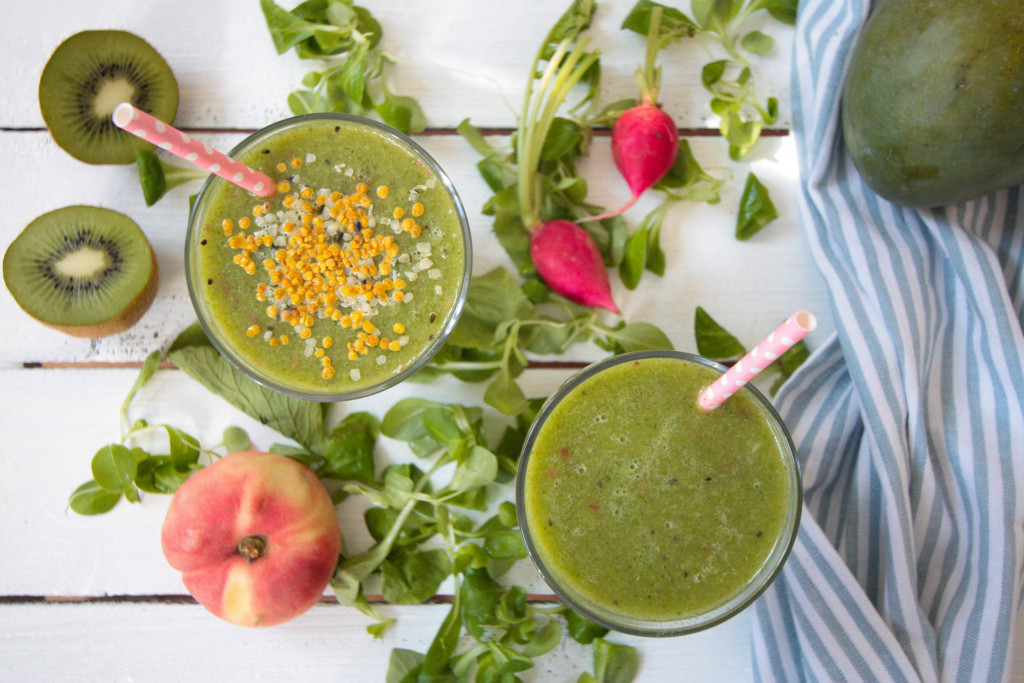 ½ cup fresh mango (90g)
1 kiwi (80g)
2 peaches (160g)
1 banana (60g)
1 handful organic radish leaves
1 handful mache or baby spinach
1 cup (250ml) organic coconut water
1 tsp bee pollen
1 tsp hemp seed powder
Simply add the radish leaves and mache (or baby spinach) and the coconut water to your high speed blender. Blend until smooth.
Next add all the fruits, peel and stones removed, to the blender and blend again until you have a heavenly creamy smoothie.
Top it with some bee pollen and/or hemp seeds.
Enjoy!
Note: If you're allergic to bee or suffer from severe allergies related to pollen, then please do not eat bee pollen before consulting a physician. Please use common sense before consuming bee pollen in any way.

Just leave the bee pollen out if you want to be on the save side.
Recipe by
Heavenlynn Healthy
at https://www.heavenlynnhealthy.com/refreshing-green-beepollen-smoothie/