Coconut Porridge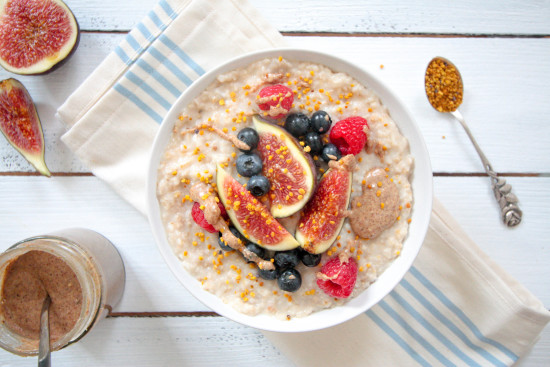 Author:
Heavenlynn Healthy
½ cup (50g) of oats
1 cup (200ml) of water
3 tablespoons (45ml) of coconut milk
1 teaspoon of almond butter
1 teasspoon of coconut oil (optional)
1 teaspoon of maple syrup or agave (optional)
½ teaspoon of cinnamon (optional)
banana
fresh figs
fresh or frozen berries
stewed damsons or plums
stewed or grated apples
chia seeds
bee pollen
hemp seeds
cacao nibs
homemade granola
Start by adding the oats, water and coconut milk to a saucepan and allow it to heat for about 5 minutes, or until bubbly.
Add the coconut milk, almond butter, coconut oil and let them dissolve completely while frequently stirring with a spoon.
Once it's all mixed, pour it into a bowl and add your favorite toppings.