Avocado Vanilla Pudding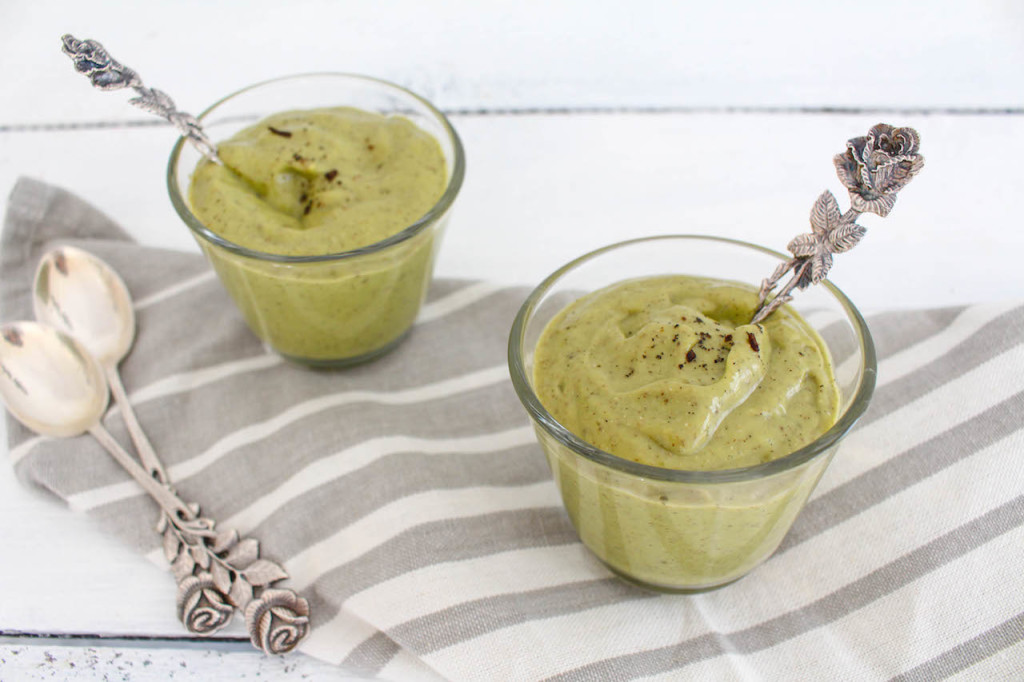 1 avocado
1 cup of almond milk (unsweetened)
2 teaspoons of raw honey
1 teaspoon of chia seeds (I used ground chia seeds)
the insides of 1 vanilla bean or ½ teaspoon of pure vanilla powder
1 teaspoon of green superfood powders like matcha or kale
Cut the avocado in half, remove the flesh and scoop out the flesh with a spoon.
Place the avocado flesh and all other ingredients into a food processor and mix well until a smooth mixture forms.
Let the avocado vanilla pudding sit in the fridge for at least 30 minutes to thicken.
Enjoy for breakfast, dessert or as a healthy snack.