Turmeric Latte (Golden Milk) Spice Mix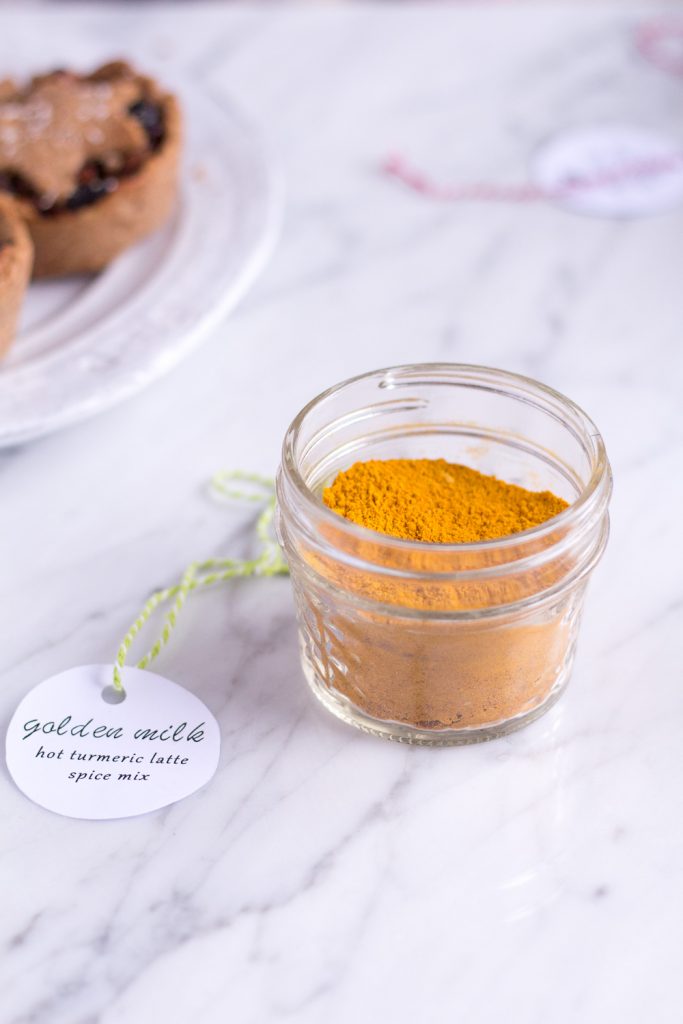 3 Tbsp turmeric
3 tsp cinnamon
6 cardamom pods
½ tsp ginger
¼ tsp pepper
For the turmeric latte:
1 cup (250ml) plant milk
1 tsp turmeric latte spice mix
1 tsp honey or maple syrup
Simply combine all ingredients in a glass container and mix well.
Mix 1 teaspoon of the turmeric latte spice mix with 1 cup (250ml) of plant based milk (such as oat milk). Add one teaspoon of honey or maple syrup and heat up on the stove. Do not bring to a boil.
Enjoy immediately while hot or serve cold over ice.
Recipe by
Heavenlynn Healthy
at https://www.heavenlynnhealthy.com/edible-diy-gifts-printable-gift-tags/