Healthy Cacao Mousse, a holistic resort & a cookbook giveaway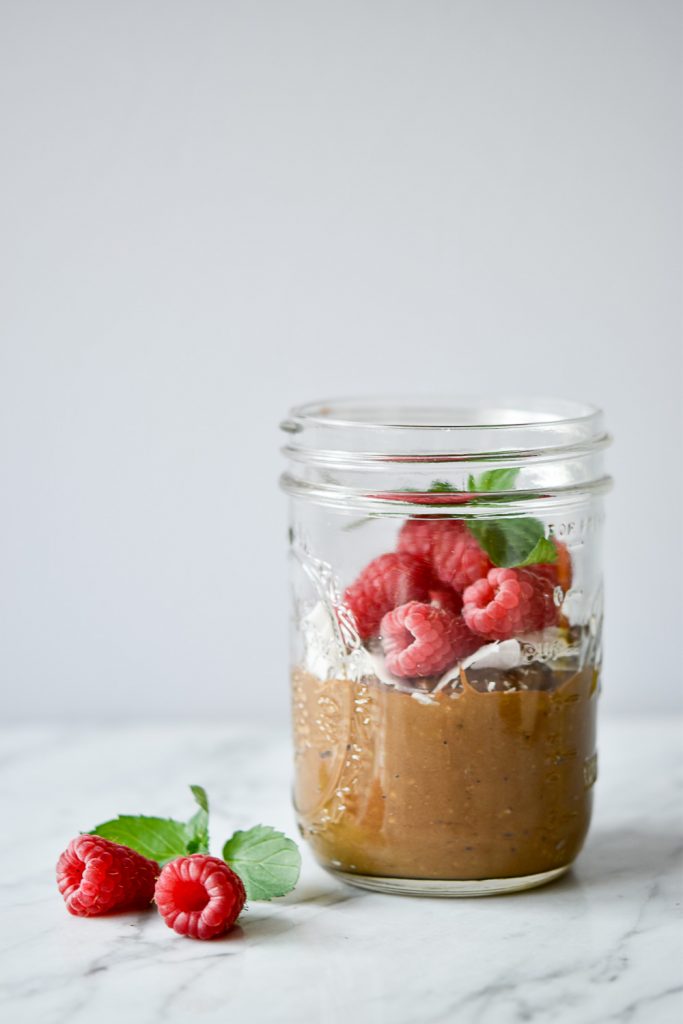 35g of raw cacao powder
1 big ripe banana
200g of avocado flesh
85g of raw honey
35g of fresh coconot or full-fat coconut milk
1 tablespoons of fresh lime juice
80g of cacao butter, at room temperature
a pinch of sea salt
175g of fresh raspberries
35g of roasted unsalted pistachios or coconut flakes
For the chocolate mousse, simply combine all ingredients except for the cacao butter and salt in a blender and blend until smooth. Add the cacao butter and salt until you have a homogenous mousse.
Divide the mousse into four glasses and let sit in the fridge for one to four hours to settle.
To serve, sprinkle with raspberries, pistachios or coconut flakes.
Recipe by
Heavenlynn Healthy
at https://www.heavenlynnhealthy.com/healthy-cacao-mousse-holistic-resort-cookbook-giveaway/