Healthy Inspiration in June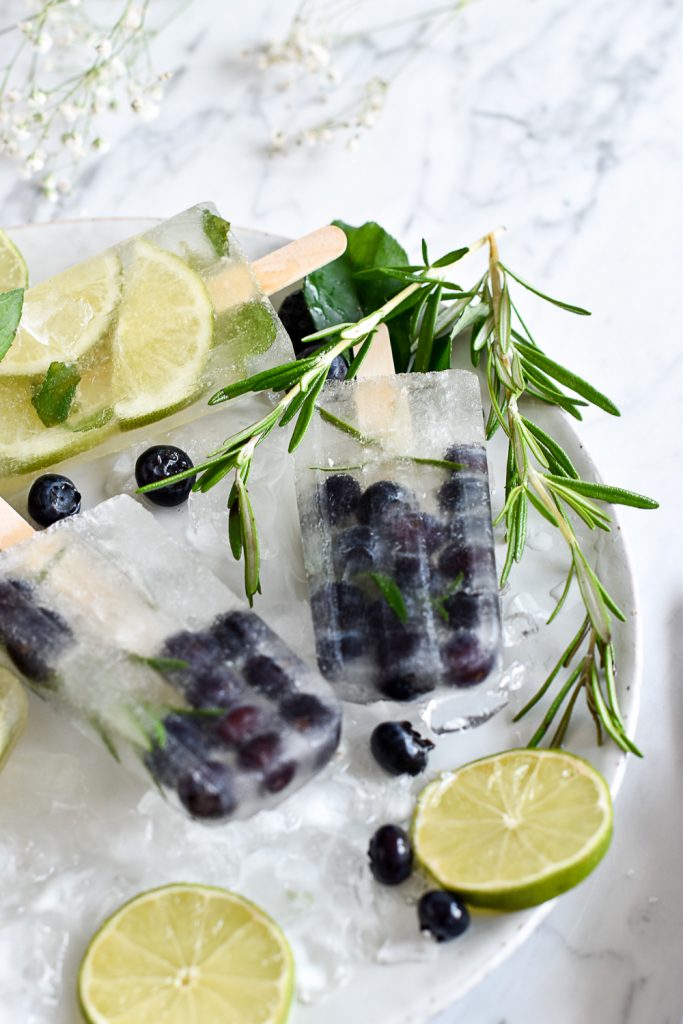 2 cups of coconut water
1 cup of berries of your choise
some herbs of your coice
I chose the following flavor combinations:
lime and mint
strawberry and basil
blueberry and rosemary
raspberry and mint
Simply place about 4 berries (or strawberry slices) and 2 herb leaves into each popsicle mold and fill up with coconut water until ¾ full. Freeze for 30 minutes then add the popsicle sticks and then place them back into the freezer for at least 4 hours, better over night, and enjoy.
!I chose the following flavor combinations:
lime and mint
strawberry and basil
blueberry and rosemary
raspberry and mint

Coconut water is not for everyone, so you could also use fresh fruit juice (such as apple juice) or any other (healthy) drink of your choice.
Recipe by
Heavenlynn Healthy
at https://www.heavenlynnhealthy.com/healthy-inspiration-in-june-refreshing-coconut-water-popsicles/