Asian BBQ packs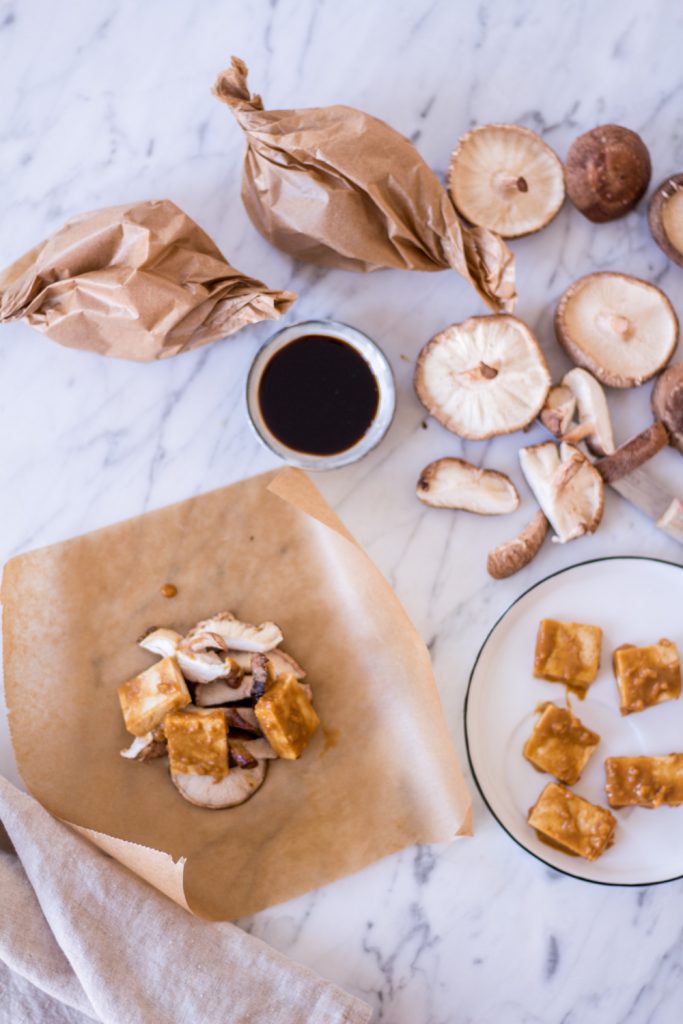 About 100 g shiitake mushrooms
100 g of marinated tofu (or halloumi marinated in the peanut sauce from the skewers)
one lime
extra-virgin sesame oil
tamari
baking paper
Cut the baking paper into squares. Slice the shiitake mushrooms. Cut the tofu into small slices and marinate it with the sauce if you have not done so already. The longer the tofu marinates, the better it will taste.
Add a few pieces of tofu and shiitake mushrooms into each package and sprinkle with a bit of sesame oil, tamari and a squeeze of lime juice. Roll the ends of each package like a bonbon, making sure each package is secured.
Grill the packages for about 15 – 25 minutes until the mushrooms are nicely soft.