Christmas Energy Balls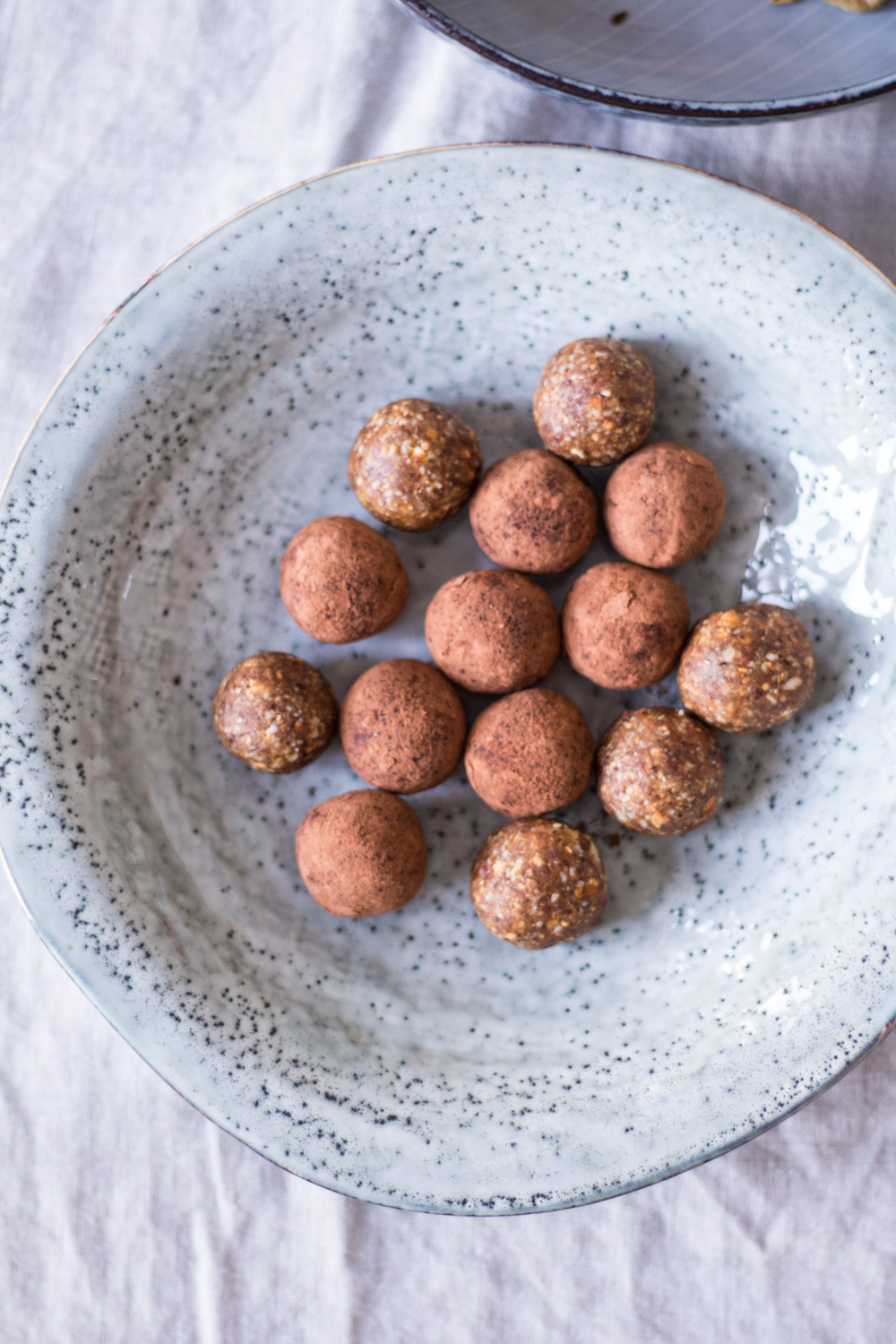 200 g of soft dates, pitted (about 17 pieces)
80 g of almonds
50 g dried apple chips, unsweetened
1 teaspoon gingerbread spice
2 tablespoons raw cacao powder
1 drop of orange oil (from the baking department in the organic store)
Place the almonds and apple chips first in the food processor, pulse briefly.
Pit the dates (do not forget this step under any circumstances!) and briefly blend the pitted dates in the food processor until a sticky mass forms. Add the almond pieces, apple chips and gingerbread spice and mix everything together. Optionally, add a drop of orange oil if at hand. Be careful when portioning!
Using your hands, take about 1 tablespoon of batter and form it into 10-12 balls. Optionally roll each ball in the cacao powder and continue rolling between hands. The heat of the hands will incorporate the the cacao powder into the balls.
Stored in an air-tight contaier, the energy balls last for at least 2 weeks. They never last this long in my household.