Choco-Crossies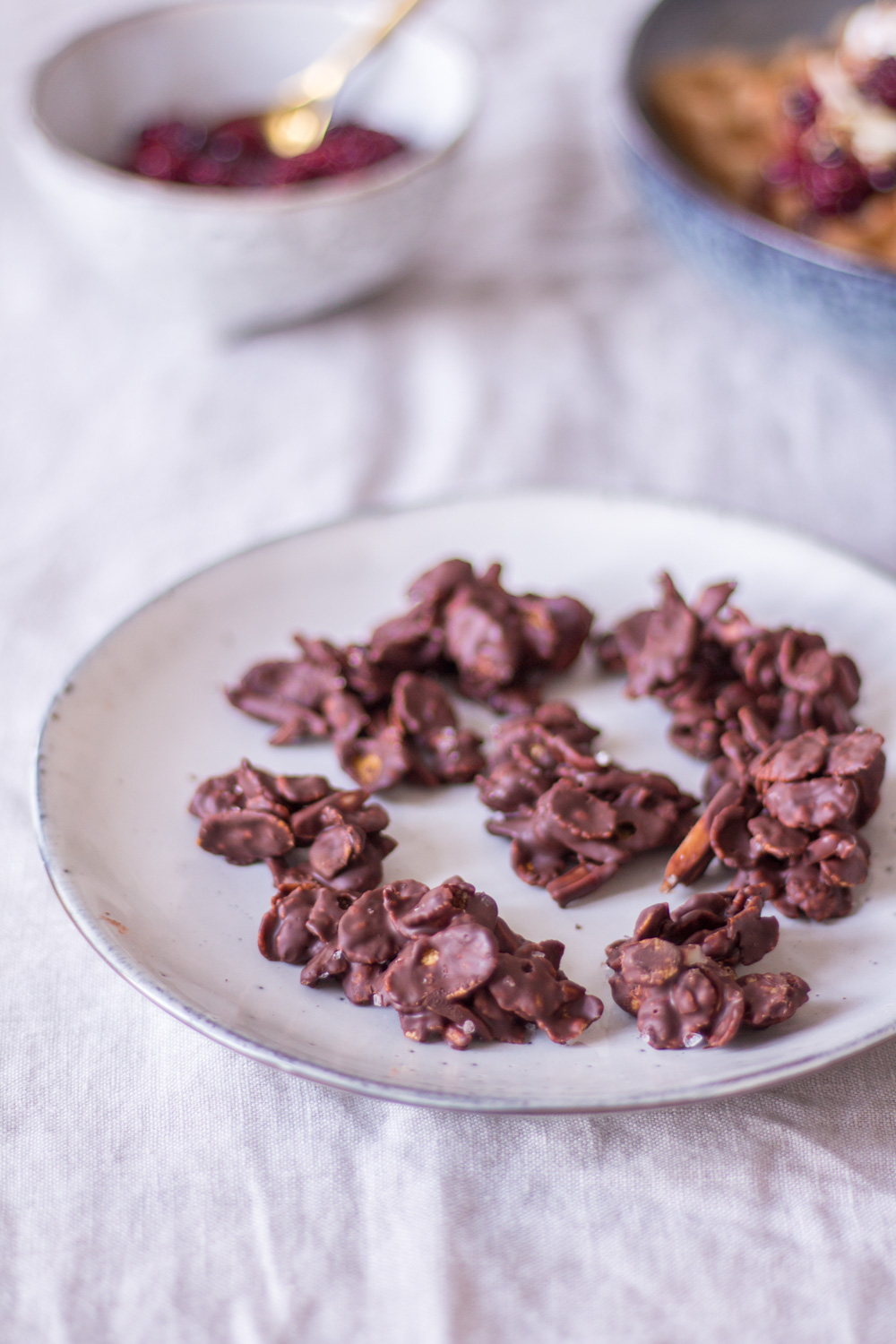 50 g cornflakes (or spelt flakes (spelt is not gluten-free), unsweetened
30 g almond sticks
a pinch of cinnamon
100 g dark chocolate, homemade see below
coarse sea salt to sprinkle
120 g cacao butter (from the refrigerated shelf in the organic market)
75 g of raw cacao powder
80 g of maple syrup
If you make the chocolate yourself, start by making it in the beginning. Carefully melt the cacao butter in a water bath. Stir in the raw cacao and maple syrup and allow to cool well. By cooling, the mass becomes a little thicker, which helps with the choco-crossies.
Mix the cornflakes with the almonds and cinnamon in a bowl. Mix the homemade chocolate directly with the ingredients or melt the purchased chocolate over a water bath and mix with the dry ingredients. Spread a small teaspoon of the mixture on a baking tray with baking paper. If you have only a small fridge, like me, cut the baking paper, place it on a plate and place the choco-crossies on the plates. Put the tray or plate in the fridge for about 1 hour to cool.
Airtight, the choco-crossies keep for about 2 weeks.