Hassleback oven-roasted vegetables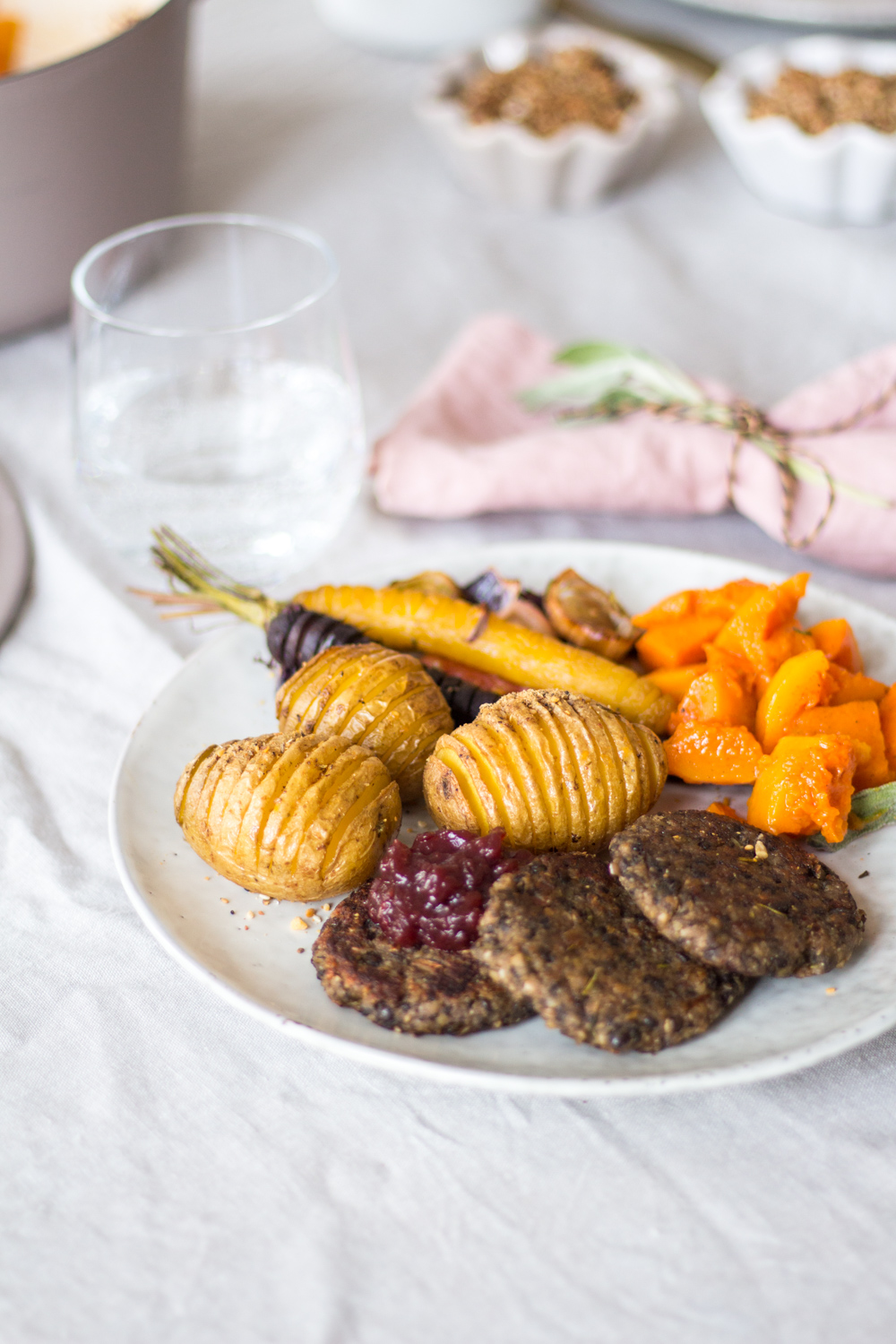 3 sprigs of fresh rosemary
2 tablespoons of extra-virgin olive oil
sea-salt
Freshly ground black pepper
1 kg of potatoes, thoroughly washed
500 g of colorful carrots
1 leek
4 red onions
Briefly wash the rosemary under hot water. This allows the leaves to be better detached from the branches. Coarsely chop the rosemary leaves and place them in a bowl with the olive oil. Add sea salt and black pepper and set aside.
Place two wooden spoons parallel to each other with a distance of about 3 cm on a chopping board. Place a potato between or on the wooden spoons. Cut the potato fan-shaped with a knife, but do not cut through it. The two wooden spoons should take care of that. They prevent the knife from cutting through the entire potato.
Cut all other potatoes according to the same principle.
For carrots, by the way, you can use Asian chopsticks as a knife holder. Carve the carrots in the same way as the potatoes. Slice the leek and peel and quarter the onions.
Put everything on a baking sheet lined with baking paper and brush with the olive oil-rosemary mix.
Roast the Hassleback oven vegetables at 180 ° C circulating air for approx. 30 - 40 minutes. The exact oven time will depend on your oven, so check on them regularly.
Recipe by
Heavenlynn Healthy
at https://www.heavenlynnhealthy.com/healthy-christmas-dinner-menu/