Stuffed mushrooms with sun-dried tomato hummus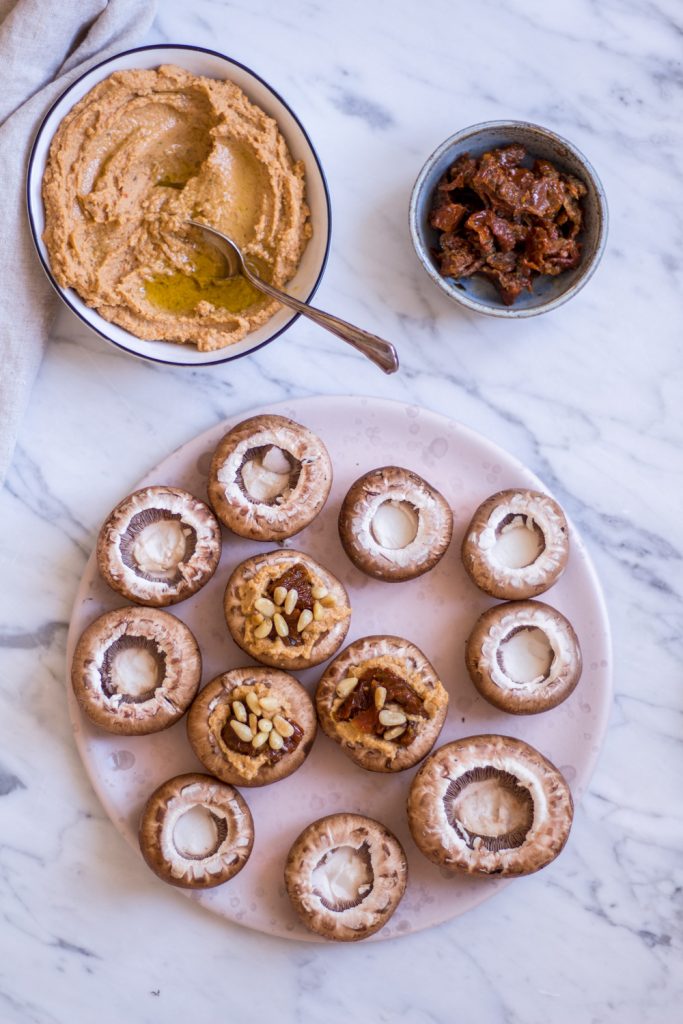 200 g of mushrooms (about 10)
ca. 200 g of hummus
100 g sun-dried tomatoes in oil (I buy mine at my organic store without additives)
40 g of pine nuts
Mix the hummus in a food processor with 70 g of the sun-dried tomatoes and blend until smooth. Chop the remaining 30 g of tomatoes into fine cubes.
Roast the pine nuts in a saucepan without oil for about 4 – 5 minutes on medium heat. Watch carefully as they burn quickly.
Remove the stems from the mushrooms, scoop about one teaspoon of hummus into each mushroom and press a few pieces of sun-dried tomatoes into each mushroom filling.
Grill the mushrooms for about 20 minutes until they start to release liquid. Sprinkle with the pine nuts and serve with the remaining hummus.
You can use leftover pine nuts in your salads or add it to the hummus.
Recipe by
Heavenlynn Healthy
at https://www.heavenlynnhealthy.com/healthy-vegetable-bbq-ideas/