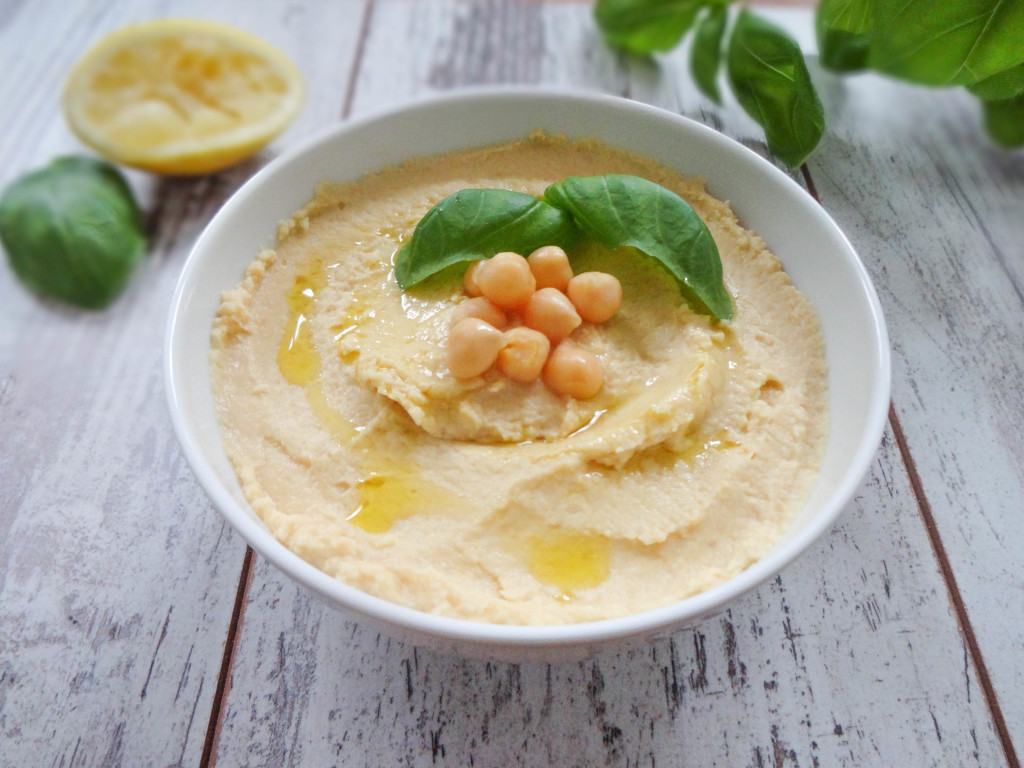 Hummus is one of my favorite dips. I like to enjoy it with fresh veggies, but I also love to spread it on bread. I used to buy hummus in the store, but realized pretty soon that the homemade one is not only a lot cheaper, but also tastier. This hummus recipe is so delicious, that I am sure you will go through your first batch in no time. I always double it because it never lasts long in my home. Fortunately, hummus is also really good for you. The chickpeas and the tahini are a great source of fiber and protein, which fill you up and give you enough energy to last for hours. So it's a great addition to your lunch or afternoon snack. I also have an amazing tipp on how to make really creamy and fluffy hummus that tastes just like store-bought only much better.
Another benefit is that it only takes 5 minutes to make, so there is literally no excuse to not give it a try. All you need is a good blender so you will get a really smooth result, a cup of chickpeas, tahini, lemons, and some basil leaves. For those of you who do not know tahini, it's a healthy paste made from sesame seeds. It has many health benefits such as potassium and iron, and it is one of the best sources of calcium and unsaturated (good) fats. Tahini gives hummus the special nutty taste, so it is essential to this recipe. It also has a very long shelf-live, so it is worth spending the money on it. With one glass of tahini you can make batches of batches of hummus, it really lasts a while. It also tastes super amazing in dressings or desserts. Recipes will follow soon. Now on to the best hummus recipe.
Health benefits from this hummus:
– protein (important for a healthy metabolism, immune systems, production of enzymes)
– fiber (important for heart health, lowers cholesterol levels)
– potassium (lowers cholesterol levels and blood pressure)
– iron (important for healthy red blood cells that transport oxygen through your body)
– magnesium (important for a healthy nerve system, muscle health, energy production)
– calcium (important for bone, teeth, muscle and nerve health)
– vitamin E (antioxidant against free radicals, prevents skin aging)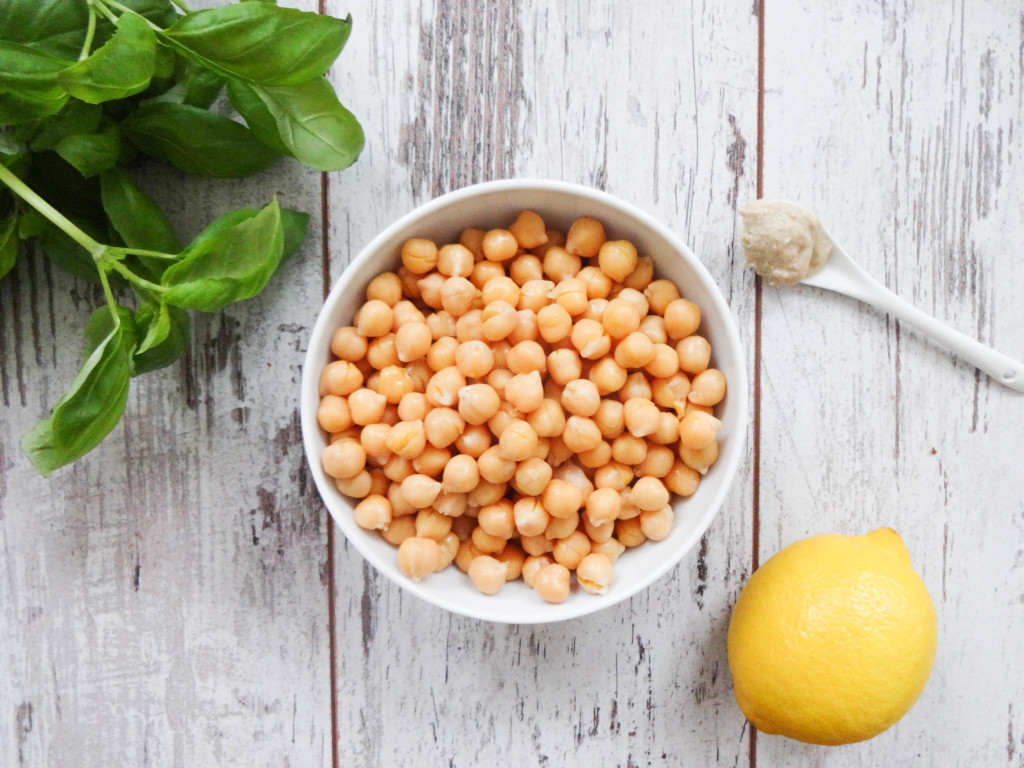 Ingredients:
– 2 cups of chickpeas (soaked overnight or from a can)
– 2 tbsp extra-virgin olive oil
– 1/3 cup water
– 2 tbsp tahini
– juice of 2 lemons
– a touch of the zest (1/4 tsp)
– ½ tsp salt
– 1 tsp cumin (optional)
– 1 handful basil leaves (optional)
The first step is the most important one: Start my adding the oil and tahini to the blender and blend the two ingredients for at least 1 minute. This is the secret to get really fluffy hummus. If you skip this, then your hummus will not be as creamy and fluffy as it could be. Then add all the remaining ingredients to your blender or food processor and blend until the hummus is heavenly smooth. Store in an air tight container to keep it fresh for about a week.
Enjoy!