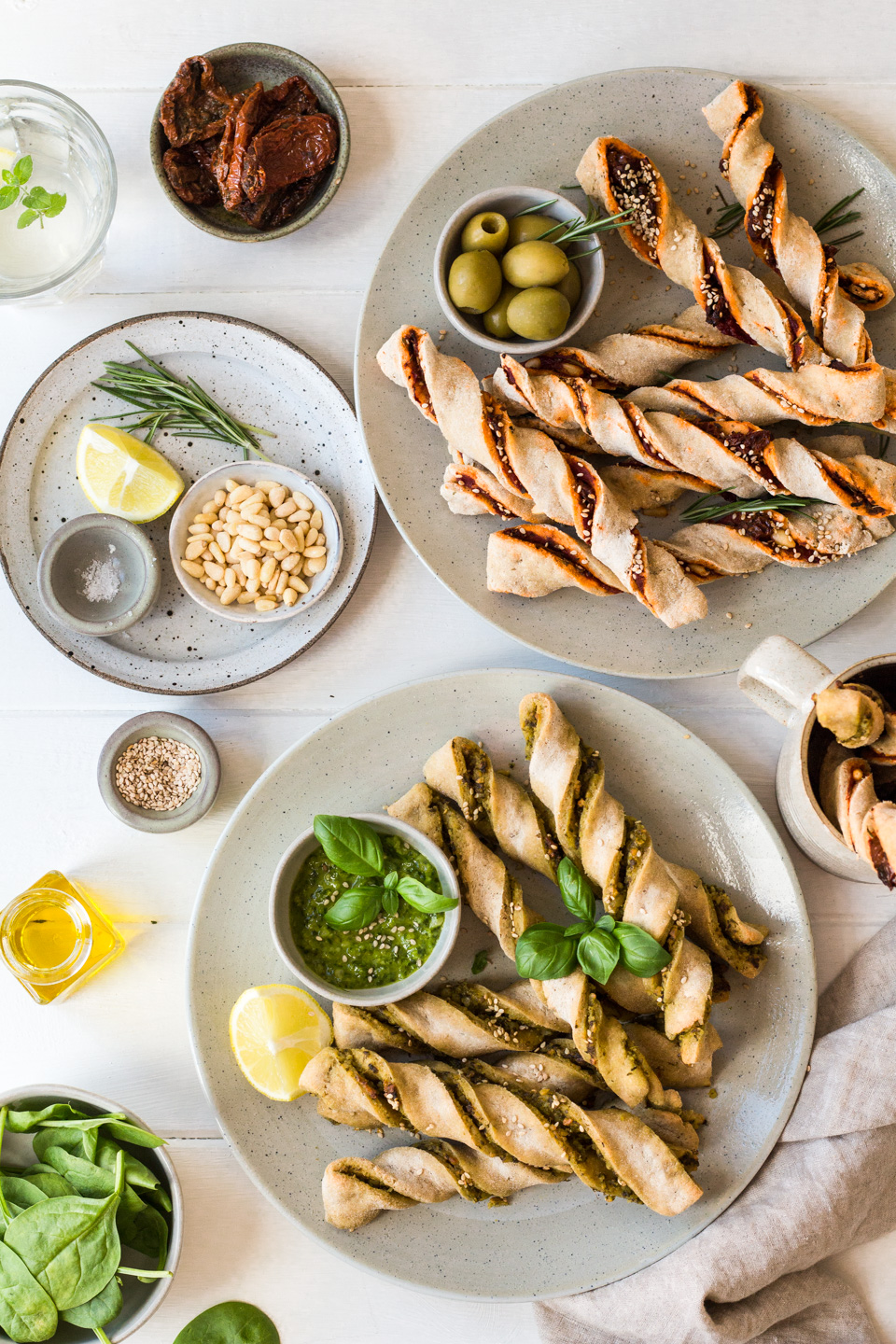 *Ad. This post is sponsored by my gluten-free friends from Alnavit.
This recipe is also available in German. / Dieses Rezept gibt es auch auf Deutsch.
Let's talk about the elephant in the room: gluten-free baking. Ever since I started baking gluten-free bread and cakes, there have been plenty of ups and downs. At the beginning of this journey I wanted everything to be 100 % perfect, whole-grain, no white starch added. Obviously it did not take long before I realized that I needed to change my approach, and loosen up a little. Before I keep going, let me quickly explain to you why I dabble in gluten-free recipes. My sister May is a celiac, which means she has a severe form of gluten-intolerance.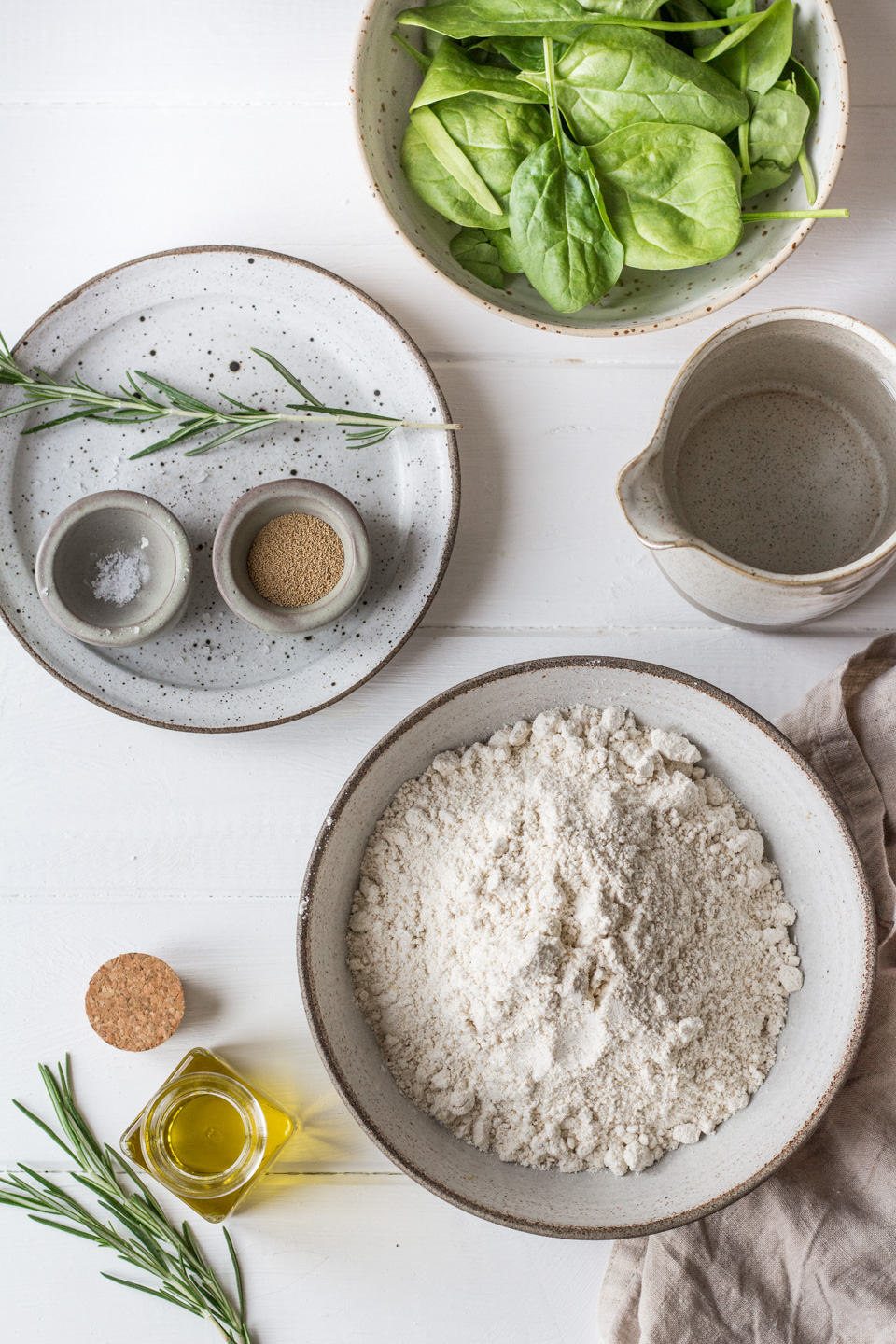 It's for her that I try to make all of the recipes on this blog gluten-free or provide gluten-free options at least. Because of her I also know how lucky I am that I do not have an intolerance, because choosing and having to live gluten-free are two completely different things. While I can easily eat gluten-containing foods while I'm on the go or on vacation, my sister cannot or else she gets really, really sick (like, literally).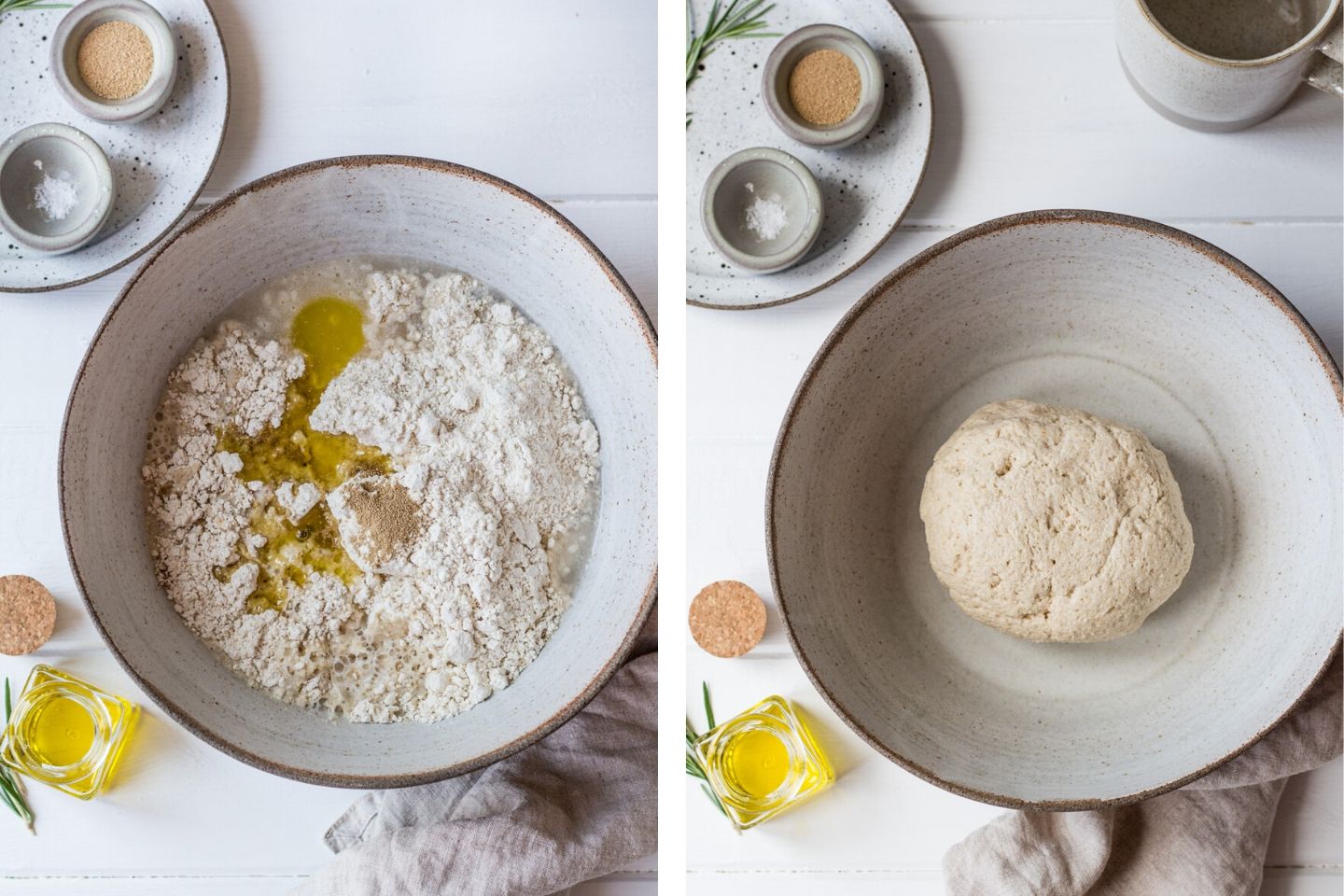 So, as I said, in the beginning, I wanted my gluten-free recipes to be 100 % whole-grain. Most packaged or processed foods that are labeled gluten-free often contain nasty additives, and an insane amount of corn or potato starch, which is anything but healthy. I wanted to do things differently. And I succeeded, however, there is a fine line between a recipe being healthy and whole-grain and a recipe being … tasty. Many of you can probably relate that not all whole-grain bread, cakes, or muffins are also enjoyable. That's when I had an epiphany, and I started to give up on wanting to be perfect, and instead, I started to combine healthy and tasty. Adding a small amount of corn or potato starch to gluten-free flour mixes really makes the outcome more fluffy, and therefore more enjoyable.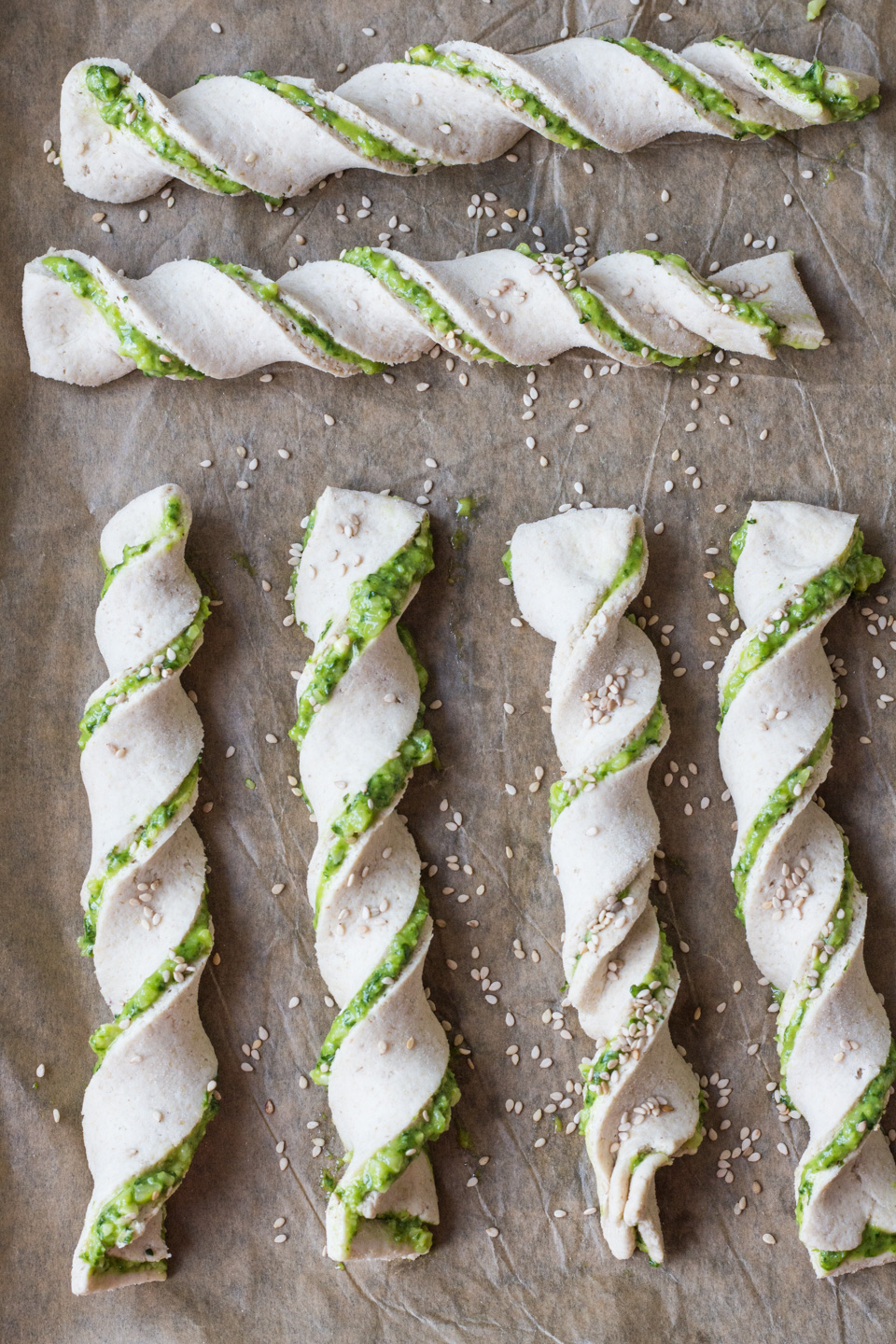 When it comes to gluten-free flour, and bread mixes, I often come back to my friends at Alnavit. I've been working with them for over three years now, I sometimes consult the product development team with my expertise and experience, which is why I know for sure that they are really trying to combine gluten-free and healthy in their products. A quick look into their ingredient lists reveals that their products are prioritizing promoting healthy living and well-being since the majority of them are whole-grain.  To ensure a pleasurable taste, their products contain a minimal, but necessary amount of corn or potato starch. However, starch is never the first ingredient on the list, which is a great sign of quality. The order of the ingredients indicates the amount of those ingredients, from the largest to the smallest amount.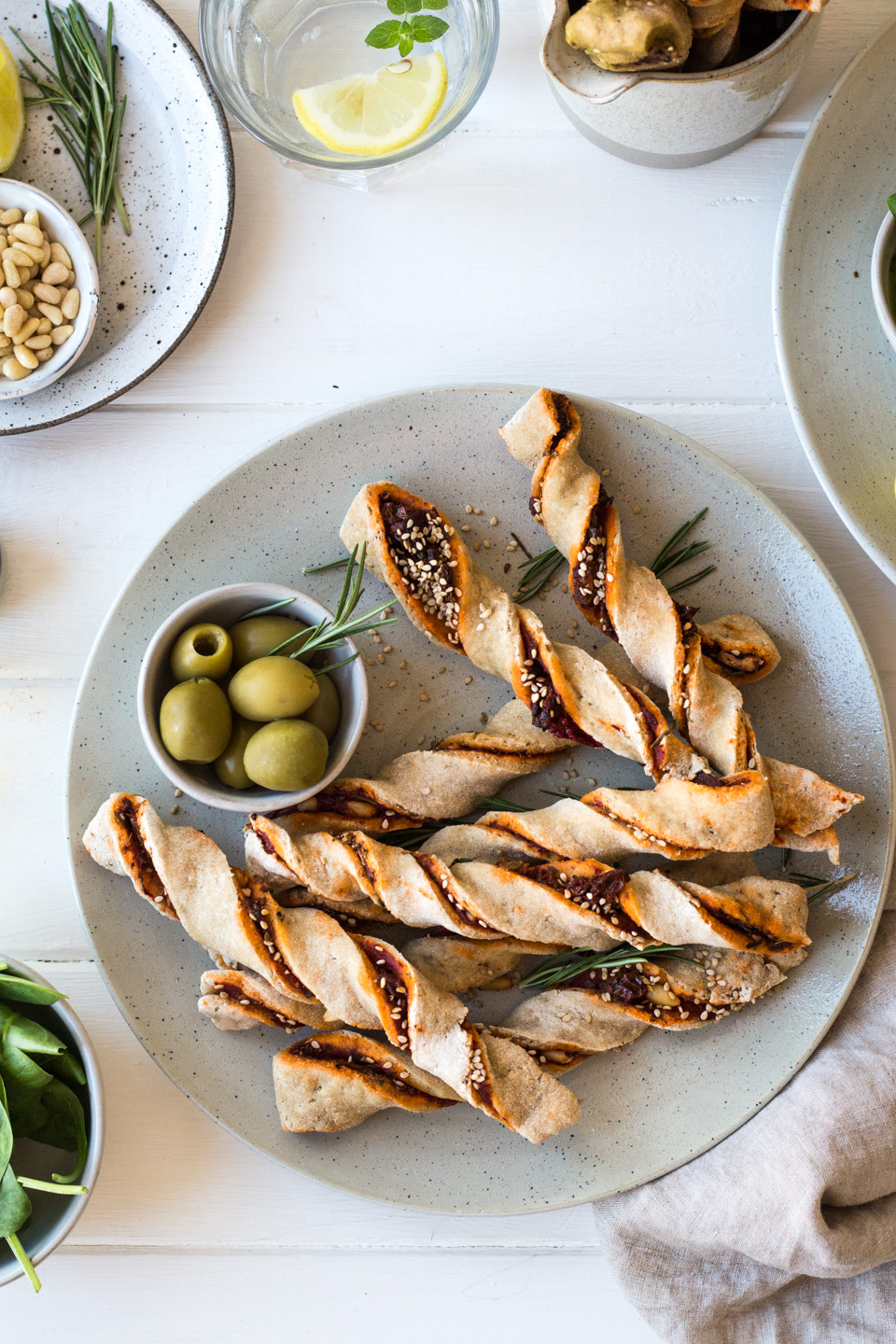 Today's gluten-free pizza sticks are made using Alnavit's new country-style bread mix. I'm afraid, but Alnavit is mainly sold in German-speaking countries, so it will be tricky to get it in other countries. I have provided a homemade gluten-free bread mix in the recipe below, however.
The pizza sticks were such a hit in my household, aka with my husband. When I first made them, I had 7 of them, which kind of equals a whole-pizza. But they were just too good not to eat them all. After my first attempt, I also make a version with spinach pesto to increase the number of nutrients. Both versions were super tasty, and the gluten-free dough was really easy to handle.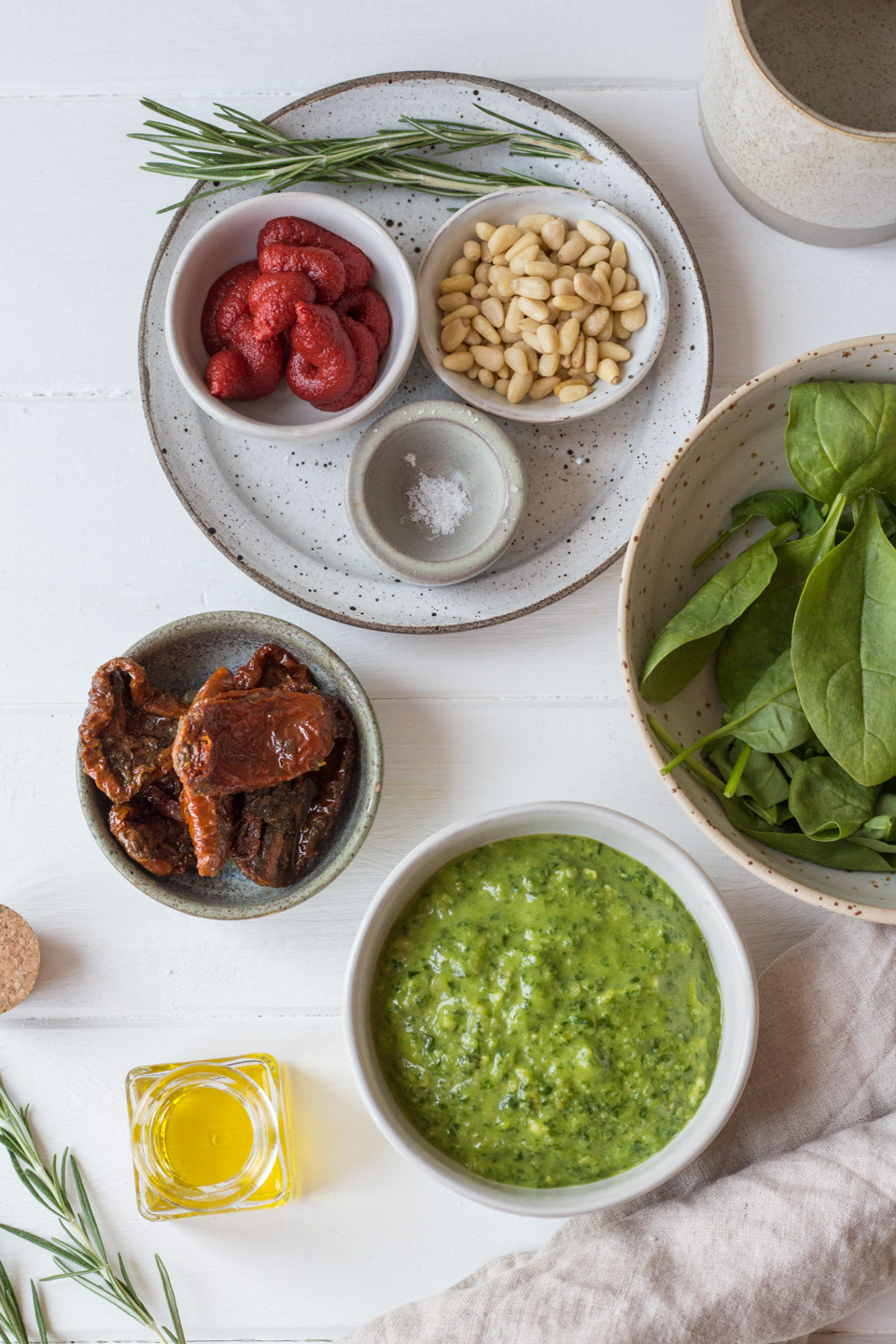 You can serve these at a BBQ dinner with friends, at a kid's birthday party, or simply make them as a fun dinner instead of pizza. No matter how you choose to enjoy them, be sure to snap a picture and send it to me via social media.
Enjoy!
xx
Lynn
[tasty-recipe id="8127″]
[tasty-recipe id="8128″]