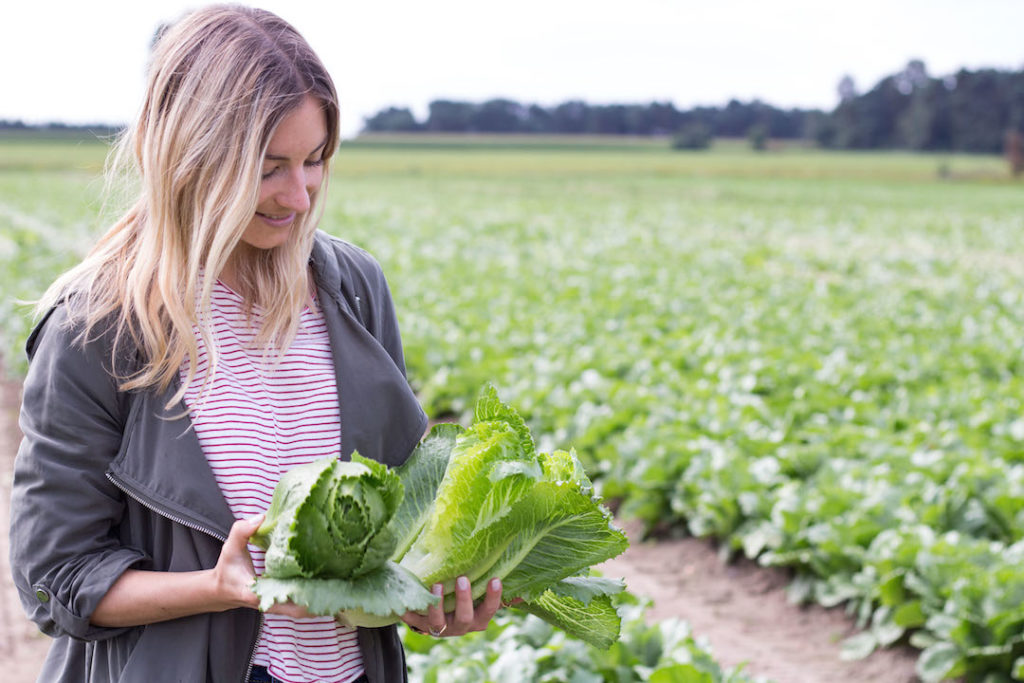 Last Sunday I visited the REWE* Regional supplier vegetable farm Behr Vegetable Garden in Seevetal, south of Hamburg. Kindly, REWE had organized the meeting, and so my sister and I left home early in the morning to drive out to the country (obviously equipped with rubber boots). The topic of the meeting with Mr. Sievers was regional, sustainable agriculture. Of course I had done my homework and researched a bit about the farm and its harvesting methods, but I was excited to learn about it from a true expert.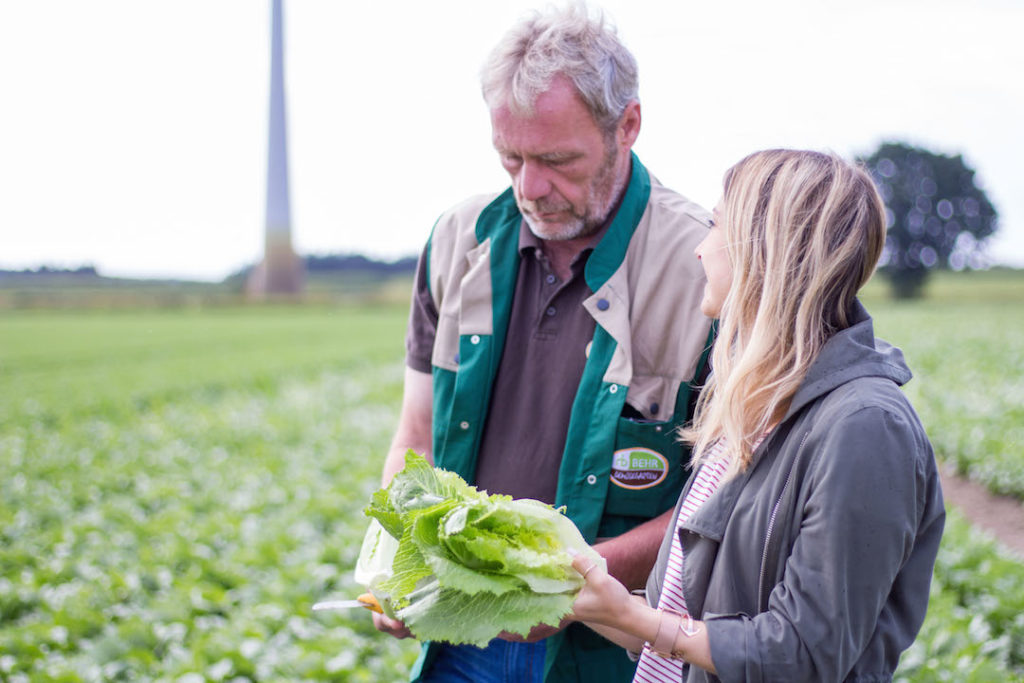 The greeting with Mr. Sievers was as expected: short and emotionless, something that us Northern Germans are known for. Looking back, I think it must have been quite an amusing picture of the two tiny blondes with their hunter boots and ray ban sunglasses together with the fully-grown farmer. It seemed like none of us was really sure about what we were actually doing here. But the ice was quickly broken, and Mr. Sievers started talking to us about what regional and sustainable farming meant to him and his firm.
What is sustainable agriculture?
Sustainable agriculture is the production of food in a way that ensures future generation can still benefit from the fields. In a broader term it also means that the farming methods protect the environment, public health and animal welfare, but we did not get into this topic with Mr. Sievers. You would think (or hope) that thinking about future generations when cultivating fields is a given for any farm, but Mr. Sievers told us some horrible stories about fields being run-down by past generations. It took many of these fields almost 10 – 15 years until they could recovered and could be used again.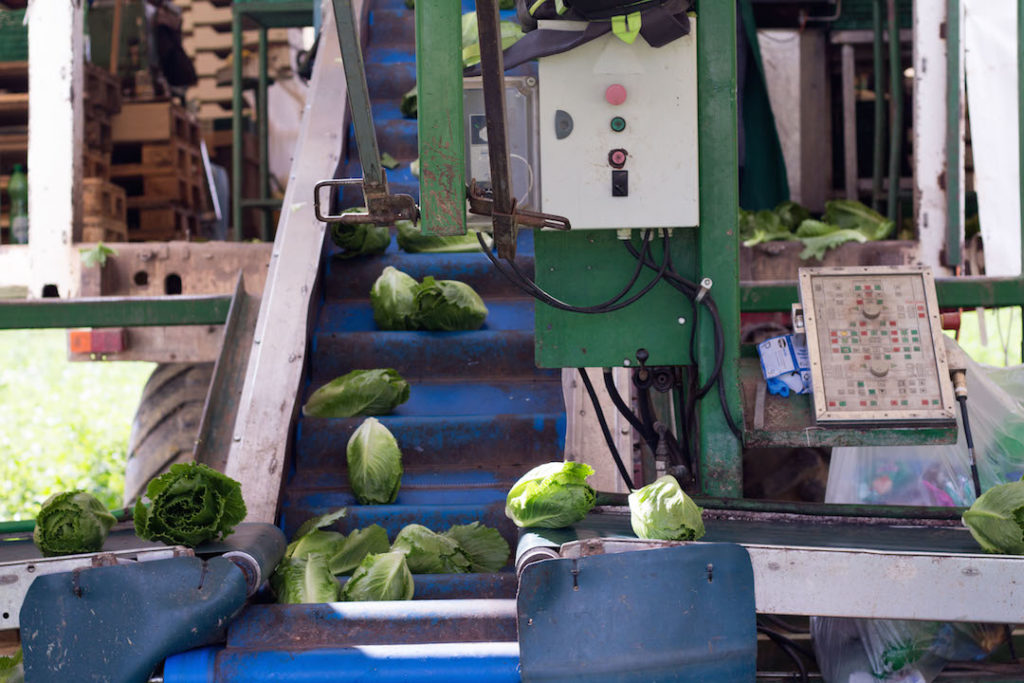 What does sustainable agriculture mean in practice?
One aspect of sustainable agriculture is taking good care of the soil. This means that the nutrients that are lost after a harvest need to be given back to the soil. One way to achieve this is by changing up the types of crop that are planted on a given field. The farm that we visited does this through an exchange program with other farmers: they exchange their fields in a two year rhythm to ensure variety on the fields. Grains for example need different nutrients than radishes or lettuce, so changing things up makes both the farmers and the soil happy.
Another reason to take care of the soil is leaving harvest debris on the field. It works as an organic fertilizer as it rots. This natural debris binds nutrients and fosters soil life such as earthworms or bacteria. Of course this organic way of fertilizing is not enough to give the soil back its nutrients. The farm we visited uses additional organic and mineral fertilizer, too. They also have solely organic fields, but it is not enough to support the company economically yet.
What does this have to do with local farming?
Buying and eating local foods is becoming more and more important in our community. It seems like "eating local" is the new " eat organic". In fact, local foods often have a much smaller carbon food print than those that have been shipped thousands of miles, and this includes organic food grown in Asia or South America. Another big plus of local food is its nutrient content, which is usually much higher than in non-local foods. Mr. Sievers explained to us that they take in orders until 4 pm in the afternoon and ensure delivery before 6 am. Since the company does not have nearly any storage facilities, their vegetables are literally harvested and delivered "just in time", as my sister combined with her business knowledge. If you live in Germany and you'll see a romaine lettuce at a REWE grocery store in the future, you'll know that it has been harvested approximately 14 – 16 hours ago. How awesome is that?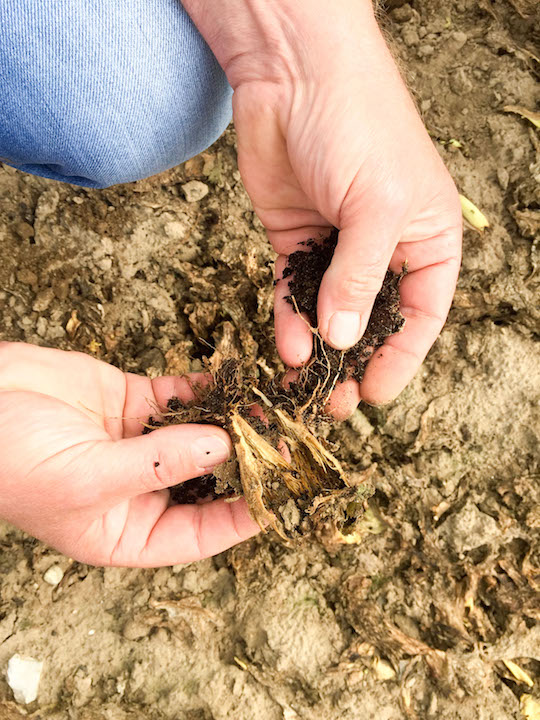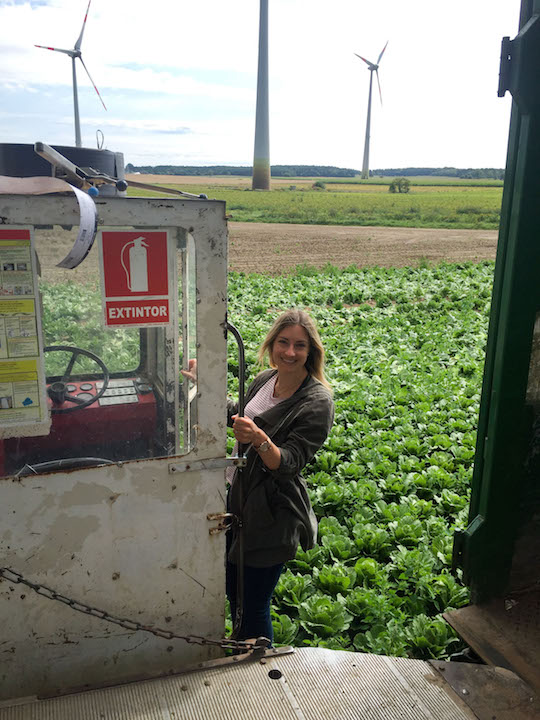 Of course, regional agriculture is not all fun and games. Since eating local is so popular in our society, farmers are forced to plant crops that are not supposed to be grown in certain areas. An example according to Mr. Sievers is the scallion. Scallions do not like wind, but local farming has brought them to Northern German fields, which are known for their windy climate. Scallions usually prefer the milder climate in the South. So next time you see a curved scallion in the supermarket, you'll know where it has been growing.
From an economic perspective, local agriculture is not always helping local farmers. Even though local campaigns claim that eating local supports local farmers, the opposite if often true. Many farmers need to sell their crops across boarders or regions in order to survive and make money. Of course they also benefit from short delivery ways, but as soon as farmers reach a certain size, they cannot sell their crop just locally. Hence, local agriculture is a good thing to some extent, but it's not always beneficial for all parties.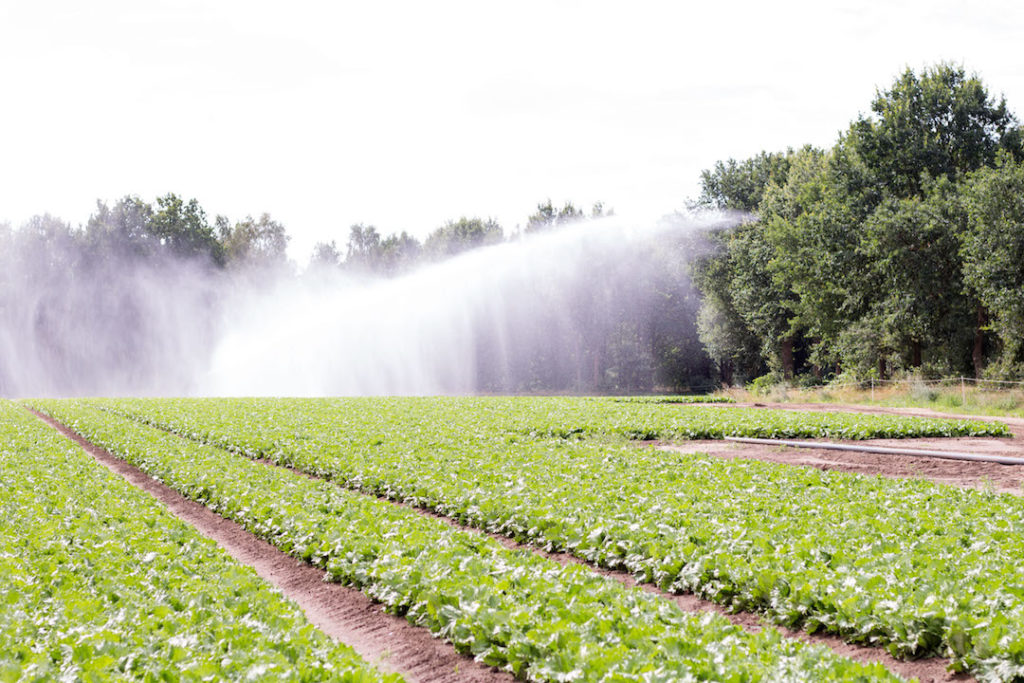 REWE's regionality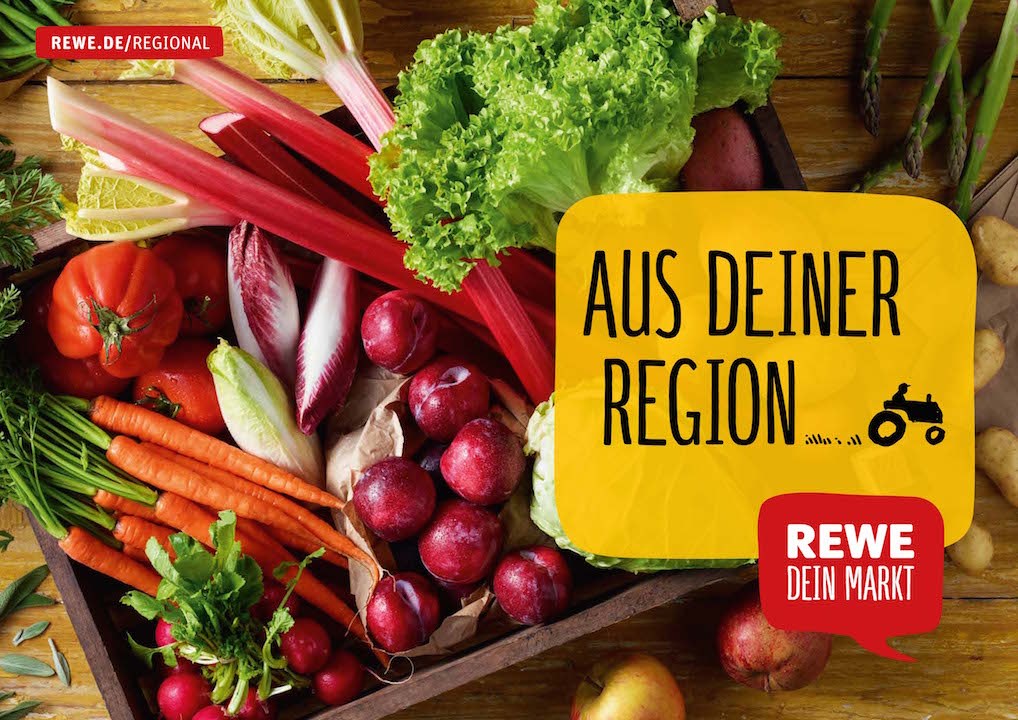 As a blogger, I constantly get asked to support firms or campaigns. Unfortunately, it's not possible for me to support every company or every cause. However, when REWE approached me if I was interested in changing my blogger desk for a day at the farm, I was instantly excited. Yes, REWE is a big corporation, but honestly, if you live in Germany, REWE has crossed your life at some point. REWE is one of Germany's biggest grocery chains, so I thought it you would be interesting to learn more about REWE's local activities.
REWE is a major client of Behr Vegetable Garden, and as a matter of fact, we were able to witness how the romaine salads were harvested directly from the field into the REWE vegetable box, ready to be delivered to the stores. This summer and fall season, the topic Regionality will be the focus in many REWE stores. Most of their stores already obtain their vegetables, fruits, meat, eggs and cheese from local farmers or suppliers, which is a wonderful thing. You can recognize local products on the little yellow logo with the black tractor (so C-U-T-E!). Marketing? Yes, definitely, but I love the cause behind it. Soon, the grocery chain will also feature photographs of the farmers that grew the products above the isles, so I am pretty excited when it will be that I'll walk into my local REWE store and see Mr. Siever's face gain.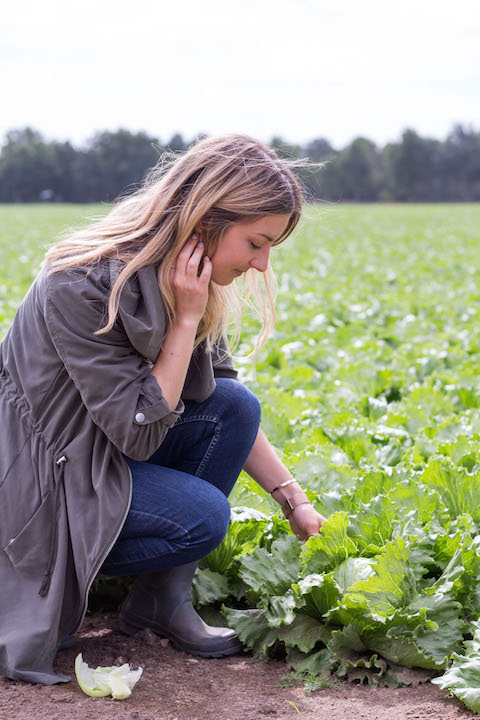 The few hours on the vegetable farm were truly interesting and a completely new experience for me. Sure, I've been to fields before, and even harvested in my grandmother's big garden when I was a kid, but talking to a local farmer was something that I hadn't done before. Mr. Sievers even gave us an additional hour of his time, so I think that he also kind of enjoyed the meeting with the two blonde girls. Of course he did not let us leave empty handed: we came back with lots of radishes and Salarico lettuce (a mix of normal lettuce and romaine). Thank you REWE and thank you Mr. Sievers for the wonderful experience.
*Sponsored Post: REWE invited me to its supplier's vegetable farm Behr Gemüsegarten to learn more about regional and sustainable agriculture. Thank you for supporting the brands that make hour-long recipe testings in the Heavenlynn Healthy kitchen possible.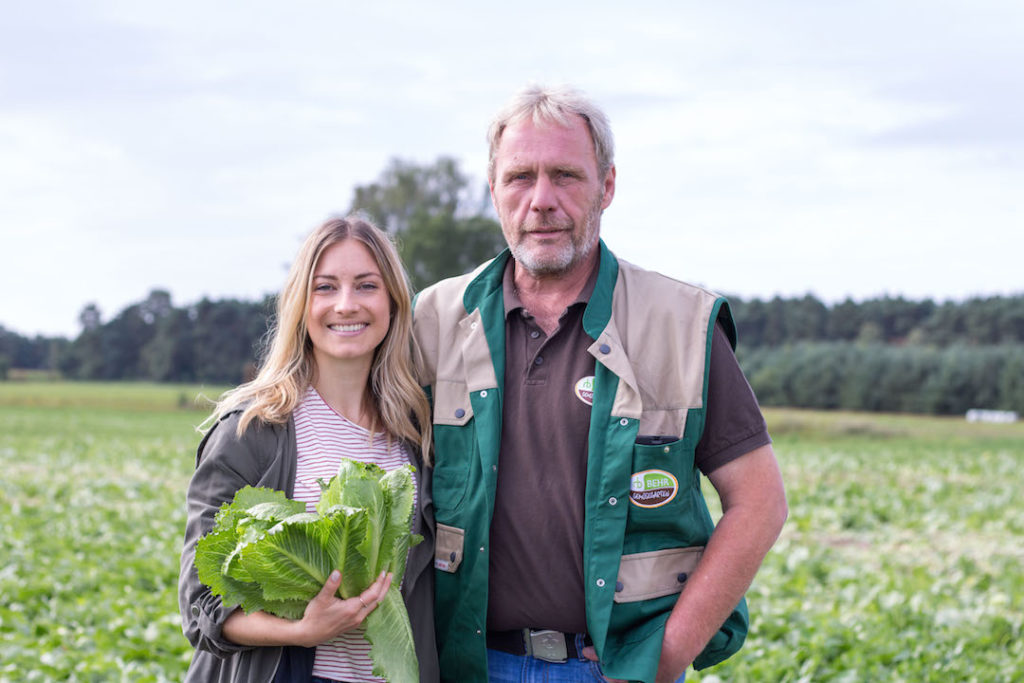 ---
Let's talk about it:
Have you ever visited a vegetable farm? Do you try to buy local?
I'd love to hear your thoughts about it in the comments below.
---