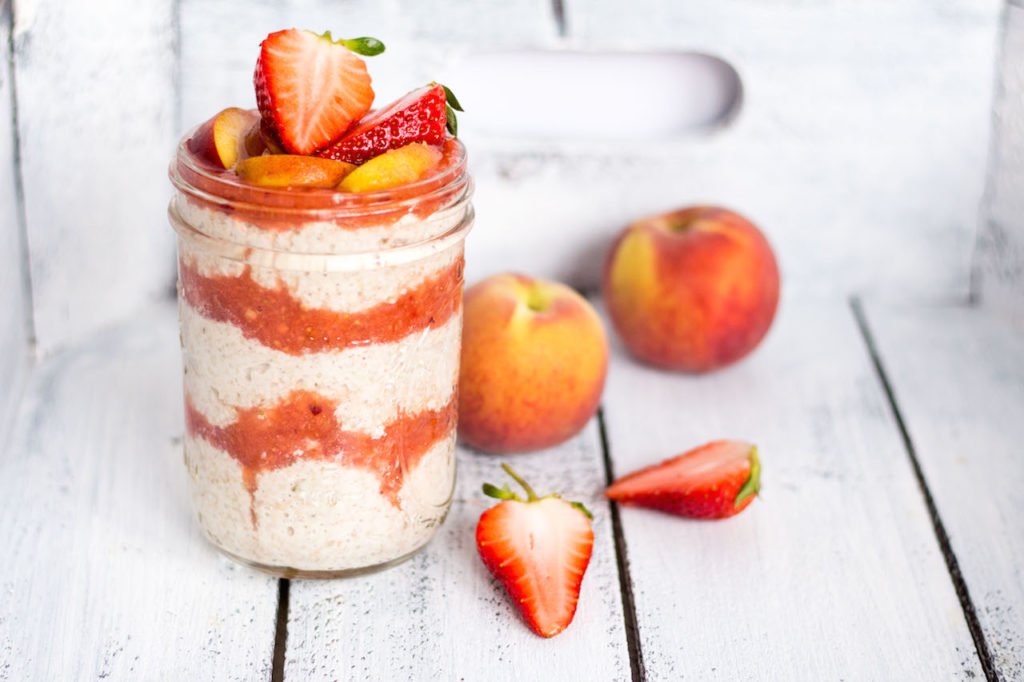 Today I'd like to introduce you to a new breakfast favorite of mine: raw strawberry peach buckwheat porridge. As we are getting closer to summer, I feel myself craving something other than oats for breakfast, because everyone needs a change sometimes, right? I've tried raw buckwheat porridge a couple of weeks ago, and instantly fell in love. Buckwheat is such a wonderful pseudo grain, that keeps you satisfied for hours! I knew buckwheat was a wholesome, protein-rich pseudo grain, but I had no idea it keeps you that full. Say good-bye to mid-morning cravings and sugar lows – this raw strawberry peach buckwheat porridge will be your new best friend in the morning.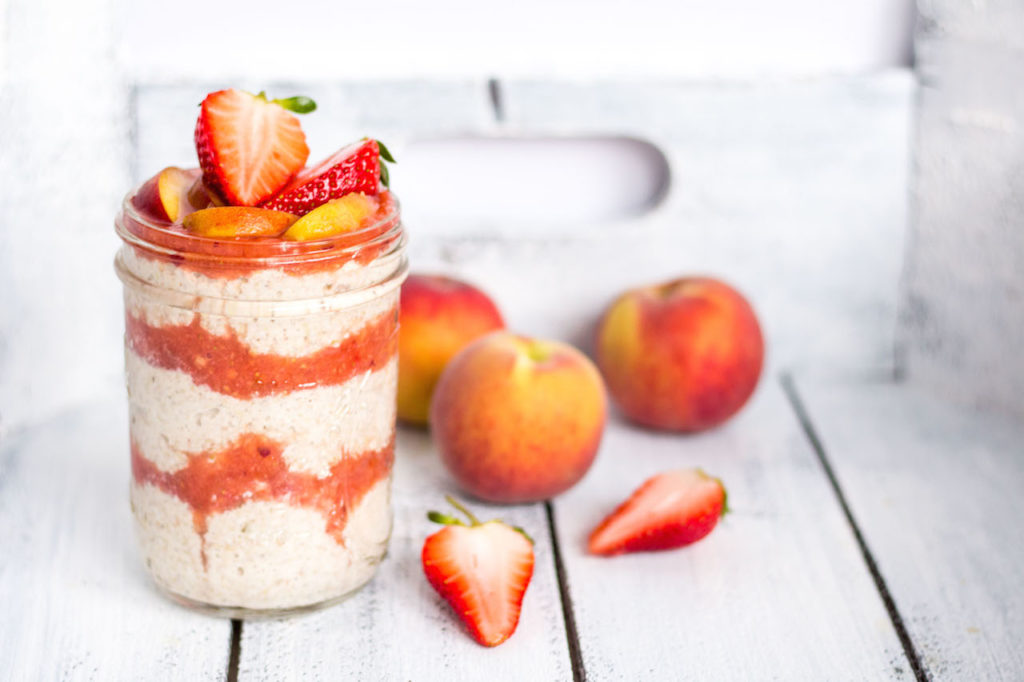 When you try raw buckwheat porridge for the first time, it's important that you pair it with something sweet and delicious like strawberries and peaches, apple or banana or fresh summer berries. Strawberry and peach is my favorite flavor combination in the summer, it brings back so many great memories of great vacations, home made ice cream and the beach.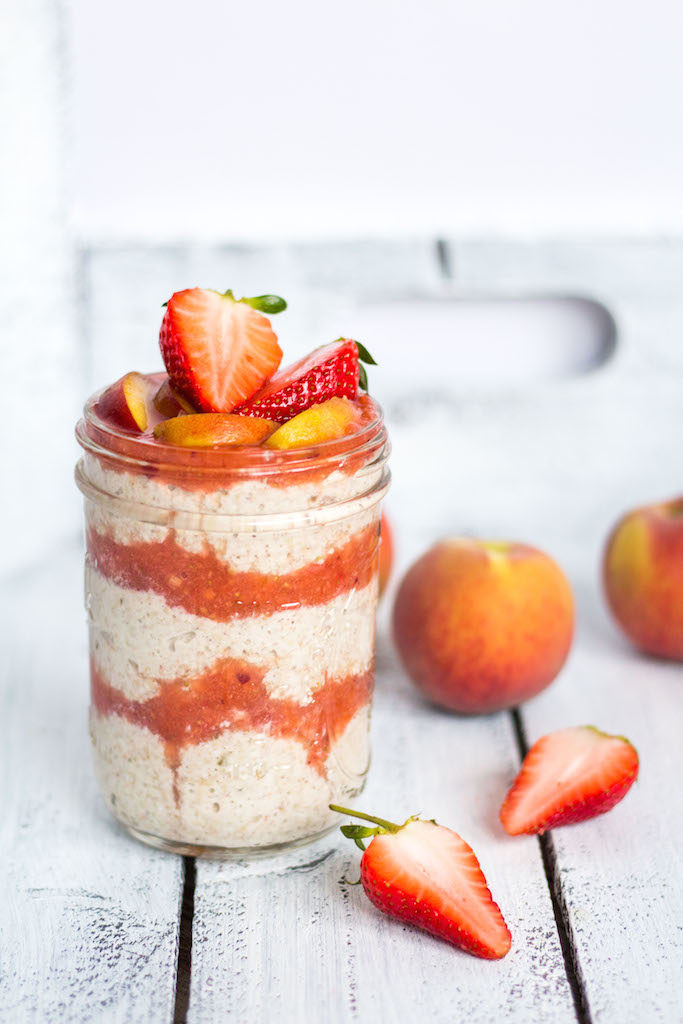 Buckwheat has amazing health benefits such as the ability to lower blood pressure and cholesterol. It also contains all 9 essential amino acids, making it a complete protein. The high protein and fiber content are responsible for keeping you satisfied for hours, giving you lots of energy for a successful morning. I like to prepare the raw buckwheat porridge at night, so it can soak over night. In the morning, all you have to do is to throw all the ingredients into a food processor. You can easily put it in a jar and take it to work with you, too.

Raw Strawberry Peach Buckwheat Porridge
Ingredients
1 cup (180g) of raw buckwheat, use certified gluten-free if allergic
¼ cup (60g ) of walnuts
½ cup (120ml) of almond milk, or any other plant-based milk
2 peaches
2 cups (about 250g) of strawberries
a pinch of cinnamon
Instructions
Cover the buckwheat completely with water and let it soak for at least an hour, preferably over night for better digestion. Do the same with the walnuts.
Drain the buckwheat and walnuts.
Remove the stone from the peaches, and the green from the strawberries.
For the practical version: Mix all ingredients in a food processor or high speed blender until smooth.
For the pretty version: blend the strawberries and peaches in a food processor or blender and set aside. Then mix the buckwheat, almond milk and cinnamon in a food processor or blender until smooth.
Fill a mason jar with the different layer, alternating between one layer of peach-strawberry-puree and buckwheat porridge.
Keeps for two days in the fridge in an air-tight glass container.
Enjoy!
---
Did you make this recipe or have any suggestions, questions or comments?
Feel free to leave a comment below, and don't forget to tag your creations on social media using #heavenlynnhealthy.
I'd love for this blog to be a dialogue.
---