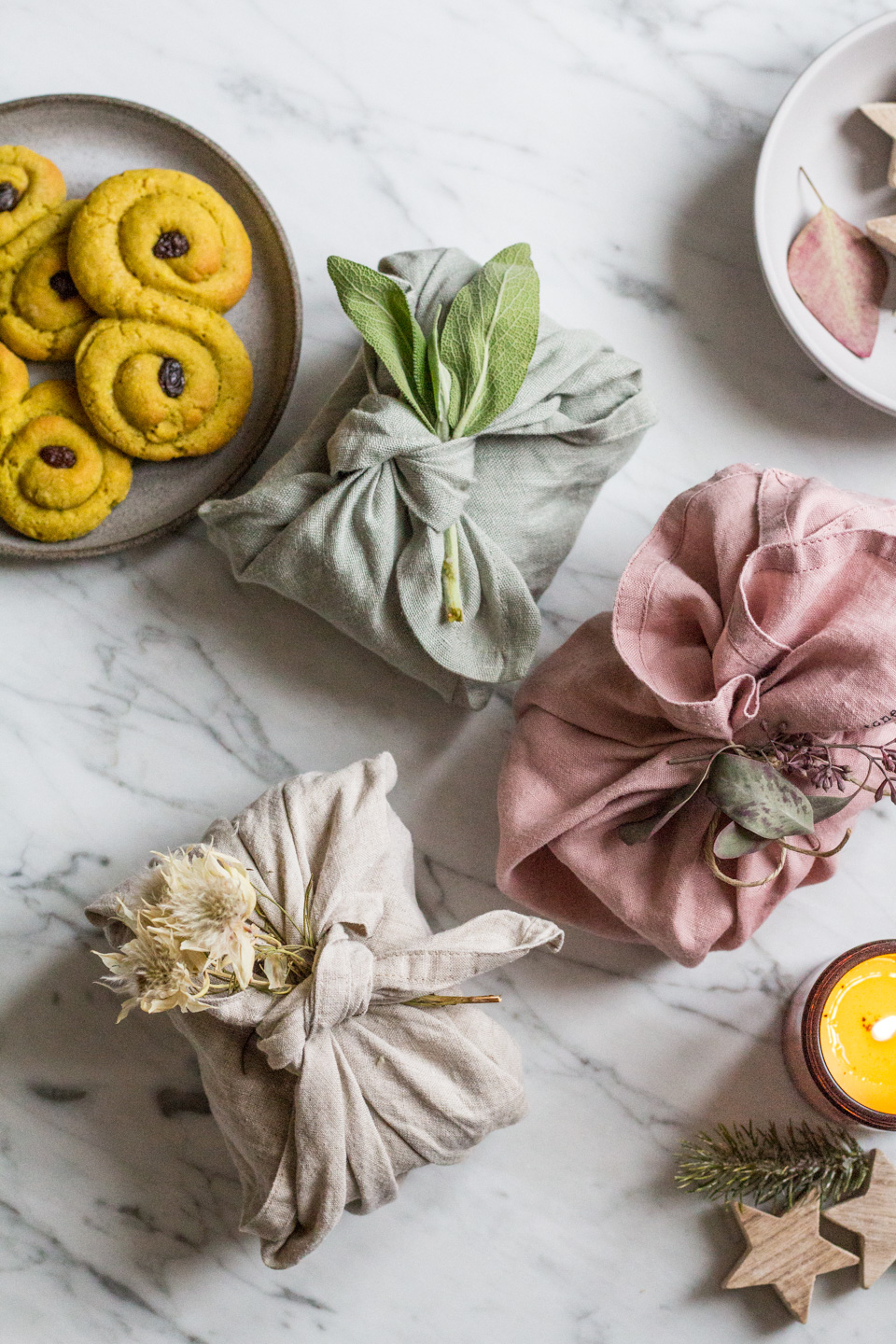 This post is also availble in German.
A few weeks ago I received an email from a lovely reader asking how we handle Christmas from a sustainability point of view. While I am certainly not an expert on sustainability, I am nevertheless continuously trying to work on my carbon footprint in everyday life. In fact, last year my husband and I decided against a Christmas tree in our apartment (we still had one at my parents' house). This year I wanted to find out more about the sustainability aspect of Christmas, so read on if you're curious about a green Christmas.
The Christmas tree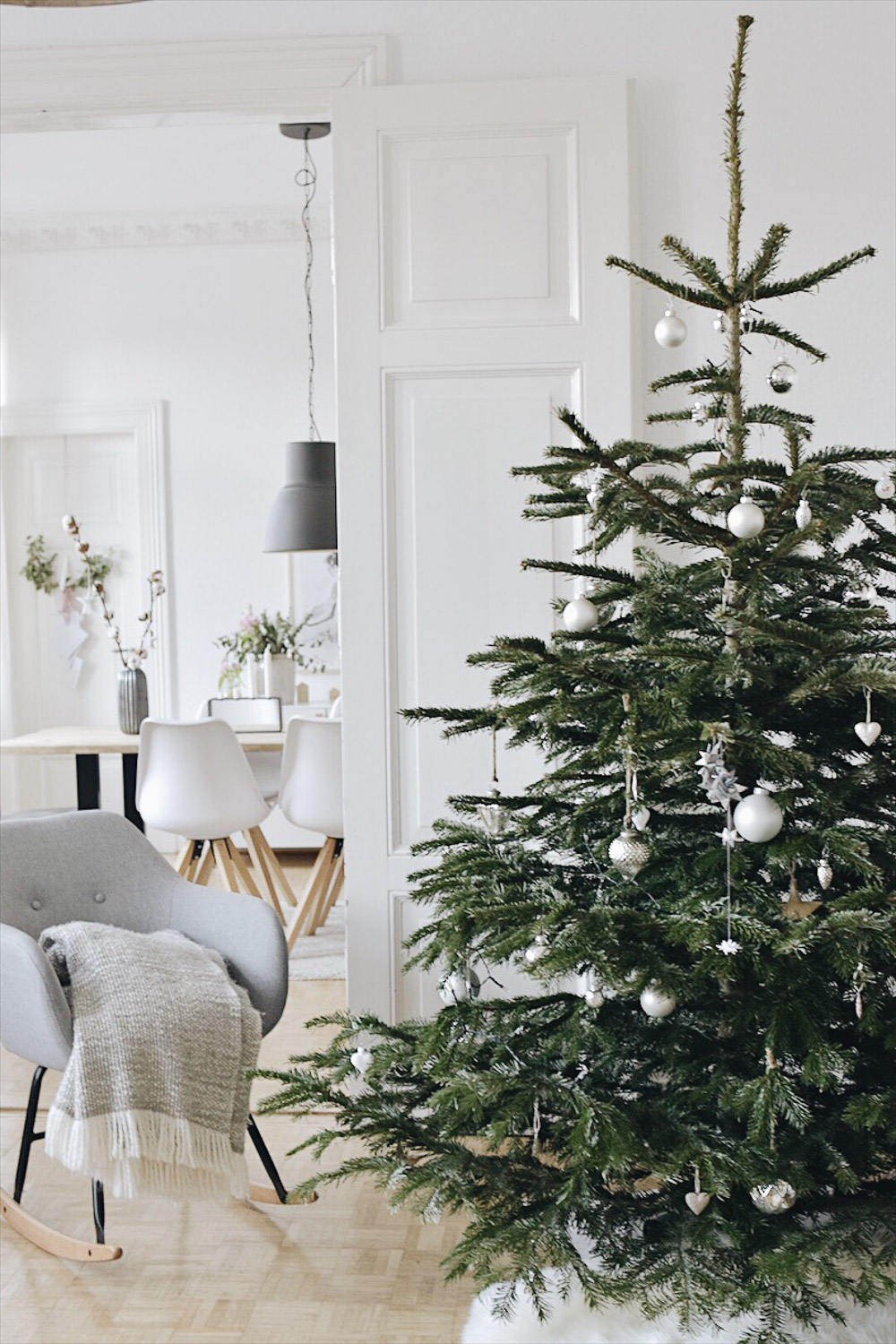 The Christmas tree stands for the coziness of the Holidays and I feel like it is the heart of the Christmas celebrations. But the Christmas tree has gotten a bad reputation over the years. In contrast to the United States, plastic trees are not very common here in Germany. This of course results in millions of pine trees being cut just for the sake of our Christmas celebrations. However, there are ways to have a sustainable Christmas with a real tree.
What's wrong with conventional Christmas trees?
Conventional trees are grown in mono cultures, they are treated with pesticides and are often imported from far away. Mono cultures prevent natural pest control, which is why the conventional trees have to be sprayed with chemicals. To be honest, I never really thought about this, because I always thought that every family goes out cutting their own trees from a eco-conscious tree plant. Now that I know this, I really do not feel like having a tree with pesticides in my home in the future.
Organic Christmas trees
Buying an organic tree is a more eco-friendly option, however, they are still hard to find. I asked the ladies on my favorite organic farmers market stand for some tips, they will most likely be able to help you find organic Christmas trees in your neighborhood. Organic Christmas tree farmers do not use harmful pesticides, and often have sheep eating the weeds around the trees. How cute is that? These lists provide names with lots of organic Christmas tree farmers in Germany.
If you know of any organic Christmas tree farms near you, be sure to let me know in the comments below.
No Christmas tree
Of course it's the most sustainable way to simply skip the Christmas tree. Saying no is always the most eco-friendly way. I salute the people chose to skip the tree, but for me, this is not (yet) an option.
DIY Christmas tree
The one thing I might find myself doing in the future is this DIY Christmas tree from lose branches. You can re-use it every year and even decorate it with ornaments. I found this example via Pinterest on Lavendelblog.de , but I am sure you'll find lots of English tutorials on Pinterest, too.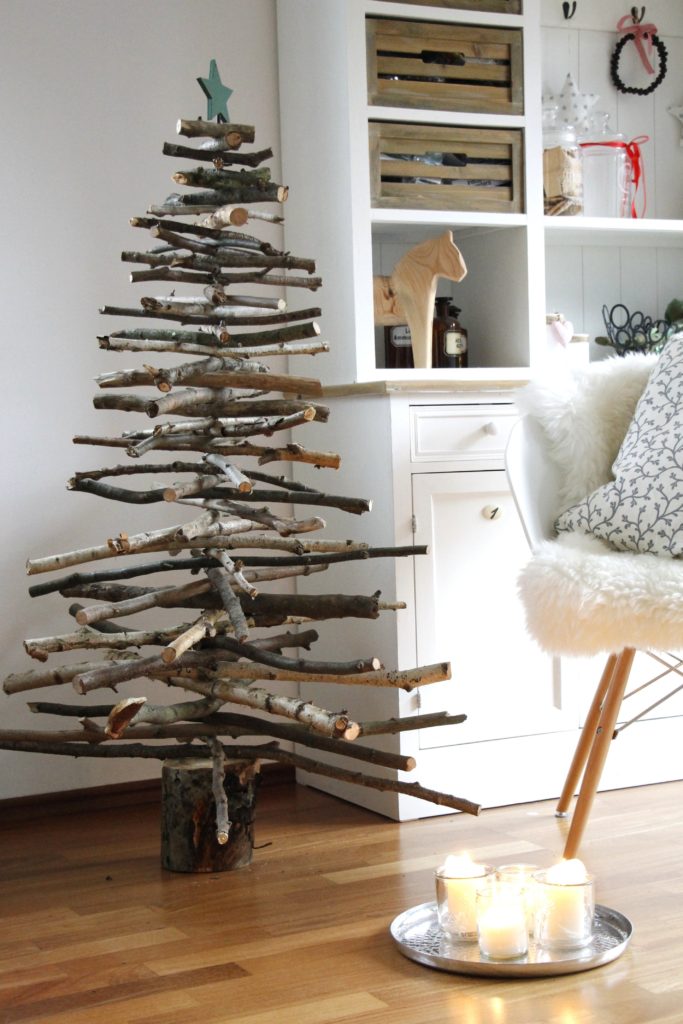 Renting a Christmas tree
Renting your very own living Christmas tree has become more and more available around the world. There are several companies in Germany that offer this amazing service. They deliver the tree in December, then you need to take really good care of the tree while it's living in your home until they pick it up again after the Holidays.
Germany
Weihnachtsbaumfreunde
Rent-A-Plant (Hamburg)
Green Tree (NRW, Paderborn)
Weihnachtsbaum Mitte (Berlin)
UK
cotswoldfir.com
loveachristmastree.co.uk
forever-green-christmas.co.uk
USA
Rent-a-Christmas (NY)
Living Christmas (Los Angeles)
Natural tree ornaments
I love all things neutral and white, so I am not into lametta and glitter on trees anyways. Turns out that the latter include micro plastic, which is something we should no longer buy anyways. So decorating your tree with paper stars, hay ornaments or glitter-free glass ornaments is the most sustainable way.
Gift-wrapping
My sister is the wrapping-queen in my family, and she has always re-used the simple brown wrapping paper that you use to wrap packages in. Just as with ornaments, I prefer simple, uni-colored wrapping paper – or no wrapping paper at all. In the UK alone, you could wrap the earth eight times with the amount of paper used around the Holidays. How crazy is that. That's why I have fallen in love with Furoshiki, a Japanese gift wrapping technique using fabrics.
I know, I will never become a DIY-blogger in my lifetime, but hey, I did my best. And honestly, it's a lot easier to wrap your gifts into fabrics than paper. If you're not sure how to do this, you'll find plenty of Furoshiki tutorials on Pinterest.

Washi tape instead of plastic tape
I feel like the Japanese have invented sustainable Christmas. Just kidding, but Washi tape is also a Japanese invention. The paper tape is actually a more sustainable option than plastic tape, and it looks a lot prettier, too!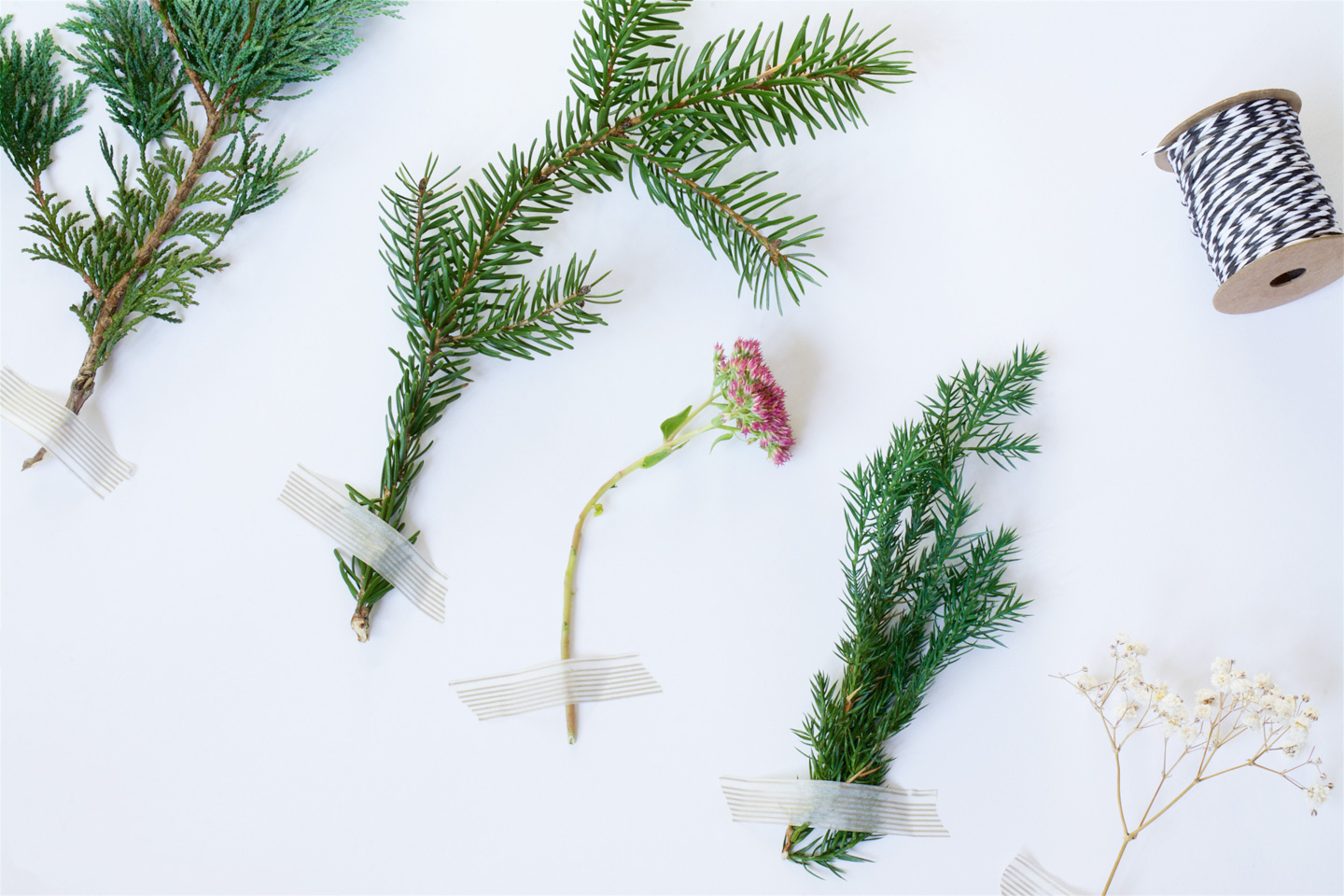 Presents
DIY edible gifts
I love making my own gifts for my family and friends. A few years ago I shared this savory walnut granola, a DIY Turmeric Latte mix and a superfood hot chocolate with matching gift tags in this blog post. DIY natural cosmetics or room sprays is also a great gift idea.
Cookbooks
Honestly, I love receiving really good cookbooks. To be honest, the more expensive a book is, the better the recipes, at least that's what I found. All my most-loved cookbooks (such as Amy Chaplin*, Anna Jones* or Green Kitchen Stories*) are all around 30 Euros each and worth every penny. Of course I would be delighted if you give away one of my books* this Christmas, if you speak German, of course.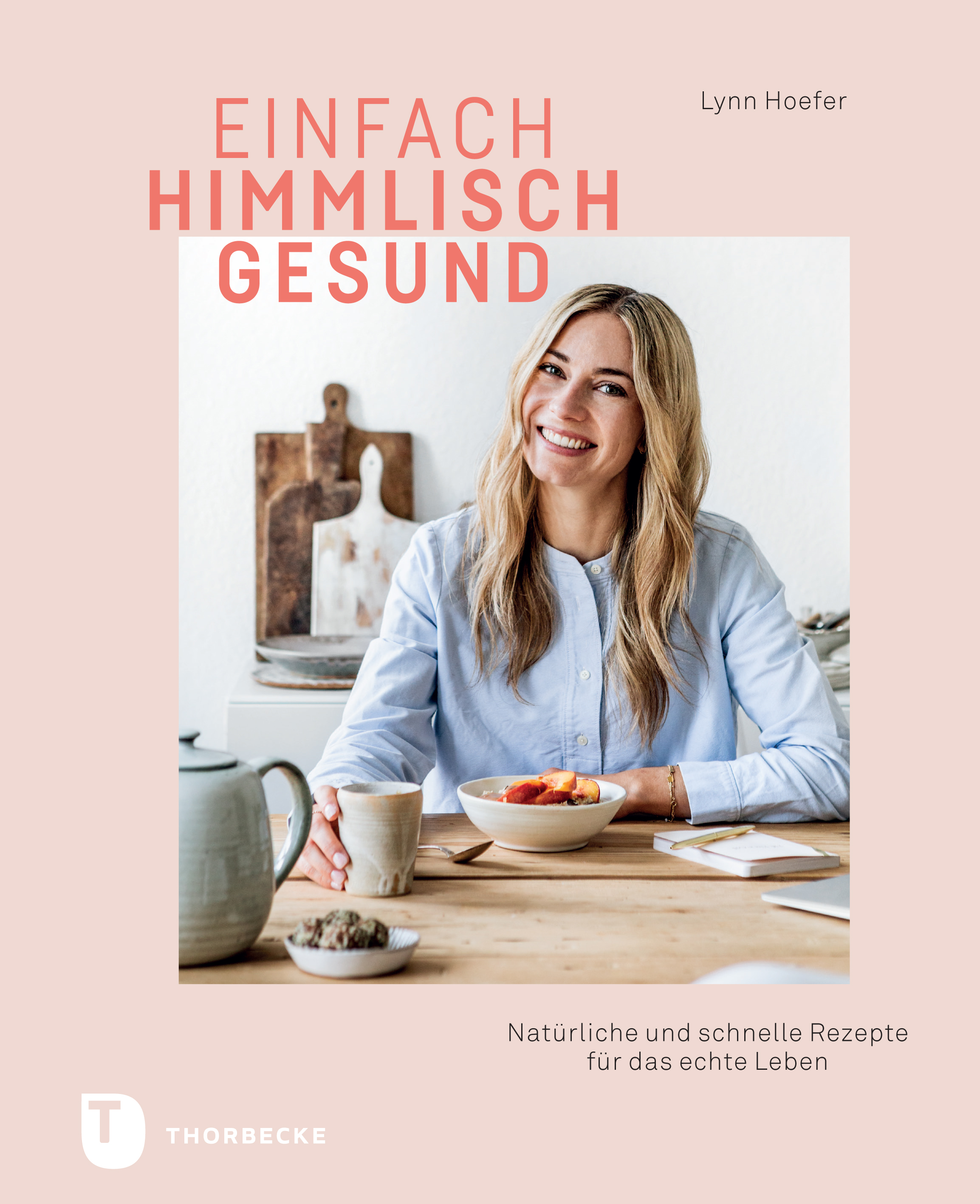 Reducing the presents madness
My husband's family stopped the "presents madness" a few years ago. Now, every family member draws a name and gets the chosen person one gift that for a maximum of 50 Euros. I feel like their presents have gotten a lot more meaningful since they incorporated this as their Christmas routine.
Giving time
The best presents are not tangible, or do you remember the gift you've received from your aunt five years ago? What I will always remember are the theater visits, the concerts or the small trips that I have been gifted over the years.
Donating to good causes
Instead of spending money on things we don't need, we could donate our money to great causes. I will donate money to our local animal shelter this year, but there are so many organizations doing amazing charity work near you, I'm sure. Be sure to do a background check on the organizations that you do not know yet (I know it's sad that this has to be said), so your money really reaches the cause you want to support.
Buying sustainable and eco-friendly gifts
Still want to give presents? Totally understandable. But perhaps try to ask your loved ones if there is something that they really need. I know, this ruins the surprise in many cases, but at least you can be sure that your present is used and won't end up on landfill. I shared a list of sustainable brands in this blogpost.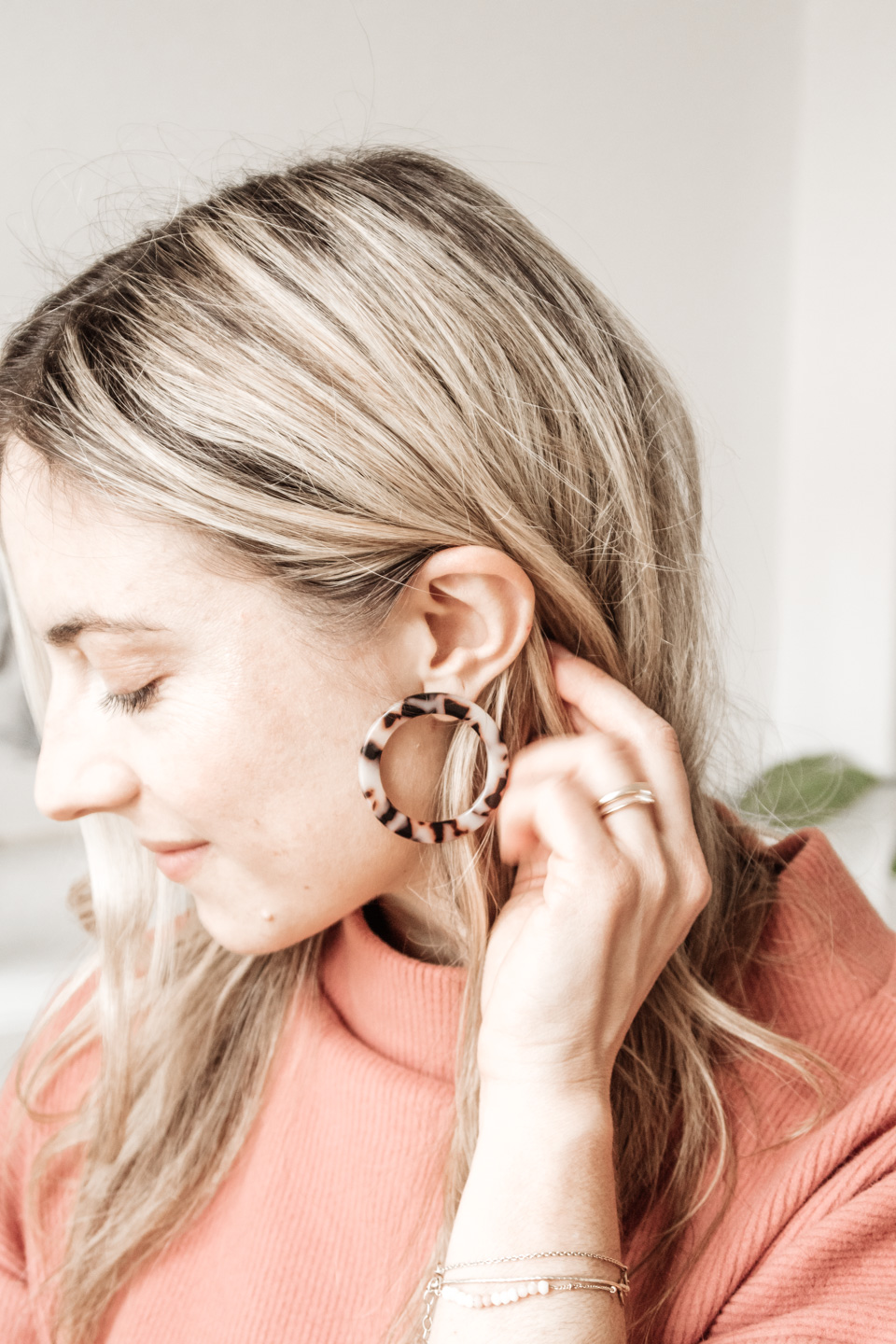 The Christmas feast
An easy way to make Christmas more eco-friendly is to eat more plants. Perhaps this is the year to give a lentil loaf a try? Plant-based menus are often much more creative, because – let's face it – we plant-eaters sometimes try to show-off with our food. In our family, the plant-based dishes are always the first ones gone. If you like, check out this plant-based Christmas menu from last year.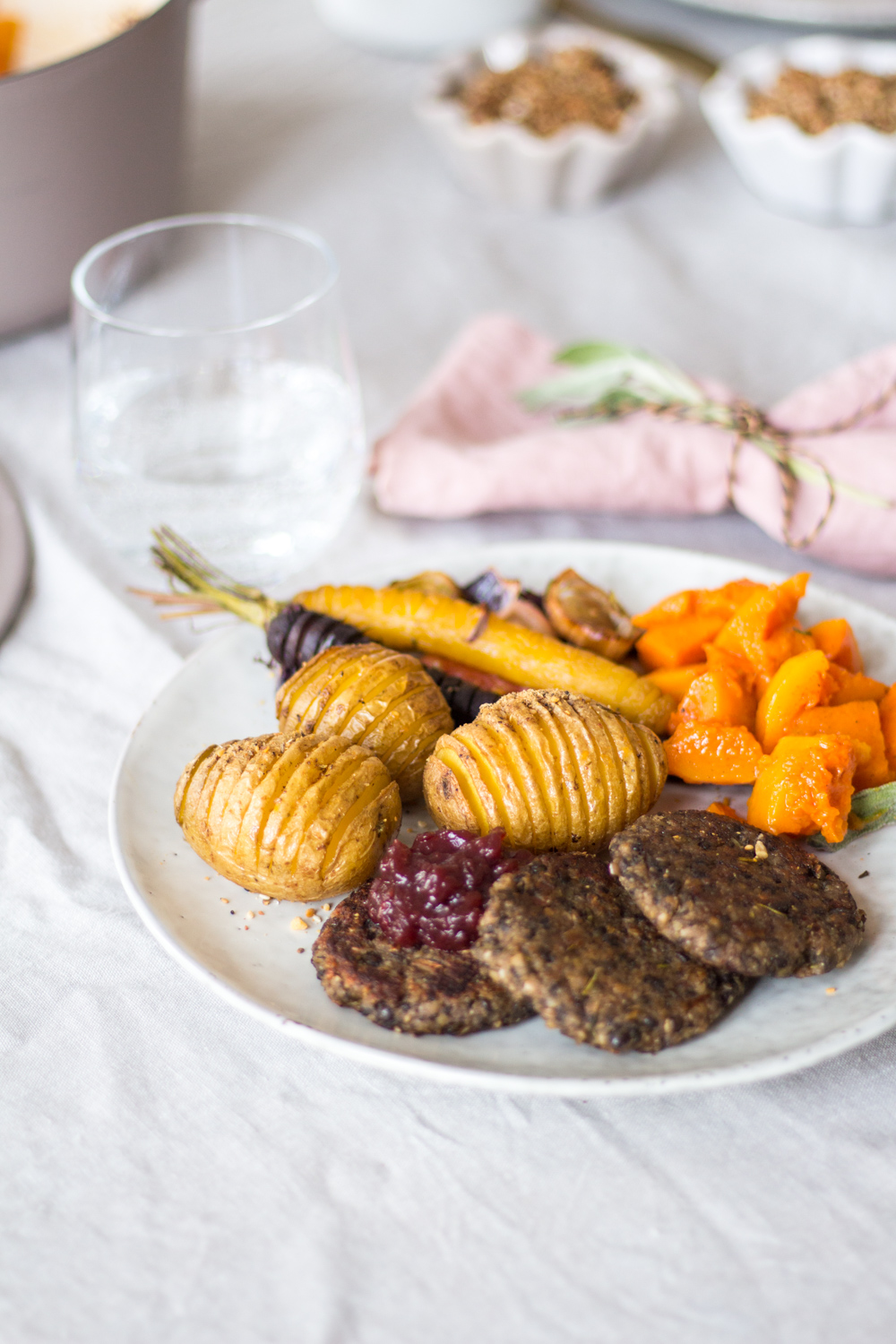 Reducing food waste
It's sad to say, but food waste is the third biggest contributor to greenhouse gases (source). I know that the whole climate and sustainability talk can feel overwhelming at times. I myself often find myself questioning the impact of my choices on fighting climate change. Food waste, however, is something that we can easily prevent by planning our meals better or making better use of leftovers. Since a lot of food is wasted over the Holidays as we tend to over-shop before Christmas, we should all make an effort to waste less food this year. You can also call up your local food banks or shelters and ask if they are in need of more food donations.
Finally
We often forget that Christmas is actually not about presents, not about trees or advent calendars. It's about being with your loved ones, cuddling up on the sofa, eating homemade cookies or playing board games with your family. So take a moment today and give your friend, partner, child, mother, father, dog or cat a hug. That's what the real Christmas spirit is all about.
Have a lovely weekend!
xx
Lynn