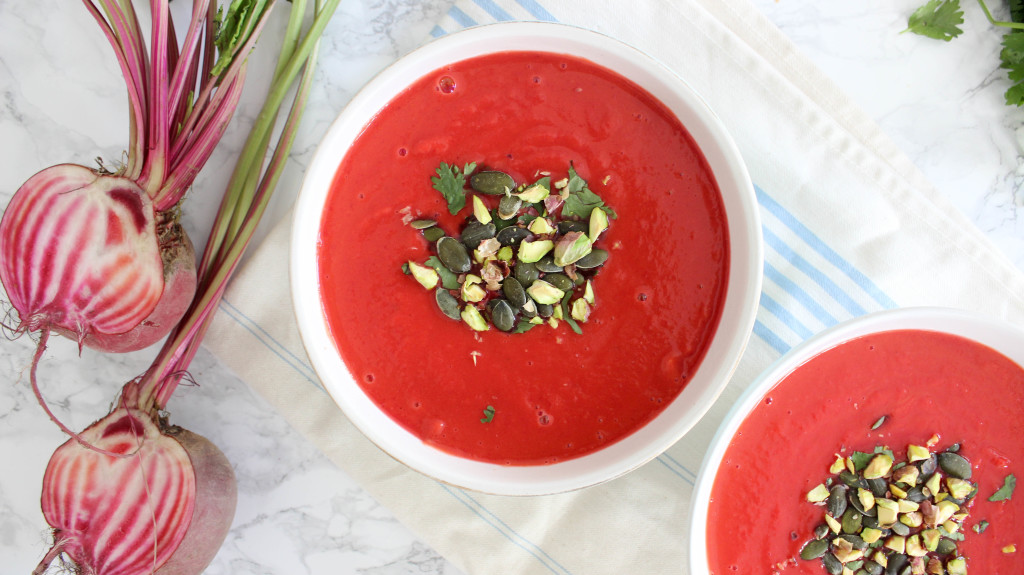 I have got to give credit to my boyfriend for this recipe. He actually surprised me with this soup one day. Since we are both addicted to sweet potatoes and beetroots, it was kind of a given that we would one day even it them in the liquid form. This Sweet Potato and Beetroot Soup with Blood Oranges is the best thing for a cold winter night. Not only does it warm you up, it is also extremely filling and provides you with many nutrients that the body needs during a long and cold winter. The sweetness of the sweet potatoes combined with the beetroot and the almost sour taste of the blood orange juice is simply heavenly. I'm sure you will love it just as much as we do.
Health benefits:
– calcium (important for bone, teeth, muscle and nerve health)
– folic acid (important for a healthy heart; prevents certain cancers)
– iron (important for healthy red blood cells that transport oxygen through your body)
– vitamin A (antioxidant powerhouse, anti-aging benefits, maintenance of good eye-sight)
– vitamin B (lowers blood pressure, important for healthy nerves, and energy production)
– vitamin C (good for your immune system, tissue health)
– vitamin E (antioxidant against free radicals, prevents skin ageing)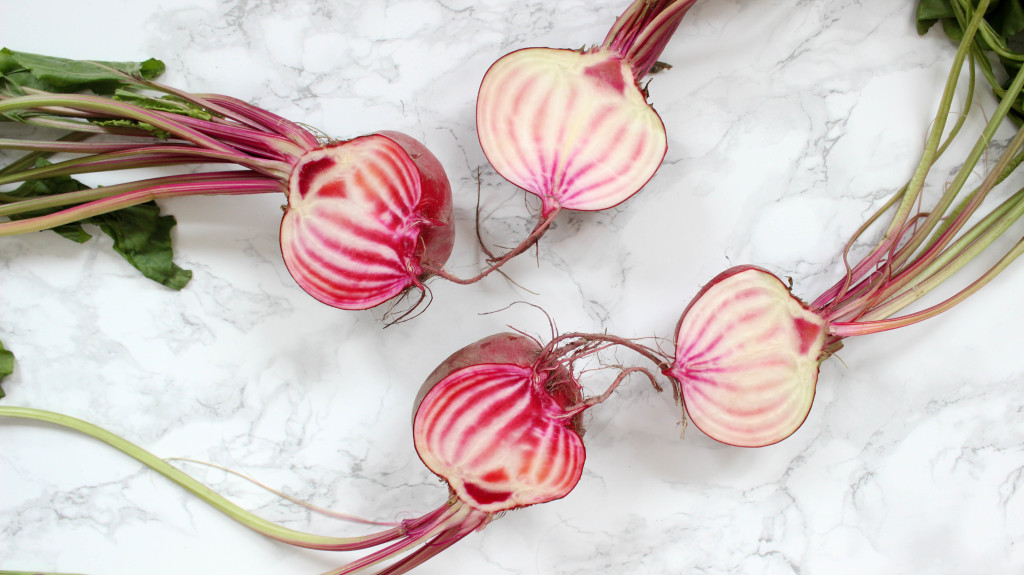 Ingredients:
Serves 4 or 2 hungry
– 2 large sweet potatoes
– 1 large beetroot
– 3 blood oranges
– 1 onion
– 1 clove garlic
– 1 tbsp olive oil
– 2 cups (500ml) (gluten-free) vegetable broth
– ¾ cup (200ml) coconut milk
– 1 piece of ginger (about the size of a small thumb)
– salt and pepper to taste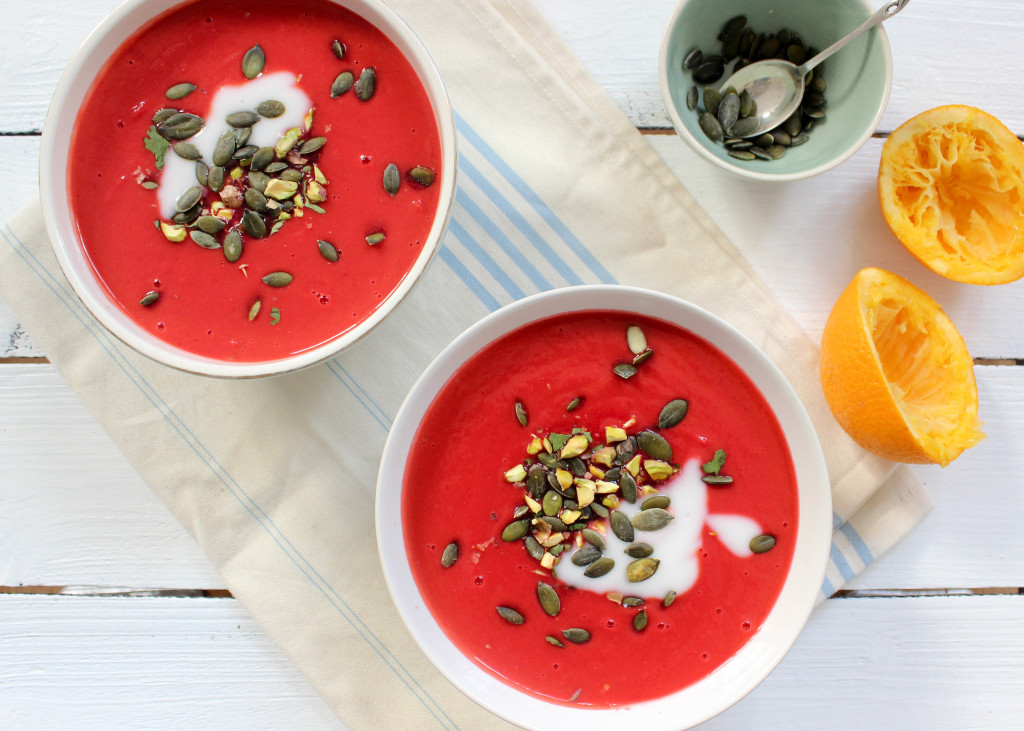 Start by peeling and chopping the onion and the garlic. Then peel and cut the sweet potato and the beetroot into large cubes. Then slice the ginger (don't peel it). In a large saucepan, heat the olive oil and add the chopped onion and garlic. Sauté for about 2-3 minutes. Add the sweet potatoes, beetroot, and ginger, and cook, stirring frequently, for about 10 minutes. Add the vegetable broth and let it cook, covered, for about 25 minutes. While the soup cooks, juice the blood oranges.
After about 25 minutes your kitchen should smell divine and the sweet potatoes should be easily broken down with a fork. Place the soup into a blender (you may have to do this in a few steps depending on the size of yours) and blend it until the soup is heavenly smooth. Put the soup back into the saucepan and heat it up again for 2-3 minutes on high heat. Then lower the heat and add the coconut milk and the blood orange juice. Season with salt and pepper. Serve with (gluten-free) bread.
Enjoy!