Spiced Fall Porridge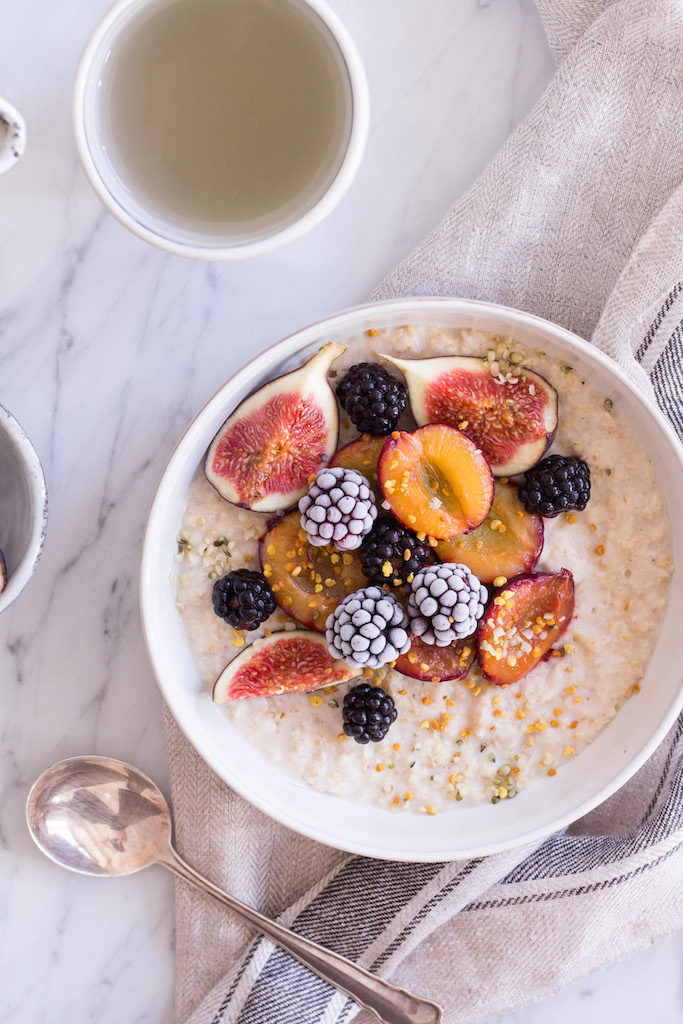 1 cup (100g) of oats, use gluten-free if needed
1 cup (250ml) of water
½ cup (125ml) of almond milk
2 teaspoons of almond butter, or any other nut butter
1 teaspoon of extra-virgin coconut oil
2 teaspoons of organic raw honey
½ teaspoon of grated fresh ginger
1½ teaspoons of cinnamon
⅛ teaspoon of nutmeg
a pinch of allspice
a pinch of ground cloves
a small pinch of cardamon
Start by adding the oats, water and almond milk to a saucepan and allow it to heat for about 5 minutes, or until bubbly.
Add the coconut oil, almond butter and spices and let it dissolve completely while frequently stirring. If it gets too dry, add more almond milk.
Finally add the honey or maple syrup for a final stir.
Once it's all mixed, pour into two bowls and garnish with your favorite toppings.