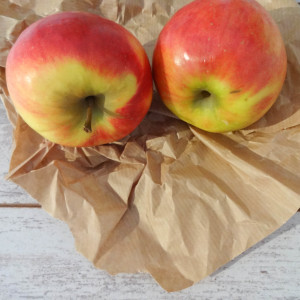 Growing up next to one of the biggest apple growing areas in Germany, apples are my favorite fruit. I'm a little spoilt when it comes to quality apples, which means I try to buy them only locally grown because I prefer their taste over the taste of the imported ones. My favorite apples are Braeburn and Elstar, however I do love them all. Apples are a big part of a healthy kitchen, because they are so incredibly versatile. Apple purée works just like bananas as a substitution for eggs in things like brownies, pancakes or waffles. Apples are also extremely healthy, too. So be sure to eat an apple a day…you know why.
---
HEALTH BENEFITS OF APPLES:
– "An apple a day keeps the doctor away" – a pretty hackneyed phrase, but oh so true. Apples contain more than 30 minerals, such as potassium, magnesium or iron, which all support a variety of vital body functions.
– They are rich in fiber, especially pectin, which aids digestion and bowel health.
– Fiber also prevents the blood sugar level from spiking, releasing energy slowly, thus preventing energy lows.
– Pectin has also been shown to lower cholesterol, which decreases the risk of heart disease.
APPLE-RECIPES:
---
BIRCHER MUESLI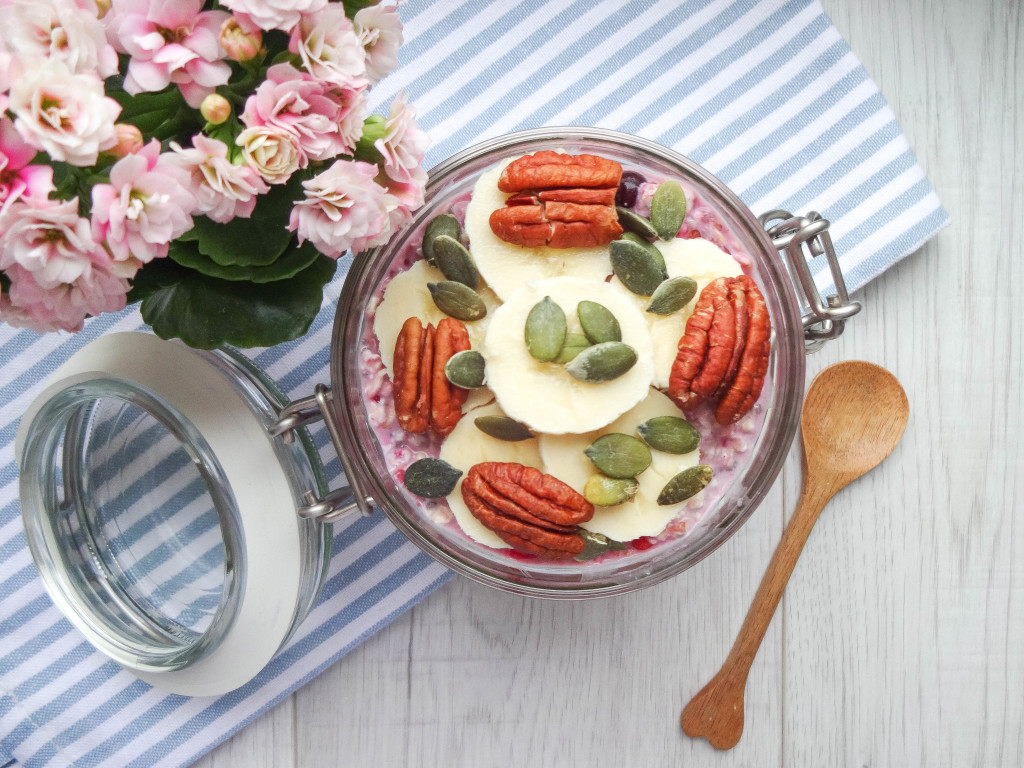 Bircher Muesli is probably one of my favorite breakfast dishes ever. The Suisse original recipe is made with cow's milk though, and you usually get it in combination with yoghurt in Germany, which is why I haven't had it it in a while. It never occurred to me that it would taste just as great with home made almond milk. So I finally made a big batch of it the other week, and I literally can't get enough of it now. It's heaven.
---
REFRESHING MATCHA APPLE SPRITZER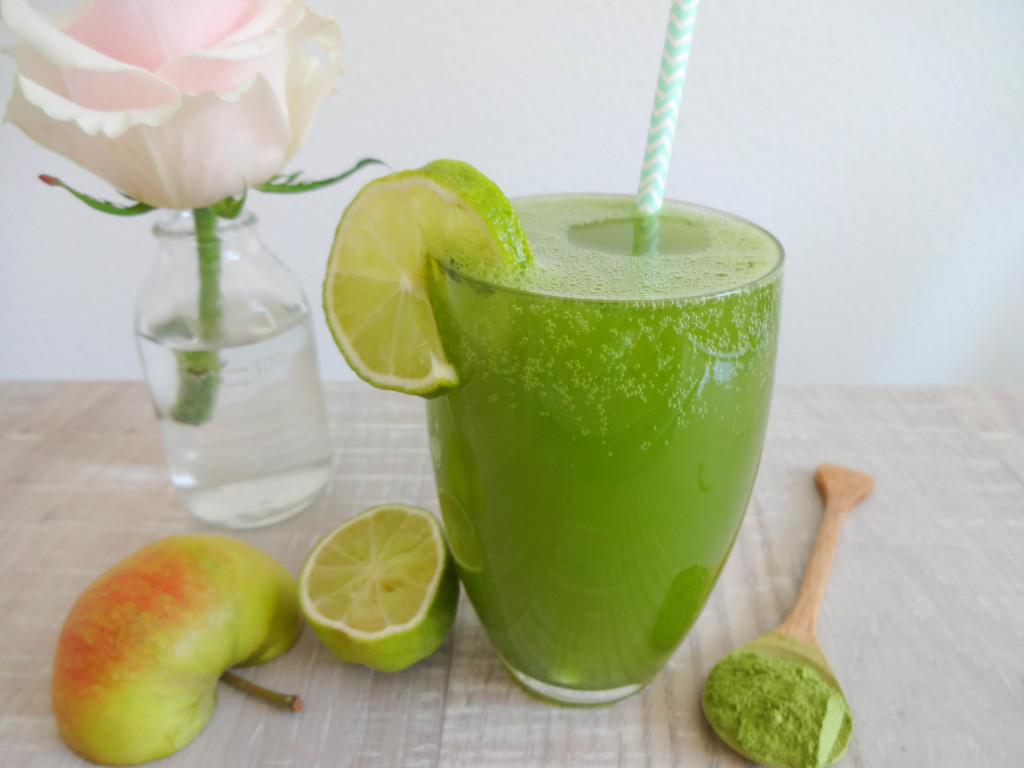 I love summer drinks. They are a great alternative to plain boring water, and keep you hydrated on hot and humid summer days. I am constantly searching for new ideas that get to me to drink more water. I sometimes find it really hard to stay hydrated during hot summer days, because I feel like water just won't do it alone sometimes. I love water, don't get me wrong, but sometimes it's nice to drink something other than plain water. I'm not talking about sugar-loaded soft drinks, but about refreshing spritzer. Spritzer are a delicious combination of any kind of fruit juice and sparkling water.
---
BEETROOT AND APPLE GRANOLA

I admit that the thought of eating vegetable granola is a little bit disturbing in the beginning. At least I thought so when my boyfriend (who's basically addicted to red beets) suggested adding beets to my breakfast granola. The thought of adding a great source of iron to my morning diet was actually kind of appealing so I started experimenting a little bit. And the result is divine – trust me you will love it.
---