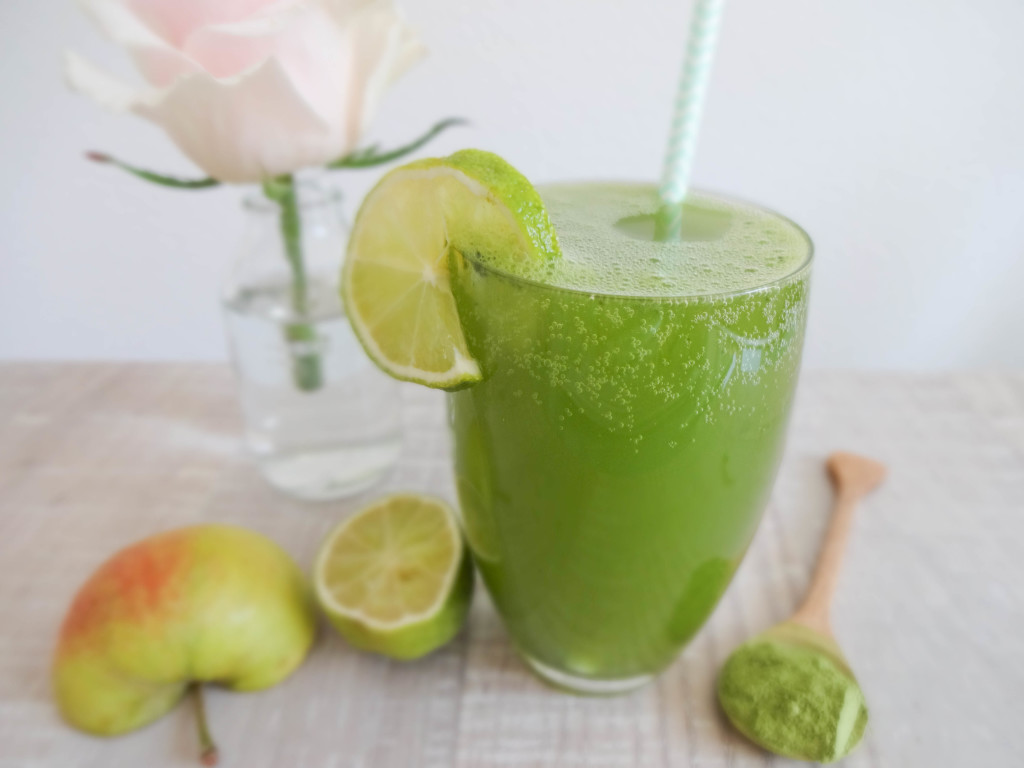 I love summer drinks. They are a great alternative to plain boring water, and keep you hydrated on hot and humid summer days. I am constantly searching for new ideas that get to me to drink more water. I sometimes find it really hard to stay hydrated during hot summer days, because I feel like water just won't do it alone sometimes. I love water, don't get me wrong, but sometimes it's nice to drink something other than plain water. I'm not talking about sugar-loaded soft drinks, but about refreshing spritzer. Spritzer are a delicious combination of any kind of fruit juice and sparkling water. It's the most famous drink in Germany (apart from beer obviously), and almost every German loves it. You can make a Spritzer with any kind of juice that you like. Apple is the most famous one, but rhubarb or passion fruit have become increasingly popular these past few years. When I am talking about fruit juice, I mean real, clean, no sugar added juices, not the nasty concentrated sugar bombs you find in most supermarkets. If you live in northern Germany, I highly recommend visiting the "Altes Land", the biggest contiguous fruit-producing area in Central Europe. Especially during this time of the year, it's so wonderful to stroll through acres and acres of cherry and apple blossoms. It really is home to me, and I love how you can literally smell the fresh fruits during the seasons of summer and fall. Lucky for me, we technically have a juice-press company in the family. The freshly-pressed juice from the Hofmosterei is my all time favorite apple juice. If you're ever in the area, be sure to pay them a visit. If you live in Hamburg and would like to try their juice, it's sold in nearly every Rewe supermarket.
This homemade Spritzer combines delicious apple juice with the healthy green tea powder matcha. It's the best healthy way to drink more water while adding important nutrients to your diet. Matcha is one of the healthiest superfoods you will find. It is packed with antioxidants and valuable vitamins and minerals such as vitamin C and magnesium. It also has a positive effect on concentration, so it's the perfect addition to a busy day at work. Find the whole list of matcha health benefits in this recipe for a delicious matcha green tea latte.
I hope you will love this matcha-apple spritzer just as much as I do. I would love to read what you think in the comments below.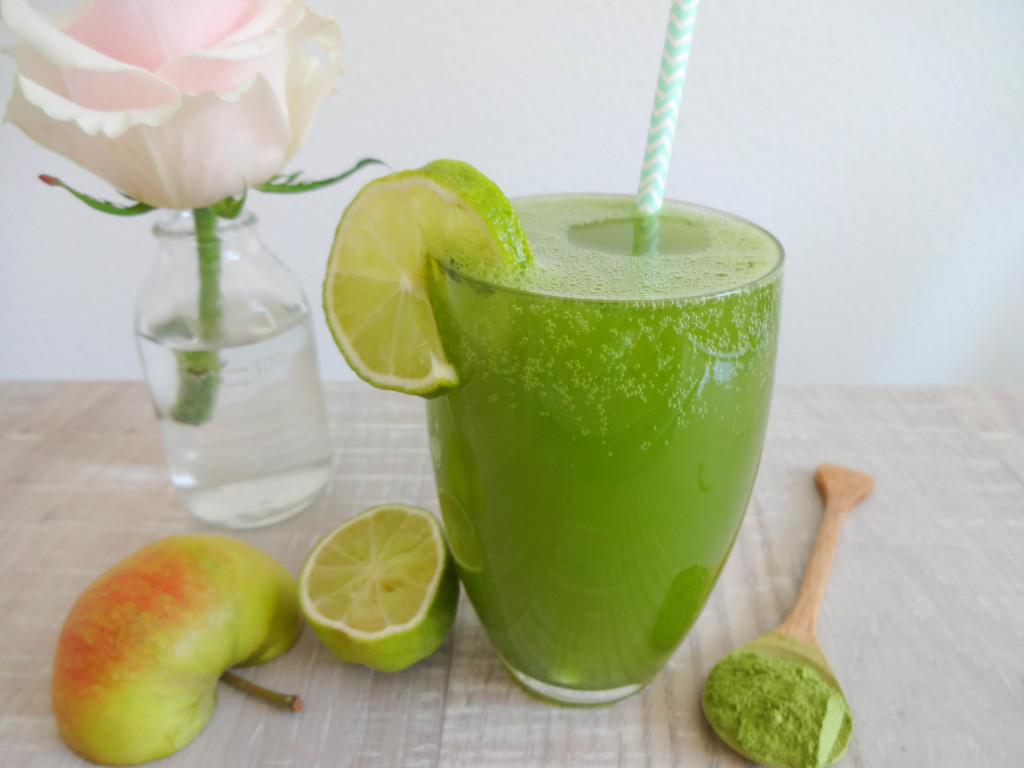 Ingredients:
– 2 cups (500ml) sparkling water
– 1 1/2 cups (400ml) fresh apple juice
– ½ tsp matcha, for example from matcha108
– a touch of lime juice (optional)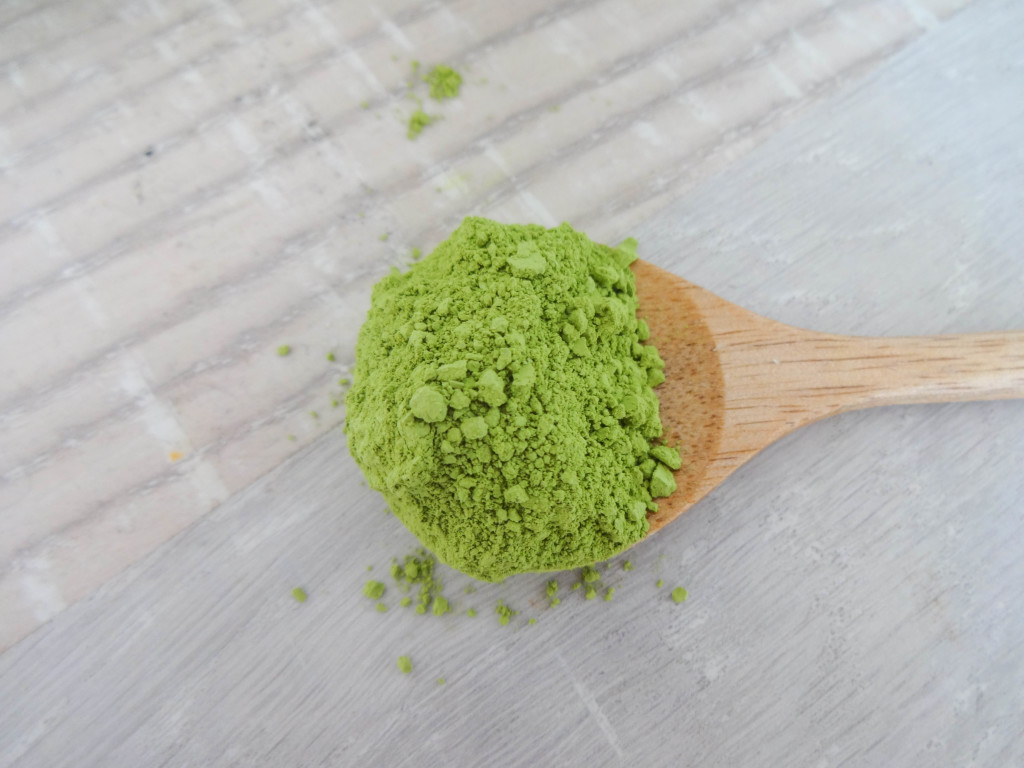 Simply pour the apple juice and the matcha powder into your blender and blend until the matcha is dissolved completely. Pour the juice into two big glasses and add sparkling water until the glasses are full. You can vary the ratio of apple juice and sparkling water according to your taste. I like it less sweet than most people.
Cheers!