If you've grown up in Europe, then Pippi Longstocking must have been your childhood idol. At least she was mine. Staying at her awesome house Villa Villakula was definitely high on my priority when I was little. If you've been into Pippi Longstocking as well, then I've got some great news to share with you: Villa Villekula is real. And you can even stay there! It is located in Plettenberg Bay in South Africa, and you NEED to visit it.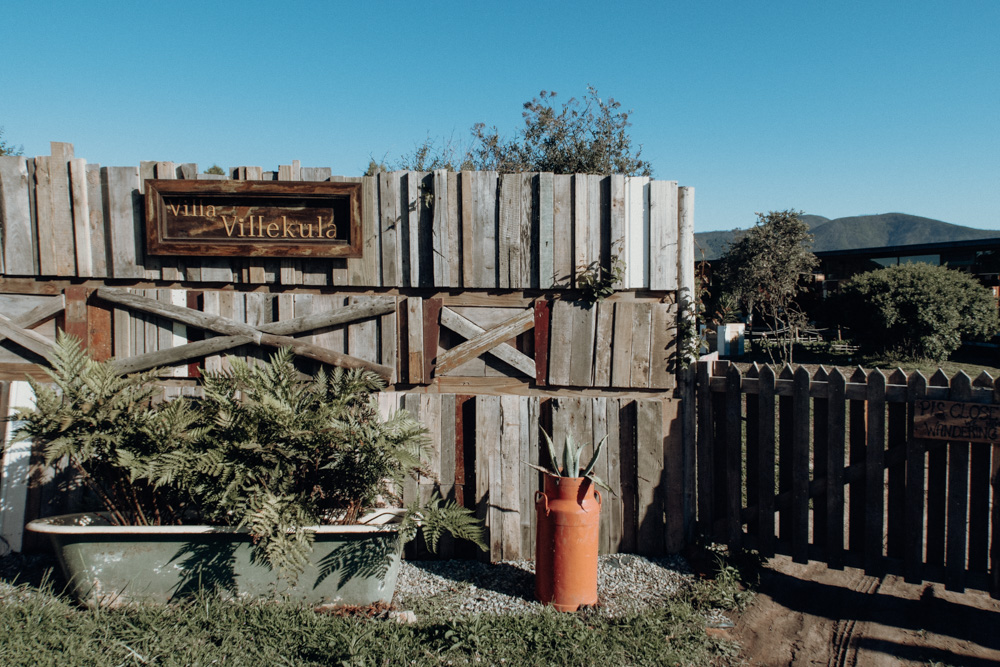 The Eco-Lodge Villa Villekula in Plettenberg Bay
My entire family agreed that Plettenberg Bay, short "Plett" was our favorite place in South Africa besides from Cape Town. This was mostly due to our beautiful accomodation and the breathtaking landscapes that surrounded it.
The Villa Villakula first opened in August 2018, so it's a relatively new eco-lodge. Daniela and her husband Willie, both with a culinary background, used to run an antique shop before they found the perfect piece of land for their dream eco-lodge. With a great mountain view and a small lake, the location was perfect to realize the Villa Villekula. Their love for antique is visible everywhere and it is what creates the charm and the real Pippi Longstockings feeling. You can't create this with generic furniture. Daniela and Willies love for detail is visible in every corner of the eco-lodge: from antique cutlery to the rugs or the towels in the rooms. Everything in this place makes you feel like Pippi might just stop by every minute now.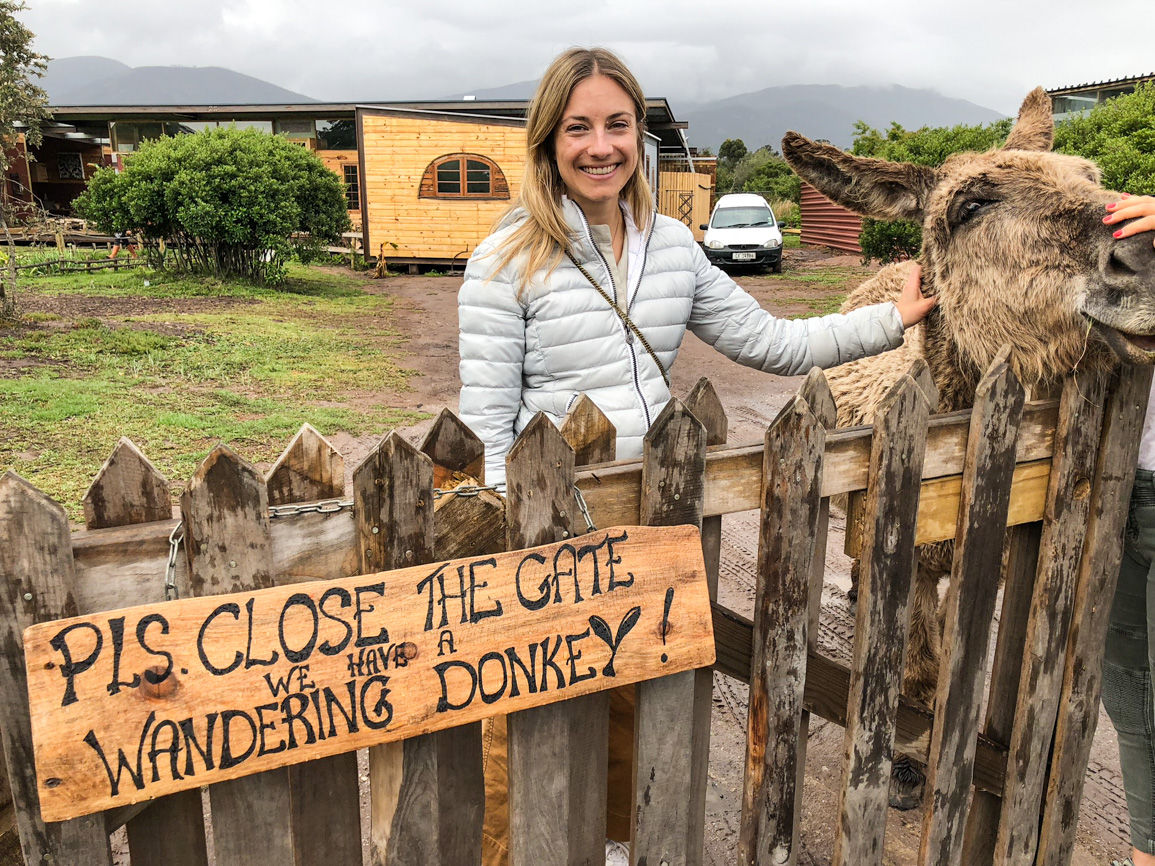 Just imagine this scenario: you're driving towards the Villa Villekula and you are stopped by a gate with a sign that says: "Pls. close the gate. We have a wandering donkey". Behind the sign, the donkey Jennifer awaits you with a big smile on her face. I'm not kidding. I felt like she smiled at us when we arrived. That's all it took to mesmorize my sisters and I, and just like that we were all 12 again.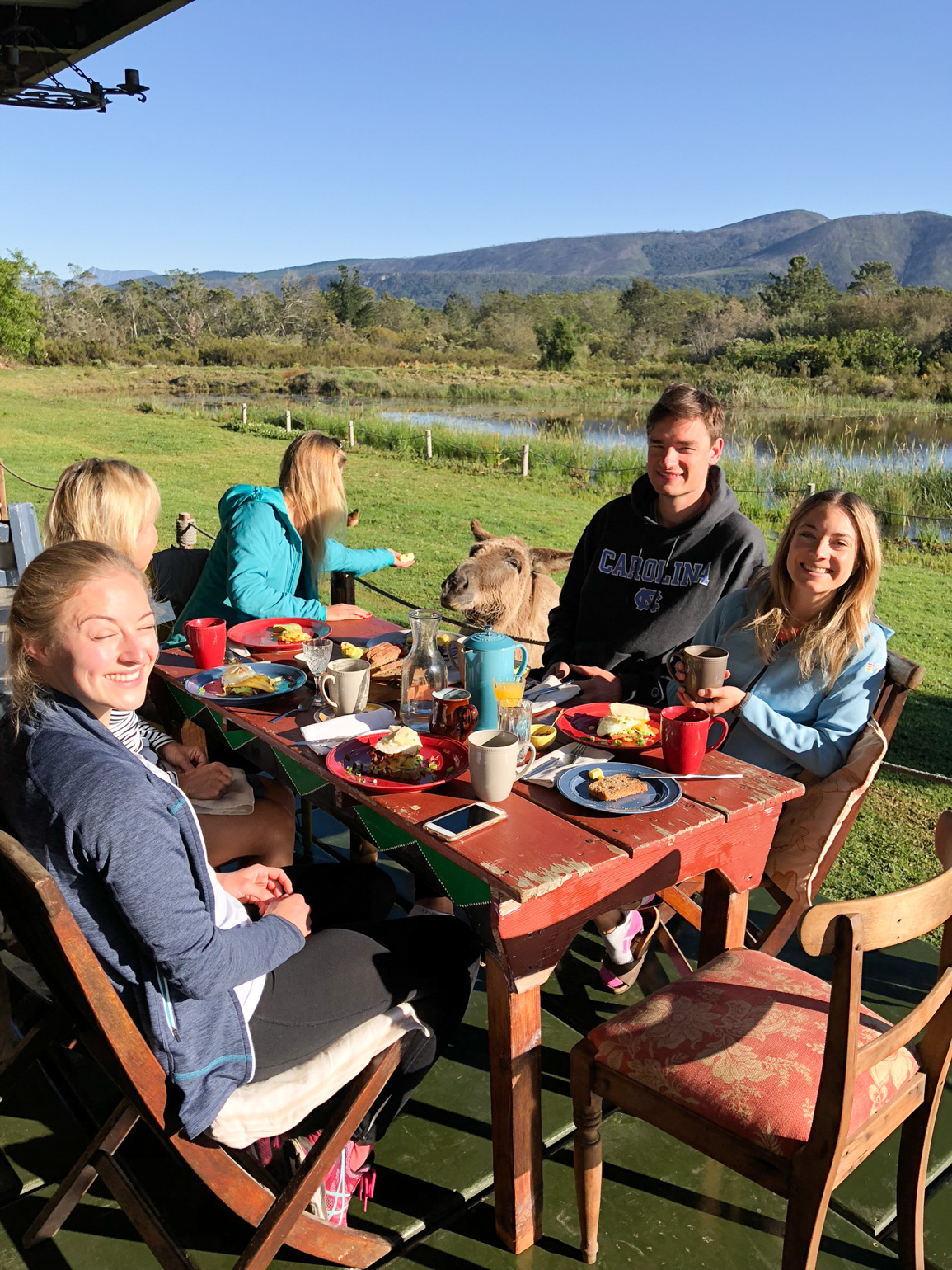 What does eco lodge actually mean?
The Villa Villakula really is an eco-lodge. They are almost self-sustaining: energy is derived from solar panels, the rain water is filtered and so far, they have never needed to get water from outside. They grow most of their vegetables and herbs themselves and there is not heating system. The heat in the living room comes from the oven, which created a cozy atmosphere. Since the nights can get quite cold in November, the four rooms have heating blankets, which made the cold nights bearable for us Europeans.
Of course, Daniela and Willie also provided us with delicious food, coffee and tea. Breakfast and coffee and tea are included in the rate and dinner can be booked in advance. If you stay at Villa Villekula, you have to try their dinner menu at least once. It was absolutely fantastic and I would highly recommend it. The Villa Villakula is open for the public for dinner, you just have to call about a day or two in advance so they can plan accordingly.



Have you heard of Chakalaka before?
Daniela was so kind to let me peek into her treasures: her South African cook books. One of the books had a typical South African Chakalaka recipe, which I wrote down. Chakalaka has its heritage in the townships of Johannisburg. It's a relatively easy, cheap and versatile vegetable stew that you can adapt according to what the fridge holds. Since the recipe in the book didn't call for any liquid, I added some canned tomatoes and water to turn it more into a stew-like texture. I also added some beans for plant-protein and seasoned it with a squeeze of lemon juice.
You can serve chakalaka as a main dish for vegans or vegetarians with a side of millet, quinoa or brown rice or as a side dish.
If you're planning to visit Villa Villekula, please say hi to Daniela and Willie, and of course Jennifer, for us. We are already planning our second trip to this wonderful place and we can't wait to be back. Hopefully soon.

South African Chakalaka
Ingredients
1 red onion
2 cloves of garlic
2 tablespoons of extra-virgin olive oil
1 tablespoons of paprika
1 tablespoons of curry powder (I use a mix of mild and spicy)
½ teaspoons of chili flakes (optional and only if you use mild curry powder)
1 teaspoon of rock or sea salt
500 g of white cabbage
3 bell peppers (mix colors if you like)
4 large carrots
1 tin (400g) of diced tomatoes (free of additives)
1 jar or tin of white beans or chickpeas
150 g (1 cup) of frozen peas
1 lemon
Instructions
Dice the onion and garlic. Finely slice the cabbage, grate or cut the carrots in half moon shapes. Cut the bell peppers in bite-sized pieces. Take the frozen peas out of the freezer.
Heat the oil in a large pot. Sauté the onions for about a minute until they turn brown. Add the spices and sauté until fragrant for about another minute or so. Add more oil if needed.
Now add carrots, cabbage and bell peppers and mix well until everything is covered with spices. Add the tomatoes and about ½ can of water and the salt. Bring to a boil, then reduce the heat and let it simmer for about 10 minutes.
Add the beans and peas and cook for another 3-5 minutes. Season with lemon juice, salt and more curry powder.
Serve with millet, quinoa or brown rice, cilantro or herbs of your liking.
Enjoy and please let me know if you've made the recipe. Leave a comment or message me on Instagram. Or post a photo to social media using #heavenlynnhealthy.
xx
Lynn
*Disclaimer: We paid for our entire South Africa trip and were not invited by Villa Villekula. We paid the full price for our stay, breakfast and dinner. We liked our stay so much that I wanted to share it with you.