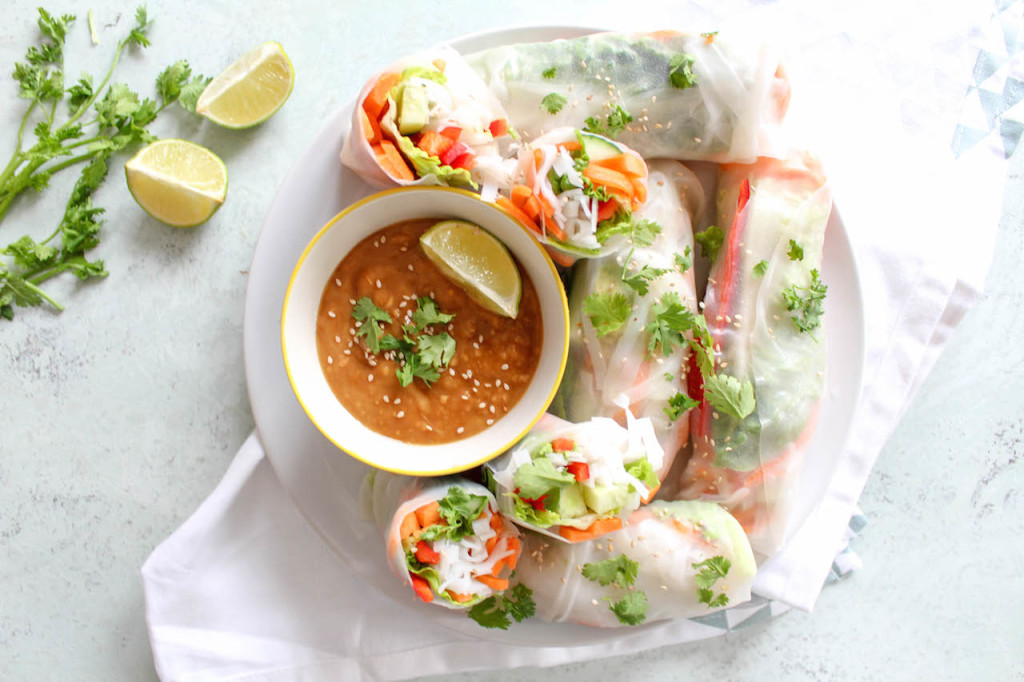 As it is now officially spring, I have been really craving my beloved thai spring rolls. It is my favorite appetizer at Thai restaurants, but I actually prefer to make them myself. As it is getting warmer and sunnier outside, these spring rolls are such a great light lunch idea. They are so quickly prepared, and you need no fancy equipment or ingredients to make them. I know that many of the recipes on my blog can be quite pricy, but this one definitely falls under the "eating on a budget" category.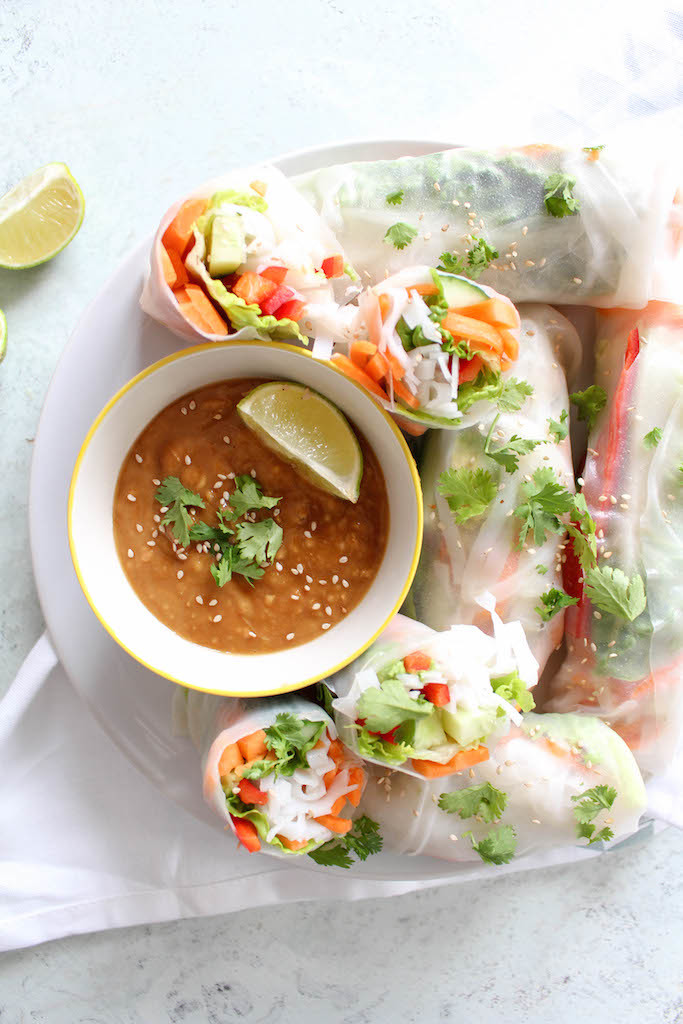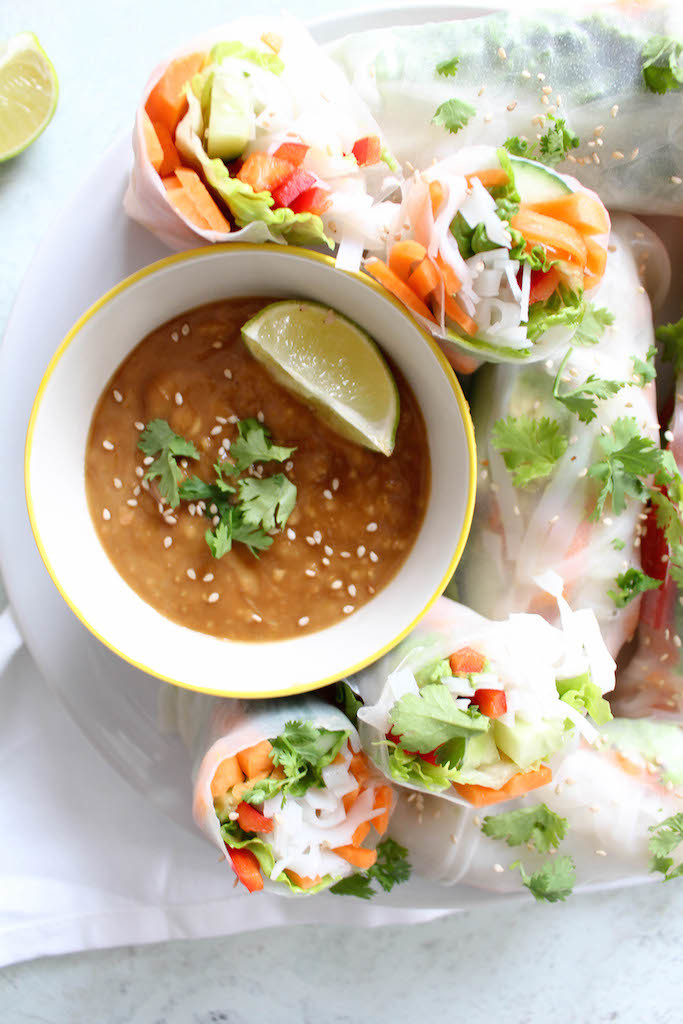 All you need are some raw veggies of your choice, rice paper and rice noodles which you can already get for one or two Euros at Asian supermarkets, peanut or any kind of nut butter and some condiments that you probably already have in stock. Summer rolls are also a great work lunch, because you eat them cold, and you can prepare them the night before.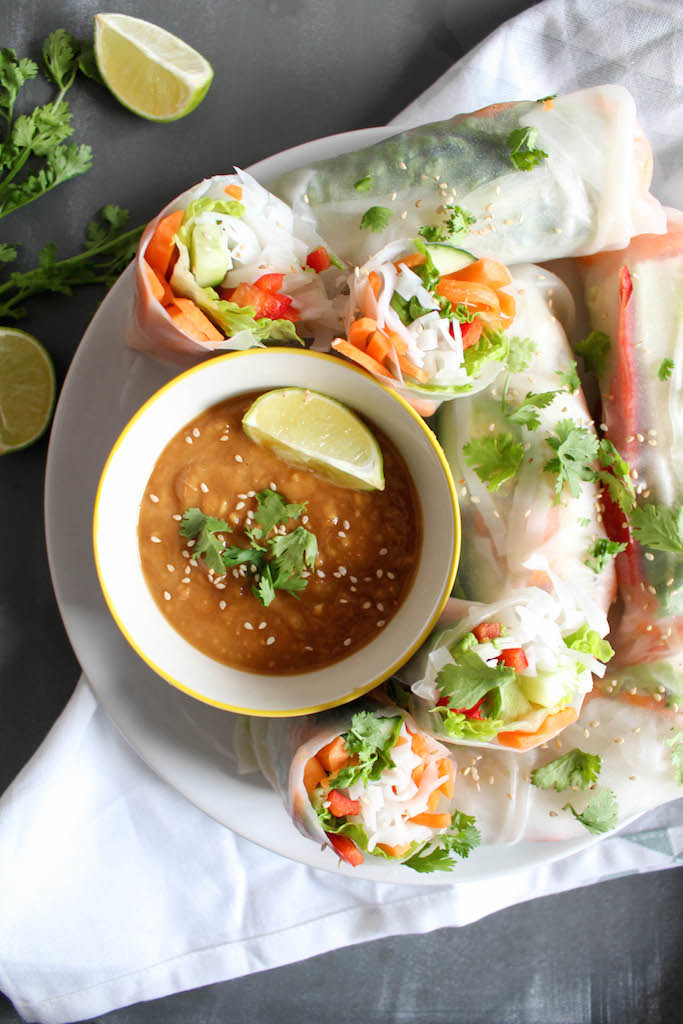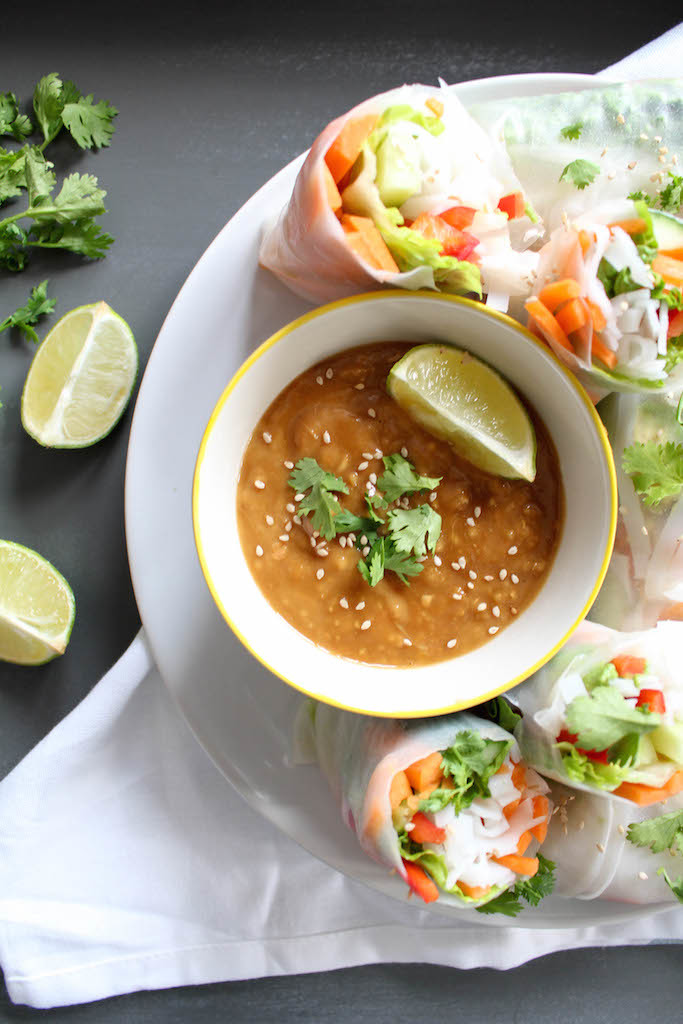 The peanut dipping sauce is also divine. Even though I have switched from peanut butter to almond butter a long time ago, this peanut sauce will really blow your mind. It is so creamy and delicious, packed with healthy protein and fats, and really gives this recipe a special touch. I know that many of you are allergic to peanuts, which is why I am working on a second dipping sauce without any kind of nuts in it. I will share the recipe with you as soon as I declare it approved.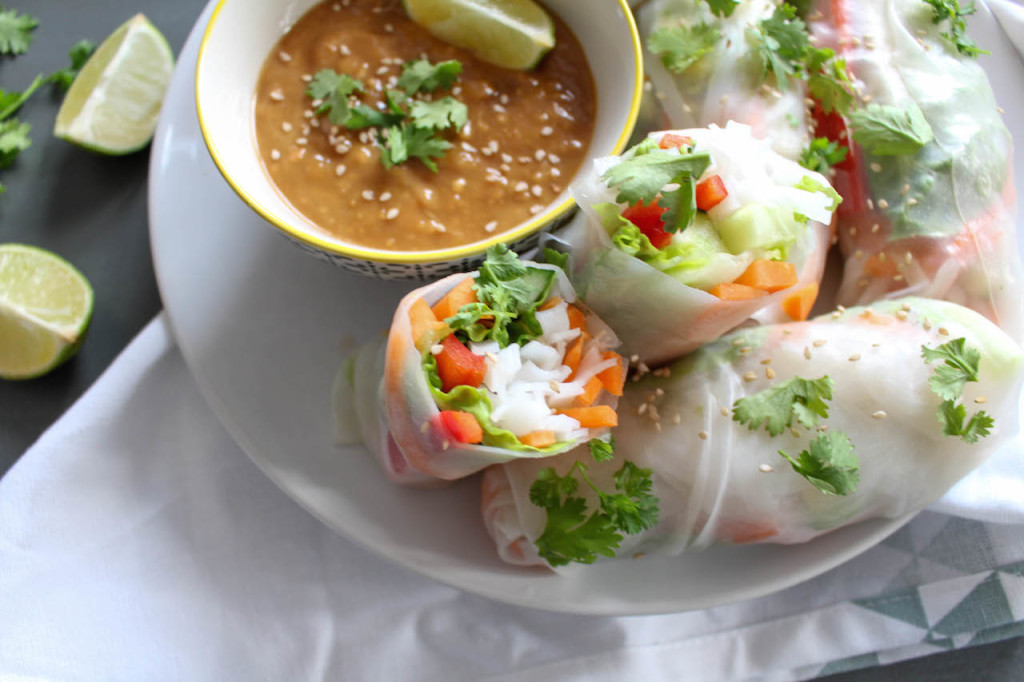 Health benefits in these delicious thai sommer rolls:
– biotin (important for blood sugar balance and skin health, necessary to build healthy fats that keep the skin moist and soft)
– copper (important to building strong tissue, maintaining blood volume, and producing energy in your cells)
– fiber (important for heart health, lowers cholesterol levels)
– folic acid (important for a healthy heart; prevents certain cancers)
– iron (important for healthy red blood cells that transport oxygen through your body)
– magnesium (important for a healthy nerve system, muscle health, energy production)
– manganese (for nerve health)
– mono-unsaturated fats (decreases risks for breast cancer, important for heart health)
– potassium (lowers cholesterol levels and blood pressure)
– protein (important for a healthy metabolism, immune
systems, production of enzymes)
– vitamin B5 (important for energy production; lowers cholesterol and blood pressure)
– vitamin K (important for blood clotting and healthy bones)
Thai Sommer Rolls with Peanut Dipping Sauce
Ingredients
For the peanut dipping sauce:
1 garlic cloves
1 thumb-sized piece of organic ginger
2 tbsp gluten-free tamari or regular soy sauce
2 tbsp maple syrup
2 tbsp fresh lime juice
⅓ (85 g) cup peanut butter
¼ (60 ml) cup water (more or less as needed)
For the Sommer Rolls:
1 cup cooked rice noodles
5-8 rice paper sheets
1 carrot
1 avocado
½ cucumber
½ red pepper
5-8 romaine leaves or salad greens of your choice
1 handful fresh basil
1 handful fresh cilantro (optional)
Instructions
To make the peanut sauce: blend or mix together all the ingredients until smooth.
To make the wraps: cut all the veggies into thin strips or use a spiralizer to make them even thinner. Put the rice paper sheets, one at a time, in warm water so they soften. Then place them on a large plate and carefully dry them with a kitchen towel.
Arrange your fillings in the middle of the paper and sprinkle 1 tsp of the peanut sauce over the veggies. Fold over two ends, then wrap it up like a burrito, making it as tight as possible. It took me a while to get a hang of it, so keep trying. Here are some pictures to help you with the technique, but just to clarify, I am not really good at it either.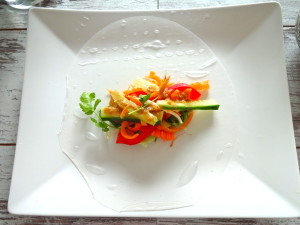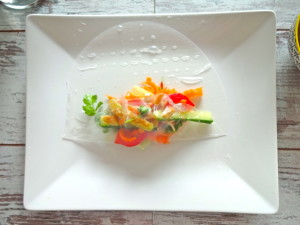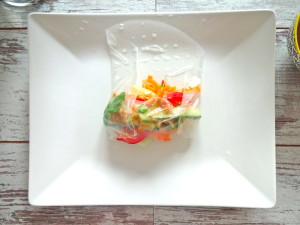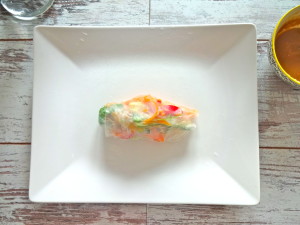 Serve with the sauce.
Enjoy!