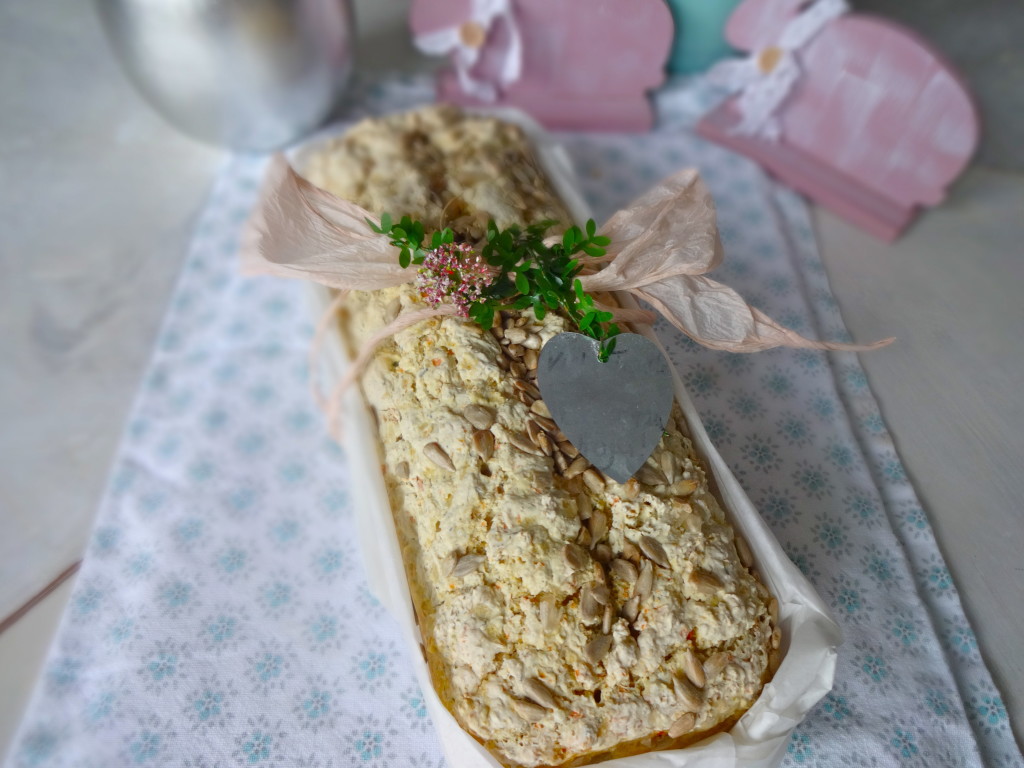 Since Easter weekend is around the corner and all of my blogger friends have been eagerly posting healthy and delicious Easter related recipes, I thought I needed to jump on that seasonal trend as well. While I would love to share a Carrot Cake recipe that is actually healthy, I haven't quite figured out how to make it refined sugar free that's why today's post is another incredibly delicious and filling bread. As the walnut and fig bread is one of the most popular recipes on the blog, I thought I'd surprise you with another bread creation. This carrot zucchini bread is so perfect, I ate almost half of it right out the oven so I had to make a new one to take the pictures that you see above. It is really fluffy, but the veggies make it incredibly moist at the same time. I'm sorry it looks so white on top, but that's what happens when you use gluten-free flour. Even though it may look strange, it tastes incredible. It's also a healthy alternative to regular bread as it is packed with beta-carotene, the red-orange pigment that changes into vitamin A in your body.
Vitamin A is mainly important for good vision, so we should really watch our daily vitamin intake in order to keep healthy eyes. Beta-carotene is also an antioxidant, which means that it helps our body fight free radicals that destroy our body cells.
The bread is perfect for an Easter Sunday or Monday brunch or as a side on your Easter dinner table. You can also follow my example and eat it all year around, as it is a healthy alternative to store-bought bread. The carrot and zucchini make this gluten-free bread so deliciously moist and it is not as dry as other gluten-free breads. If you are not a celiac and you can eat wheat, I would recommend trying it with whole wheat or spelt flour instead, because then it's a bit more healthy.
I wish you all happy Easter and I would love to heat what you think in the comments below.
Health benefits in this super moist Carrot Zucchini Bread:
– beta-carotene (antioxidant that improves vision and immune system)
– manganese (for nerve health)
– vitamin A (antioxidant powerhouse, anti-aging benefits, maintenance of good eye-sight)
– vitamin C (good for your immune system, tissue health)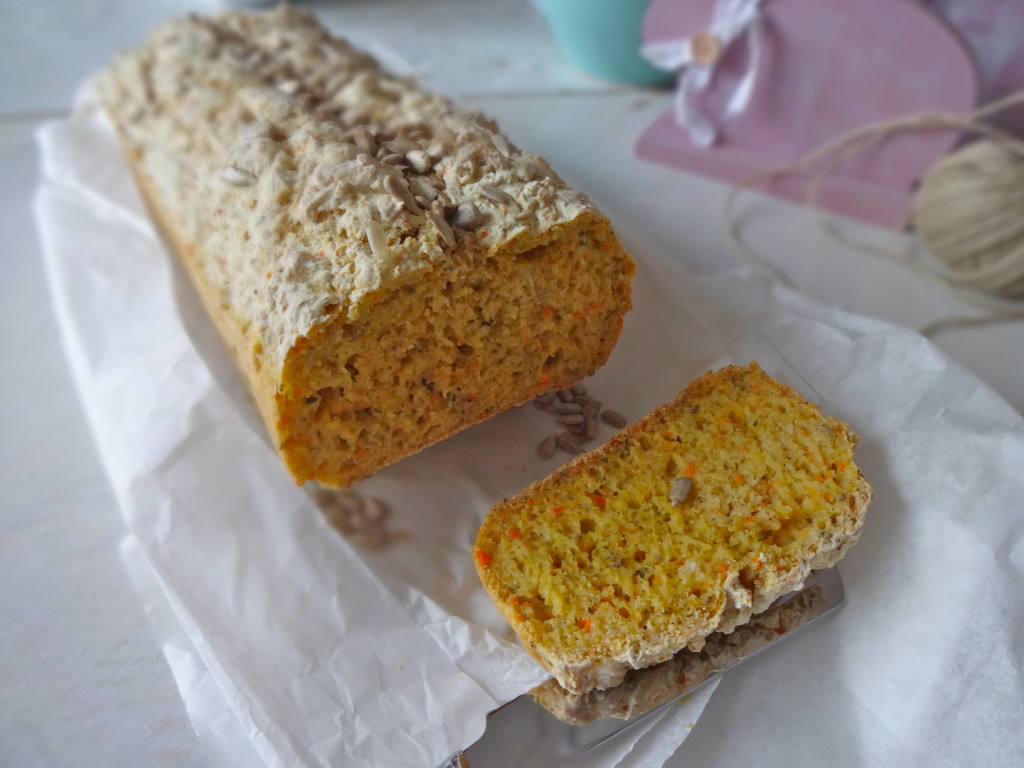 Ingredients:
Makes one big loaf
– 1 carrot (150g)
– 1/2 zucchini (100g)
– 2 cups (500g) gluten-free or whole wheat flour or spelt flour
– 1 pack dry yeast
– 2 cups (150g) (gluten-free) oats
– 1 tsp maple syrup
– 1 ¼ cup (300 ml) warm water
– 1 tsp salt
– 1 tbsp chia seeds
– sunflower seeds to top
Start by preparing the veggies. Wash the carrot and zucchini, peel the carrot and grate both vegetables. If you're lazy like me you can also just put them into a food processor until they are grated finely.
Now put the flour into a large bowl, add all ingredients except sunflower seeds and knead on a well floured surface for at least 5 minutes until you have a sticky dough. If it is too sticky to knead with your hands, add more flour.
Place it back into the bowl, cover it with a kitchen towel and let it sit for at least an hour until the dough has doubled.
Preheat the oven to 200 °C (390 °F) and grease a loaf tin with coconut oil or any other neutral vegetable oil. Now pour the dough into the loaf tin and sprinkle with sunflower seeds and bake for about 60 – 70 minutes until you can pull a knife out the center of it clean.
Let it cool for at least 15 minutes before removing it from the tin.
Enjoy and happy baking!