If you've been wandering through the streets of Germany recently, you may have noticed the huge amount of faces turned towards the sun. We've had quite a lot of dark days recently, so we all crave that extra amount of vitamin D.  It's almost as if you can feel the positive effect of every tiny ray of sunshine in the body. The mood increases immediately, and there is this amount of gratitude that comes flooding through the veins. Feeling those rays always makes me humble. Still, if you haven't seen the sun in a while, you might experience mood swings, fatigue and exhaustion. But vitamin D is not the only vitamin whose deficiency leads to fatigue and exhaustion. Iron or magnesium deficiency have similar effects on the body.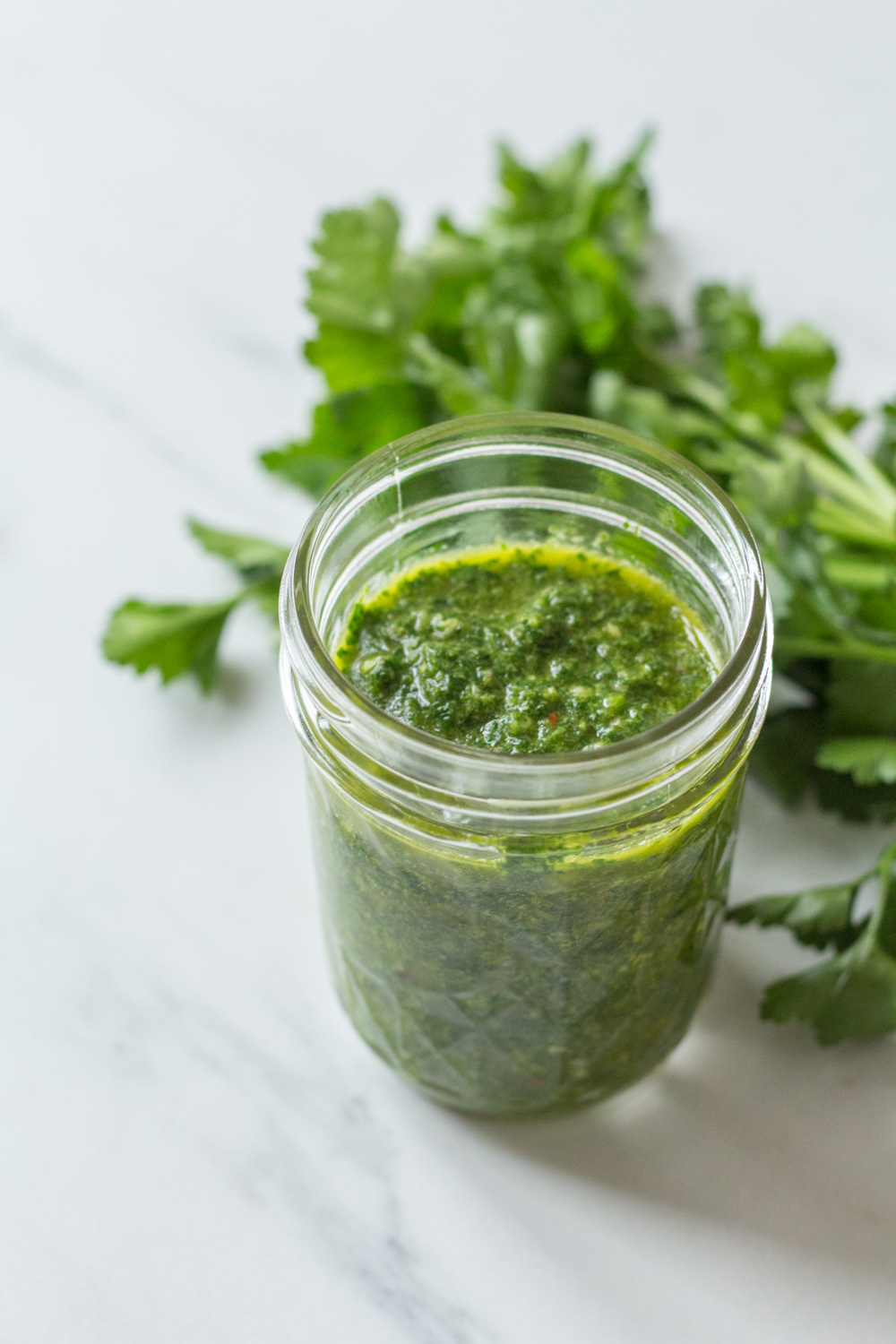 Of course, there are many reasons for constant fatigue or exhaustion. Let's start with the most primitive: when we are tired, we lack sleep. Real REM-sleep that requires a decent amount of hours, not just tiny naps. Therefore, the most basic advice for all those tired souls out there is to get a good night's sleep. Before someone is tying hate-mail now, let me continue. I'm well aware that sleep is a privilege for many of us, especially for young parents, so this post focuses on the foods that can get help fight fatigue and exhaustion. Because with the right nutrition, we can specifically provide our body with energy. When I changed my diet many years ago, one insight has had a significant impact on my food philosophy:
We eat to provide our body with energy, not to take it away from it.
Energy betrayers, for example, are best described using the holiday feast example. During the holidays we tend to overeat on those things that we know are bad for us. The feeling of being so full that you can hardly move, yup, it isn't pretty. That's why overeating is one form of energy betrayers and the other type are colorless or beige foods (of course with exceptions) and industrially processed foods with lots of sugars and hardened fats in it.
Energy suppliers, however, are colorful vegetables and fruits. That's why one motto of my food philosophy is: the more colorful the plate, the better. Different colors of food mean different types of nutrients. A colorful plate already prevents nutrient deficiencies very well.
Iron deficiency is one of the most common nutrient deficiencies that causes fatigue and loss of energy in women. Not only is it important to eat foods rich in iron, but also to reduce foods that can inhibit iron absorption. These include coffee (sorry), black tea, green tea (yes, even matcha), dairy or red wine. In case of iron deficiency it is also important to ensure a sufficient intake of vitamin C, because vitamin C supports the absorption of iron in the body. Also, it is also advisable to pay attention to sufficient magnesium in the diet, since magnesium helps very well with fatigue.
Here are a few examples of foods that help with fatigue:
Spinach or other leaf green
The dark leaf green contains not only iron, but also vitamin C. Vitamin C supports the absorption of iron in the body, which is why you should always pay attention to the vitamin C intake in iron deficiency. A good portion of cooked spinach (about 200 g) contains 6 mg of iron, which is well over a third of the recommended 15 mg daily intake.
Broccoli
Although brokkoli does not have as much iron as spinach, it is still a healthy vegetable. In addition to iron and potassium, it also contains magnesium, which provides fast energy especially to our brains. Since our brain consumes about 30% of our energy, we should pay attention to a sufficient supply.
Pumpkin seeds
Yes, pumpkin seeds may be small and unimpressive, but they definitely belong in the healthy kitchen. The green kernels contain a variety of nutrients, i.a. Iron and magnesium. That's why I like to serve you breakfast, salads or today's oven-baked vegetables.
Dark chocolate
We all know now that dark chocolate is healthy. 30 g of dark chocolate contains 3.4 mg of iron, which is about 23% of the recommended daily amount. It is best to have it with a glass of water with a dash of lemon juice in it, so that the contained vitamin C promotes the absorption of iron.
Lentils
If you can tolerate lentils, they are a very good source of plant-based iron. One serving (about 200 g) of lentils already contains 6.6 mg of iron, which is 44% of the daily recommended amount of iron. In the case of lentils and other legumes, it is important to soak them before cooking, otherwise they may also inhibit iron absorption.
Quinoa
The pseudo-grains from the Andes has an extremely high nutrient density. 200 g quinoa contain about 3 mg iron, 20% of the recommended daily intake of iron. If you're not a big fan of imported superfoods, then I can recommend the company "Bohlsener Mühle" (Germany only), which sell German-grown quinoa. I know that you can also get UK-grown quinoa as well.
Cashews
Cashews are a great snack that gives us energy when on the go. A handful of cashew kernels score 2 mg, about 15% of the recommended daily amount.
Almonds
Almonds are particularly rich in magnesium, which helps against fatigue and fatigue. I always have a few almonds or other nuts in my purse because they are one of the best and long-lasting sources of energy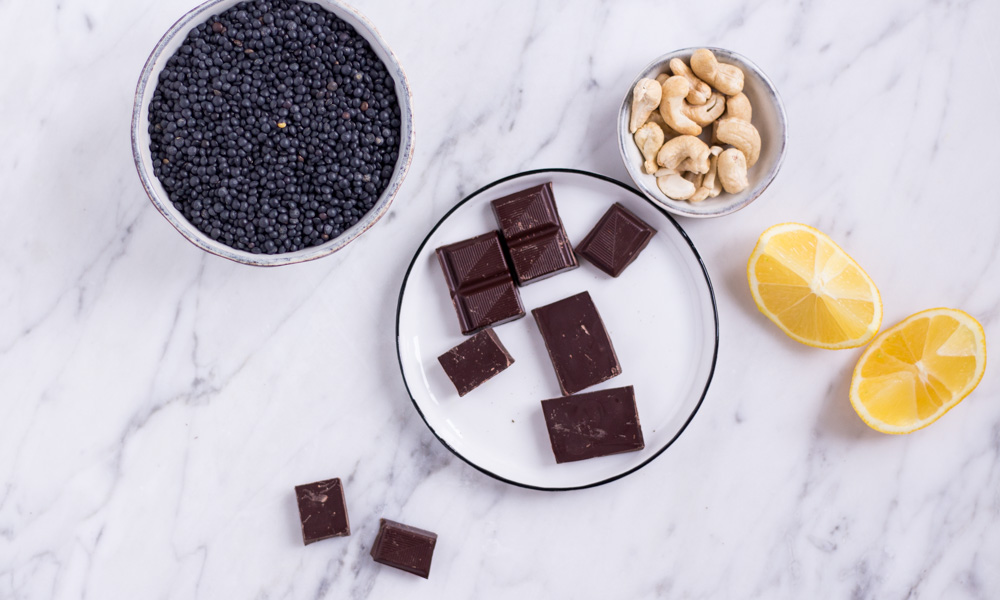 Other foods that help with fatigue and fatigue include figs, bananas, avocados, salmon, mackerel and fermented milk products such as high-quality yogurt or kefir. (not all vegan, of course).

Of course, I also brought us a delicious meal so that we can all get those energy-fixes this week. I call it next-level oven vegetables because it tastes particularly aromatic and not boring at all. With just two little hacks, you can transform your oven roasted veggie game. Are you ready?
First, I mix the vegetables with orange and lemon juice before roasting and just before the end of the cooking time, I add a little organic orange and lemon peel. It's real magic, people! However, every oven-roasted veggie tray needs some sauce love, so trust me, you need Chimichurri in your life. It is actually an Argentinean steak sauce, but it also goes great with our oven vegetables. You do not need any kitchen appliances for the whole dish – only a pestle and mortar or a hand mixer would be helpful.

Of course, if you experience constant fatigue or exhaustion, it is important to see your physician. The tips provided here do not replace a medical examination.
With that I leave you to it. Enjoy the recipe!
xx
Lynn
Next-level oven roasted veggies with chimichurri
Ingredients
For the chimichurri:
about 30 g of fresh parsley (I cut off the thickest stems)
10 g of fresh oregano
about 10 g of coriander (optional, but I love it)
1 clove of garlic
3 spring onions
1 ½ tablespoons apple cider vinegar
100 ml of extra-virgin olive oil
½ tsp chilli flakes, less if you prefer a milder taste
the juice ½ to 1 lemon (start with ½, then taste it)
½ tsp of salt
For the oven vegetables:
1 cauliflower with the leaves on
1 broccoli
2 fennel
6 red onions
2 handfuls of kale (optional)
3 tablespoons juice and zest of a organic orange
2 tablespoons of juice and zest of an organic lemon
2 tbsp olive or coconut oil
1 teaspoon cumin
1 teaspoon paprika powder
Salt, pepper and chili flakes to taste
In addition:
2 tablespoons of pumpkin seeds
4 tablespoons of cashew nuts
1 can of lentils or 240 g of self-cooked lentils
Instructions
Wash the cauliflower, broccoli and fennel well. Separate the leaves from the cauliflower and set aside. Remove the leaves from the kale stem and tear it into bite-sized pieces. Cut the vegetables into bite-sized pieces and marinate the vegetables and cauliflower leaves with the oil, orange and lemon juice, spices and salt, pepper and chilli. Add more oil or spices if needed. Remove the cauliflower leaves from the marinade and set aside.
Distribute the remaining vegetables on two baking trays and roast at 180 ° C circulating air for about 20 minutes. Marinate the kale in the used bowl and set it aside with the cauliflower leaves.
In the meantime, prepare the chimichurri. Chop the herbs very finely. Cut the spring onions into fine rings. Crush the herbs in a mortar with a little oil until a fine paste form. Add garlic, spring onions and chilli flakes and mix it all. Alternatively, use a blender or a food processor to puree it. But it is also possible without expensive equipment.
Add the remaining oil, apple cider vinegar, lemon juice and salt and stir well. Season with lemon juice and salt and set aside.
Now add the cauliflower leaves, kale, lentils, cashews and pumpkin seeds to the oven vegetables and roast for another 10 minutes until the cauliflower leaves have become heavenly crispy. Distribute the orange and lemon peel over the vegetables shortly before the end of cooking and bake for about 3 minutes.
Serve the vegetables with the chimichurri sauce immediately.
 Enjoy!