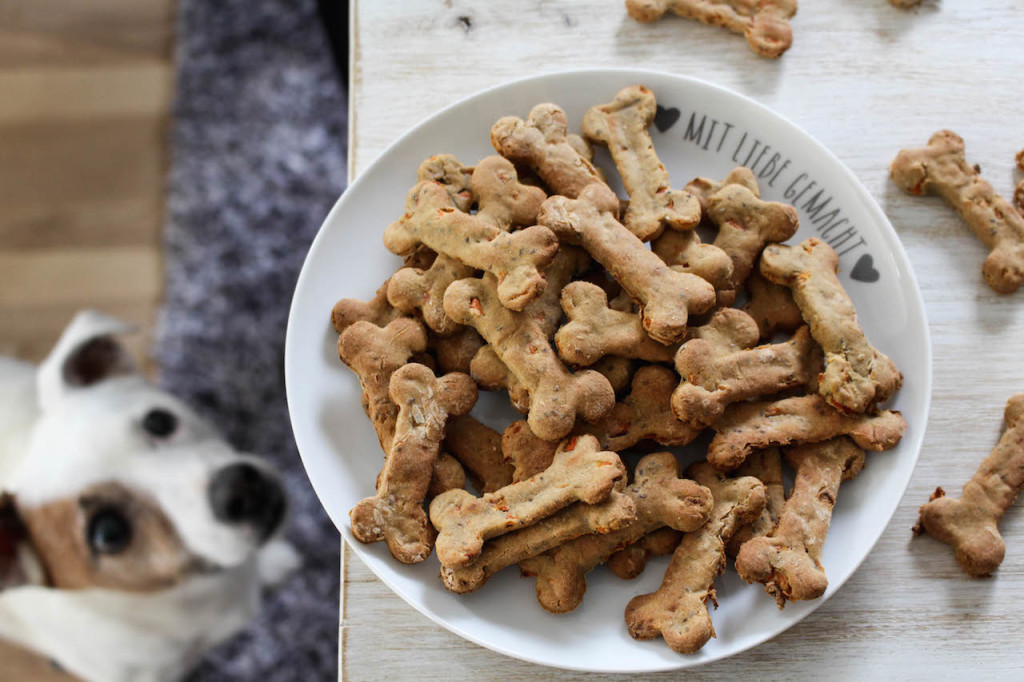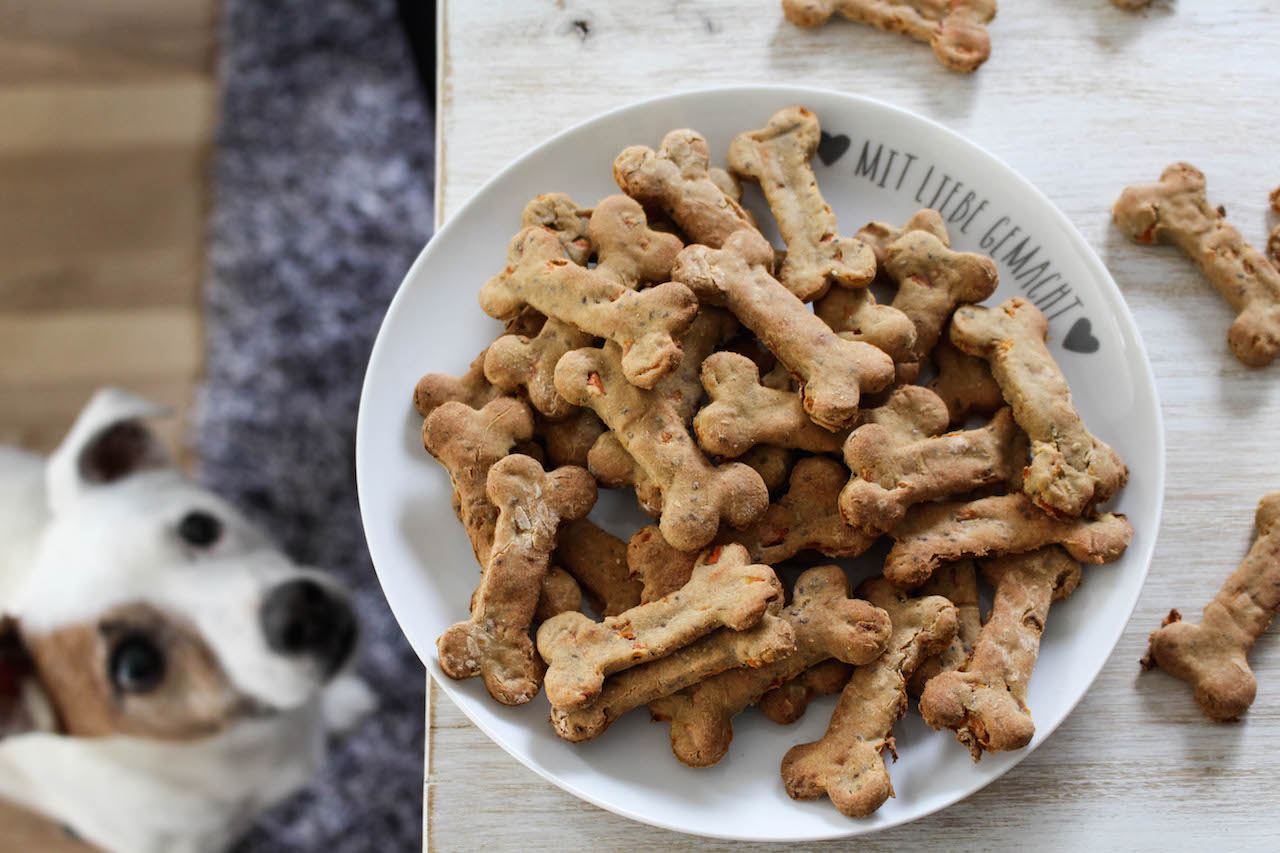 Ok, so I understand that baking healthy dog treats might be a bit too ambitious, and many of you will probably think that I'm mad, but baking these was just so much fun, that I just had to share this with you. Let me start by saying that there is absolutely no reason to feed your pets plant based treats, because they are obviously carnivores. I am not saying that we should turn our pets into plant eaters, which is completely crazy of course, but I just didn't want to bake meat cookies for Balu, so I made a plant based recipe. We feed him high quality dog food, and he has all the nutrients he needs, but lately he's come to love steamed carrots, and he's always had a thing for bananas. So I did some research, and found out that you can make delicious dog treats with these two ingredients.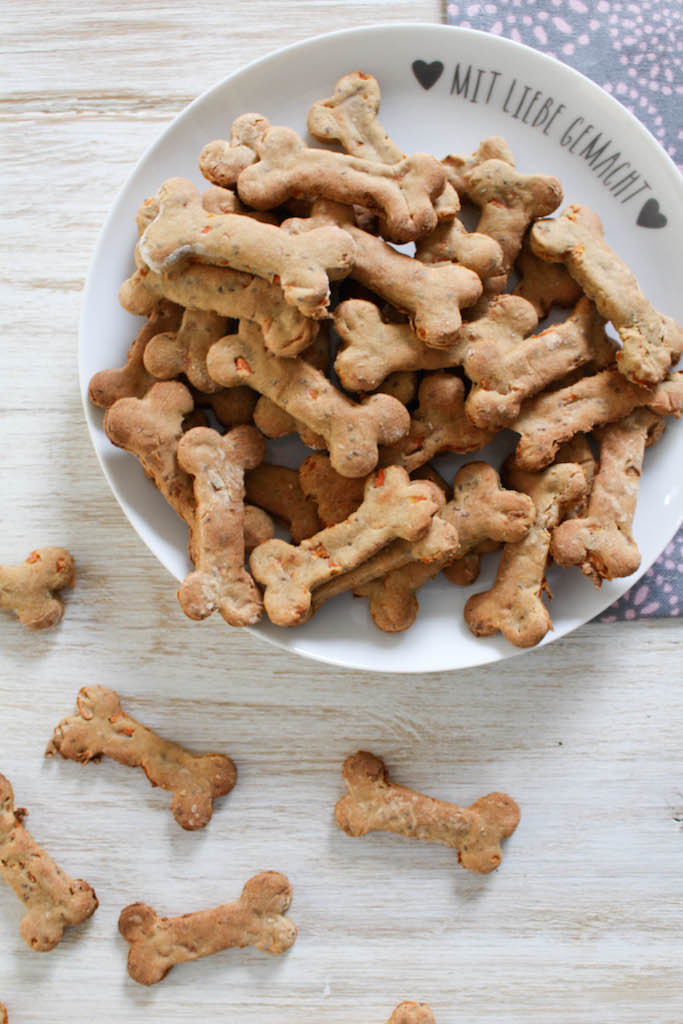 Of course dogs do not need carbohydrates in their diet due to their mainly carnivorous needs, but Balu actually loves his carb-based little treats, so I think it's o.k. to feed him some from time to time. Instead of white flour I used buckwheat flour, because some dogs are sensitive to wheat, and buckwheat is a great source of protein. The other ingredients in this recipe include coconut oil, chia seeds, banana and carrots. Bananas and carrots are just as healthy for dogs as they are for humans. Bananas are a great source of potassium, which strengthens your dog's heart. Carrots contain lots of vitamin A, which is vital for a healthy vision and skin. I used coconut oil in this recipe, too, because coconut oil aids digestion, it can improve their coat, and help prevent infection. Of course dogs should not eat a large amount of coconut oil, but a little bit of it is just as healthy for them as it is for us humans. I used chia eggs in this recipe, mainly because I didn't have eggs in stock, but mostly because chia seeds are also extremely beneficial for your dog's health. They help strengthen their immune system and have amazing anti-inflammatory properties. If you don't feel comfortable with using chia seeds for your dog, then just use one egg instead.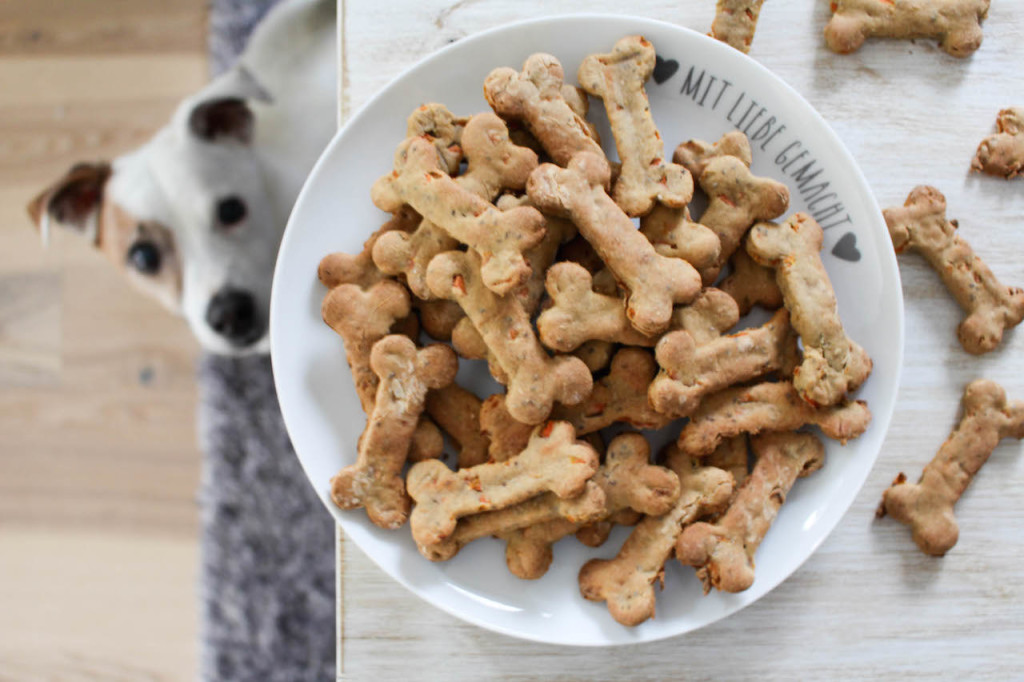 I also shot a YouTube video for these healthy dog treats last week, so you can even see Balu and I in action.
Healthy Dog Treats with Bananas and Carrots
Ingredients
2 carrots
1 banana
1 tablespoon of chia seeds + 3 tablespoons of cold water (or 1 egg)
2 tablespoons of extra virgin coconut oil
1½ cups (200g) of of buckwheat flour
Instructions
Wash and grate the carrots. Combine the chia seeds and water in a small bowl and set aside for 10 minutes to thicken.
Mash the bananas with a fork and add to a food processor or mixing bowl. Add the chia mix, coconut oil, grated carrots and buckwheat flour. Stir well until a dough forms. If the dough is too sticky, add a little bit more of the buckwheat flour.
Pre-heat the oven to 180°C (360°F).
Roll out the dough between two sheets of baking paper and cut out the dog treats with a cookie cutter (I used a bone shaped one :)).
Transfer the cut-out cookies to a baking tray that you aligned with baking paper.
Bake the dog treats for about 20 - 25 minutes until golden brown and crisp.
Let them cool completely before serving them to your dog.
Stored in an air tight container, they should last for about a month.
Did you make these healthy dog treats for your pet? Don't forget to tag me on Instagram @heavenlynnhealthy #heavenlynnhealthy. I love seeing your creations!
I hope your dogs will love them just as much as Balu did!