Starbuck's Pumpkin Spice Latte has been the company's most famous seasonal drink for many years now. I mean, who doesn't like to order a tall (or grande) skinny pumpkin spice latte that comes in those pretty fall-ishly designed disposable cups? I've been quite obsessed with it especially during my time in the U.S., it really used to be my favorite fall drink. Then I read the famous article about what's actually hidden inside Starbuck's pumpkin spice latte, and unfortunately I didn't feel like having one ever since. I don't want to be a spoiler or tell anyone what to drink or not to drink, but I think there's a healthier and definitely cheaper way to get your daily dose of PSL this fall. It's so easy to make your own pumpkin spice syrup, too, so you won't want to drink anything else this season, I promise. Every sip of this drink tastes like fall, and is absolutely getting you into a fall mood. As I just started school again, I've been taking it with me to class and let me tell you – even dry business theorie become endurable with a homemade healthy pumpkin spice latte at hand.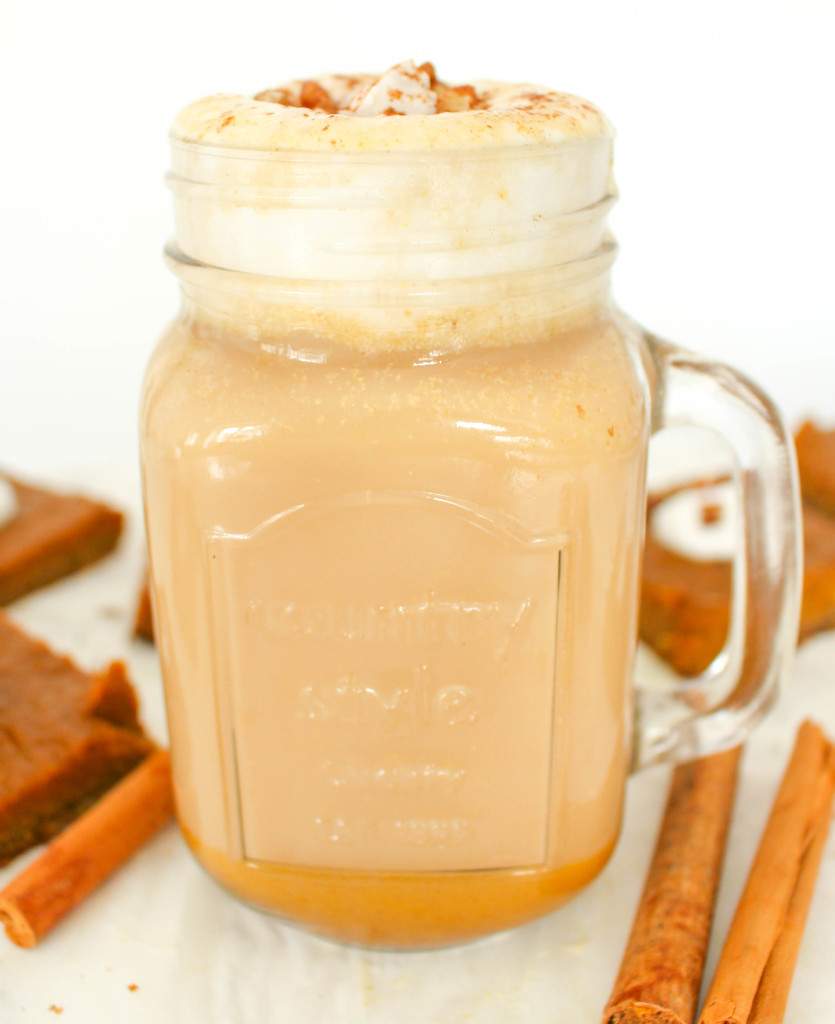 INGREDIENTS:
Serves 1:
For the pumpkin spice:
– 1 tbsp cinnamon
– 1 tsp ground nutmeg
– 1 tsp ground ginger
– 1/2 tsp ground cloves
For the pumpkin spice latte:
– 1 tsp agave or maple syrup
– 1 tbsp homemade pumpkin purée
– 1 cup (200ml) almond milk
– 1 shot of espresso or 1/2 cup of brewed coffee
METHOD:
To make the pumpkin spice, simply mix all the spices in a small bowl.
Mix the agave or maple syrup with one teaspoon of the pumpkin spice and whisk it well until the spices have roughly dissolved.
Heat the milk in a small pot on the stove or steam it. Add the espresso to the milk, together with the tablespoon of homemade pumpkin purée. Finally mix in the agave pumpkin spice syrup and again, mix well.
Serve with some coconut whipped cream and sprinkle some cinnamon on top.
You may have to stir it frequently while drinking the latte, because the syrup tends to stick to the bottom of the glass.
Enjoy!