A Spiced Holiday Buckwheat Cake by Bianca from Kirschbiene Kocht as my Christmas blog tipp.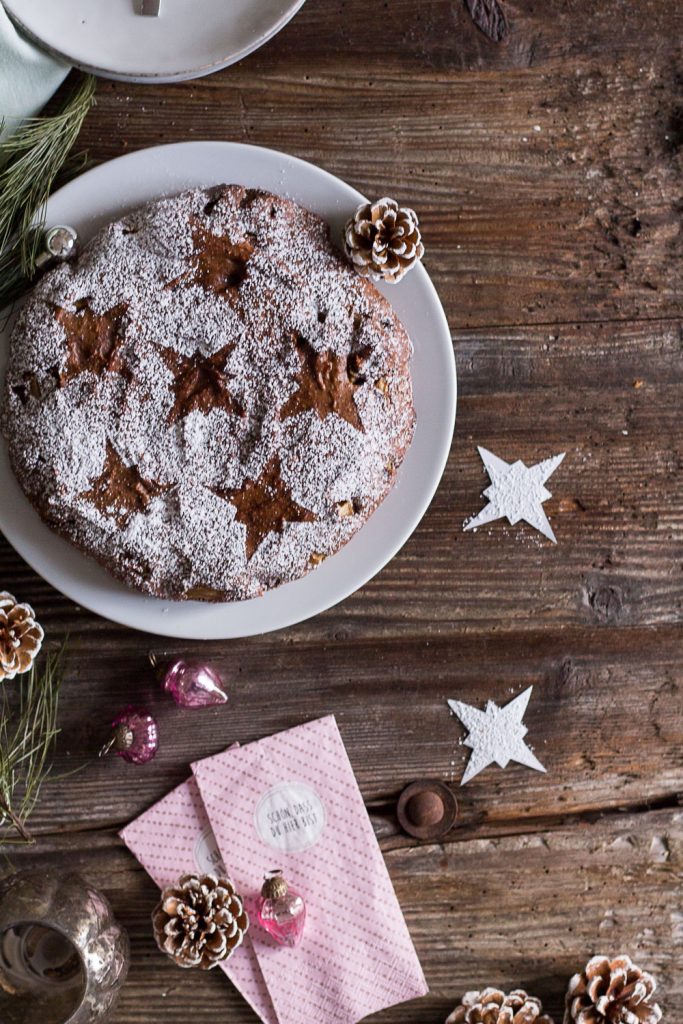 It's only two days until Christmas, and I wanted to end this year by giving back some love. That's why I've not only got a delicious recipe for you today, but also a heavenly blog tipp. The other day I really needed a quick and delicious cake recipe for my best friend's birthday. I did not feel like being creative that day so I remembered this chocolate buckwheat cake that I saw over at Bianca's from the blog Kirschbiene Kocht. I only made a few modifications to the recipe and it turned out absolutely terrific. Not only does it taste incredibly Christmassy, it also makes your whole kitchen smell like it, too.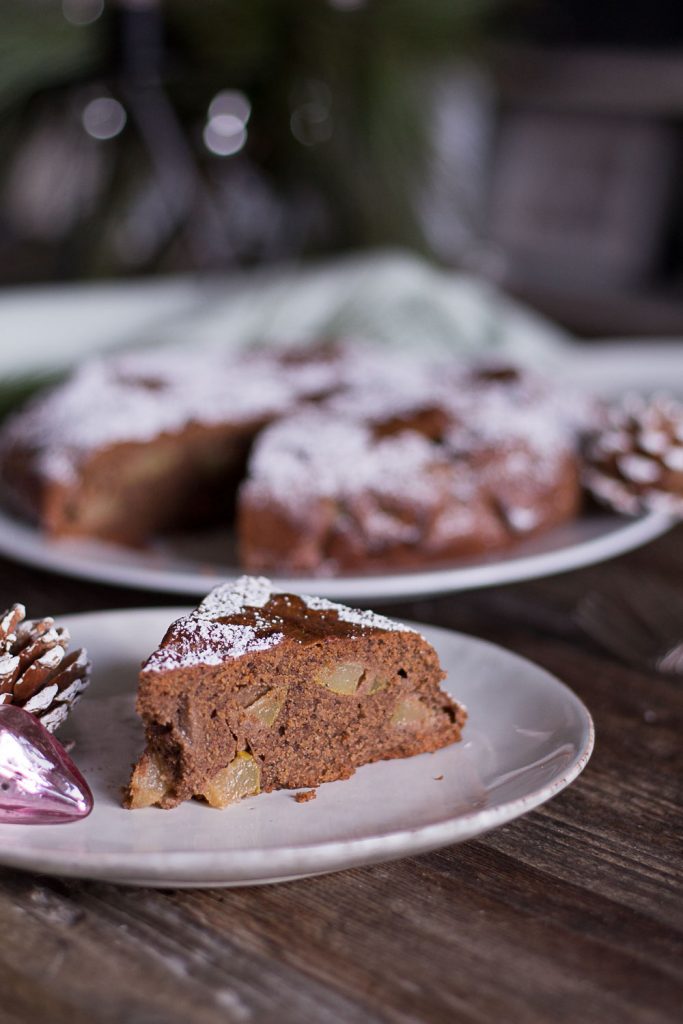 Bianca was so kind to allow me to post her recipe as part of my Christmas blog tipp, and I am really excited to share her blog with you today. I do not read many German food blogs frequently, but Bianca's blog is one of the few that I visit at least every week. Not only are her recipes absolutely delicious, they also always turn out just the way they are supposed to be, which is not always a given.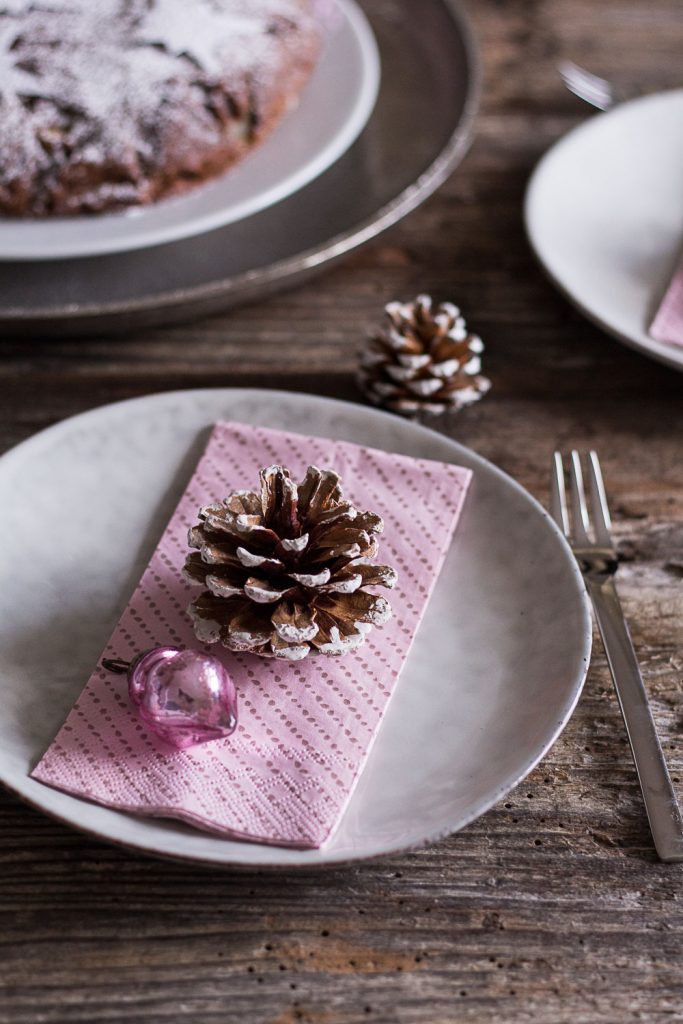 The cake itself is naturally gluten free and plant based and refined sugar free, yet it tastes like the most decadent and unhealthy cake ever. Except that it is not.
Those are definitely the best cakes. Don't you think?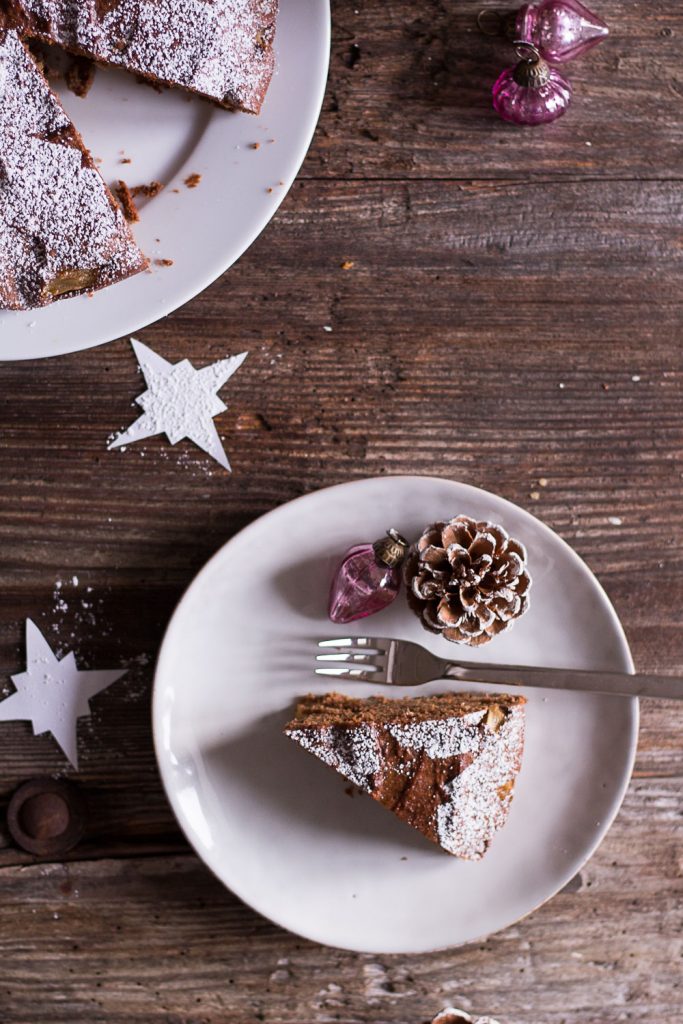 Another reason why I love Bianca's blog is her writing. I love reading the words behind her recipes, because they are so kind, and funny, but also honest and sometimes deep. Bianca's blog is one of the first German food blogs that I ever read and it feels like home to me. I hope that I can one day meet her in person, because we have so many similarities.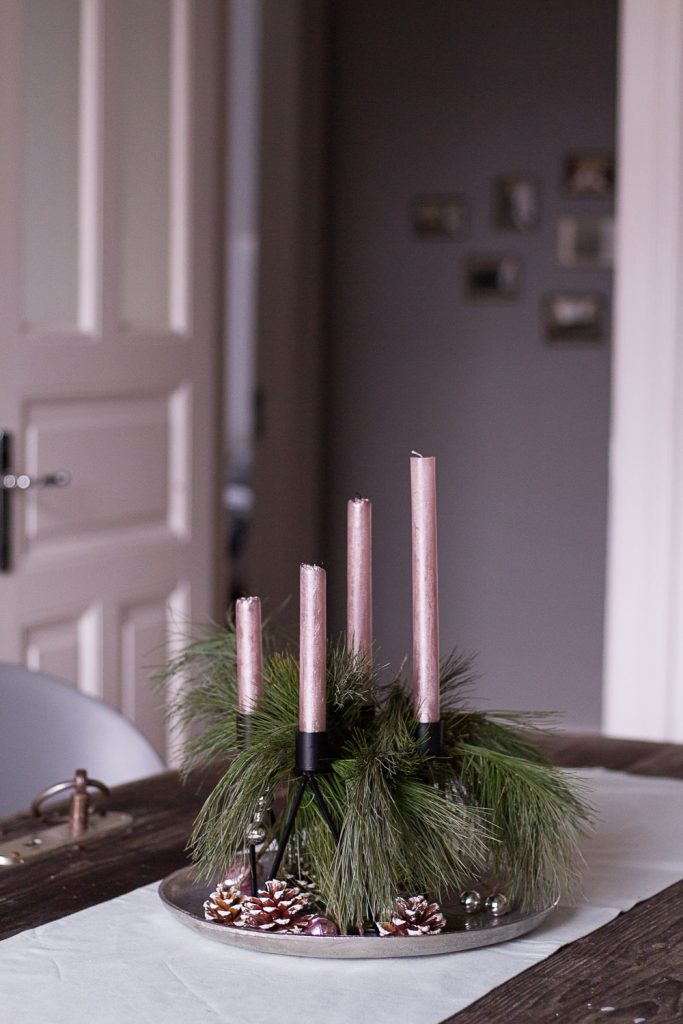 Now on to this cake. The spiced holiday buckwheat cake is a mix of protein-rich buckwheat flour, ground almonds and lots of warming holiday spices. It is naturally sweetened with banana and maple syrup and the highlight is the pear that makes it super moist. I don't think that you will find anyone who doesn't like this cake, so if you still feel like baking for Christmas, this is your recipe.
This will be my lost post before Christmas, and I just wanted to thank you all for your support, all of the kind comments, messages and social media posts. I feel very blessed to have such amazing readers, and I am looking forward to an exciting year 2017.
The original recipe is by Bianca from Kirschbiene Kocht, and I simply modified it slightly. Be sure to stop by Bianca's blog if you speak German. If not, you can also enjoy her beautiful photos. 

Spiced Holiday Buckwheat Cake
Ingredients
200g of buckwheat flour
100g of almonds
1 tablespoon of poppyseeds
4 tablespoons of raw cacao powder
2 teaspoons of cinnamon
½ teaspoon cardamom
½ teaspoon of vanilla powder
½ teaspoon of turmeric
¼ teaspoon nutmeg
¼ teaspoon of ginger
2 teaspoon aluminum-free baking powder
½ teaspoon of locust bean gum
100g of coconut sugar
60ml of maple syrup
155ml of unsweetened almond milk
80ml of rapeseed oil
1 tablespoon of apple cider vinegar
1 ripe, medium-sized banana
1 ripe pear
a pinch of sea salt
some powdered xylit for sprinkling (optional)
Instructions
Pre-heat the oven to 175°C. Ground the almonds in a food processor or high speed blender. Align a small round baking dish (16cm diameter) with baking paper.
Combine all dry ingredients in a large bowl.
Pour the almond milk, apple cider vinegar and maple syrup in a separate bowl and let sit for 10 minutes. Mash a banana with a fork. Add it to the almond milk mix and whisk until a smooth liquid forms.
Pour the wet ingredients over the dry ingredients and whisk well until combined.
Remove the core from the pear, cut it into small pieces and add to the cake batter. Mix well.
Pour the batter into the baking dish and cook for 45 - 50 minutes. Place aluminum foil on top of the cake for the last 10 minutes to prevent the top from burning.
Remove the cake from the oven and let sit for at least 20 minutes.
Sprinkle with some powdered xylit (I cut out some stars to make it look pretty) and enjoy!
Enjoy!
---
DID YOU MAKE THIS RECIPE OR HAVE ANY SUGGESTIONS, QUESTIONS OR COMMENTS?
Feel free to leave a comment below, and don't forget to tag your creations on social media using #heavenlynnhealthy.
I'd love for this blog to be a dialogue.
---