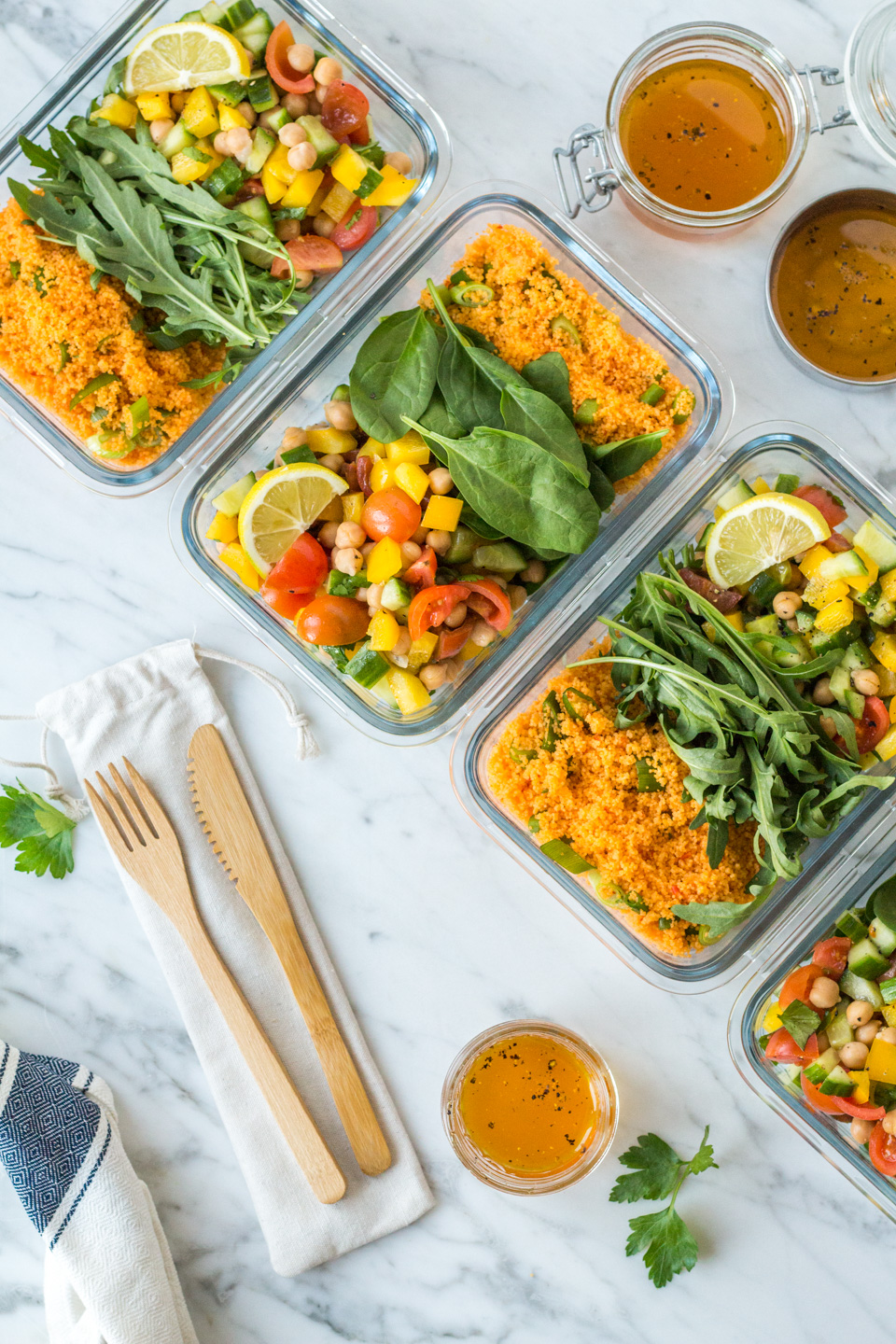 Hello! I know it's cliché but it would not feel right to start this first blogpost of the year without a proper greeting. I hope you've all had lovely, cozy and stress-free Holidays. While I'm generelly not the New Year's resolutions kind of person, I do have one resolution for 2020. It's finally doing things that will make my life and work easier. The things that I have somehow always accepted as the status quo, but that drive me crazy every time.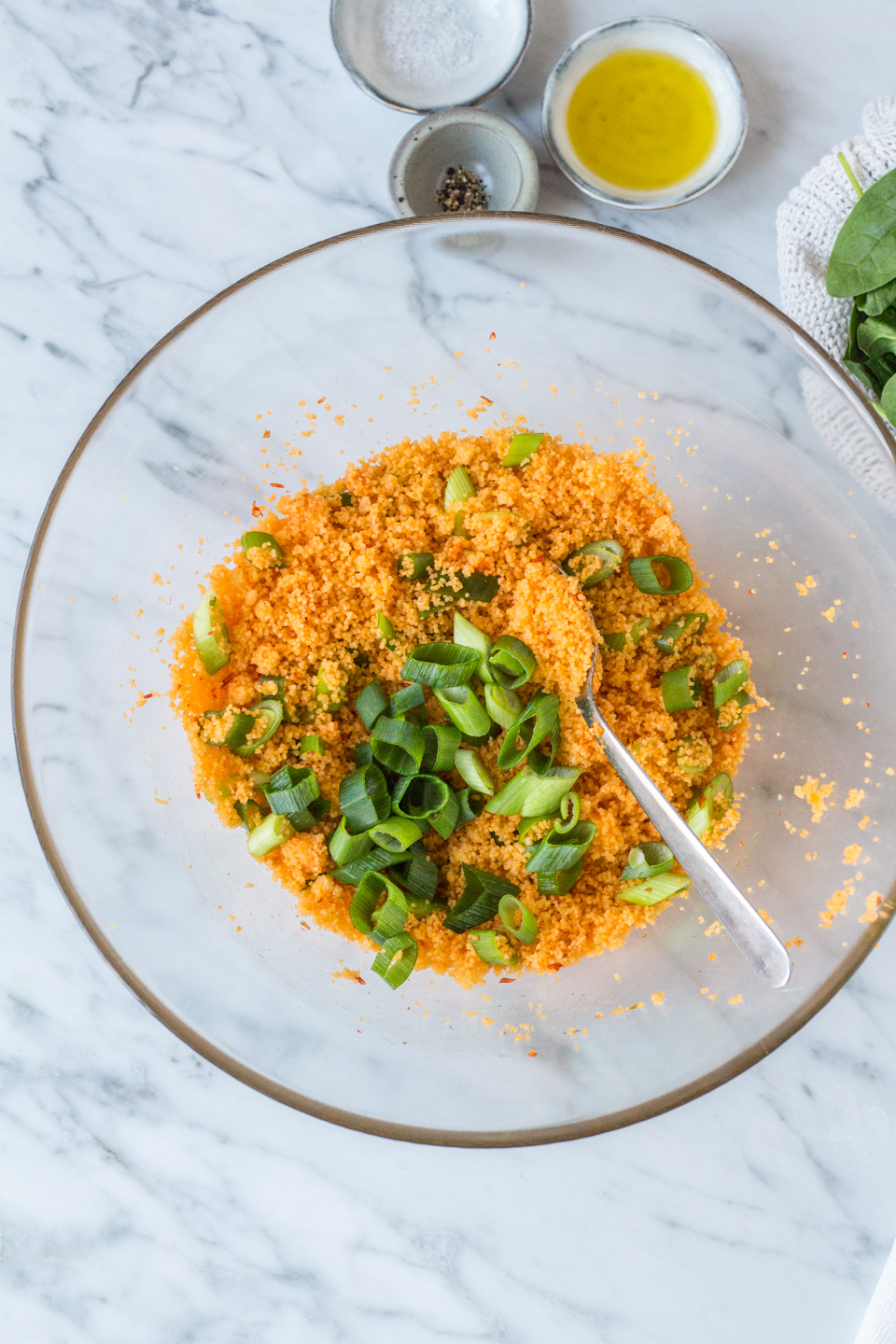 Examples of this include super boring things such as a missing hair pin that I need when I curle my hair occaisionally, the fact that I do not have enough storage space on my computer or that I only own one battery for my camera. Somehow I have managed without all these things in the past, but imagine how much more productive I'd be when I actually fixed some of these "problems". While some fixes will be expensive, some cost as little as 1 Euro. Mostly it's just my own laziness that prevents me from tackling these things, and that's why I have decided not to let laziness define this year. Which brings me to today's recipe.
When it comes to cooking healthy meals it is usually not laziness that prevents us from getting creative in the kitchen. It is decision fatigue and a lack of ideas. If this relates to you, then today's 15-minute meal prep couscous salad is definitely your kind of recipe. All you need to do is invest 15 minutes into your health a week, and you'll have a delicious lunch waiting for you in the fridge four days in a row. Cook once, eat four times! Now if that does not sound promising, I do not know what does.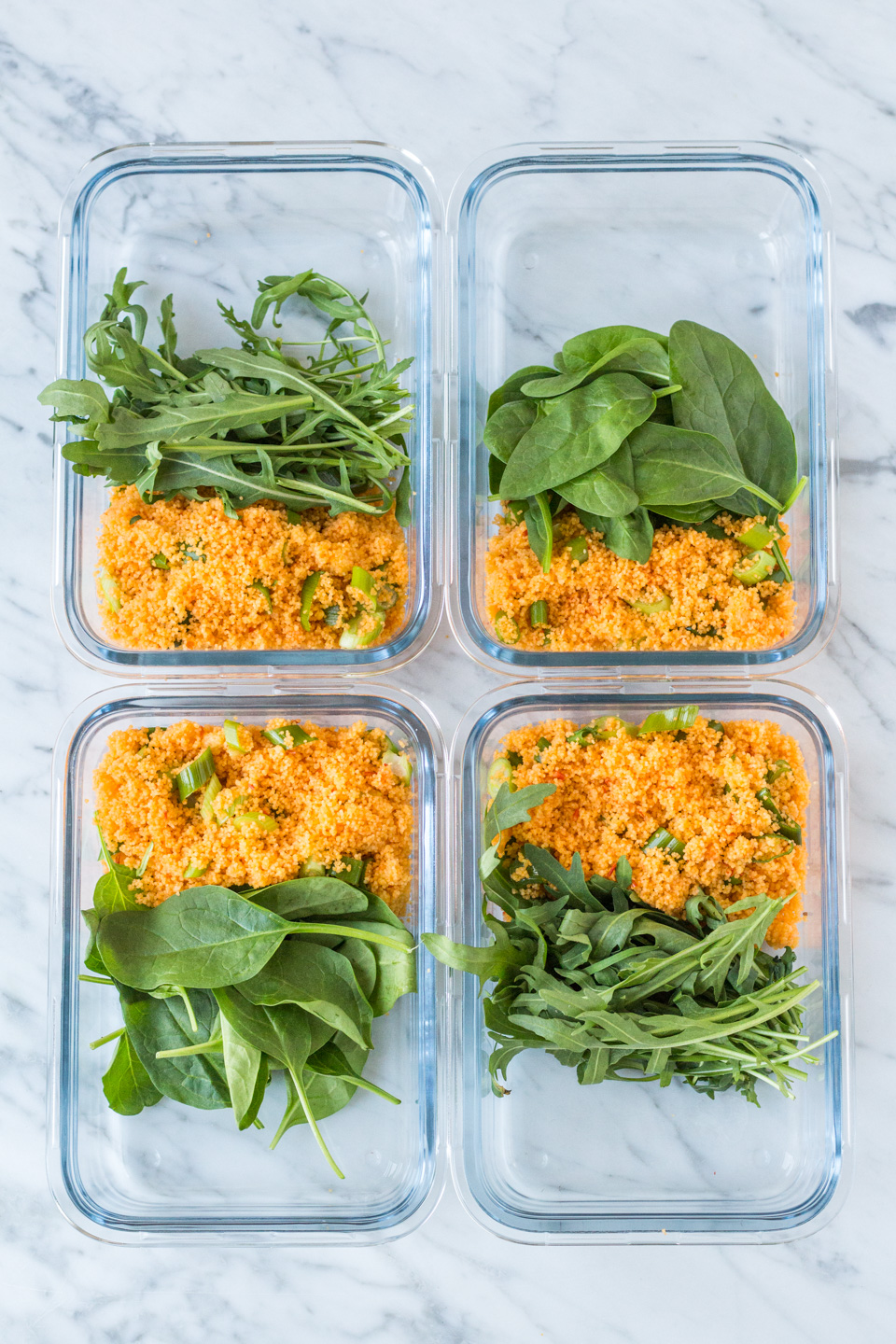 While I've shared quite a few meal prep recipes on the blog already, this one if by far the simplest. It's one recipe that you'll divide equally into four lunch boxes. This might sound boring in the beginning, but meal prepping is mainly about a) great taste and b) simplicity. The more complicated a meal prep recipe is, the less likely we are to actually give it a try.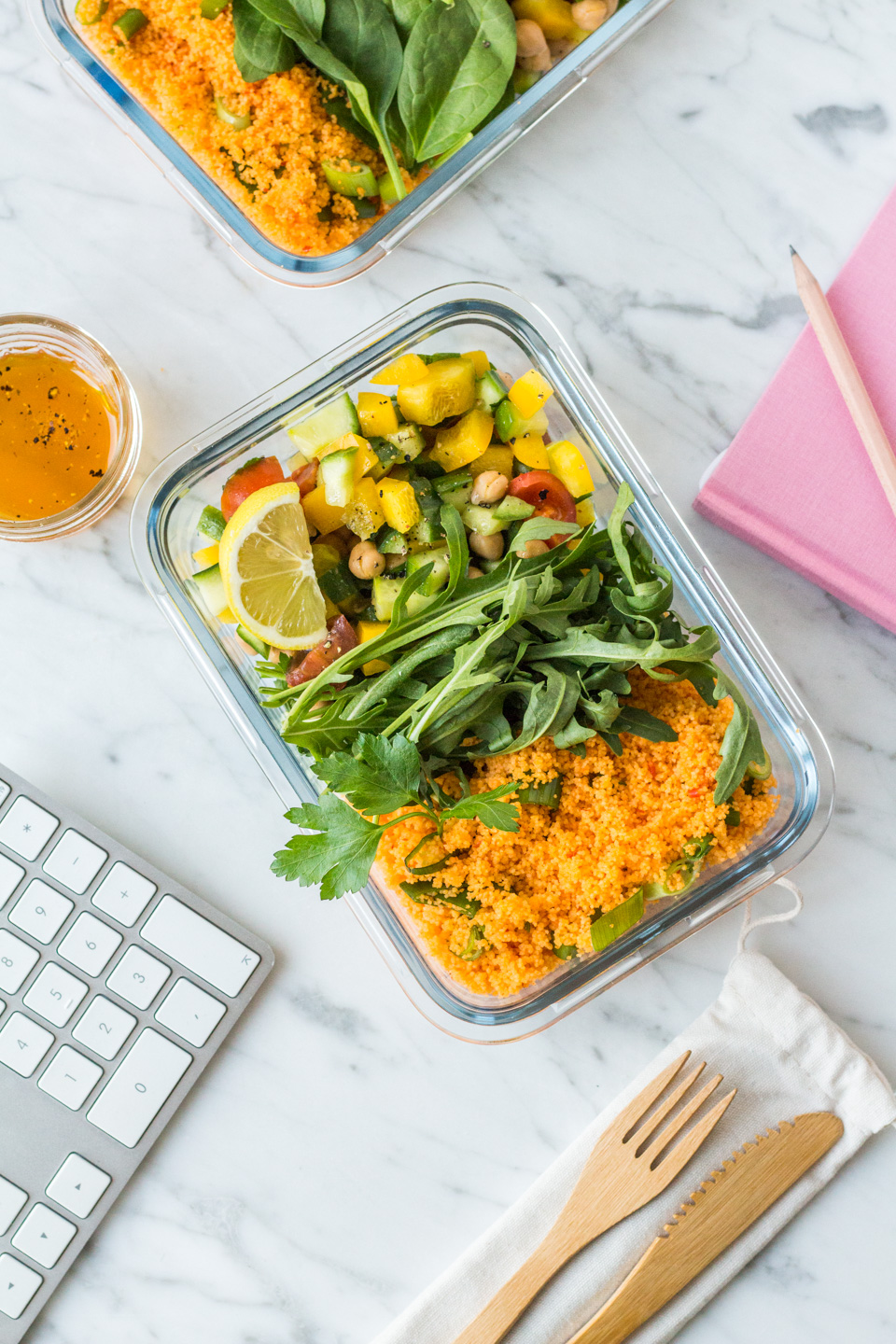 For those more advanced and experienced cooks, I've shared some simple ideas to upgrade this recipe, so you do not have to eat the same thing four days in a row. However, I bet that you'll still be excited to eat it on day four, simply because it is waiting for you in the fridge. This is my understanding of luxury.
A last note on the lunch boxes. I used glass containers from a well-known Swedish furniture store simply because I've had them for ages. You can of course also use old glas jars. It is just very important that you use air-tight containers in order for the salad to stay fresh for up to four days. You do not need fancy tupperware or buy new glass or stainless steel lunch boxes to do meal prep. I do, however, recommend storing the dressing in seperate, small and leak-free glass containers. Use about 3 tablespoons of dressings per salad.

Heavenly for body and soul, because …
… meal prep recipes enable us to eat healthy during busy weekdays. A lack of time is often the number one reason why we fail to eat healthy during the week. That's exactly where this salad comes in. All you need is 15 minutes to prep a healty lunch for four days.
[tasty-recipe id="8004″]