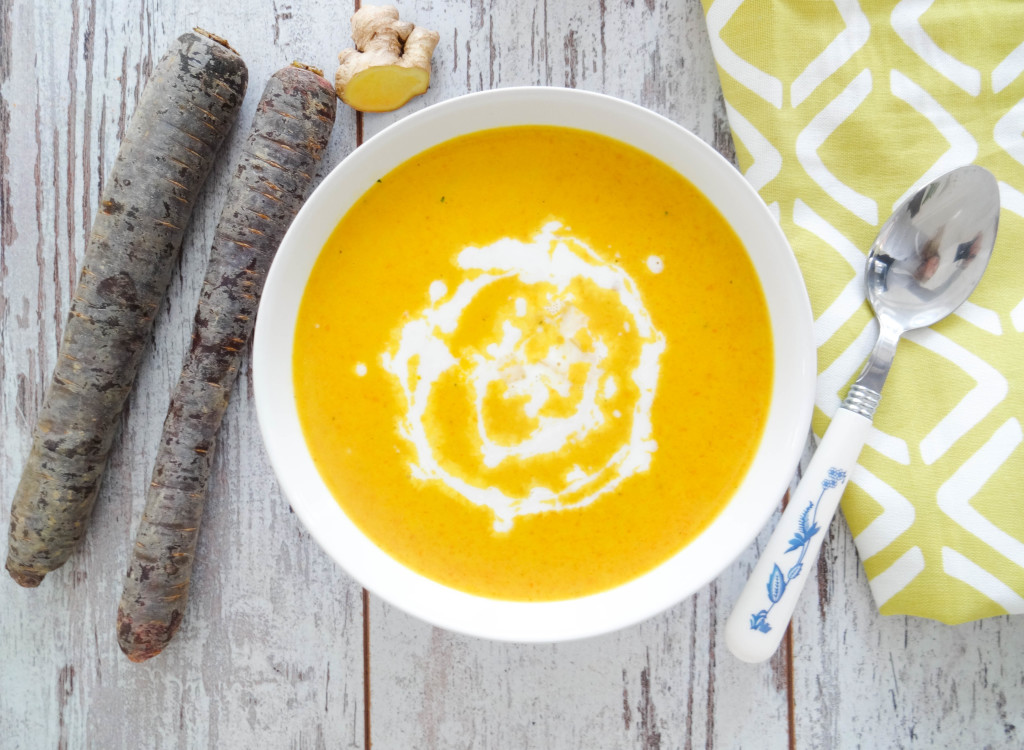 So before I start with this recipe, I want to thank you all for all the kind words and the support that you've shown me in the days following my blog launch. I did not expect anything like that. It is incredible how many of you have messaged me or left such sweet comments. Every one of them has made my week. I hope that you will all stop by frequently and get some kitchen inspiration from the recipes. If you simply want to stop by and just look at the pictures, that's also totally fine.
I also want to take this time to quickly thank my family and closest friends for the support they've shown me these past weeks. It is not a given that your family supports you no matter what you do – especially when you have the crazy idea of starting your own food blog. So, thanks Mom and Dad.
Now on to this new recipe. Carrot soup is probably everyone's favorite during winter time. The combination of carrots and coconut milk is simply amazing, and I actually don't know a single soul who doesn't like carrot soup. The mango gives this dish a special Asian touch though. The exotic fruit gives the soup the special hint of sweetness, and add makes it even more creamy, which I love about it. If you are wondering about the dark carrots in the picture, I picked these rainbow carrots up at the local farmer's market, and I immediately fell in love with their beauty that I simply had to place them in the picture. I did not use them in the recipe because they are a bit pricey, so you do not need to buy them for this dish. I just wanted to show you that they are out there and that they taste amazing as a snack. Ok, now that we've clarified this, let's get to the fun part, the health benefits:
Health benefits in this carrot coconut mango soup:
– fiber (important for heart health, lowers cholesterol levels)
– iron (important for healthy red blood cells that transport oxygen through your body)
– magnesium (important to maintain bone integrity, manages blood pressure and cholesterol levels)
– potassium (lowers cholesterol levels and blood pressure)
– vitamin A (antioxidant powerhouse, anti-aging benefits, maintenance of good eye-sight)
– vitamin B (lowers blood pressure, important for healthy nerves, and energy production)
– vitamin C (good for your immune system, tissue health)
– vitamin E (antioxidant against free radicals, prevents skin ageing
– vitamin K (important for blood clotting and healthy bones)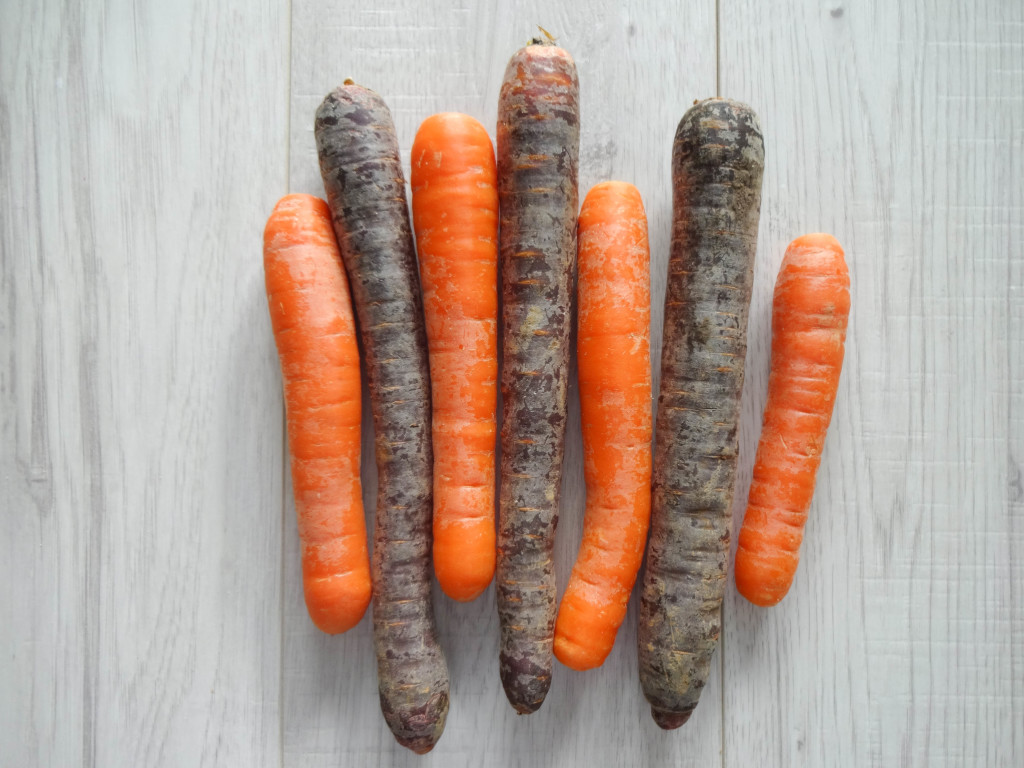 Ingredients:
Serves 4
– 1 onion
– 1 clove garlic
– 1 thumb-sized piece of ginger
– 6 cups (800g) carrots
– 1 mango
– 2 tbsp (20g) extra-virgin olive oil
– 2 cups (500ml) vegetable broth
– 1 can coconut milk
– 2 tsp curry powder
– ½ tsp cinnamon
– 1 tsp coriander (optional)
– 1 tsp cumin (optional)
– 1 tsp salt
– ½ tsp pepper
Start by preparing your ingredients: Peel and dice the onion and garlic. Slice the ginger with the skin on. Peel the carrots and chop them into rough pieces. Remove the skin of the mango and cube its flesh.
In a large saucepan,heat the oil and sauté the onion and garlic for about 1-2 minutes. Add the carrots, ginger and half of the mango cubes, and cook on medium to high heat for 5 minutes. Add the vegetable broth, and let it simmer for about 20 minutes. Once the carrots are nice and soft, remove from heat, add the remaining mango cubes (safe some for decoration) and the coconut milk and blend the soup in a blender until evenly smooth. Pour the soup back into the saucepan and the spices. Add a little bit more of them if desired.
Serve with bread.
Enjoy!