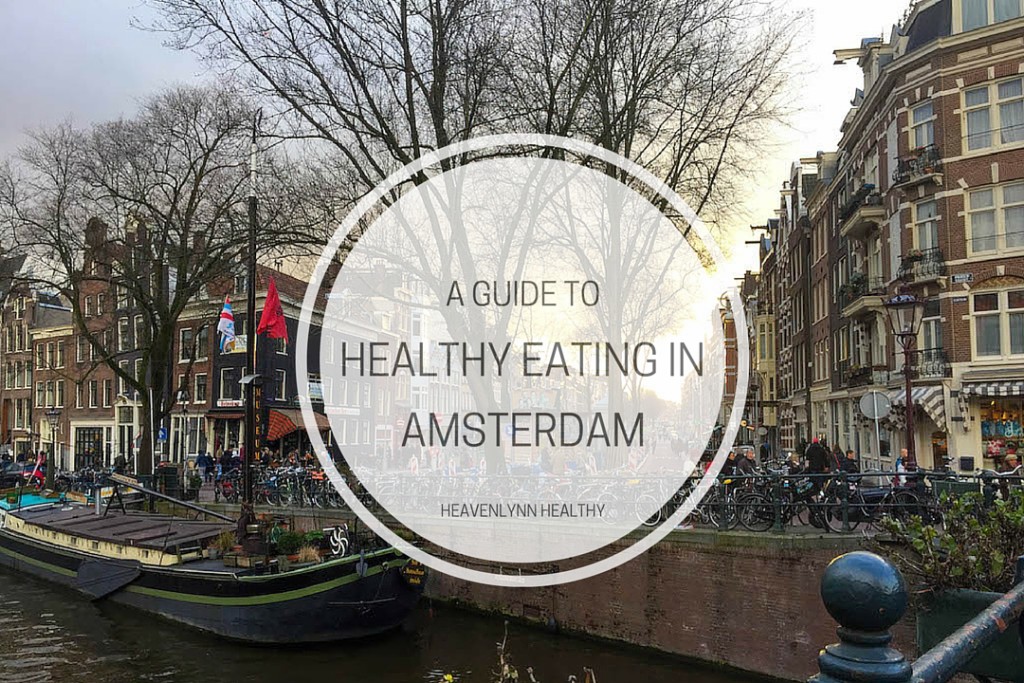 To celebrate my first blog birthday, my boyfriend and I took a trip to Amsterdam a couple of weeks ago. Before I had been to Amsterdam, I thought that Berlin or London were Europe's healthy eating capitals, but I was wrong – Amsterdam is the place to be when you want to eat live a healthy lifestyle. Amsterdam really blew me away with its architecture, its bridges, and friendly people, but it is the city's laid-back, healthy lifestyle that really fascinated me. Thanks to your tips via Instagram, we found the cutest and most beautiful places to eat, which also lead us right into the up and coming districts of Amsterdam. We loved de Pijp, Amsterdam West and Jordan, and thanks to our rental bikes, we were able to see the entire city in just three days. This guide to healthy eating in Amsterdam includes my favorite restaurants, delis, cafés, and concept stores. If you are ever planning a trip to this lovely city, I recommend checking out the blog Your Little Black Book for event updates. We also watched this video 10 Tourist Traps in Amsterdam, which helped us explore Amsterdam like a traveller, and not like a tourist.
PLUK – Lunch, Juices, Smoothies and Healthy Desserts in the 9 Streets
Since we went to PLUK on a Saturday afternoon, it was really crowded, but we had to wait about 15 minutes for an empty table. The short wait was totally worth it, because the sandwiches and juices were truly delicious. While you wait for a table or your food, you can browse through their probs from Broste Copenhagen, House Doctor, etc.
Pluk – Reestraat 19 in the 9 Streets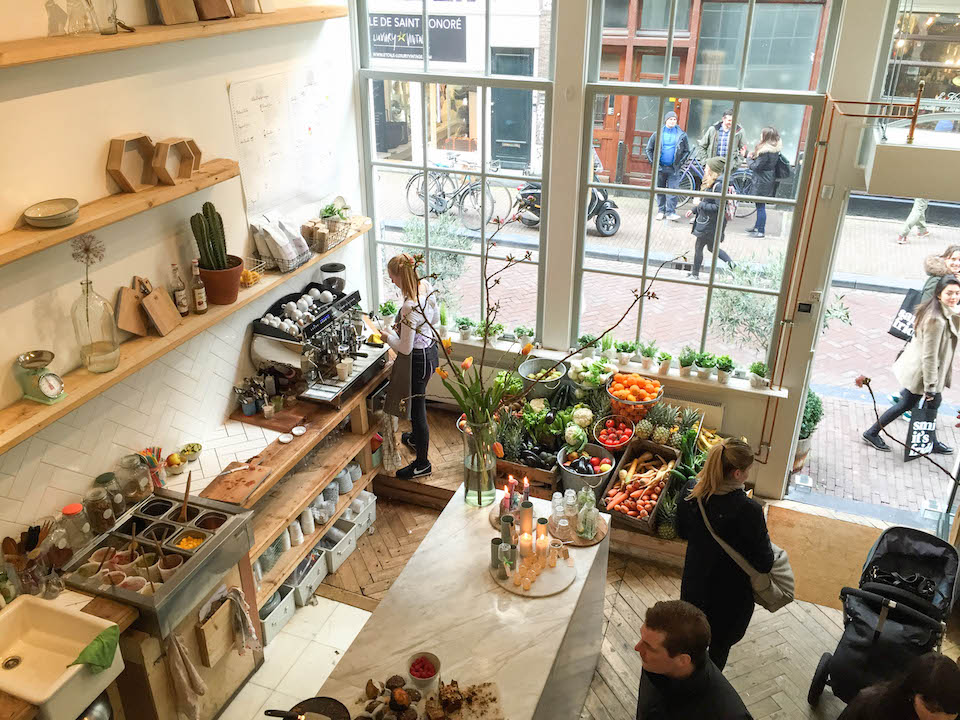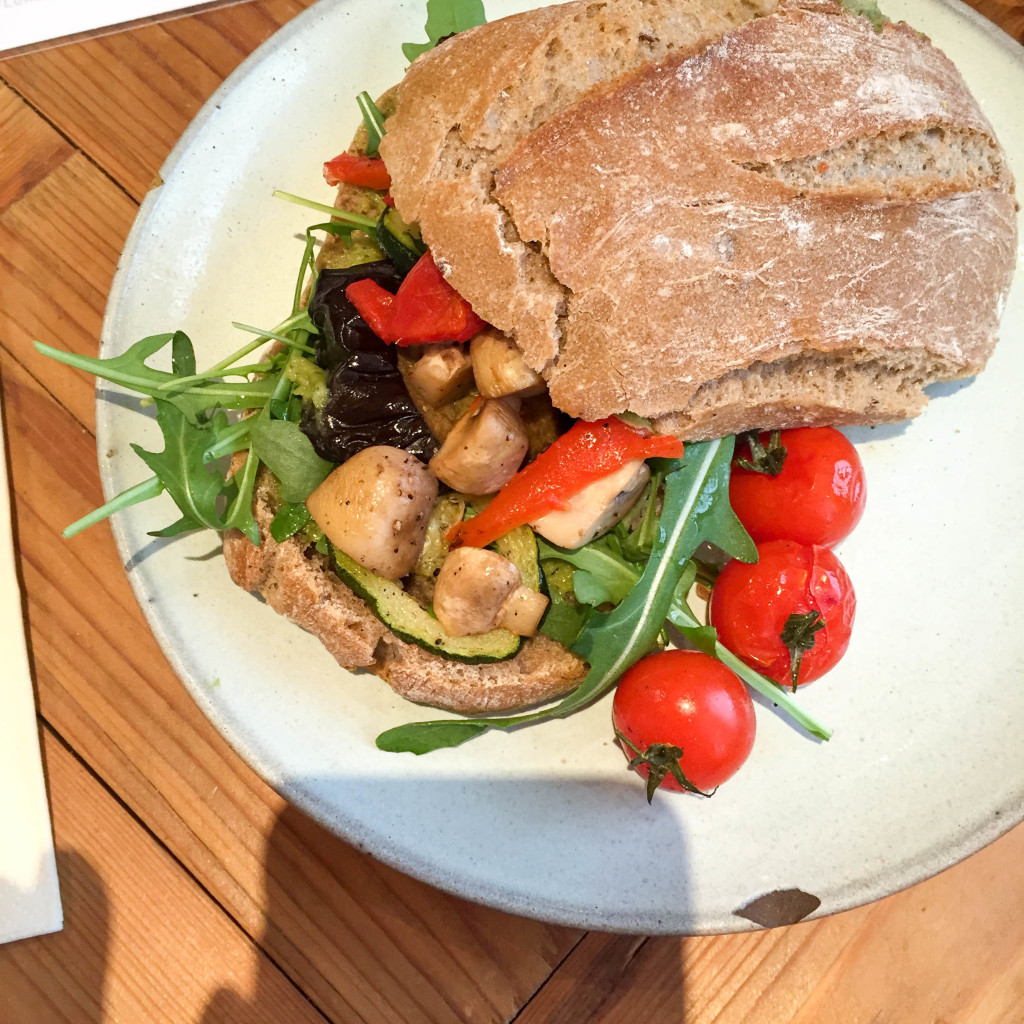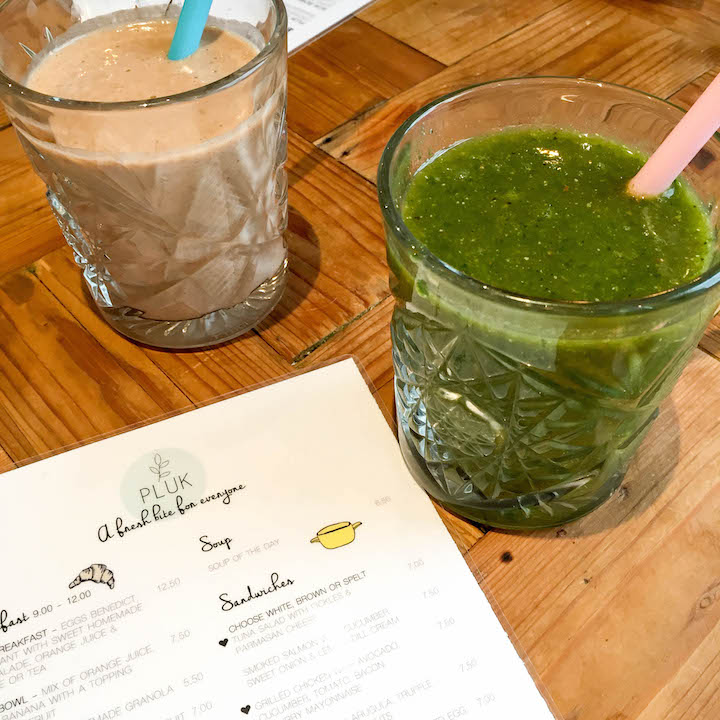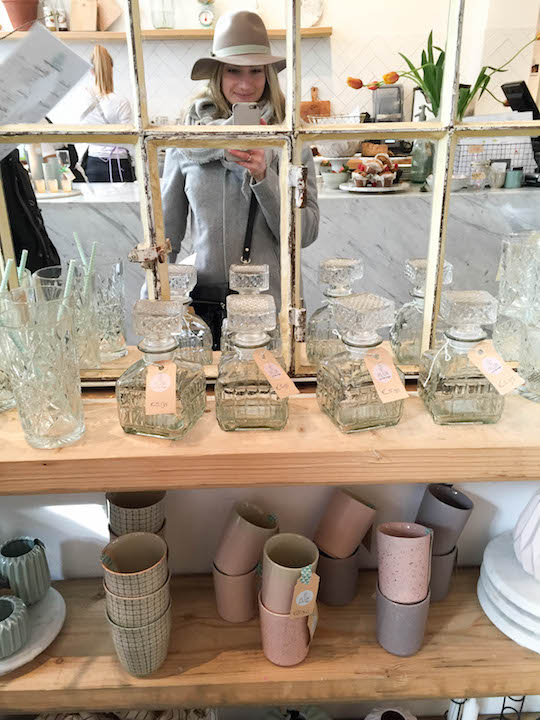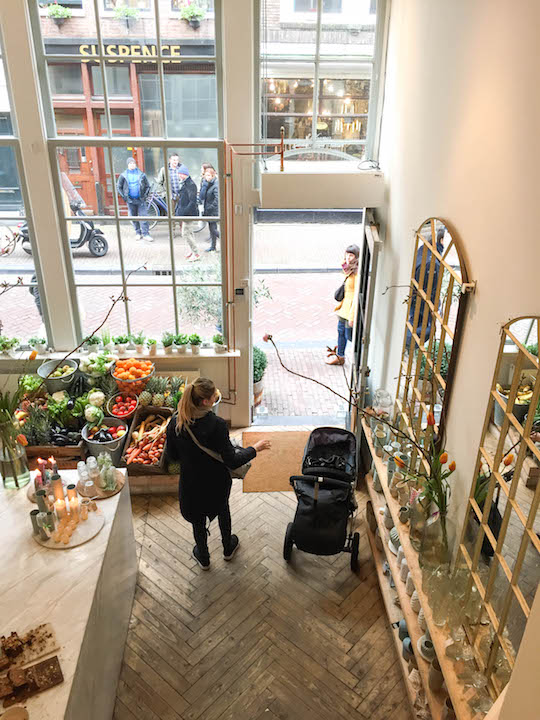 SLA – The Salad Bar in de Pijp
Just like PLUK, SLA is a Deli for lunch and early dinners serving salads, smoothies and juices. You can either create your own or chose a salad from the menu. I can definitely recommend the Moroccan Falafel or Chicken Gado Salad for your non-vegetarian or non-vegan travel companions. My boyfriend really loved SLA, which is why we went there twice.
SLA – Ceintuurbaan 149 in De Pijp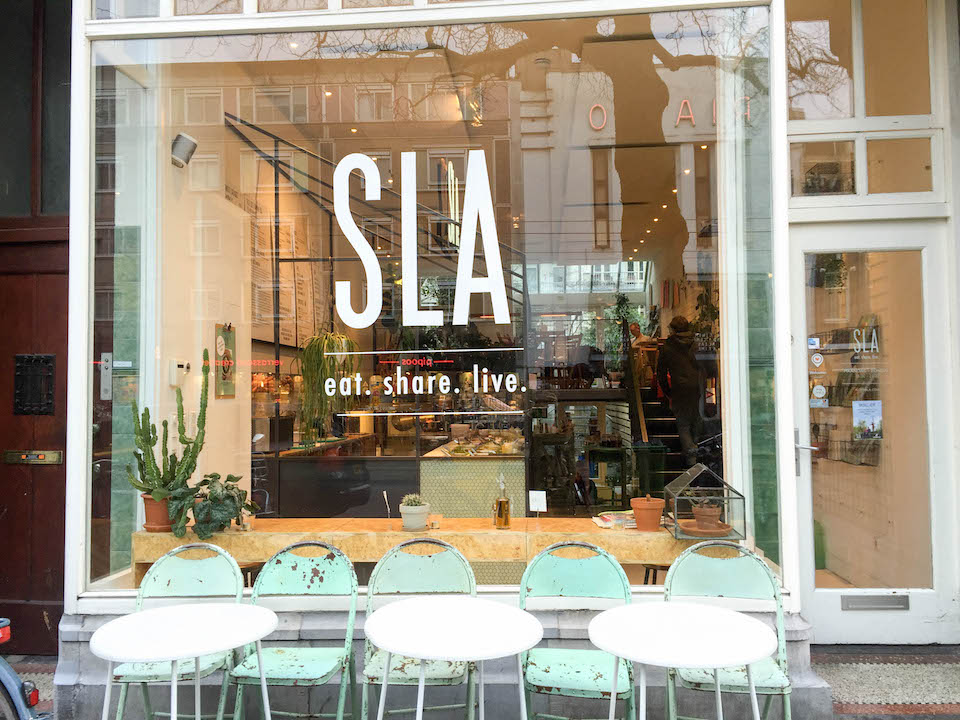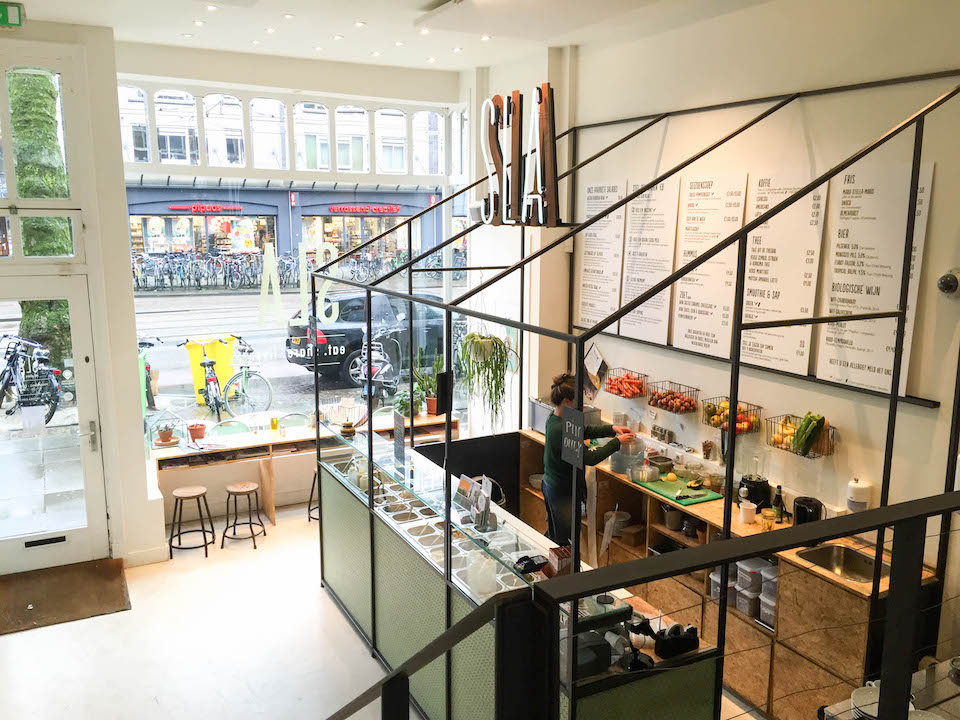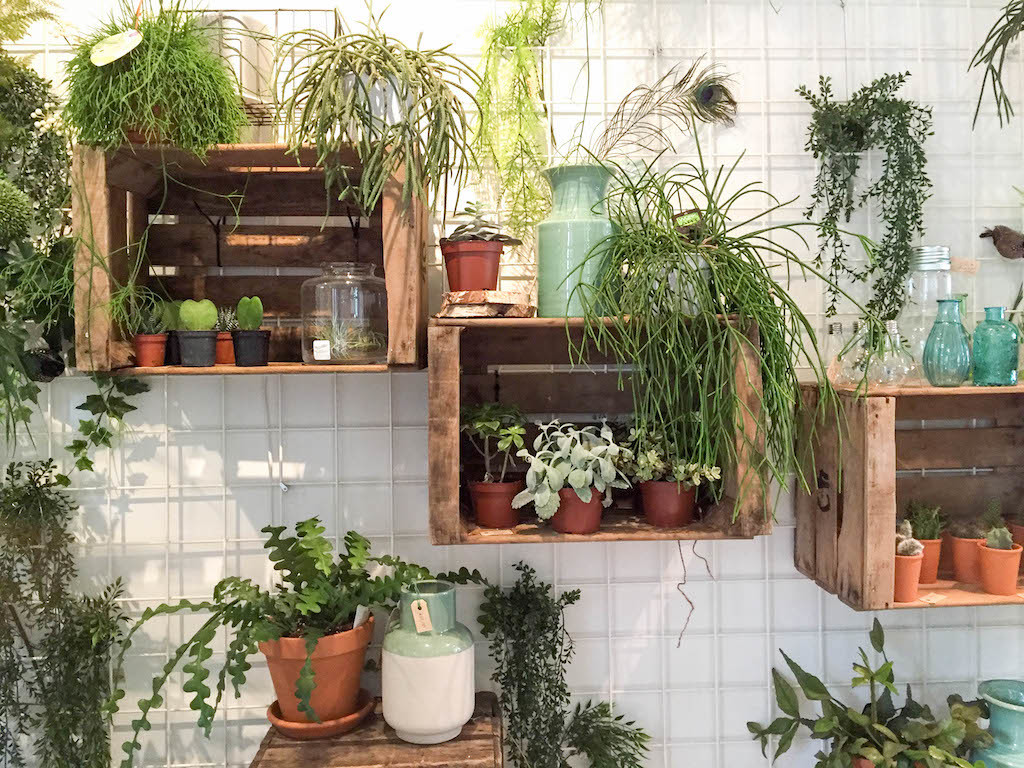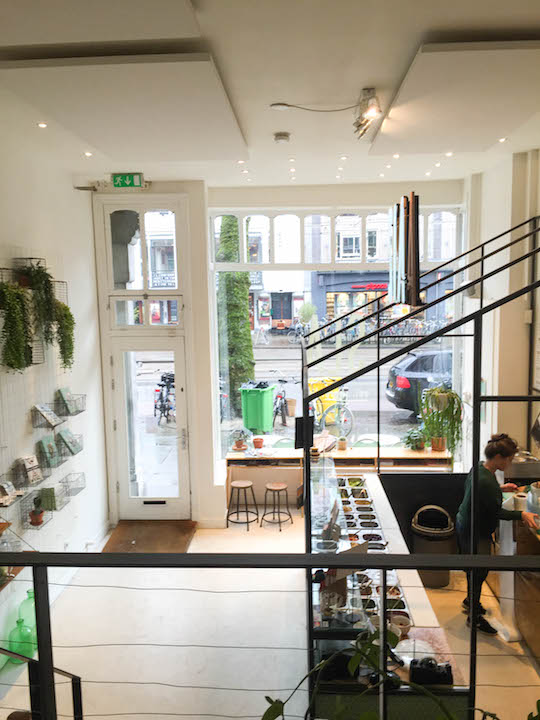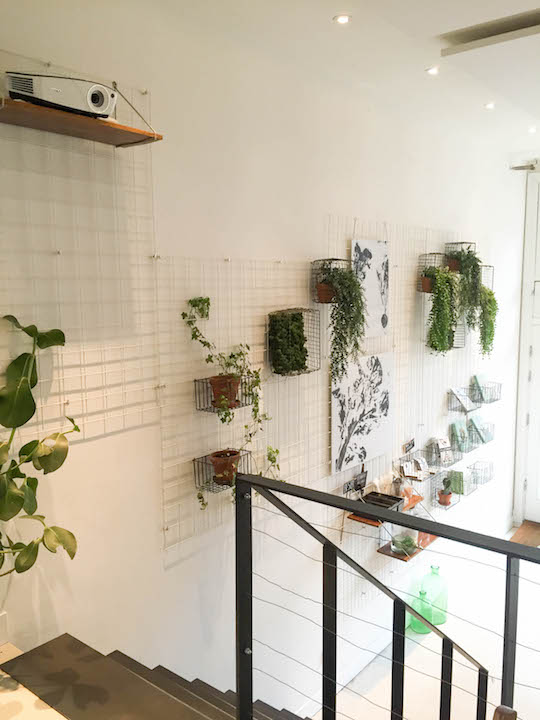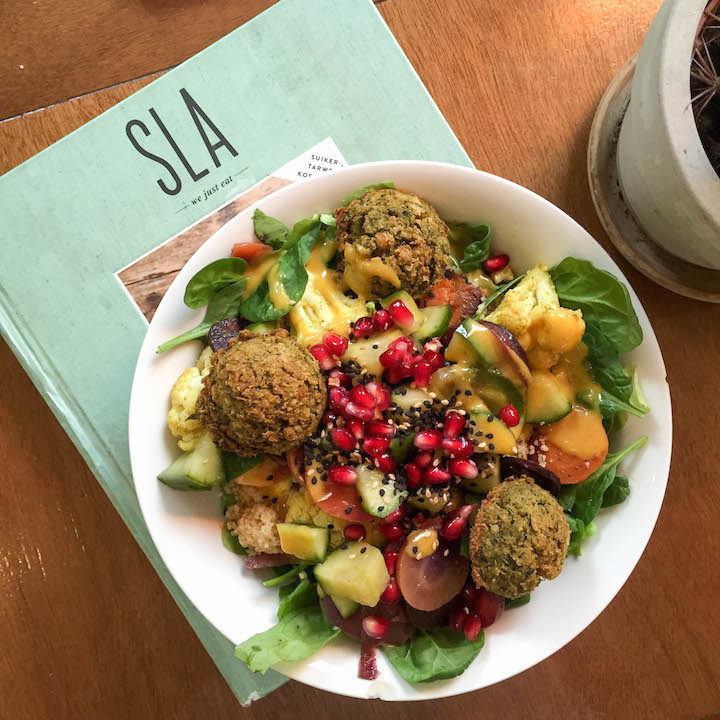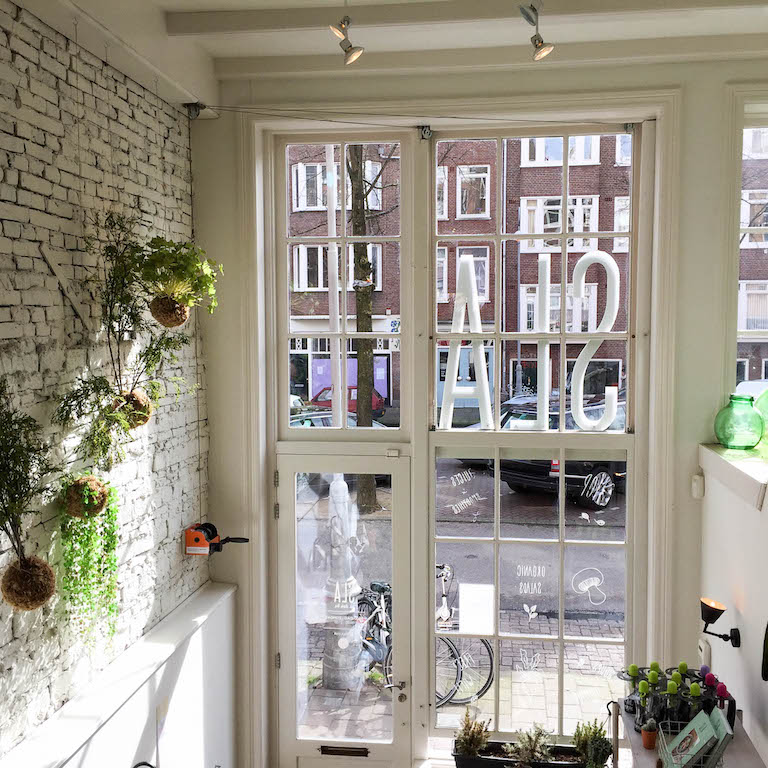 Salad & The City – The Salad Bar in Amsterdam-West
Salad and the City ist yet another salad bar and takeaway with delicious salad creations, hummus and soups. We created our own, and my boyfriend once again proofed that he has actually better taste than me (his salad is the one with beetroot and avocado obviously).
Salad & The City – Bilderdijkstraat 164 in Amsterdam-West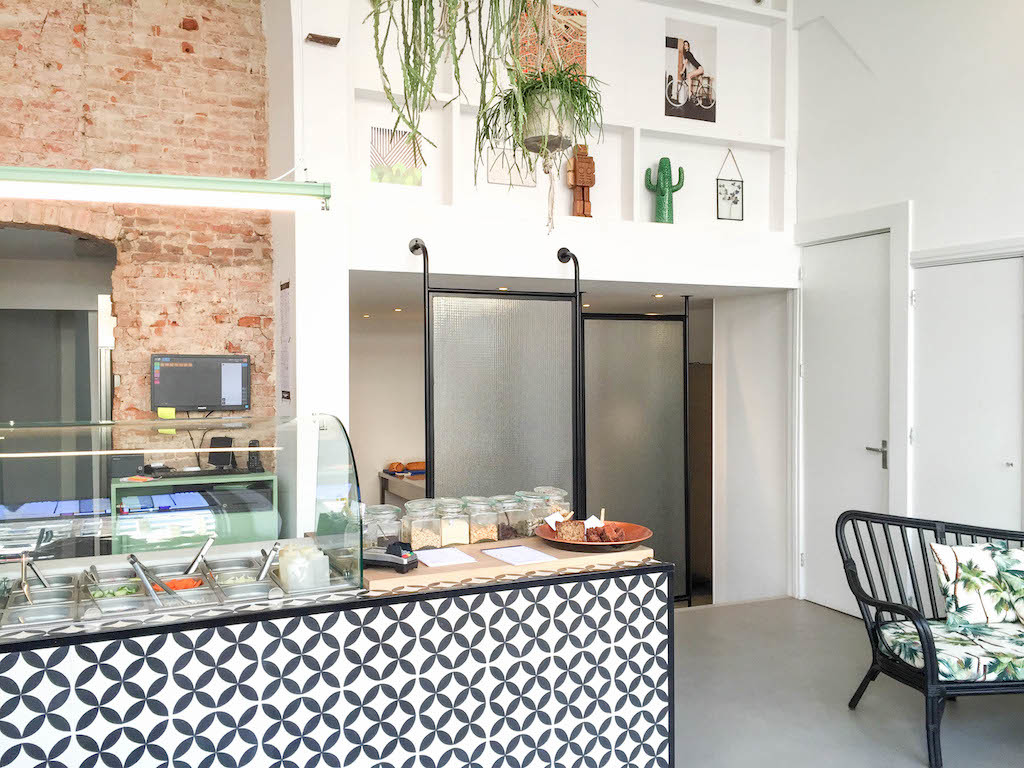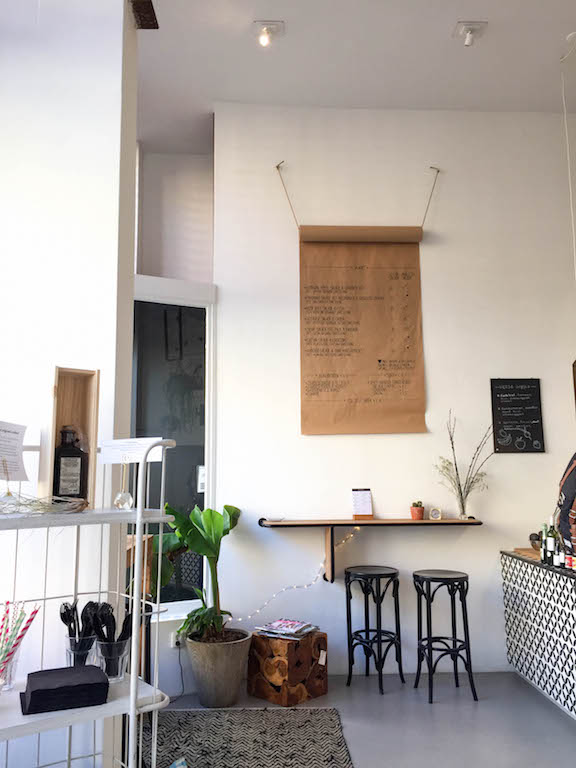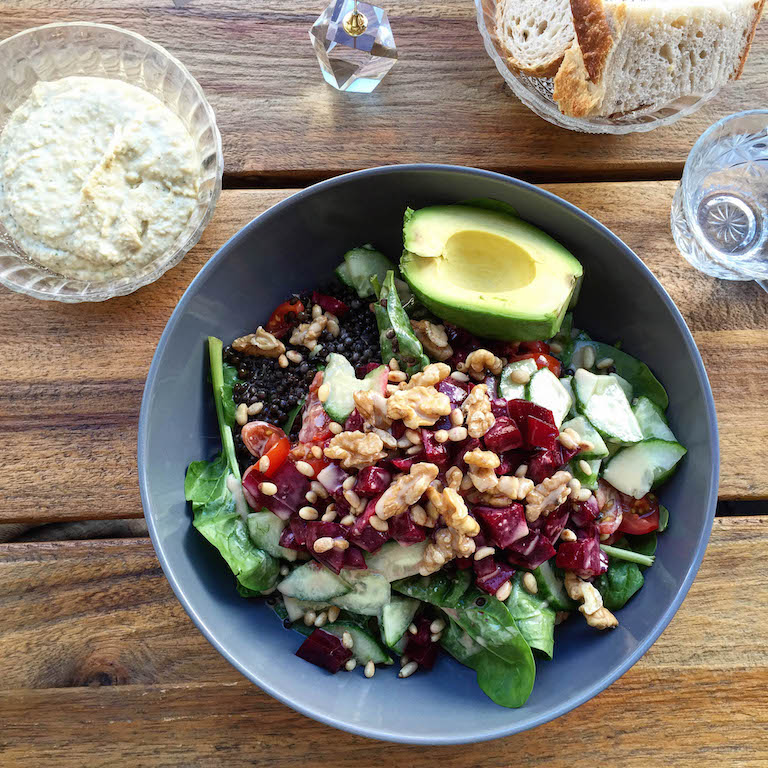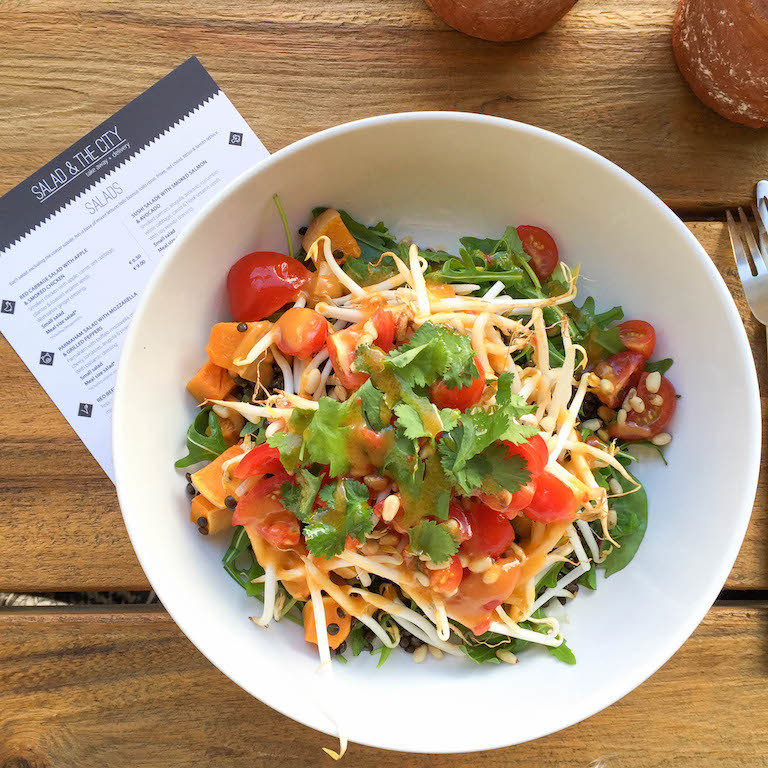 Dr. Blend – Juices and Smoothies in the 9 Streets
We've only had a juice and a smoothie at Dr. Blend, and both were truly delicious. The juice bar also serves salads and sandwiches, which we definitely envied when we ordered our juices.
Dr. Blend – Herenstraat 23 in the 9 Streets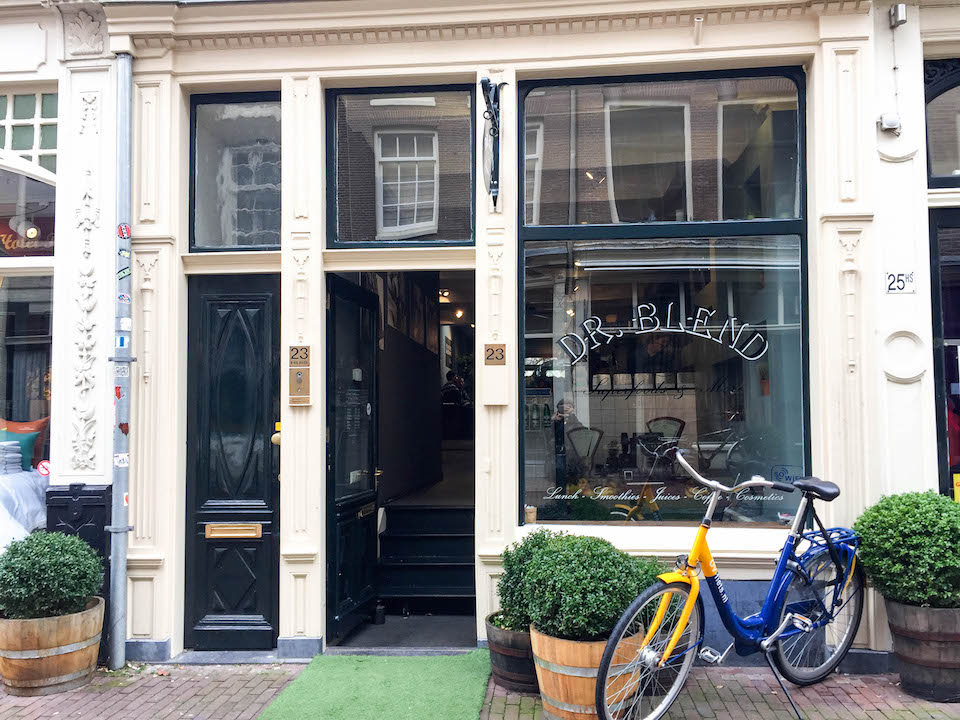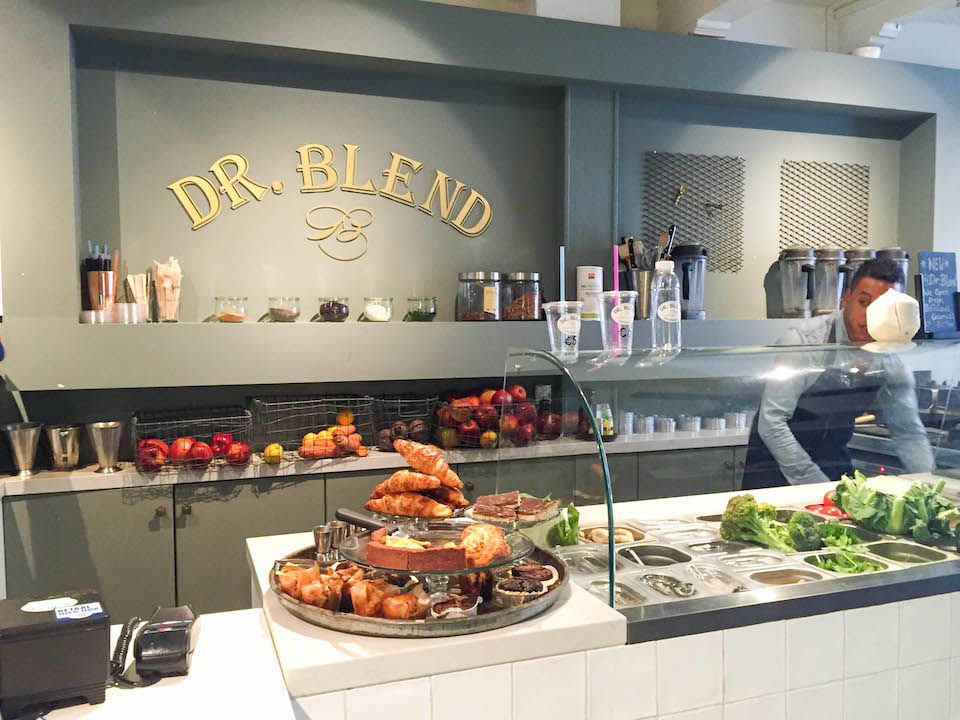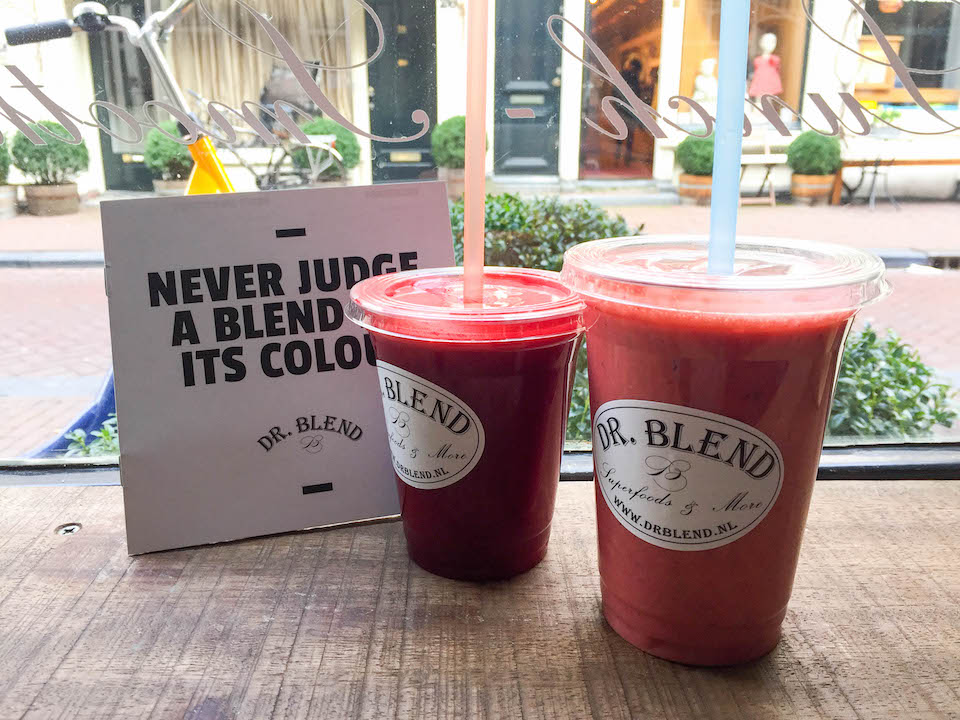 PLLEK – Hip Location in Amsterdam Noord
Pllek is a really cool place in Amsterdam Noord. It is an old shipyard hall that has been refurbished into a rustic restaurant, cafe and event location. You enter Pllek through two containers, and suddenly you are standing in this massive hall with the most impressive view of the IJ river. The food is not 100% healthy, but they have some vegetarian choices and the staff is happy to accomodate vegan wishes. They also serve great coffee and freshly pressed juices. Every Sunday Pllek offers a Yoga class inside or outside depending on the weather.
Pllek – Tt. Neveritaweg 59 in Amsterdam Noord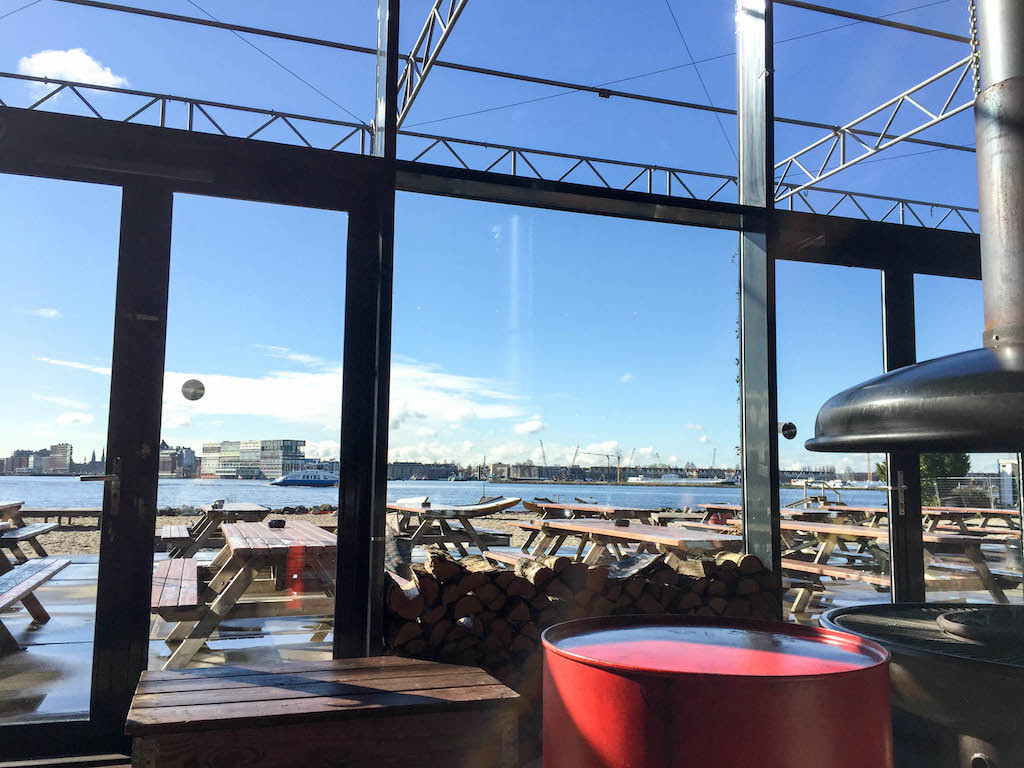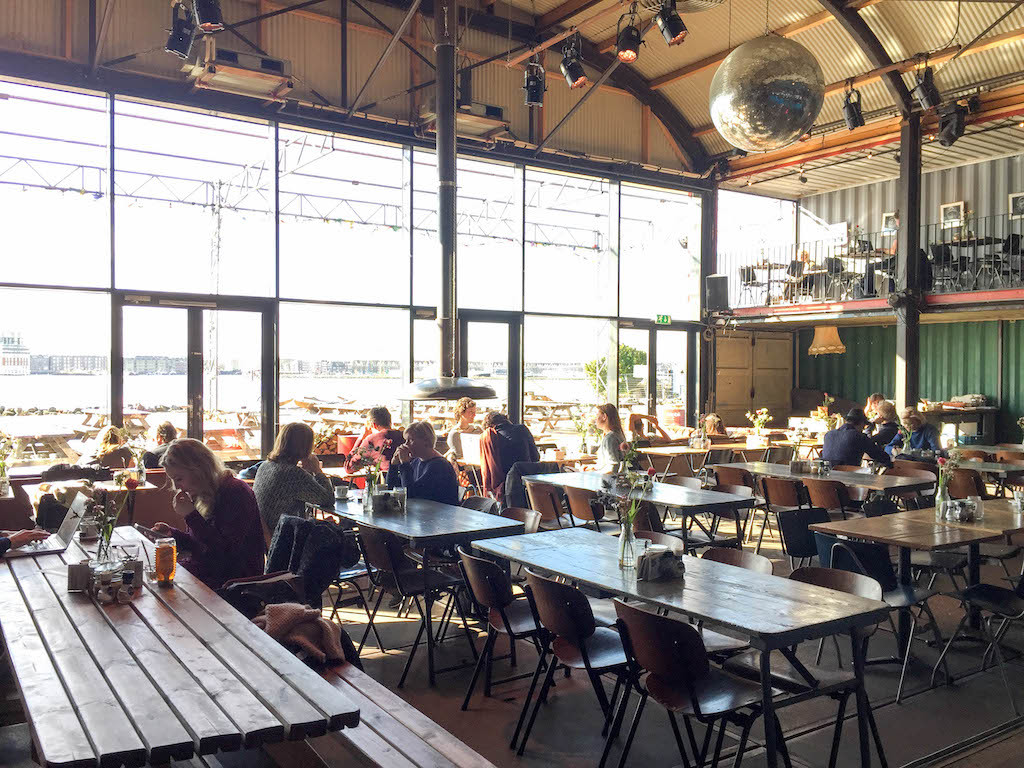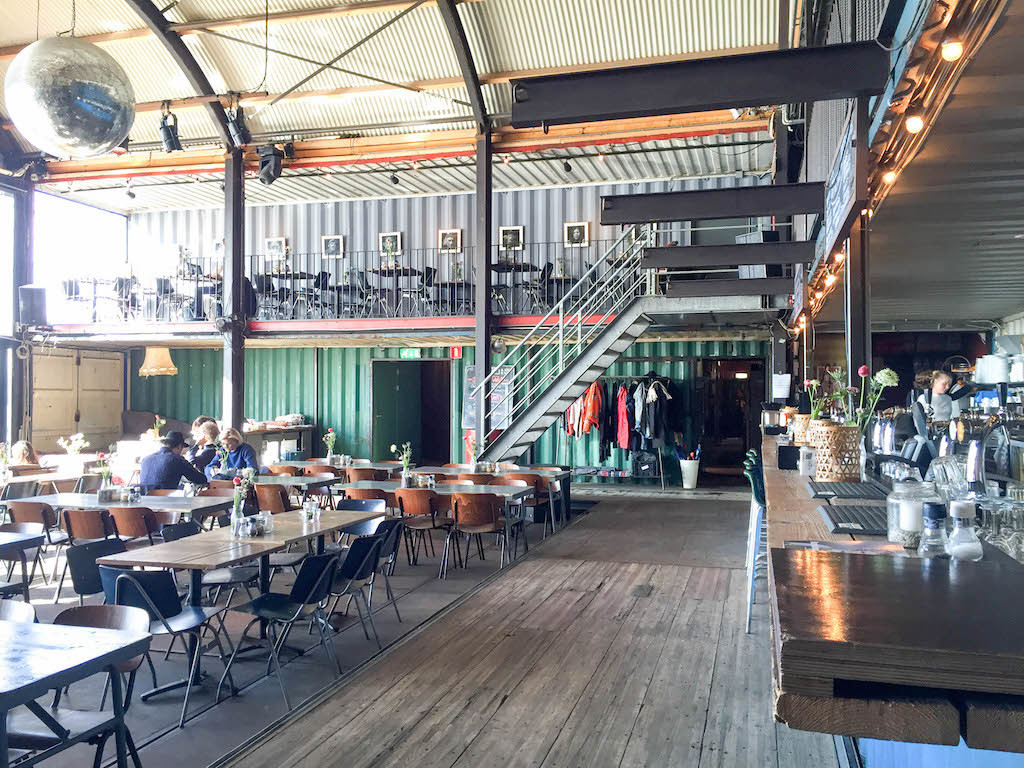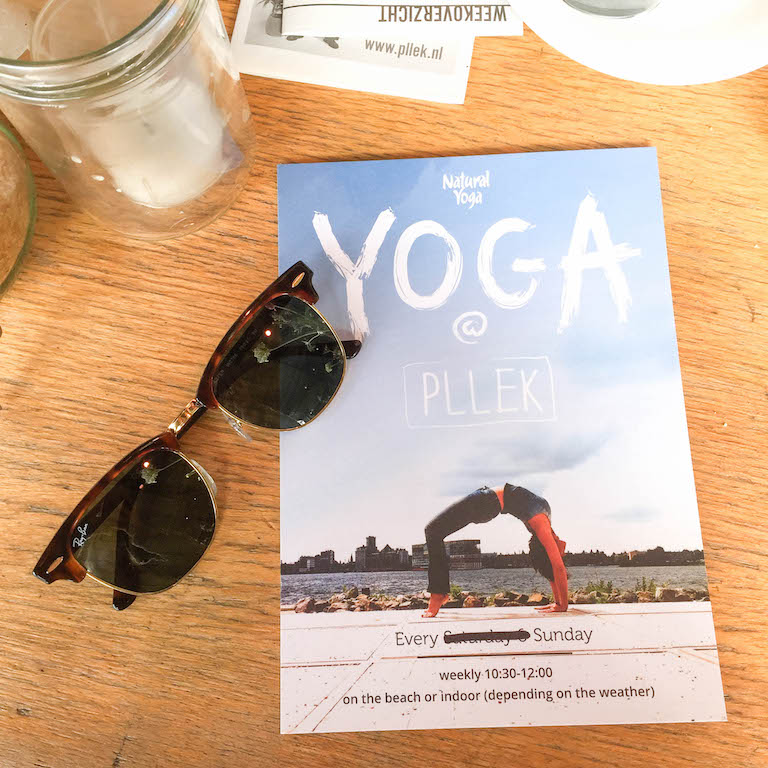 Cotton Cake – Sweet café and boutique in De Pijp
We've actually been to Cotton Cake twice, because we loved the menu and the flair in the little café so much. Cotton Cake is actually both a café and a boutique with beautiful clothes and accessoires. They offer a really healthy breakfast like homemade granola with almond milk or acai smoothie bowls. I can totally recommend the gluten free, refined sugar free banana bread. The flourless chocolate cake might not be so healthy, but it's definitely heavenly.
Cotton Cake – 1e van der Helststraat 76 in De Pijp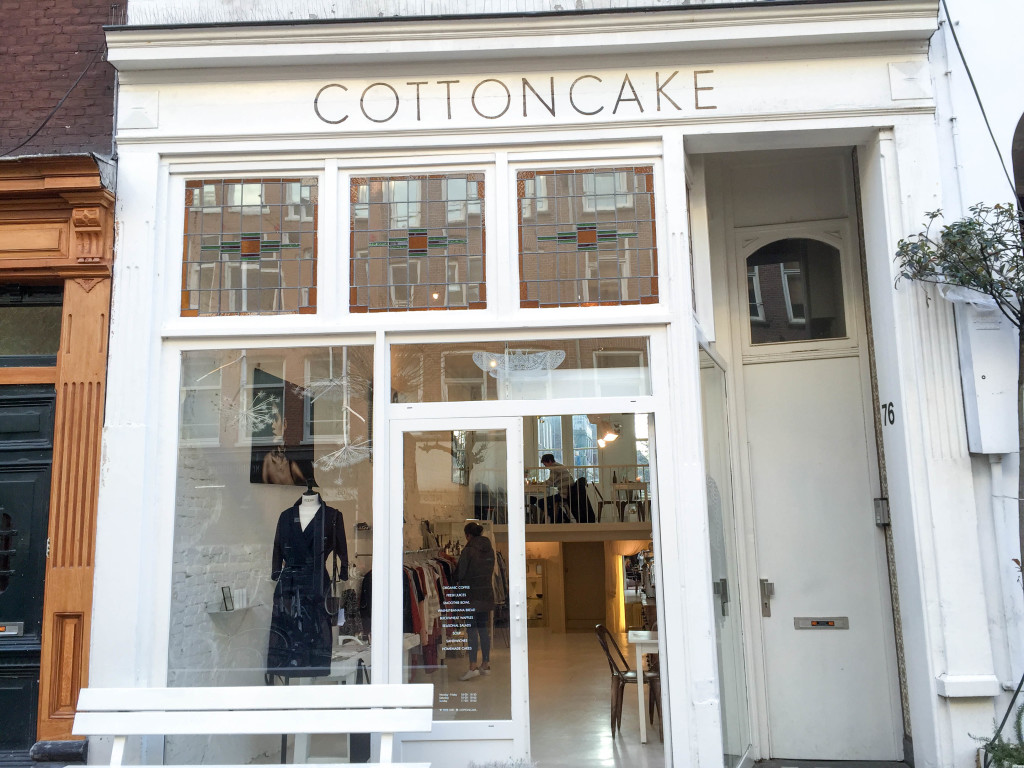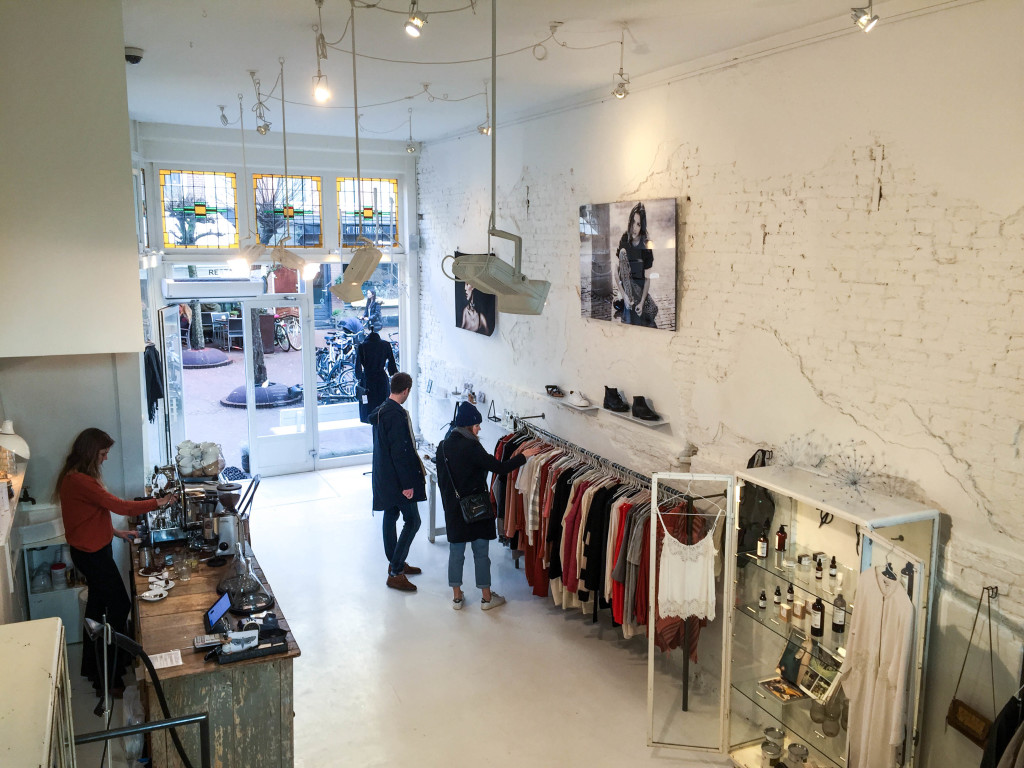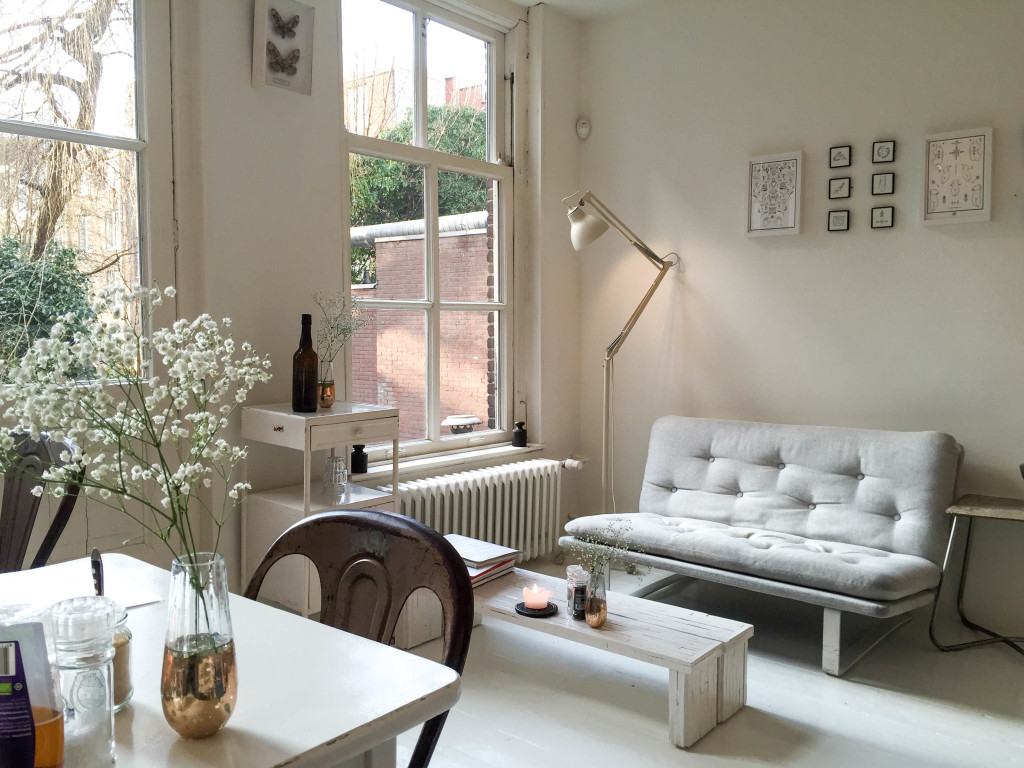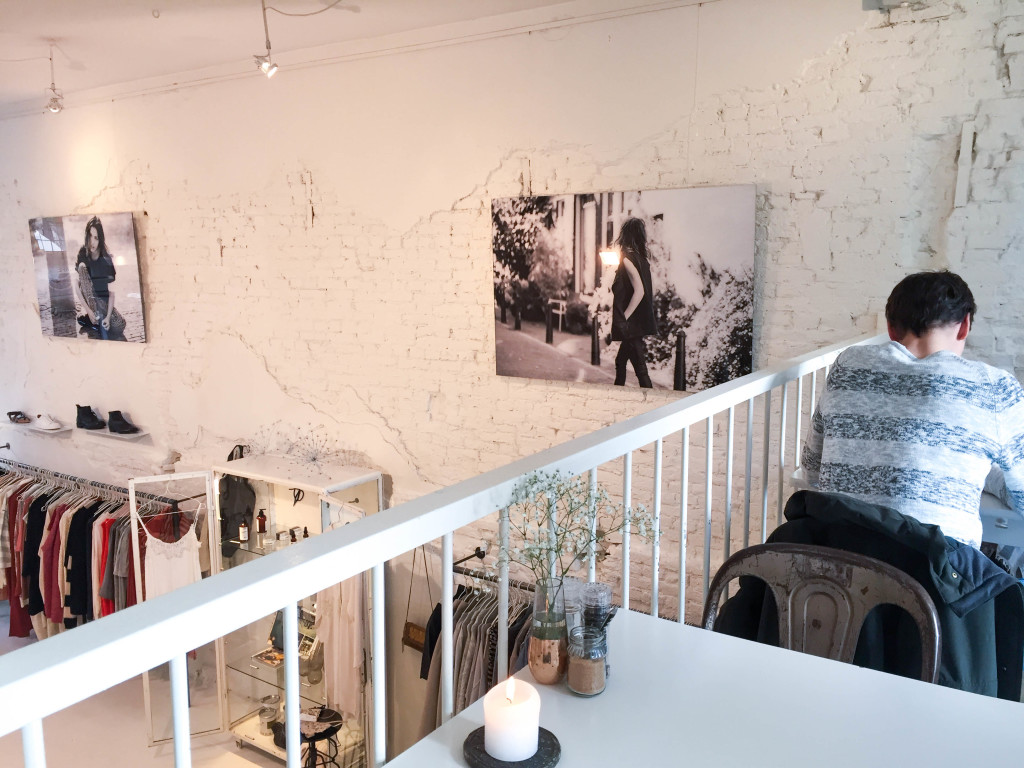 Noordermarkt – a Dutch farmers' market
Every Saturday, you can stroll through the Noordermarkt in Jordan, where locals sell fresh produce, street food, juices and smoothies. You can also buy clothes, accessoires and of course tulips. We've had a delicious and cheap spinach, celery, pear and orange juice, for only 1,50 €.
Noordermarkt – Noordermarkt 1015 in Jordan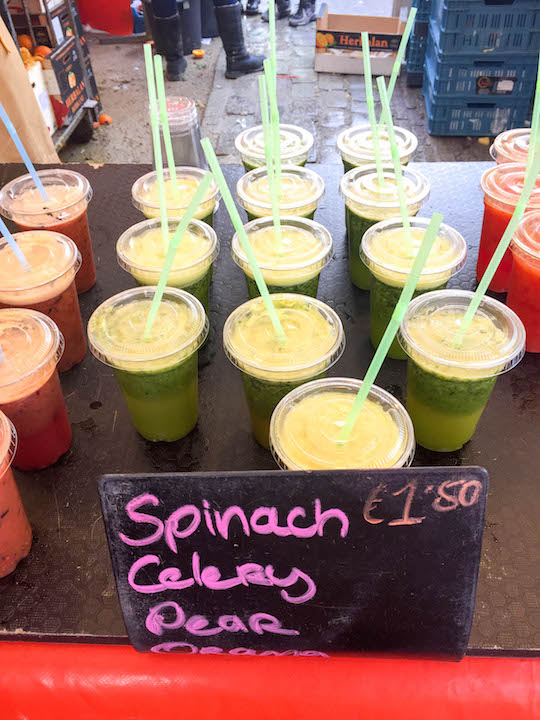 Foodhallen – Amsterdam's biggest Food Court
The Amsterdam Foodhallen are a must-see for every foodie. There are some healthy choices, too, such as veggie sushi with quinoa or vietnamese spring rolls, or soups and salads at the Green Brothers.
Foodhallen – Bellamyplein 51 in Amsterdam-West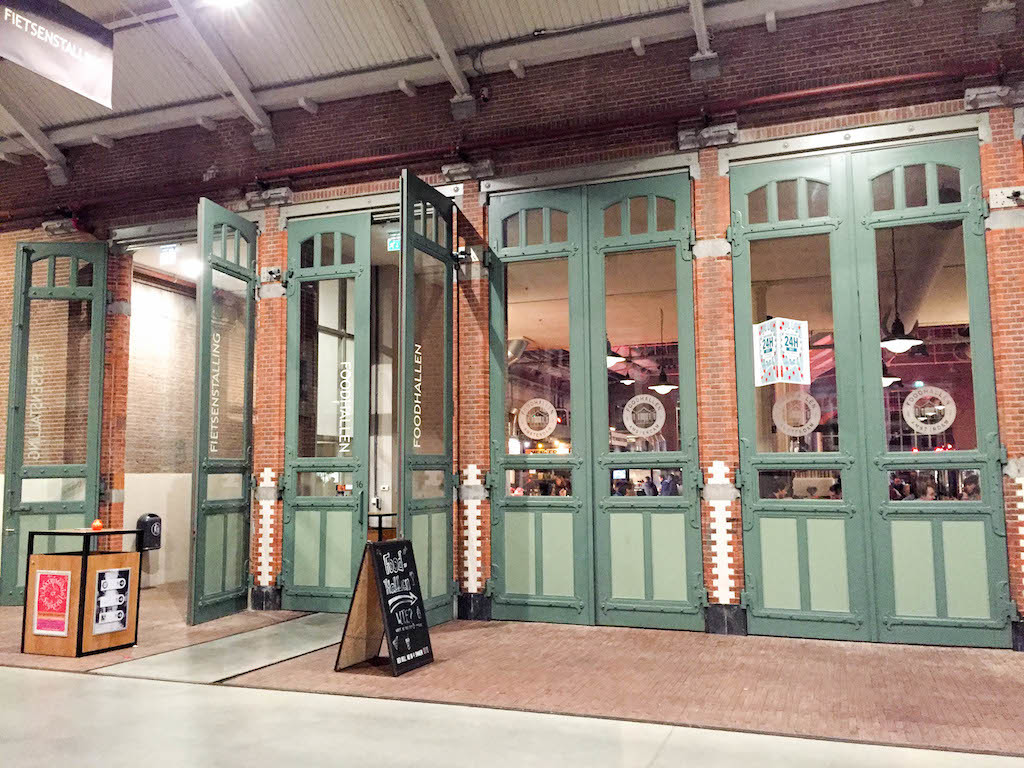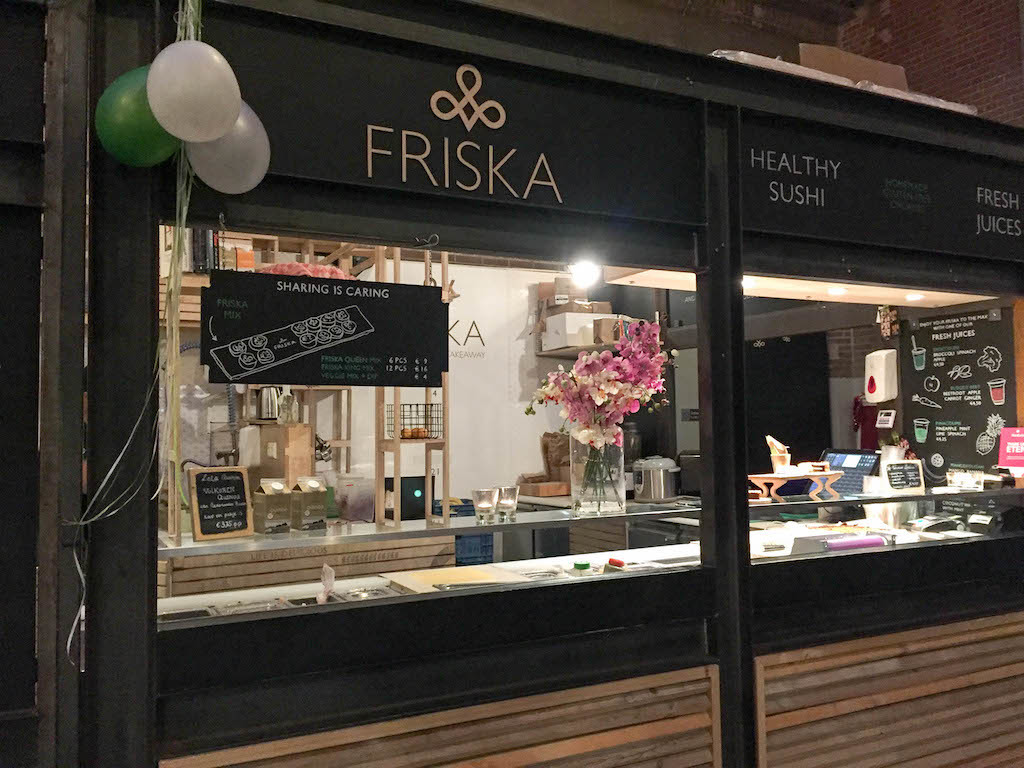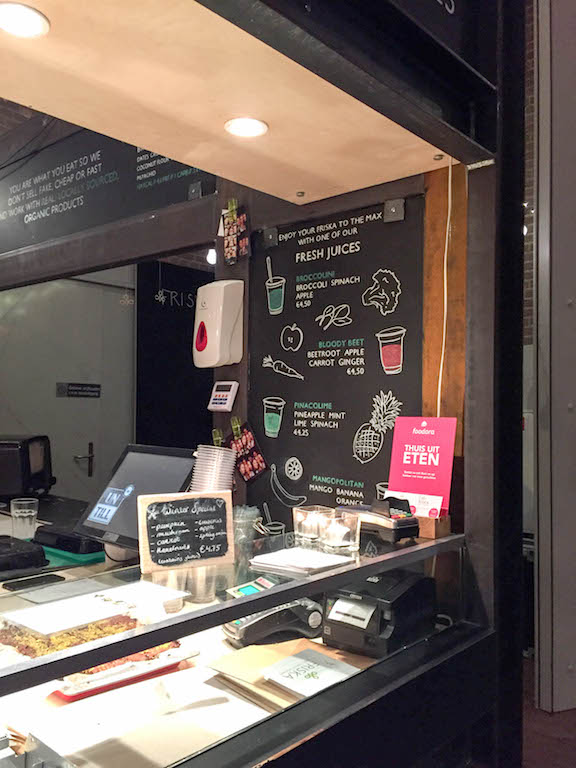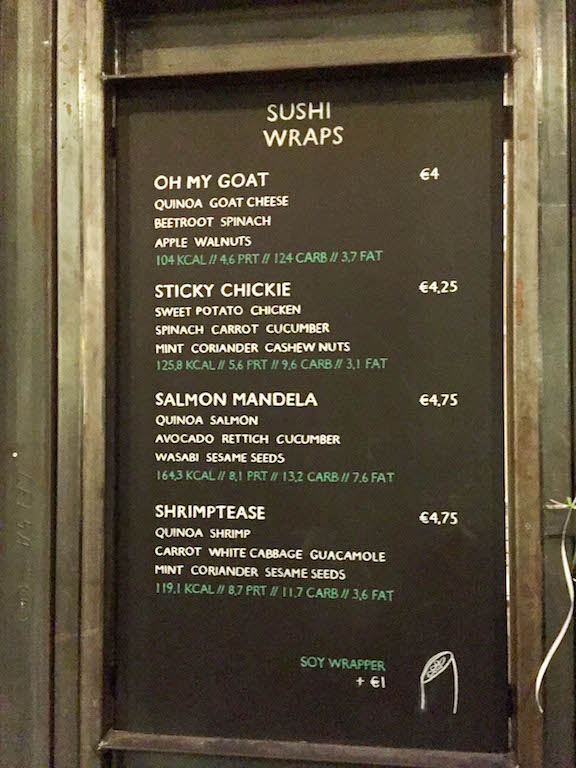 Marqt – the Dutch WholeFoods
What I miss most about America is WholeFoods. That's why I was so excited to walk into Marqt, the Dutch version of Wholefoods. Marqt is an all organic supermarket, and it's a dream for every health junkie like me.
Marqt, several locations, i.e. Wolvenstraat 32 in the 9 Streets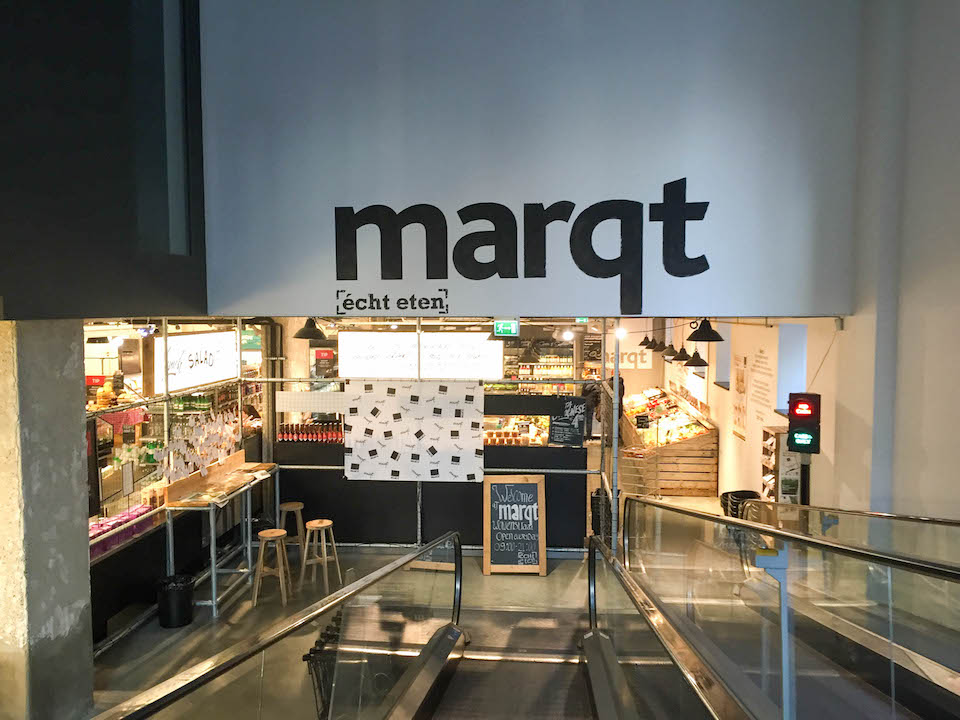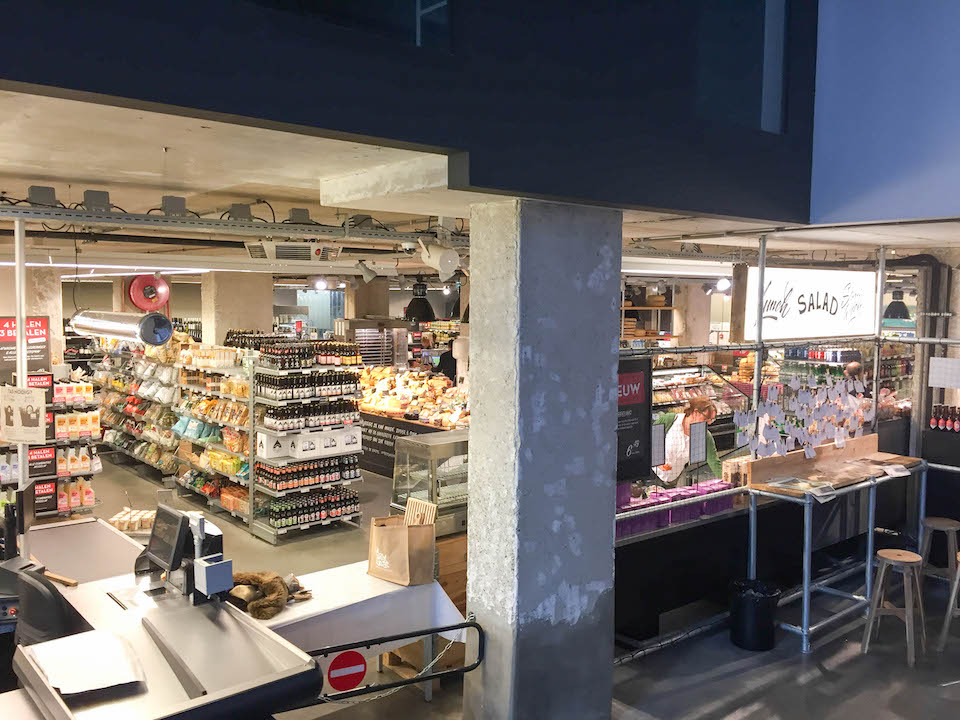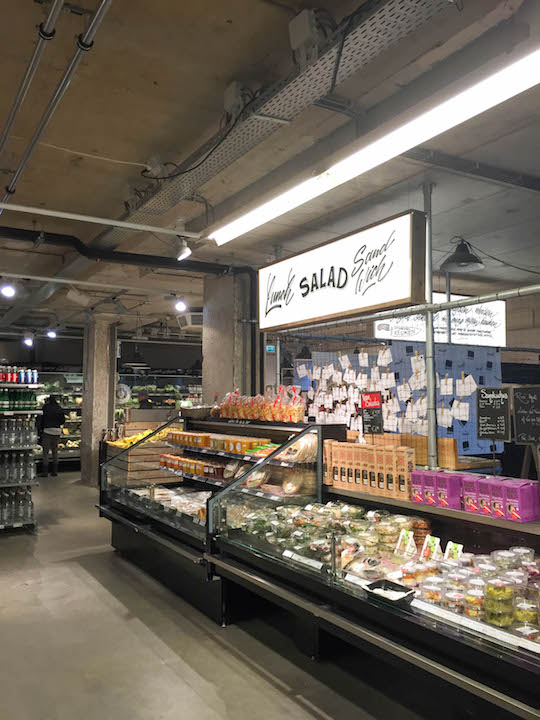 SHOPPING
Things I like, Things I love – My favorite Concept Store
Of course we did not just eat in Amsterdam – we also shopped. My favorite concept store is Things I like, Things I love, because they actually have affordable prices, and beautiful props, vases and other interior design products from Broste, House Doctor, etc.
Things I like, Things I love – Ceintuurbaan 69 in De Pijp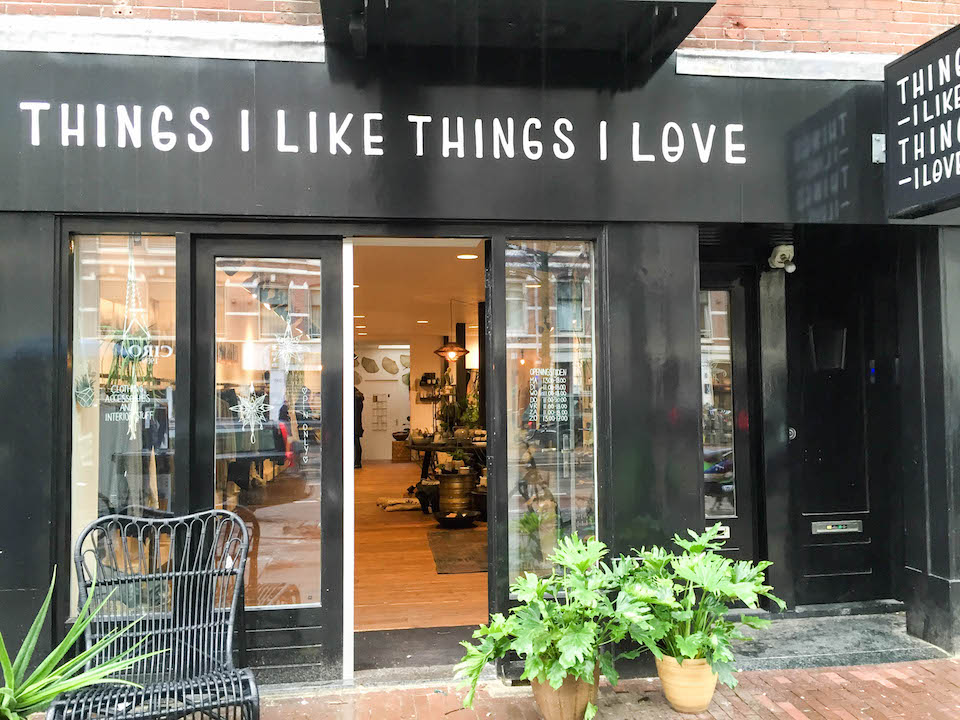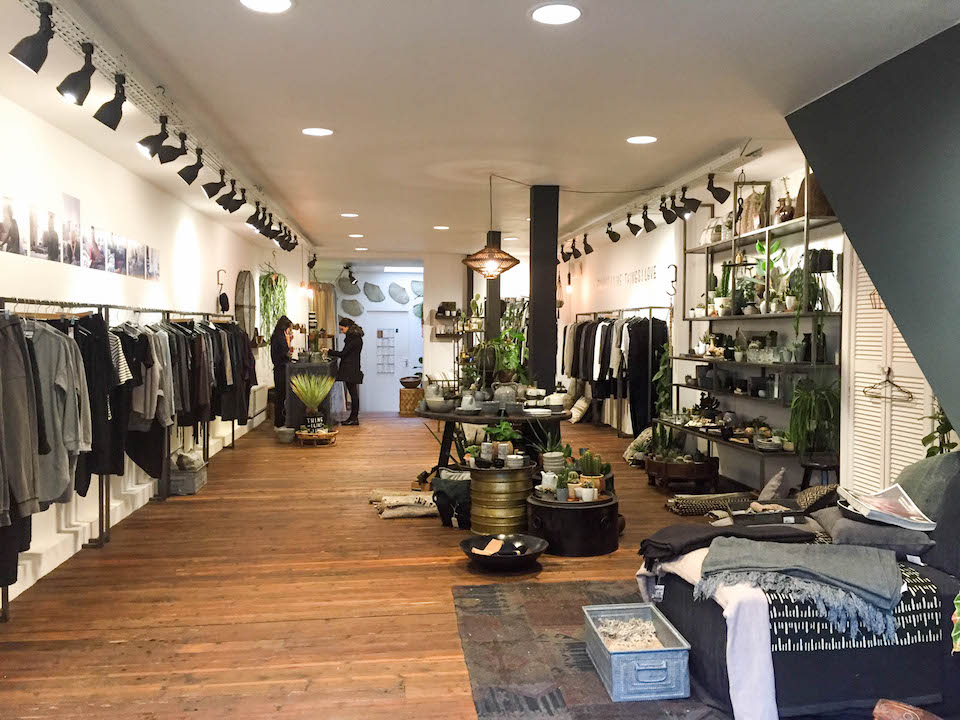 Sukha – a Concept Store in my favorite colors
Sukha is one of the most beautiful concept stores in Amsterdam. This is your place if you love neutral, soft colors, high quality fabrics and probs.
Sukha – Haarlemmerstraat 110 in Jordan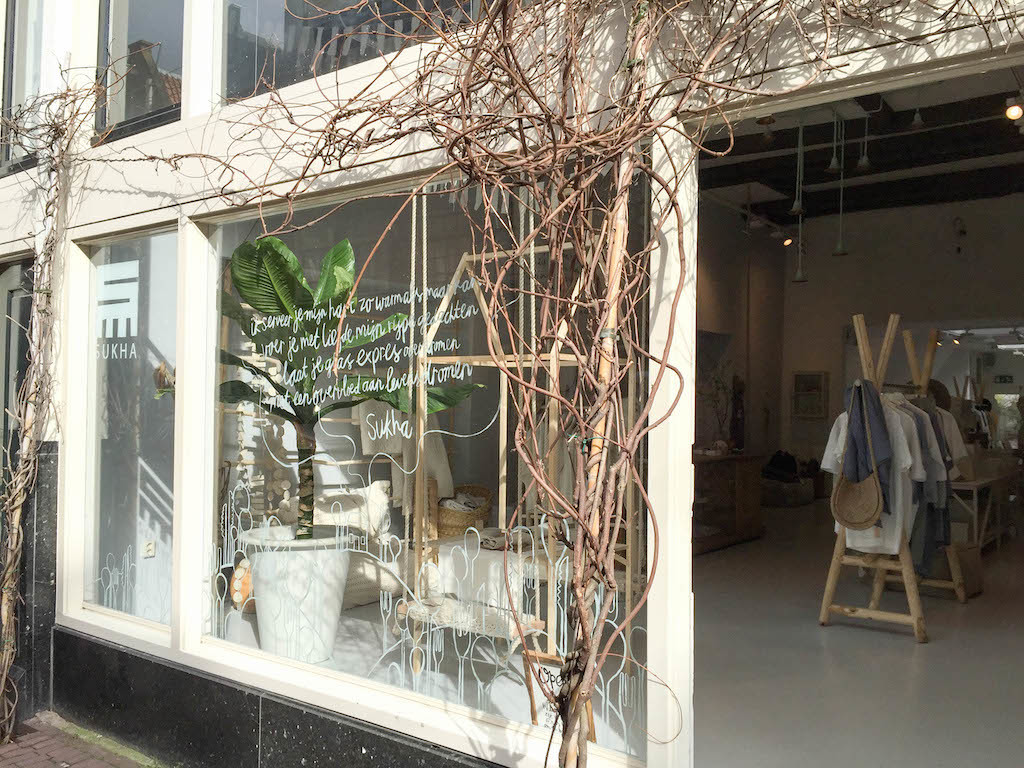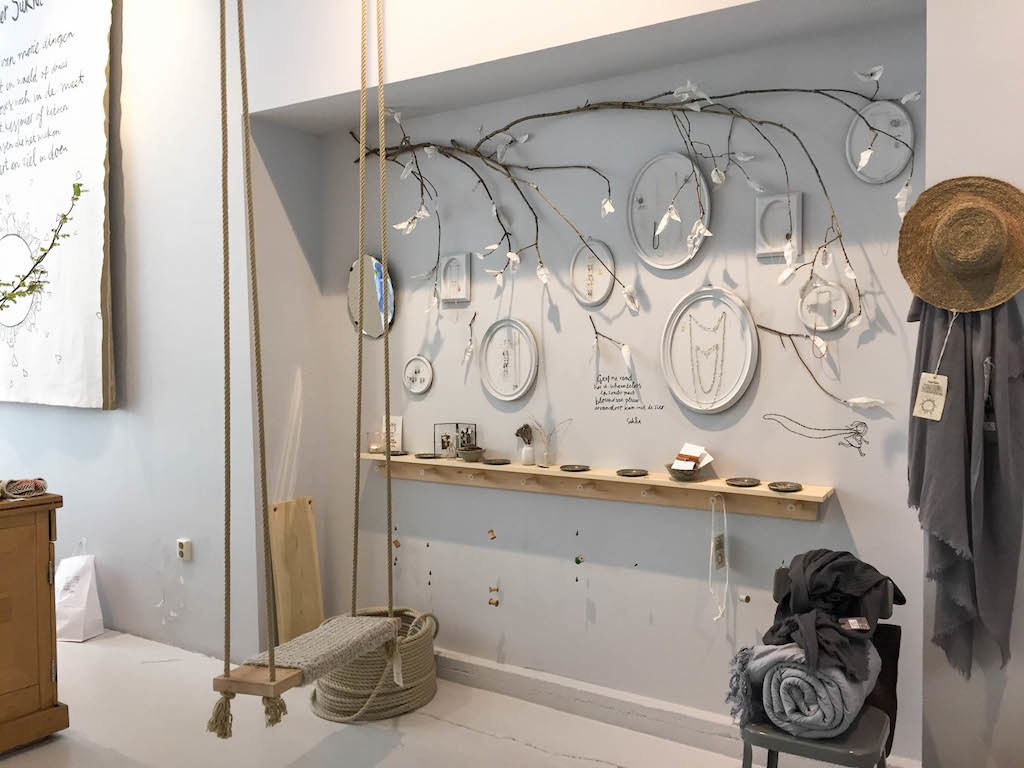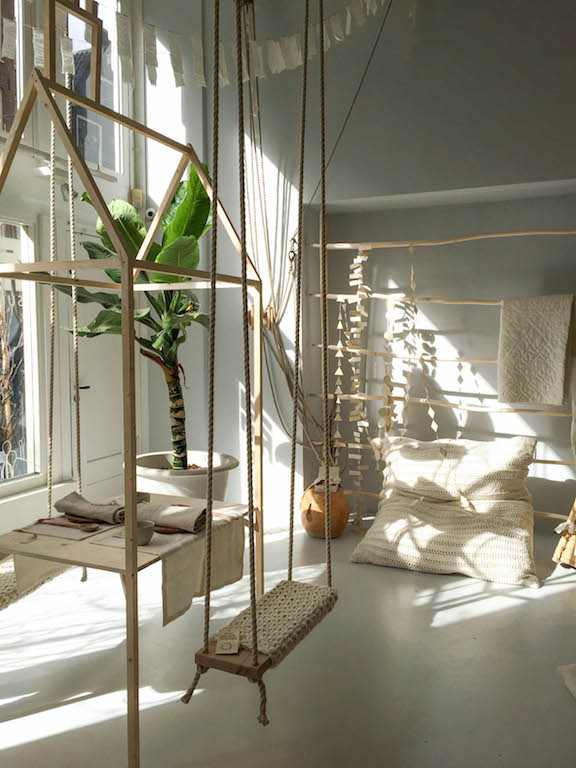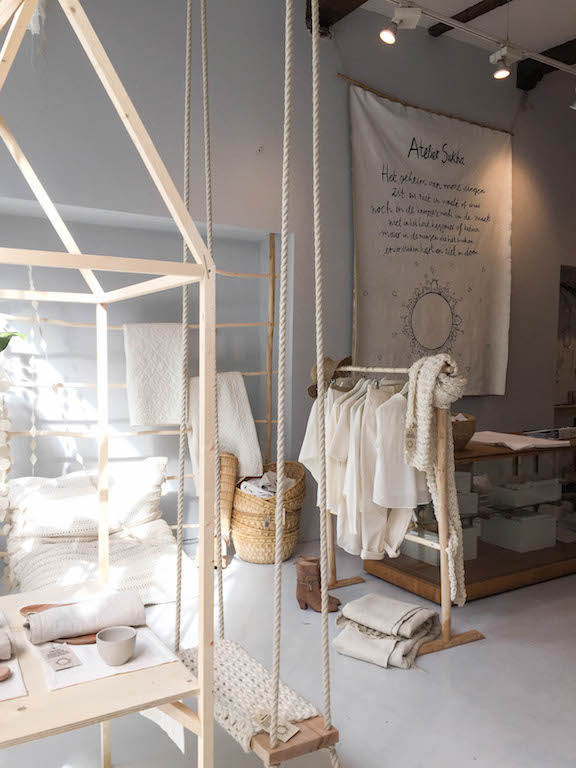 I truly lost my heart in Amsterdam, and I can't wait to go back soon.