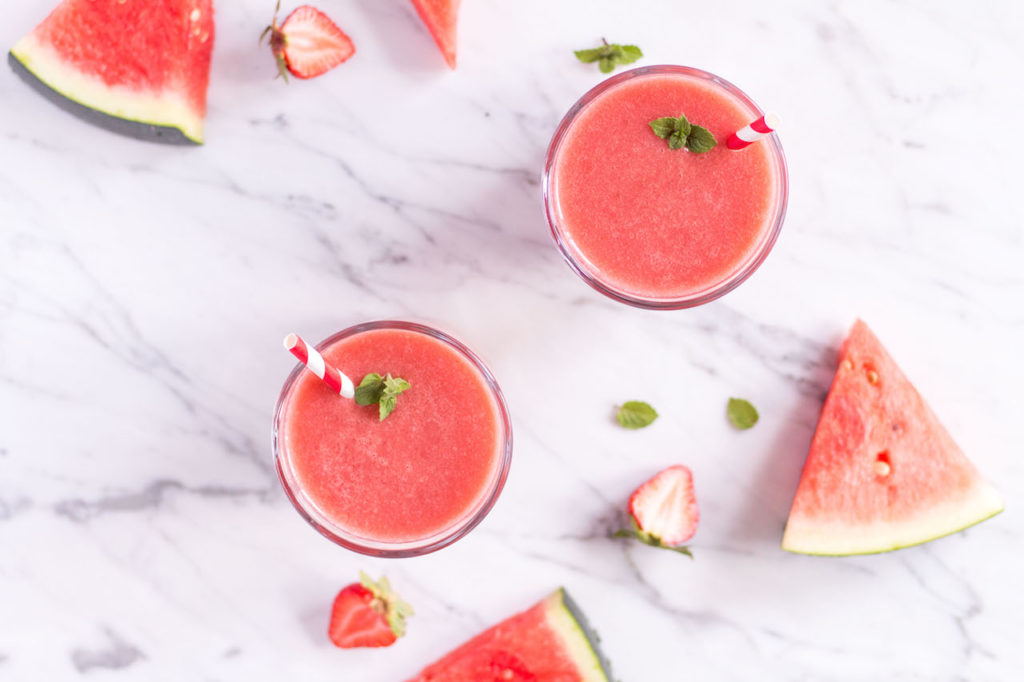 It's finally summer time in Germany and I have been loving this strawberry watermelon smoothie, and soaking in some Vitamin D this week. Since it is supposed to get extremely hot at the end of the week, I just wanted to post this quick and delicious way to stay hydrated during the upcoming warm weather. Smoothies are probably the best quick energy boost you'll find and they are such an easy way to fuel your body with some much needed vitamins and minerals.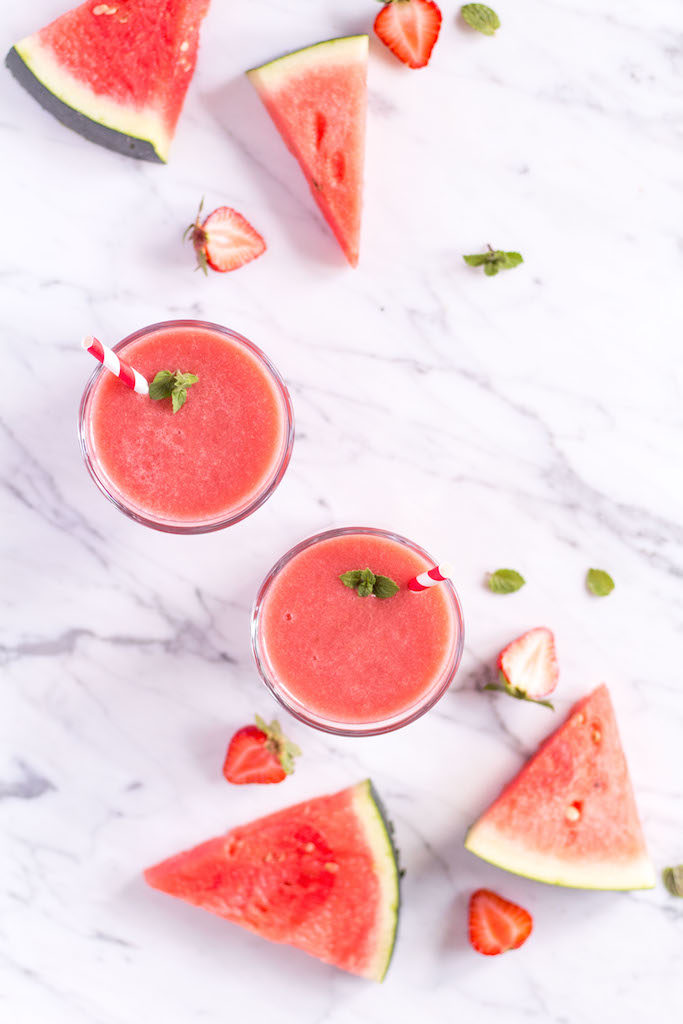 This strawberry and watermelon smoothie is packed with amazing goodness. It's filled with antioxidants from the strawberries, which is why this smoothie has many anti-inflammatory properties. Strawberries also help to prevent various chronic illnesses such as heart disease or some types of cancer. With 92% water content, watermelons are one of the best hydrating fruits you'll find. The other 8% are boosted with nutrients such as vitamin A and C, which help strengthen our immune system and simply make you feel energized and alive. You literally can't go wrong with this smoothie – it's the perfect health boost for the summer.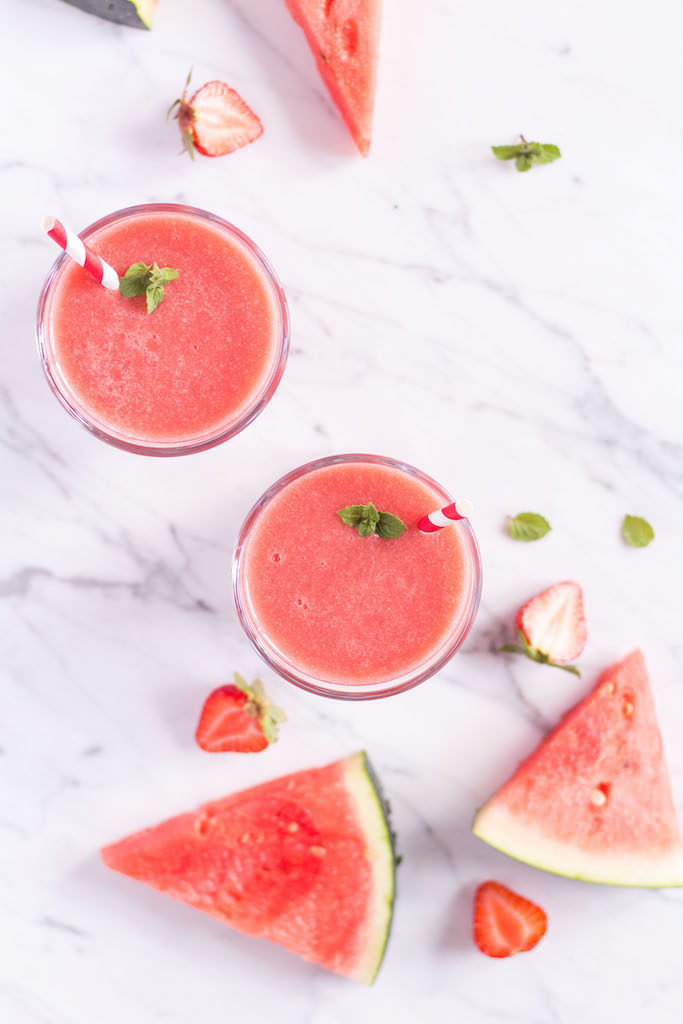 Strawberry and Watermelon Smoothie
Ingredients
2 cups (300g) of strawberries
2 cups (300g) of watermelon
a few mint leaves
a few ice cubes
Instructions
Simply through all the ingredients into your blender and mix until smooth. Sprinkle some chia seeds on top if you like.
Notes
Note: It does not matter what cup size you use as long as you use the 1:1 ratio of watermelon and strawberries. I used 300 grams of strawberries and 300 grams of watermelon for two glasses.
Enjoy!
---
DID YOU MAKE THIS RECIPE OR HAVE ANY SUGGESTIONS, QUESTIONS OR COMMENTS?
Feel free to leave a comment below, and don't forget to tag your creations on social media using #heavenlynnhealthy.
I'd love for this blog to be a dialogue.
---