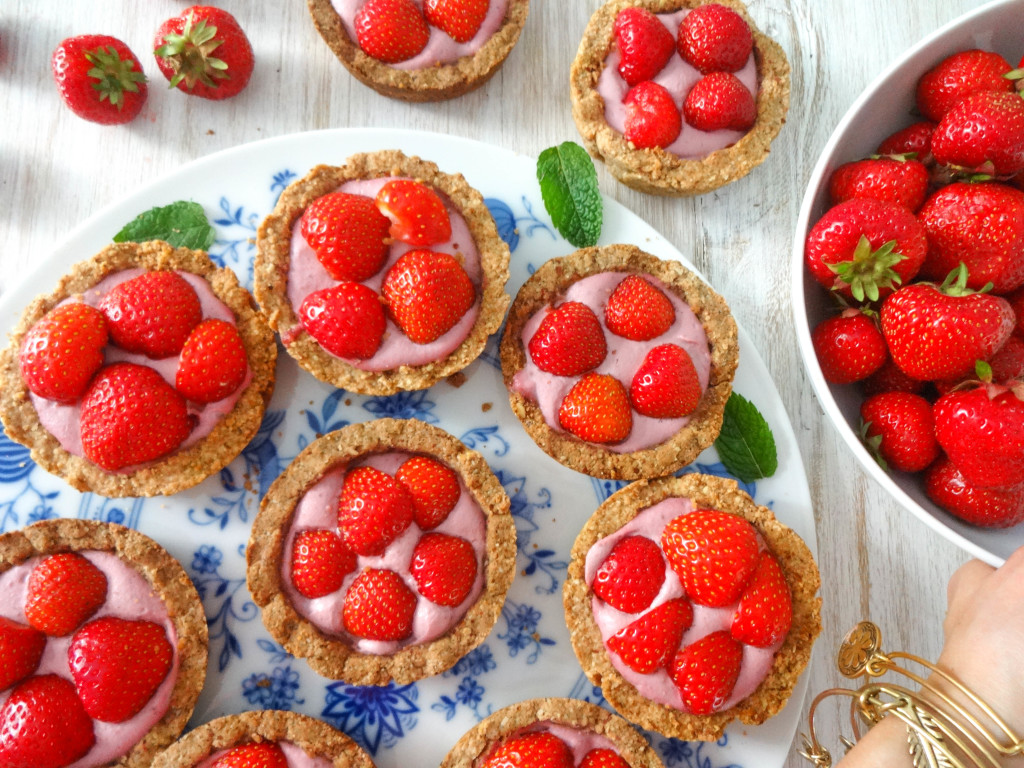 I have to admit that my blog has a new favorite. These delicious strawberry tarts are probably the best summer dessert ever. They are made out of a crunchy buckwheat base, a heavenly creamy strawberry cream layer, and antioxidant-boosting fresh strawberries on top. It probably does not get any better than this, I promise. Everyone, including my family, loved them! It's almost hard to believe that something that delicious is actually good for you – but I promise, every single ingredient has some health benefit of some sort. Now, that does not mean that they are low in calories. They are probably even a littler higher in calories than the traditional strawberry tarts, but they are also incredibly higher in nutritional value, vitamins and minerals. I just love that these creamy treats add some kind of health benefit to my diet, that's why I allow myself to completely enjoy them free of guilt.
Strawberries are in season right now, so they aren't very expensive anymore. They are bursting with goodness, especially with antioxidants, which have amazing anti-inflammatory properties. That means that they help fight chronic illnesses caused by inflammation such as heart disease or cancer. They also contain the highest amount of vitamin C of all berries, so they boost your immune system and make you glow from the inside out.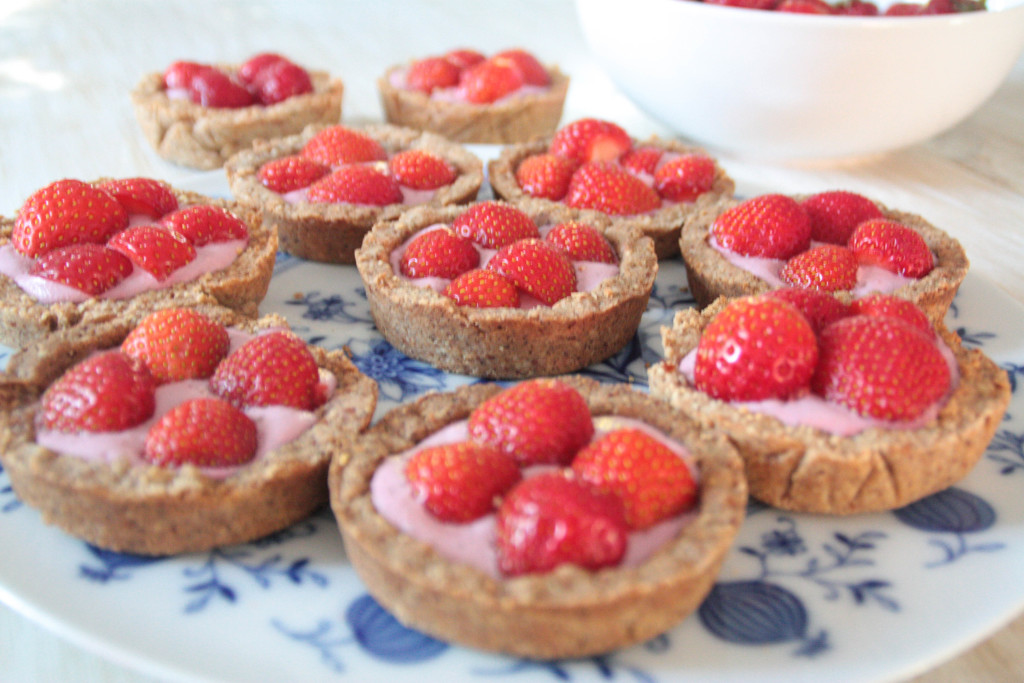 Ingredients:
Makes about 6 – 7 tarts
For the buckwheat crust:
1 cup (130 g) buckwheat flour
1 cup (100 g) almonds
3 tbsp (40 g) coconut oil
3 tbsp (60 ml) maple syrup
a pinch of salt
For the strawberry cashew cream:
2 cups (300 g) of fresh strawberries
1 cup (150 g) of cashews
1 tbsp agave or honey
a pinch of salt
For the topping:
1 – 2 cups (150 – 300 g) fresh strawberries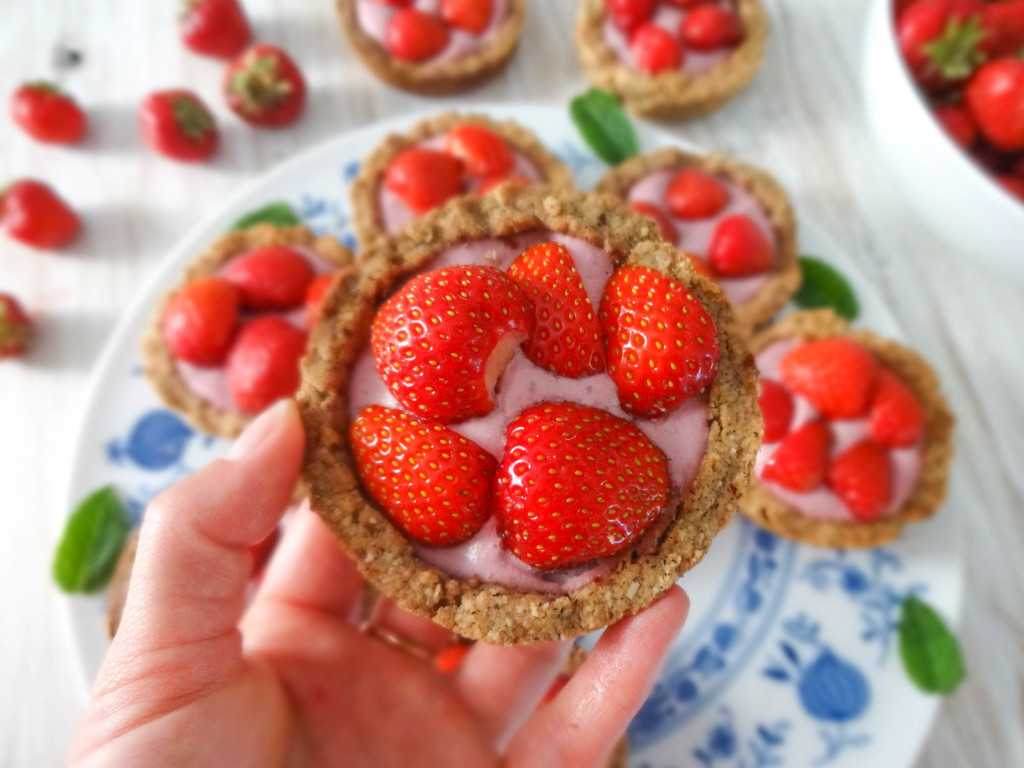 For this recipe you need to soak the cashews over night or for at least 6 hours.
Start by making the crust. Simply place the almonds into your food processor and break them down until you have a nice flour. This should only take a couple of seconds.
Then add the buckwheat flour, coconut oil and maple syrup.
Grease the tart forms with the coconut oil.
Using your hands, place the dough into your tart forms and align in evenly until you've covered the base entirely.
Pre-heat the oven to 180°C (356°F) and bake them for about 10 to 15 minutes. Take them out and set them aside to cool.
In the meantime, drain the soaked cashews and place them into your food processor along with 1 cup of strawberries. Blend until you have a nicely smooth strawberry cream.
Now remove the tart crust from the forms by flipping them over. Depending on how generous you were with the coconut oil, they should come off easily.
Now pour about 3 tablespoons of the cashew-strawberry cream into each tartlet. Cut the strawberries and place them on top of the cream. You may have to cut them even smaller if they are too large for the size of your tart.
You can store them in the fridge if you don't want to eat or serve them right away.
Enjoy!