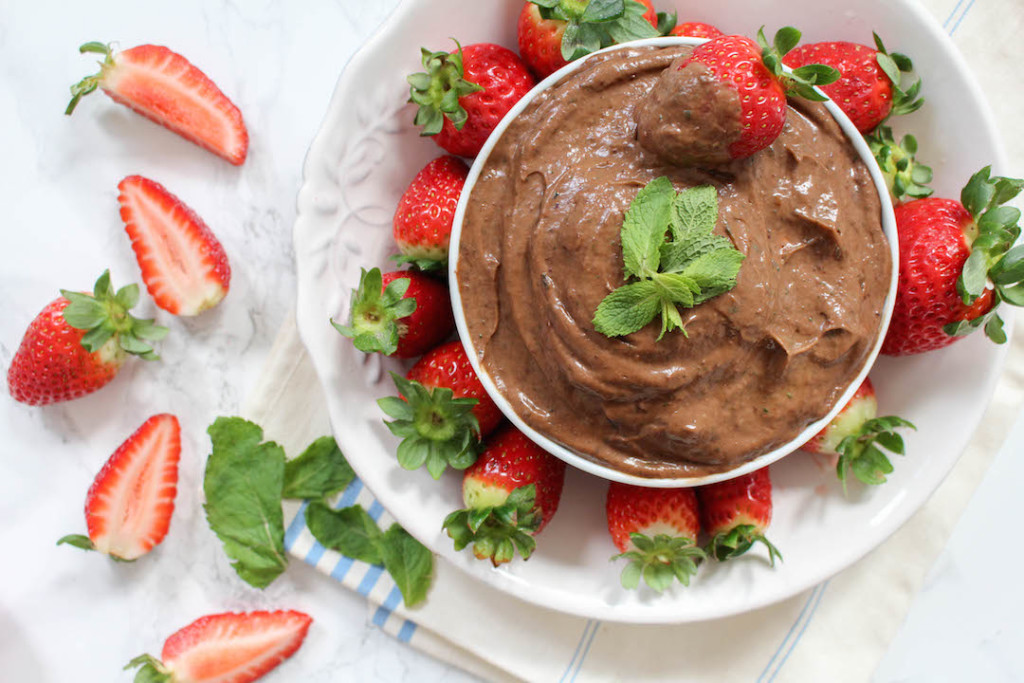 Spring is finally here! Nothing makes me happier than the first warm sunbeam on my soon-to-be freckled nose. Going to the Saturday farmers' market without a winter jacket felt so good that it even made me buy the first strawberries. I know, you're not supposed to buy them yet, but I just could not resist. And don't they look absolutely delicious on this photo? Well, I paired the strawberries with something just as delicious – healthy chocolate mousse with avocado and mint. As it turns out, chocolate mousse makes a great strawberry dip. Given that this mousse au chocolat only contains avocados, bananas, raw chocolate and cacao nibs, it really is a guilt-free Spring weekend snack. 
Did you know that avocados contain more than 25 essential nutrients like Vitamins A, C, E & K or potassium and magnesium? Even better, the healthy fats in avocados increase the nutrient absorption of the other vegetables or fruits that you eat with it. I think that's one of the best reasons to have an avocado a day, because it really does keep the doctor away.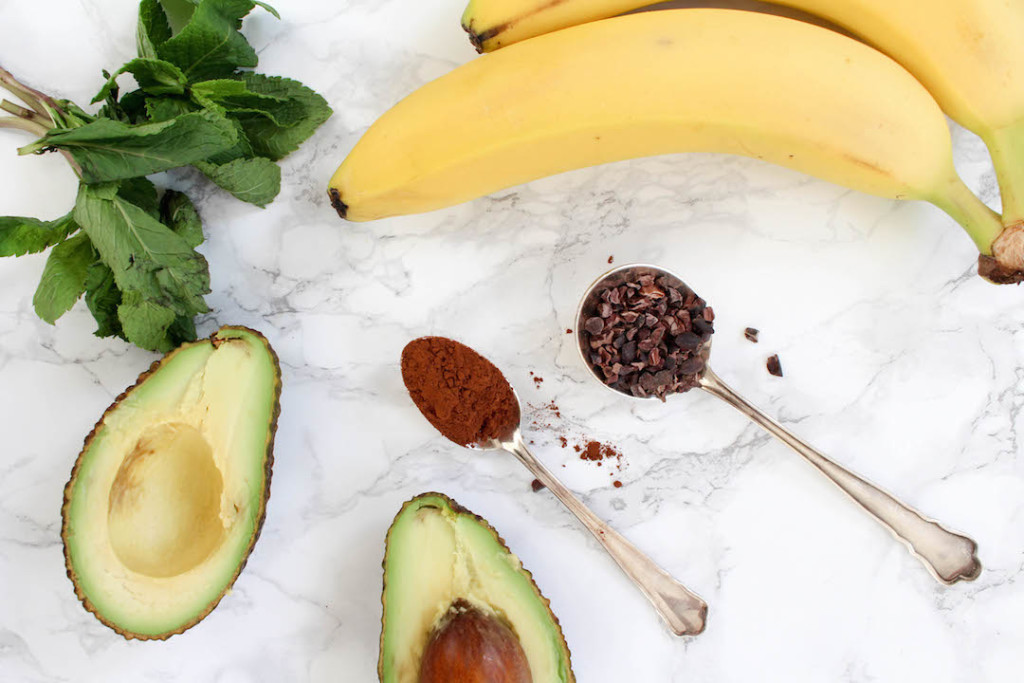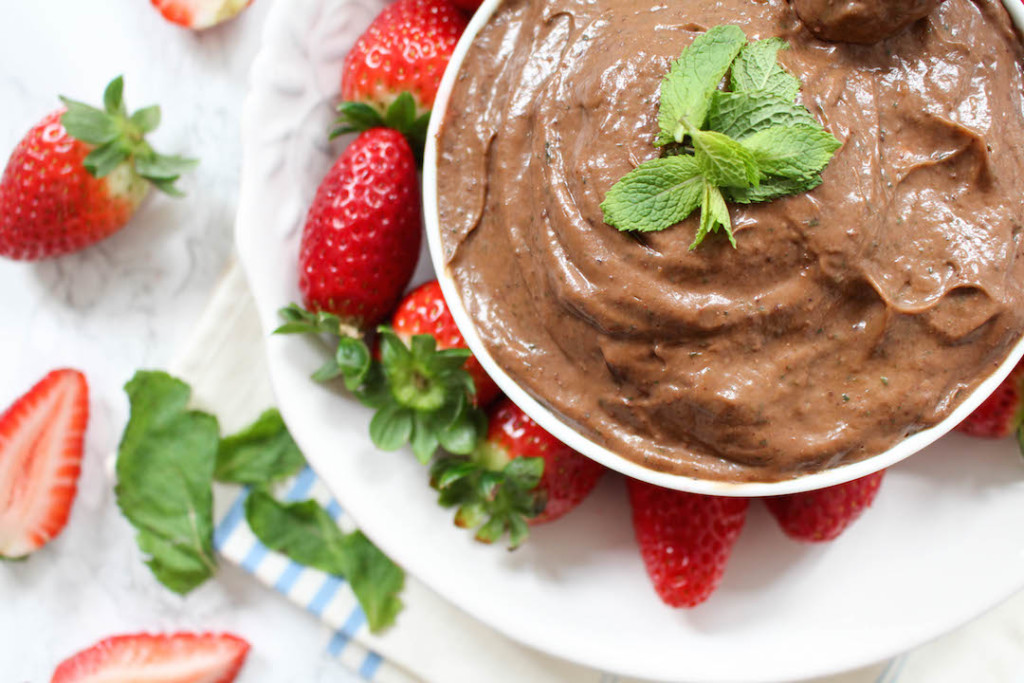 Besides being a super cool way to sneak in greens into your kids's dessert, this mousse can be thrown together in literally 5 minutes, 10 minutes with cleaning up all the probs. All you do is throw everything into a food processor or blender, and ready is the healthy chocolate mousse. It's very important to use both ripe avocados and bananas, otherwise the recipe won't work.
This mousse is also a great light dessert for spring or summer BBQs. Your guests will not believe what it's made of when you tell them.

Healthy Chocolate Mousse with Avocado and Mint
Ingredients
2 Bananas
1 Avocado
2 tablespoons of nut butter, I love it with almond butter
3 tablespoons of raw cacao (or 6 tablespoons of normal baking cacao)
5 -10 mint leaves, depending on how strong you like it
2 teaspoons of cacao nibs (optional)
1 tablespoon of maple syrup (optional)
Instructions
Peel the bananas, cut the avocado in half, remove the seed and scoop out the flesh with a spoon. Place all the ingredients into a food processor or blender and mix well.
Serve chilled in glasses or bowls.
Enjoy!
Have you made this dish? I'd love to hear what you think in the comments below or tag me on Instagram or Facebook #heavenlynnhealthy.