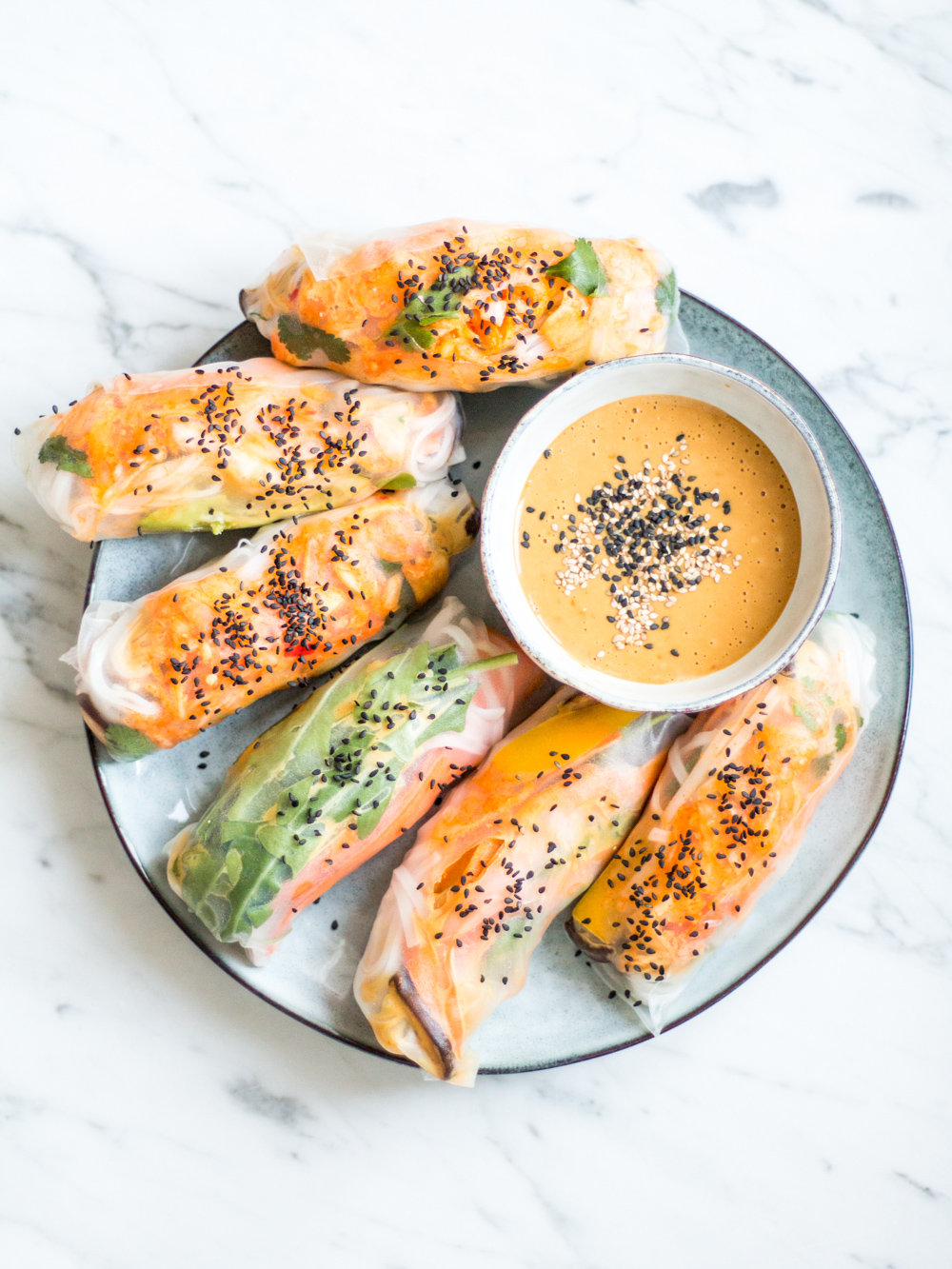 Hello friends, I am back from the dead. No really, I am back for good, because I am proud to say that I have finished my thesis, which was the last part that kept me from holding my Master of Science diploma in my hands. To say that I'm relieved is an understatement. Though I am not planning a career in the business world anytime soon, I needed to finish my studies for myself. To know that I could do it. And to know that in case my blog won't be able to support me anymore, I got options with my degree.
So the other day, Jannis and I discovered that there is a stand on our beloved farmers market that actually sells homemade, vegan Kimchi. I was so thrilled when I tasted it that Kimchi has become a staple in our kitchen. Of course I also love making it myself using this recipe. But sometimes it's nice to know that you can get quality ingredients locally.
So what's the deal with Kimchi? Kimchi is fermented cabbage that originates from South Korea. It's extremely delicious, very healthy and also quite easy to make actually. It's also quite spicy due to ginger and chili, and a little sour due to the fermentation process. It really goes well with anything – I add it to my avocado toast, to bowls, to salads or to stir-fries. A great staple to have in your household. As it is fermented it also keeps for months, so you can make a couple of batches and store them for when you are ready to eat it.
The other day we added kimchi to our summer rolls and oh my, it was delicious. Of course you can also make this recipe if you do not have kimchi at hand. But it does add a little exciting extra to this dish, I'm not gonna lie. Basically kimchi makes every dish better, so expect to see more of it here soon.
Oh, if you're living in Germany or in any German-speaking country, I would appreciate it if you could fill out this quick survey for my next book. Since it will only be in German first, the survey is in German only, I'm afraid. Thank you so much for your help.
Now have fun rolling those summer rolls. They really are perfect for spring and summer!
Lots of love,
xx
Lynn

Kimchi Summer Rolls
Ingredients
For the summer rolls
10-15 g (whole-grainl) rice noodles
75 g shiitake or regular mushrooms
1 carrot
1 avocado
½ cucumber
½ bell pepper pepper
100 g of rocket
6-8 leaves of rice paper
100 g of kimchi, more as needed
1-2 teaspoons of tamari (for the mushrooms)
For the dip
1 clove of garlic
2 cm of organic ginger
2 tablespoons of coconut milk
2 tablespoons tamari (gluten-free soy sauce or normal)
1 teaspoon maple syrup, rice syrup or coconut blossom sugar
Juice ½ lime
85 g peanut or almond purée
2 tablespoons cold water (optional)
Instructions
Cover the rice noodles with hot water and soak for about 10 minutes. Drain the water and put the pasta into a bowl.
Slice the shiitake or mushrooms and place in a pan. Roast them without fat for a few mintues and then deglaze with about 1-2 teaspoons of tamari.
Cut the vegetables into long strips, wash the rocket.
Peel the garlic and ginger. I do not necesarrily peel the ginger, it depends on your preference. Put all the ingredients for the dip into a Food Processor or blender and puree into a smooth sauce. Alternatively, chop the garlic and ginger and mix with the other ingredients using a whisk. Depending on the desired consistency, add water until it's perfect for you.
Place one rice paper in a bowl of warm water to soften it.
Once soft, put the paper on a large plate and top with some vegetables, rice noodles, rocket, shiitake and kimchi and 1-2 teaspoons dip. Turn over the rice paper, fold and roll up. Repeat with the other rice papers.
Enjoy the summer rolls with the dip.
Enjoy!