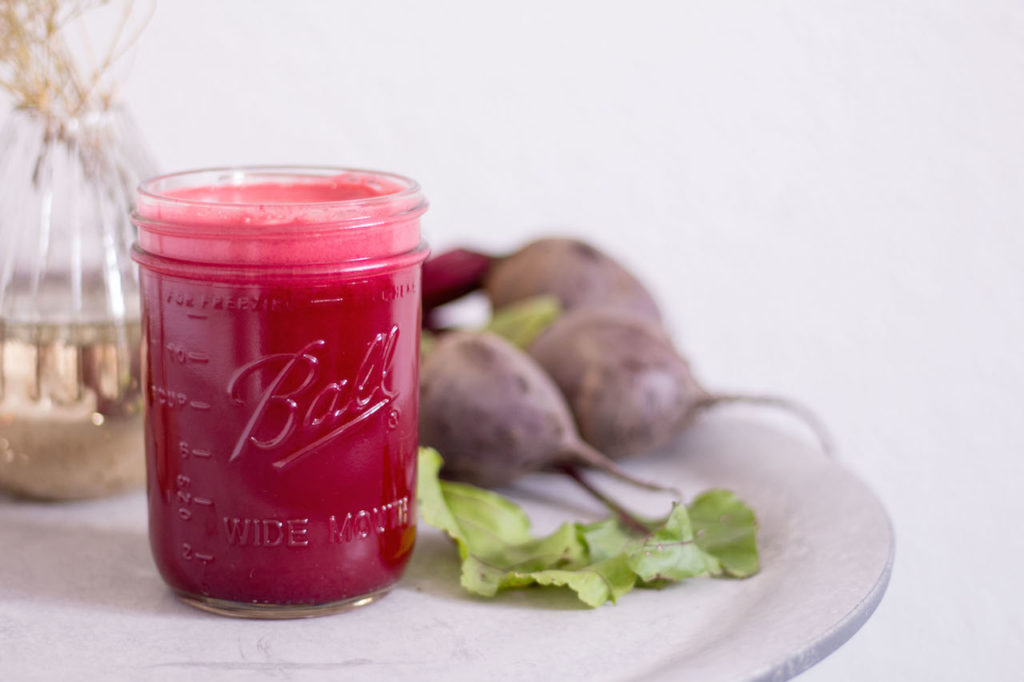 I've probably already mentioned a couple of times how beneficial beetroot is for everyone, and especially high blood pressure patients. Drinking a glass of beetroot juice a day has been shown to drastically lower blood pressure. Naturally, I enjoy some beetroot juice a couple of times a week. This delicious combiniation of beetroot, apple, oranges, carrot and ginger is simply amazing. If you like it a little sweeter you can even add half a banana and trust me, you won't be able to tell that you're drinking beetroots at all.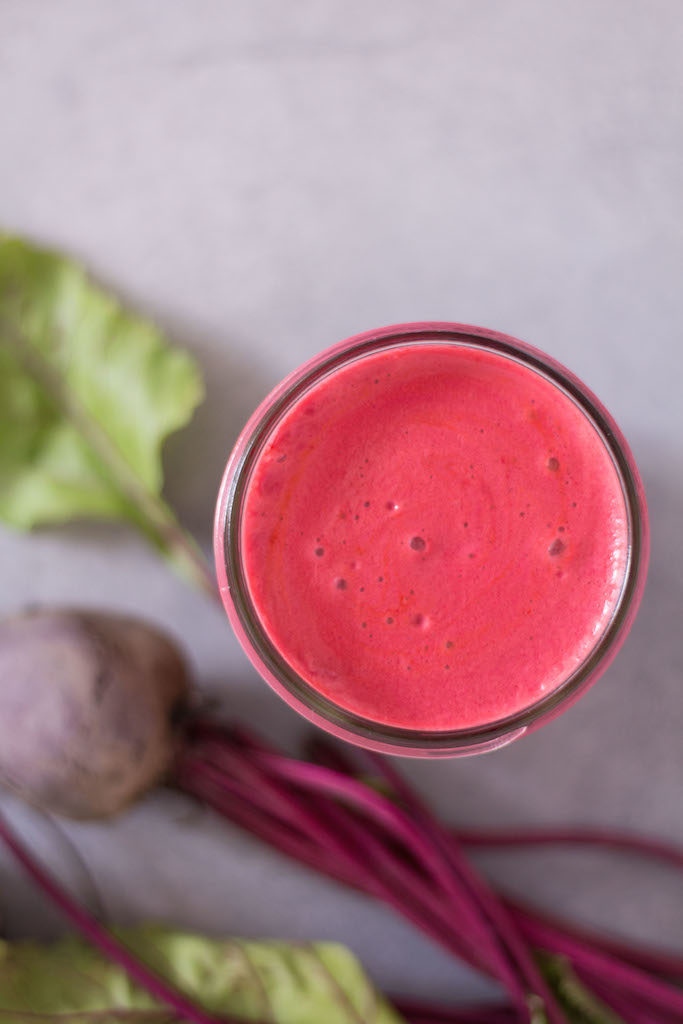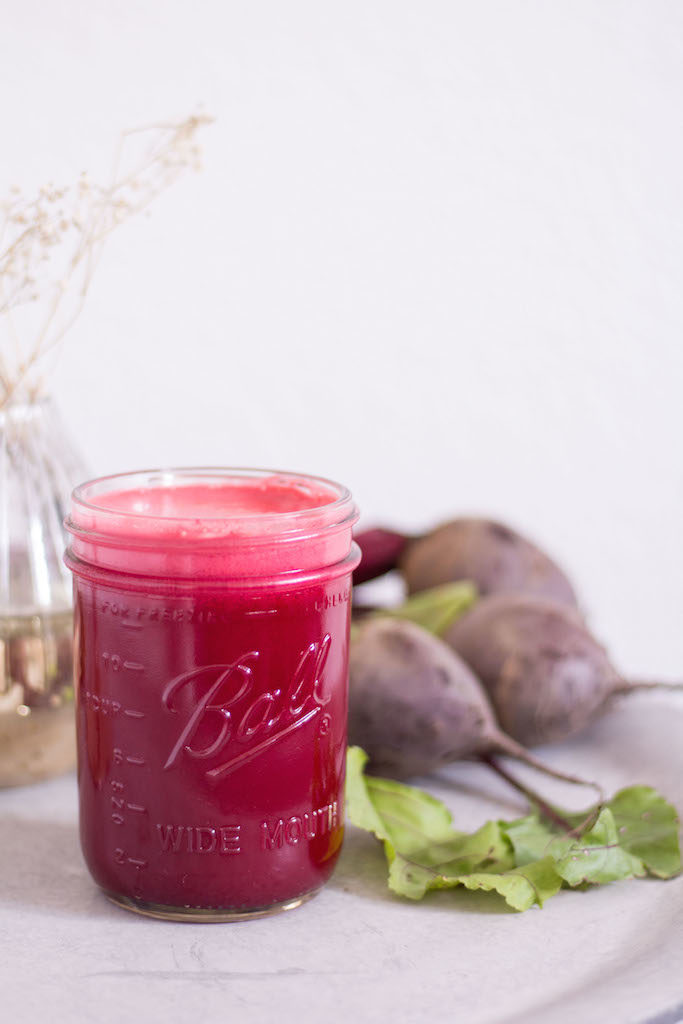 You will need a juicer for this recipe. If you haven't already bought one, now is the time to invest in one. Juicing vegetables is an easy and quick way to get their nutrients. Juicers are also not as expensive as blenders, they start at reasonable prices even students can afford. It'll be worth the money, believe me. Please make sure you add a couple of drops of oil, preferably flax seed oil (also called linseed oil) , to make sure that your body can absorb the fat soluble vitamin K. Flaxseed oil, an incredible source of omega-3-fats, is called "the elixir of life" by some scientists because of its cancer preventing and blood pressure reducing benefits. So it doesn't hurt to add a couple of drops to this juice.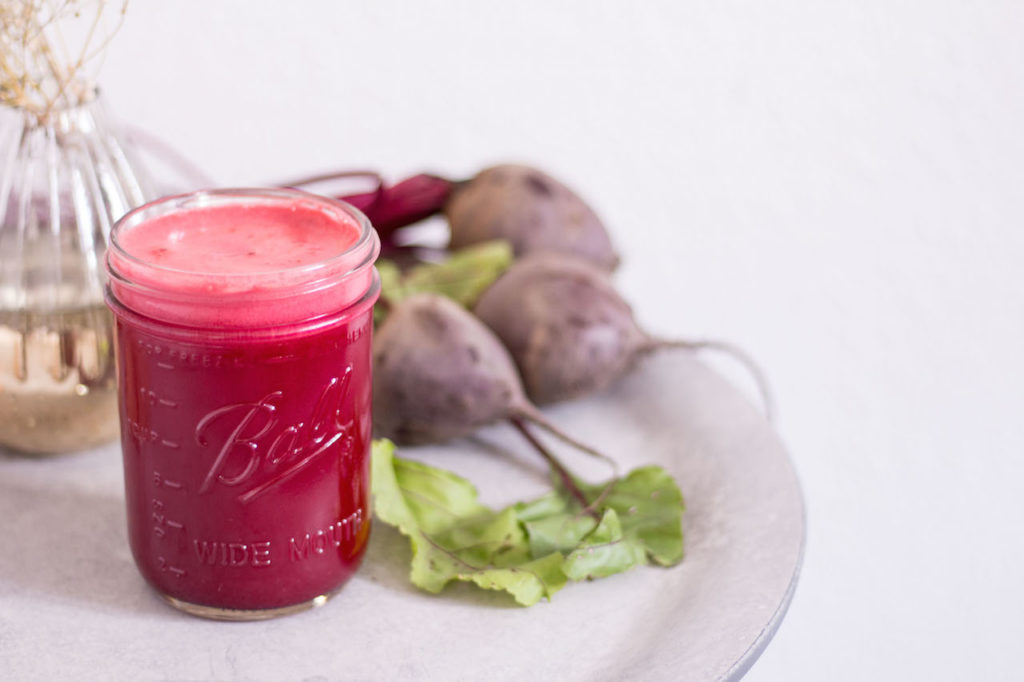 Health benefits:
– biotin (important for blood sugar balance and skin health, necessary to build healthy fats that keep the skin moist and soft)
– iron (important for healthy red blood cells that transport oxygen through your body)
– manganese (for nerve health)
– potassium (lowers cholesterol levels and blood pressure)
– fiber (important for heart health, lowers cholesterol levels)
– vitamin C (good for your immune system, tissue health)

Delicious Beetroot Juice
Ingredients
1 beetroot
3 carrots
2 oranges
2 apples
a small piece of ginger
a couple drops of flaxseed oil
Instructions
Simply juice the beetroot, carrots, apples and the ginger in a juicer. Use a juice press for the orange and combine everything for a heavenly pretty, delicous and healthy juice.
Notes
My tip: Enjoy for breakfast after a great morning workout.
Enjoy!
---
DID YOU MAKE THIS RECIPE OR HAVE ANY SUGGESTIONS, QUESTIONS OR COMMENTS?
Feel free to leave a comment below, and don't forget to tag your creations on social media using #heavenlynnhealthy.
I'd love for this blog to be a dialogue.
---