I admit that there has been an insane hype regarding green smoothies the past year. But it's actually really unfortunate that there has been so much negative press on them. Of course if you add a banana to your smoothies it contains a lot of sugar, but it's definitely better than eating a snickers bar. I am a big fan of the green deliciousness, and I enjoy the smoothies as a healthy treat. Eating your greens raw as a salad can get boring and especially during the cold winter months I'd much prefer a hot meal over salad. Drinking a green smoothie a day is therefore a great way to add valuable nutrients to your diet without having to rely on salad. This recipe is one of my favorite smoothies and I actually eat it like a smoothie bowl because it is so rich and creamy.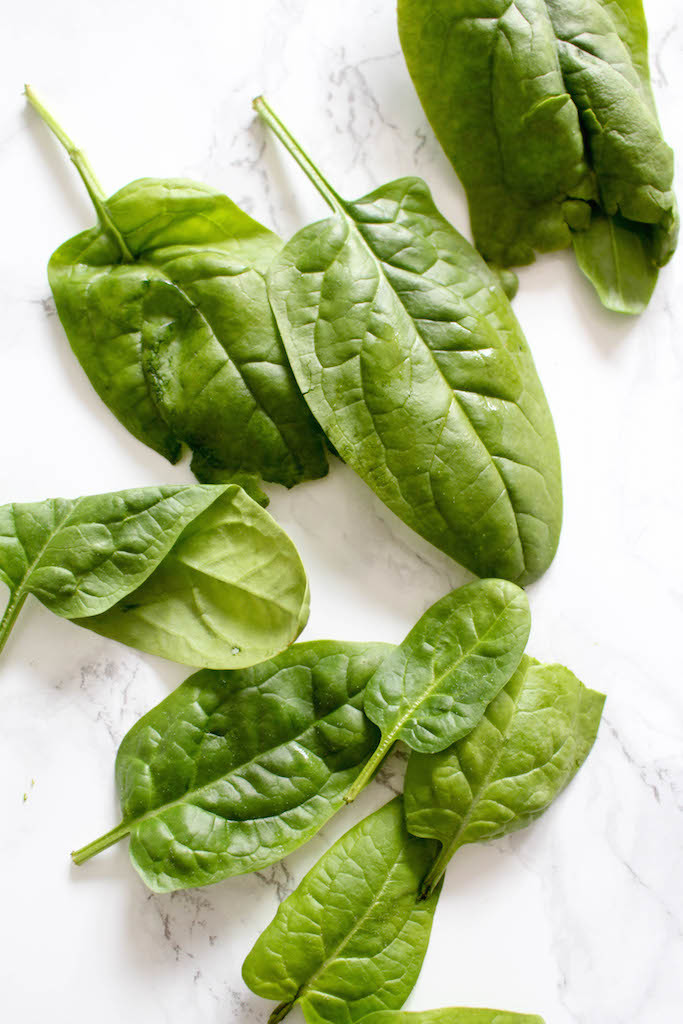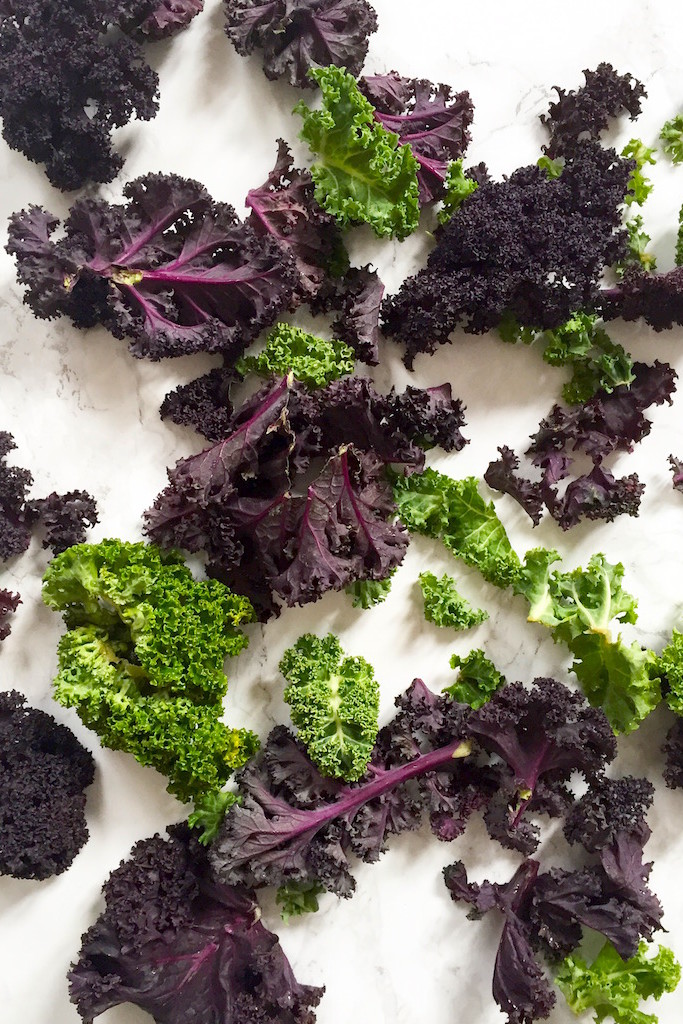 If you live in America or England, lucky you, because you will probably be able to buy fresh spinach or kale all year around. If you live in Germany like me, then kale season is only from October until February so you need to rely on the frozen one. Kale is an amazingly versatile green, and its packed with goodness. Spinach is also one of the most nutrient-rich foods on the planet, so adding it to your smoothie is such a goodness-booster. The avocado in this smoothie is important because the fat is needed to absorb some of the vitamins. If you're not sure about whether you will like this smoothie or not, just add some more banana to it to make it sweeter.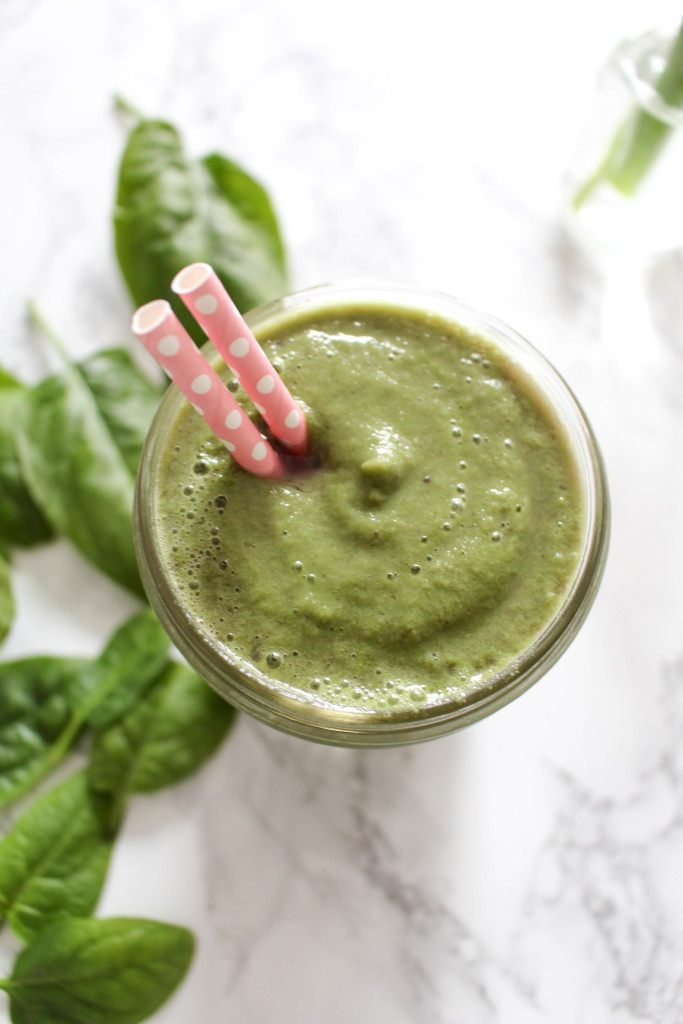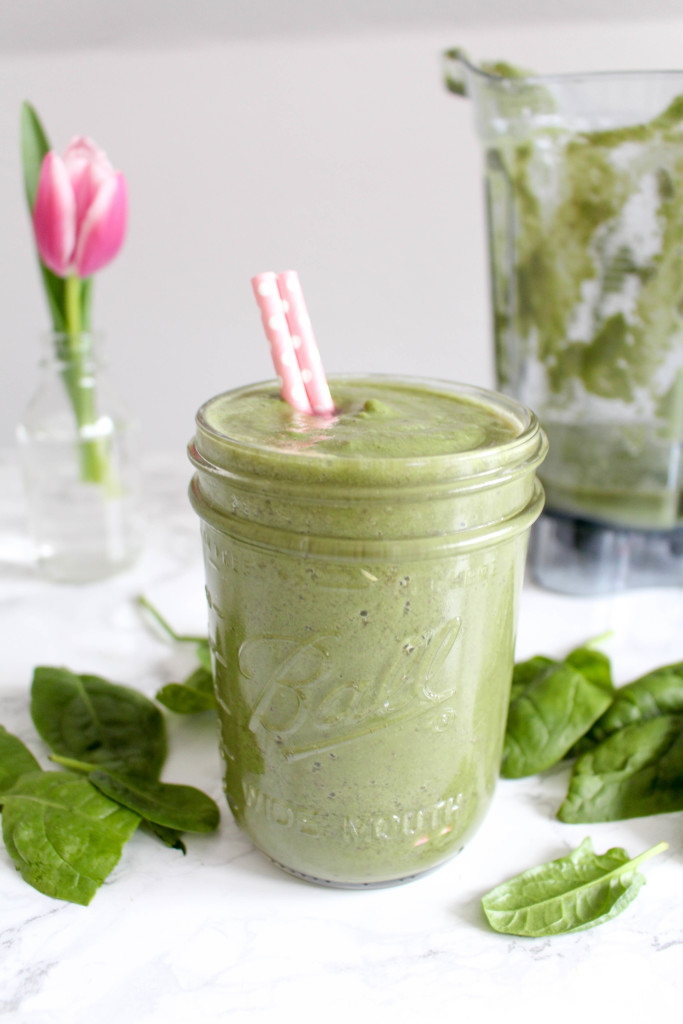 Health benefits:
– fiber (important for heart health, lowers cholesterol levels)
– manganese (for nerve health)
– omega-3-fatty-acids (prevents heart disease, lowers cholesterol and blood pressure)
– potassium (lowers cholesterol levels and blood pressure)
– vitamin A (antioxidant powerhouse, anti-aging benefits, maintenance of good eye-sight)
– vitamin C (good for your immune system, tissue health)
– vitamin K (important for blood clotting and healthy bones)

My favorite Green Smoothie
Ingredients
½ banana
¼ avocado
¼ cup (60g) coconut water
1 large handful of baby spinach or kale
a few mint leaves
½ cucumber, peeled
½ thumb-sized piece of ginger
½ apple, core removed
Instructions
Simply place all the ingredients into a blender until smooth. Enjoy as a drink or as a smoothie bowl with some granola.
Enjoy!