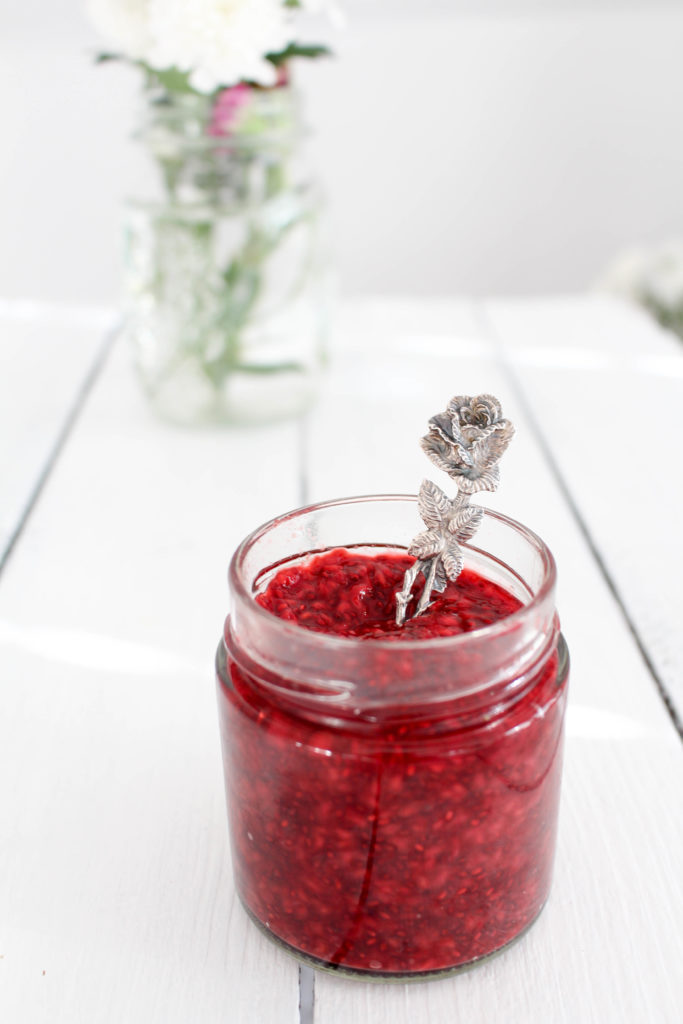 My love for jam is probably based in my German roots. Us Germans cannot imagine a life without jam. Traditionally we enjoy it on bread or toast, over a thick layer of butter or cream cheese. Unfortunately the traditional jam that my grandma still makes contains a whole lot of processed sugar and gelatin so it's not really healthy. This recipe is probably one of the best recipes on this blog as it turns jam into something healthy. Who knew jam could be be healthy? Instead of gelatin I use chia seeds, which are the world's healthiest super food imaginable, and I substituted the white sugar with maple syrup. Of course you could also use rice syrup to reduce the fructose content. The alternative to processed sugar is packed with minerals and vitamins, such as calcium, iron, magnesium, potassium, and zinc. It's pretty amazing how healthy maple sugar is, isn't it?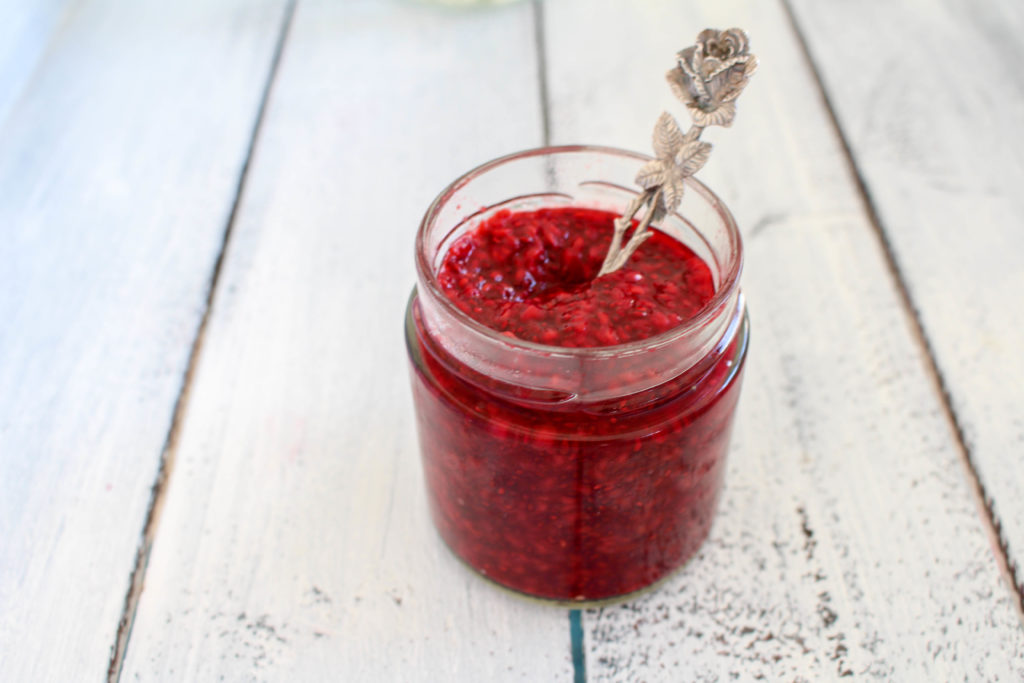 Health benefits
– calcium (important for bone, teeth, muscle and nerve health)
– fiber (important for heart health, lowers cholesterol levels)
– iron (important for healthy red blood cells that transport oxygen through your body)
– magnesium (important for a healthy nerve system, muscle health, energy production)
– omega-3-fatty-acids (prevents heart disease, lowers cholesterol and blood pressure)
– potassium (lowers cholesterol levels and blood pressure)
– protein (important for a healthy metabolism, immune systems, production of enzymes)
– vitamin C (good for your immune system, tissue health)
– zinc (important for growth, skin, and a healthy immune system)
Healthy Chia Jam
Ingredients
3 cups (750g) frozen berries
3 tablespoons (45ml) of maple syrup
2 tablespoons (30g) of chia seeds
Instructions
Start by combining the berries and maple syrup in a small saucepan and bring to a simmer over medium heat. Stir frequently and break down the berries with a fork or spoon. Reduce the heat and let it simmer for about 5 minutes. Then add the chia seeds and cook over medium heat for 10-15 minutes until the jam has thickened up to your desired consistency. Remove from heat and add some more syrup if you like, and then fill it into a mason jar or a glass container of your choice. Stored in the fridge it will be good for about 1 to two weeks.
Enjoy!
---
DID YOU MAKE THIS RECIPE OR HAVE ANY SUGGESTIONS, QUESTIONS OR COMMENTS?
Feel free to leave a comment below, and don't forget to tag your creations on social media using #heavenlynnhealthy.
I'd love for this blog to be a dialogue.
---