I'm so happy to finally share my favorite places in Lüneburg today. I am proud to live in this beautiful small city, and I don't think that Lüneburg needs to hide behind its big sister city Hamburg. Obviously, Lüneburg is not Hamburg, but small cities got their perks, too, and I have to say that I feel very comfortable here.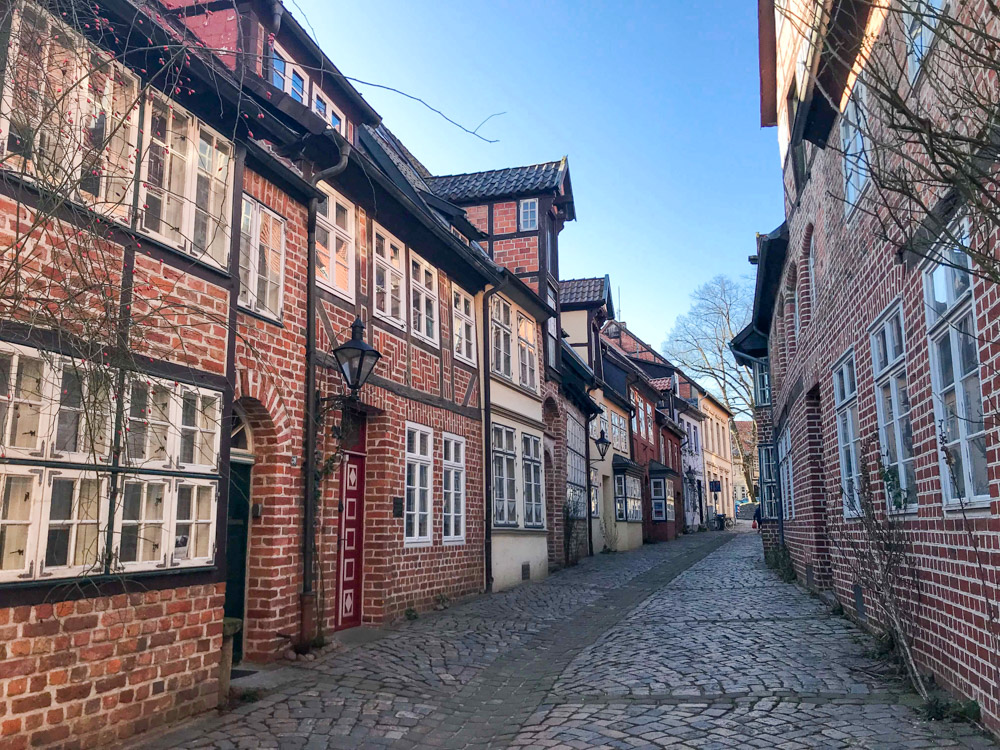 Cafés and Delis
Bell & Beans
Everyone who knows me, knows how much I love the Bell & Beans Café. I used to go there every single day when I still lived right in the city center. This café is also my preferred place to go with friends and family to show them that Lüneburg can be as cool and hip as Hamburg. To be honest, I have not found something like the Bell & Beans in Hamburg yet. So I assume it's safe to say that Lüneburg has a better coffee culture than Hamburg. Of course I'm completely making this up to get everyone to visit Lüneburg (and me!) so that I do not always have to hear my friends say "I'm sorry, I can't come – Lüneburg is so far away". Thank you Bell & Beans for being the best café in Lüneburg! I love you!
Glockenstraße 1
21335 Lüneburg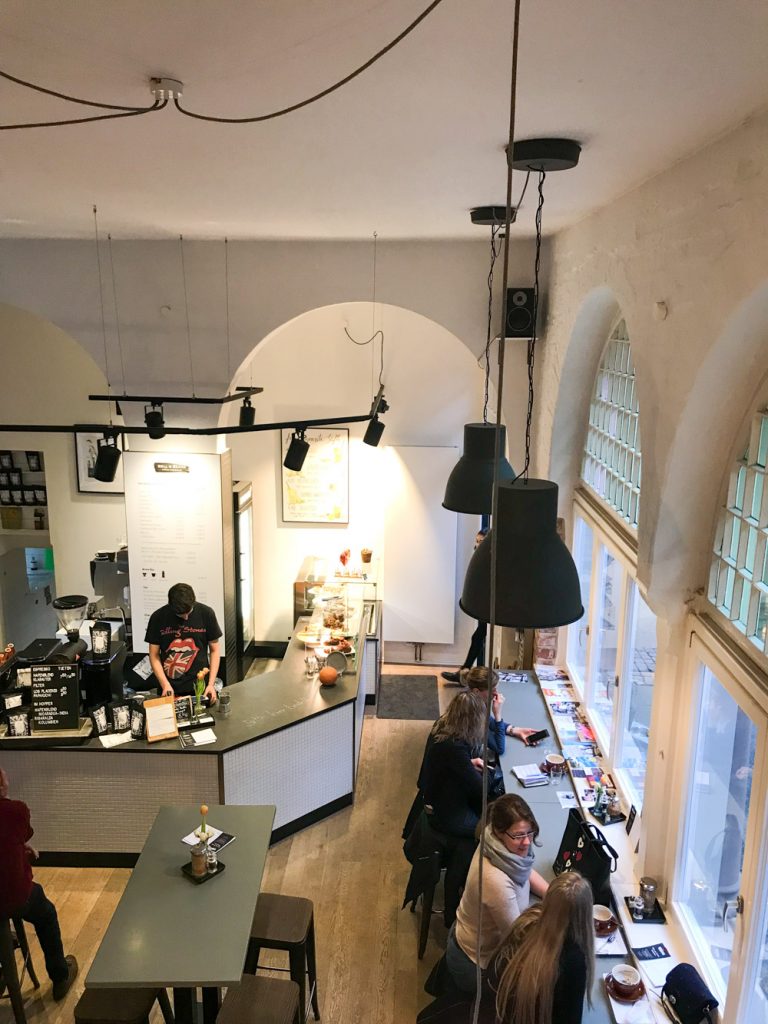 Café Edelstahl
I just discovered this amazing place yesterday! Lüneburg finally has a healthy deli and café! I could not believe it, and I also could not believe that I am only discovering it now, when it opened already a month ago. Café Edelstahl offers everything my healthy heart desires: smoothies, smoothie bowls, power salads, gluten-free, vegan and refined sugar-free salads for reasonable prices! Of course you'll find every plant-based milk on the menu, too, so now you know where to get your oat milk latte from now on. I think it's safe to say that this is my new dream deli in Lüneburg!
Salzstraße Am Wasser 2
21335 Lüneburg
Unfortunately, Café Edelstahl is closed for good.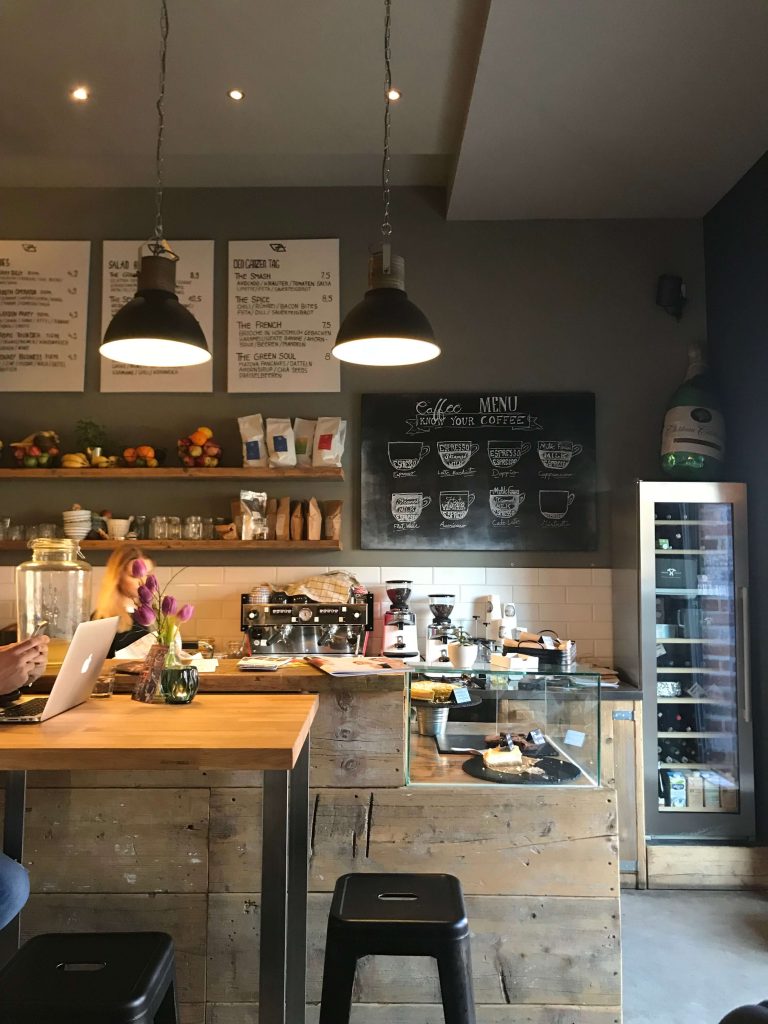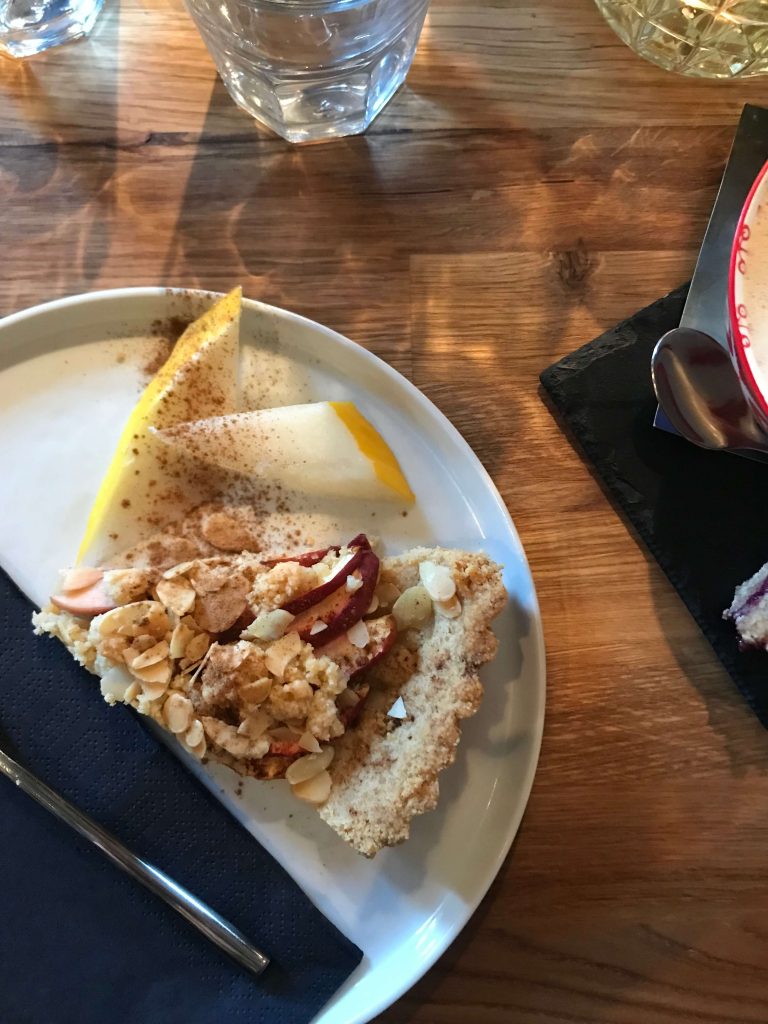 Café Zeitgeist
The Café Zeitgeist used to be my favorite café in Lüneburg when I moved here in 2014. I have not been there for a while (mostly because I discovered Bell & Beans), but every time I walk past it, it is crowded. I love the beautiful interior decor, the friendly staff and it's child friendliness. Most cafés in Lüneburg are pretty small, but Zeitgeist is actually pretty spacy, so I can meet my sister-in-law and niece here. Café Zeitgeist is not a healthy café, but a café with some healthy (or at least vegan) options.
Heiligengeiststraße 36
21335 Lüneburg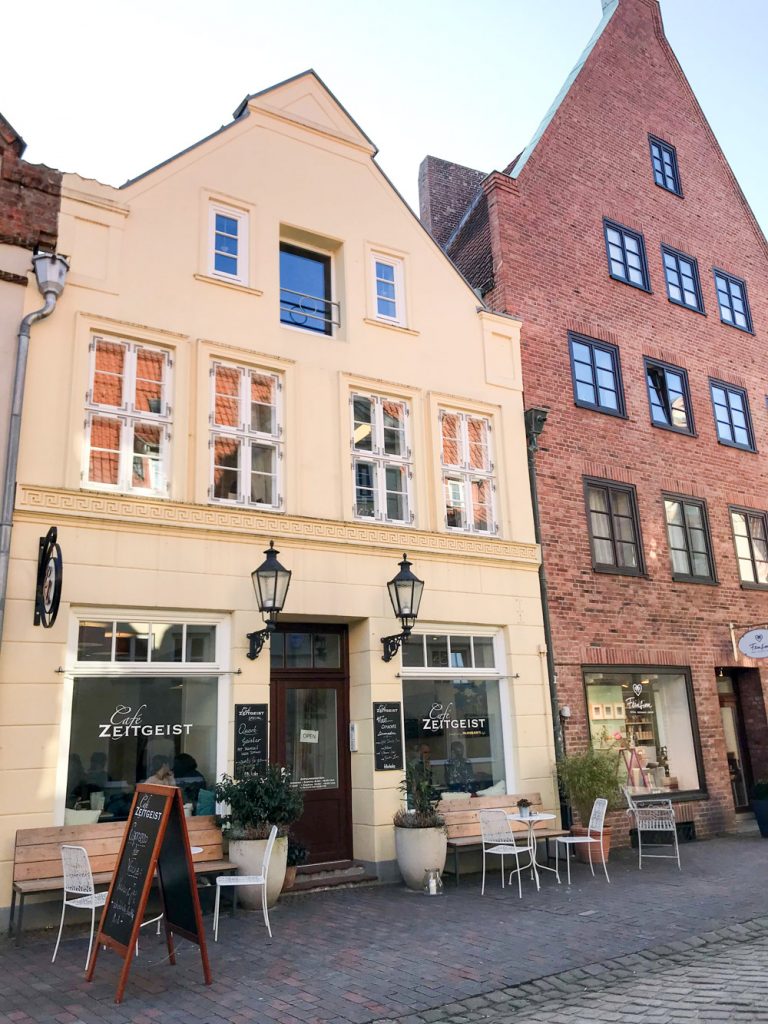 Avenir
Perhaps the most sustainable café in Lüneburg is the "Avenir". Founded by five sustainability-conscious people, Avenir is a café and beer store that sells sustainable and local products, and offers fair coffee and homemade cakes. Of course there are also vegan choices such as plant-based milk for your coffee and vegan cake.
Katzenstraße 2
(Im Heinrich-Böll-Haus)
Das kleine Café
You could call this café my "house café" as it is right in my neighborhood. It's cozy, beautiful, and the staff could not be friendlier. It's not your typical healthy café with chia puddings and vegan cheese, but you get oat milk with your coffee, they offer daily lunch dishes (sometimes vegetarian and vegan), and delicious homemade cakes and pies (sometimes vegan). Vera and Maja, the owners, also serve gluten-free porridges. This is by far my favorite café in Lüneburg.
Wilschenbrucher Weg 27/At the corner of Feldstraße
21335 Lüneburg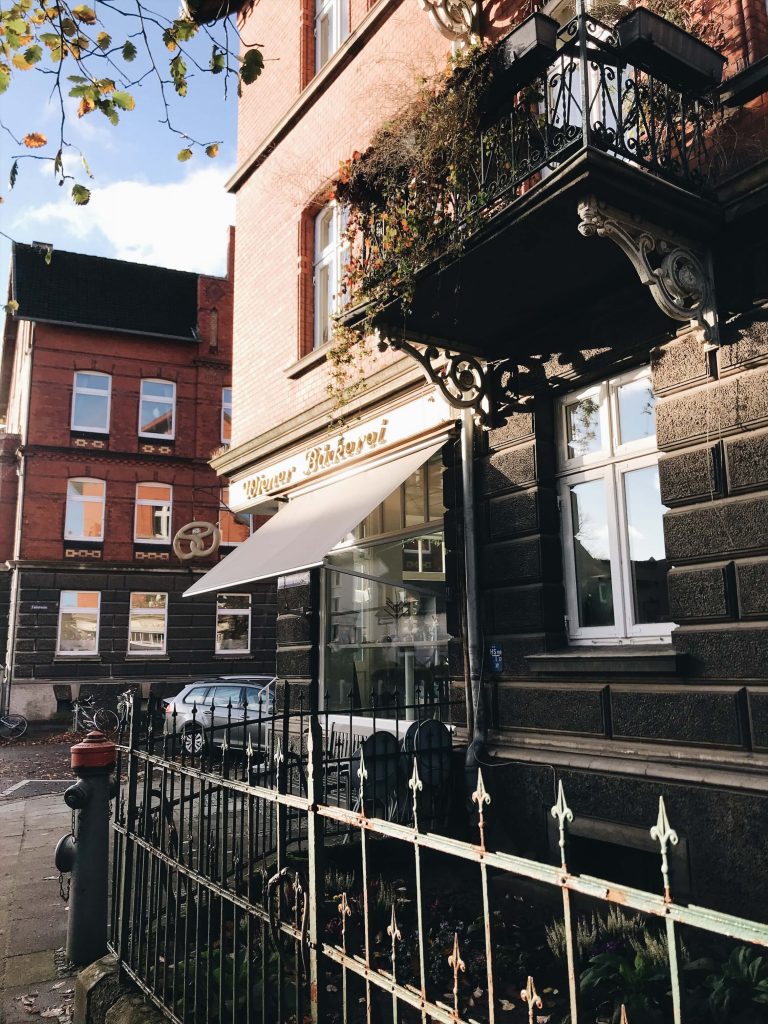 Annas Café
Annas Café is not your typical healthy café. Like most restaurants and cafés in Lüneburg, it's a café and deli with some healthy options. It is mostly known for its homemade cakes, but you can also get some delicious, vegan and sometimes even gluten-free food here. Like I said, there are some healthier options, but don't visit Annas Café to find superfood salads. Visit Annas Café if you're looking for a cozy café with lovely outdoor seatings with a beautiful view over the Lüneburg harbor.
Salzstraße Am Wasser 6
21335 Lüneburg
Restaurants and Delis
Esszimmer
I was devistated when Shiraz, my favorite Persian deli, closed its doors last year. Long story short, the Persian family that used to own Shiraz just made some structural changes. If you're living in Lüneburg, then I'll give you a quick update. As of recently, the restaurant "Esszimmer" now offers the Shiraz cuisine, and what used to be the "Esszimmer" cuisine is now sold across the street at 0,75l. For everyone else, all you need to remember is that the "Esszimmer" offers delicious Persian soups, vegan (but not gluten-free) sandwiches and different daily meals. I believe that it's only to go as of now. I especially love the soups and the rice dishes.
Rackerstraße 7
21335 Lüneburg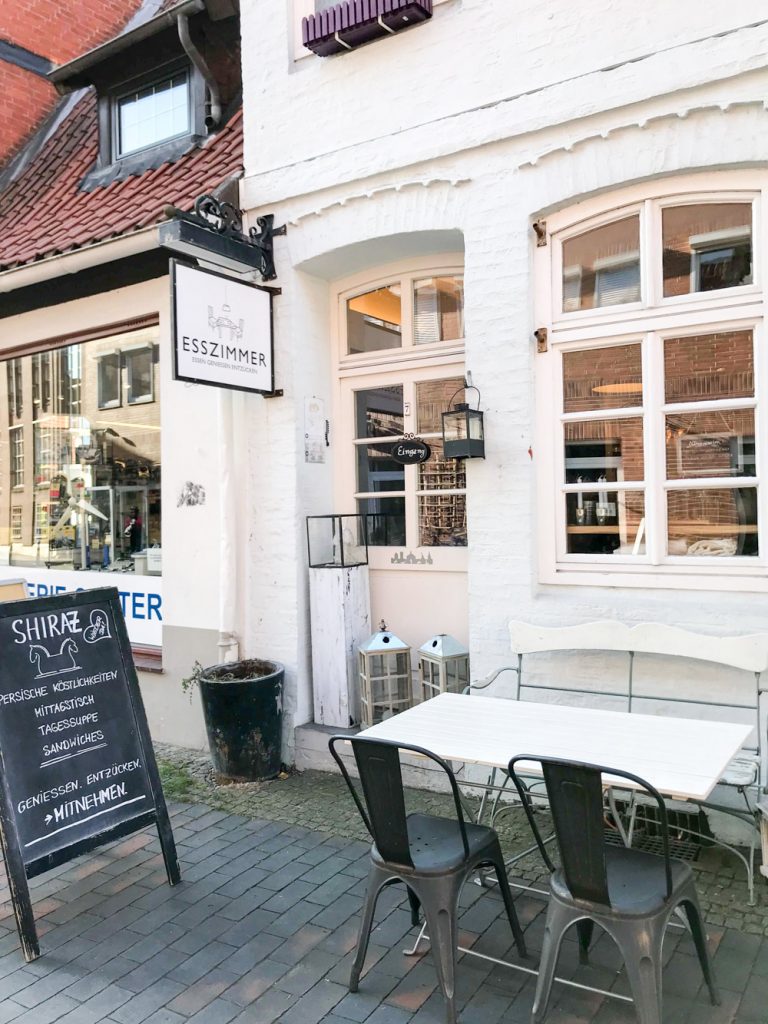 Soraya
I took my sister to Soraya last December, and she was beyond happy. Going out to eat can be difficult in smaller cities if you have celiac disease, but Soraya was able to accomodate her needs perfectly. The persian restaurant offers the most delicious food. I went there with one of my girlfriends with Iranian roots, and she confirmed that is was close to the traditional Persian dishes that she knew. Long story short: this is one of my favorite restaurants to visit if Jannis and I feel like treating us to something special.
Lünertorstraße 18
21335 Lüneburg
Viscvle Kitchen & Bar
Viscvle Kitchen & Bar is not a healthy restaurant. But it's still one of my favorites if I'm looking for a nice and relaxed evening with friends or family. There is always a vegetarian or vegan dish on the menu, the wine and beer selection is great and the interior decor of the restaurant reminds me of hip places in the Hamburg "Schanze". The food is not healthy per se, but the kitchen uses mainly local ingredients and the menu changes daily. I can highly recommend this restaurant if you are looking for a special night out with your partner or friends.
Salzstraße Am Wasser 3 – 5
21335 Lüneburg
Quán Ăn Ngon Lüneburg
Living in a small city has its perks and its down sides. One downside is definitely the missing Asian restaurants in Lüneburg. That's why I was beyond happy to hear that a new vietnamese restaurant opened up in Lüneburg last summer. It might not be the best vietnamese restaurant, but it's definitely fresh and delicious food, and I love going here. Just like most vietnamese restaurants, they use quite a lot of sugar in their sauces, but I still love their food.
Obere Schrangenstraße 1
21335 Lüneburg
Shopping
I have to admit that I am not the biggest shopping queen at the momet. I have put most of our interior projects on hold at the moment, because we have spent quite a lot of money on the move last summer. But there are some interios projects that are next on my list, such as our living room and hallway, and bathroom.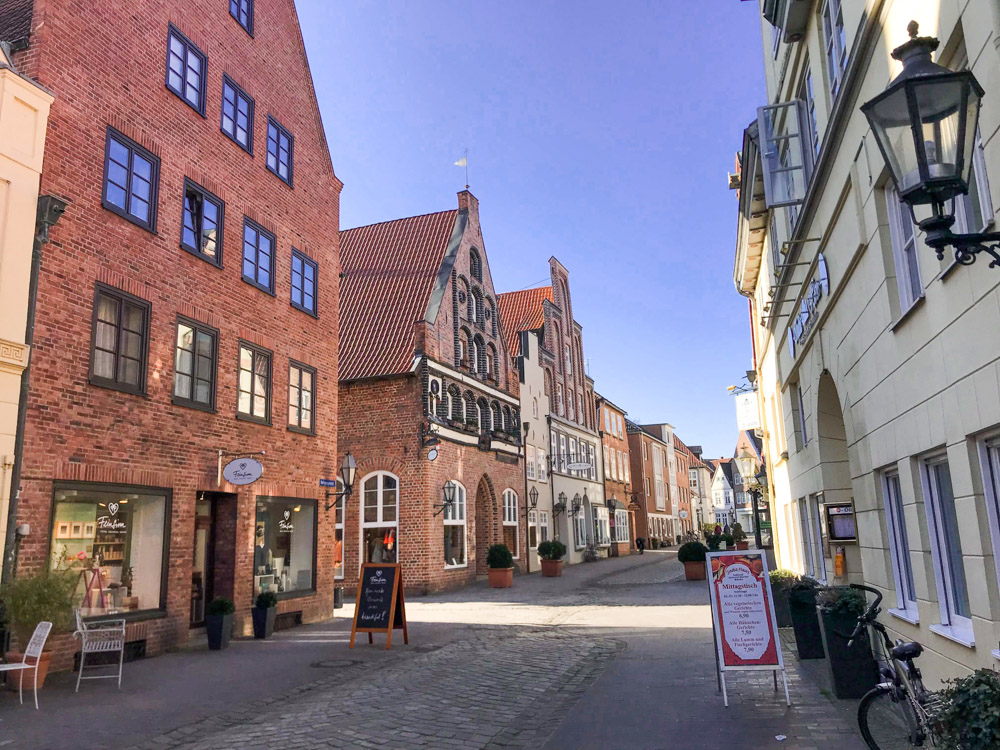 Feinsinn
One of my favorite stores in Lüneburg is Feinsinn. A super cute concept store with my favorite partner brand Brote Copenhagen, L:A Bruket, Lovely Linen, Pfeffersack & Söhne and other amazing interior and food brands. Whenever I need a gift, this is my first and only stop, because you always find something special.
Heiligengeiststraße 35
21335 Lüneburg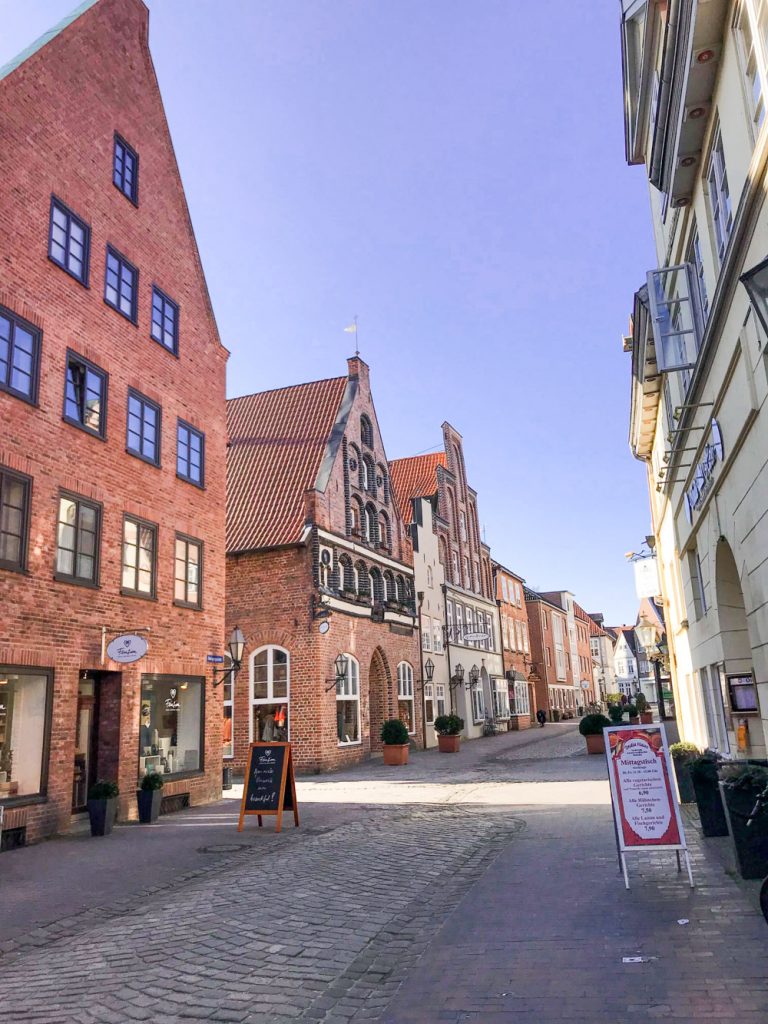 Bekleidungsraum
The first address for fair fashion in Lüneburg is the Bekleidungsraum. The store carries brands such as Armed Angels or other fair fashion brands. It's not exclusively fair fashion based, but I definitely love the style and feel of this local and independent store.
Untere Schrangenstraße 12
21335 Lüneburg