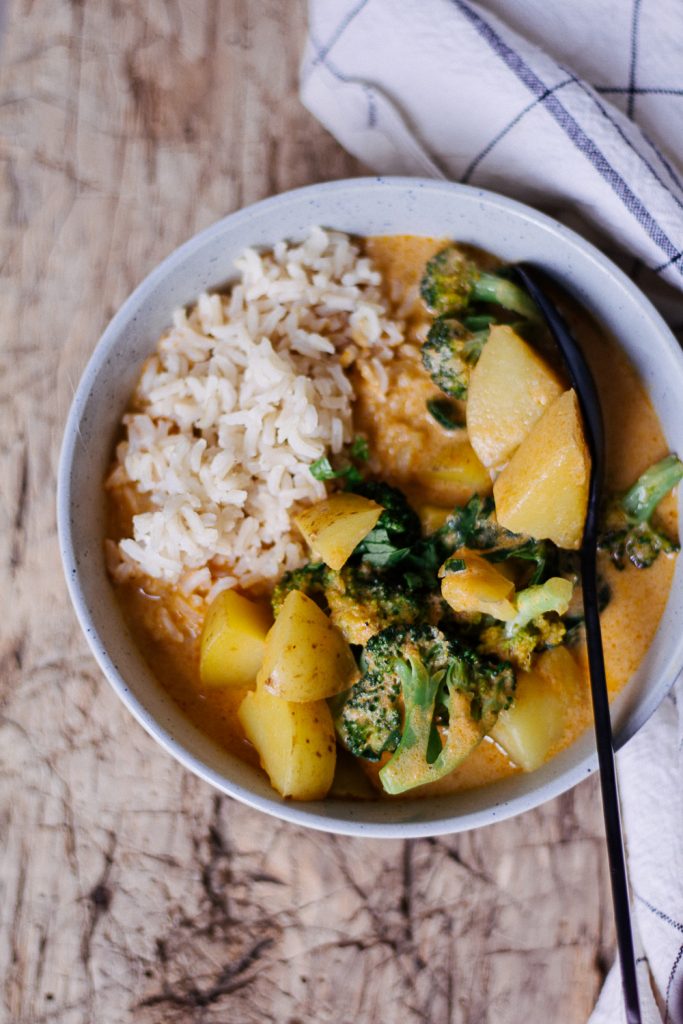 Hello friends. It's this time of the year again – it's autumn curry time.
Or one-pot time, or stew time. Anything in a large pot that you can cook loads of for the entire week. I feel like it's especially easy to eat healthy in the winter as we tend to spend more time inside – hence – in the kitchen. Needless to say I am a bit obsessed with one-pot meals. Have you tried my Morroccan inspired chickpea stew or the blog favorite sweet potato thai curry? If not, then this autumn curry will be the start of a long-lasting curry love. Trust me.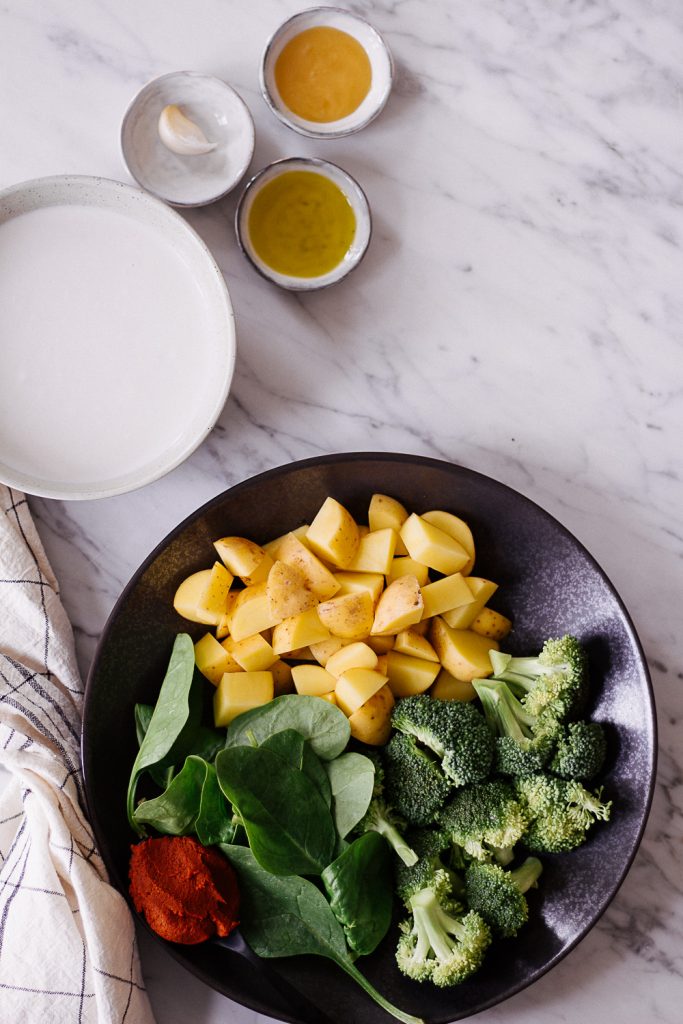 I know. I know. I know. We're all pretty busy and we want to spend as little time in the kitchen as possible. Don't think I don't listen to you. That's why I came up with this SUPER easy ALMOST 5 ingredients curry. You see, the thing with food bloggers is they tend to lure you onto their blogs with fake promises. You'll see the 2-ingredient pizza or the 4-ingredient soup, and you're like "Yes, here, meeeee". You click on the link and you see the yummy pictures and you're like "I can do that – with 4 ingredients?". So you scroll down to the recipe only to find that the food blogger forgot to mention the bazillion ingredients that will make this dish slightly better. I'm sorry to disappoint you, but mostly the missing ingredients are what make the dish so delicious in the first place.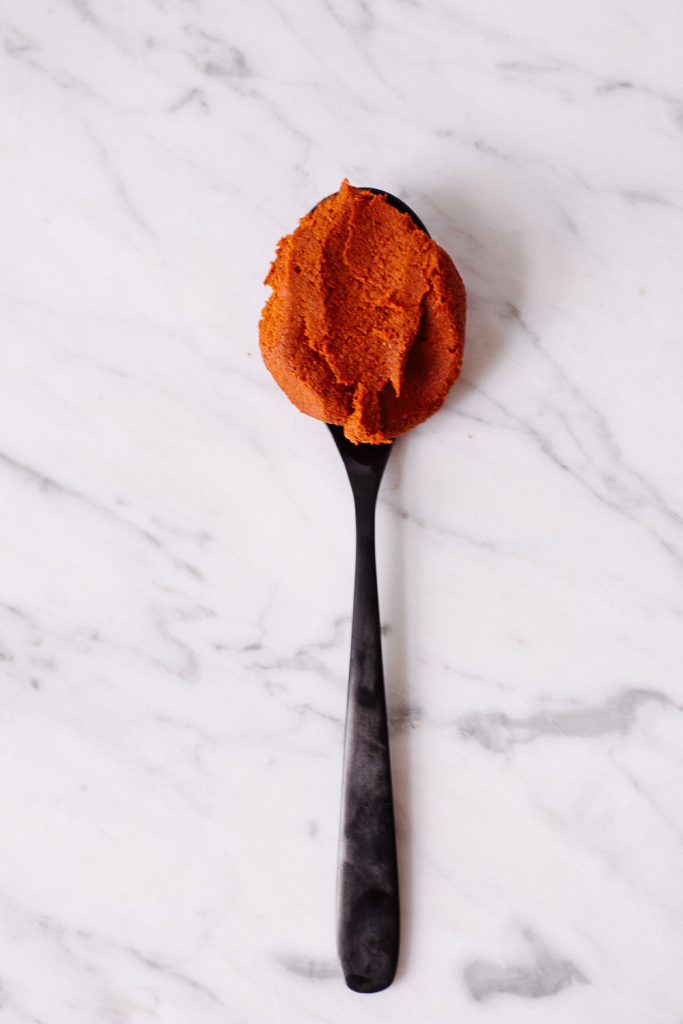 I hate to crush your world, but food bloggers tend to have a different understanding of what "kitchen basics" are than non-food bloggers. From the giant spice rag that they take for granted to the large selection of high quality oils and vinegars. This curry is one of those dishes that do not call for many ingredients per se, but it is better with a little dash of honey, a little dash of tamari and a large dash of lime juice. Three key ingredients that I always have in stock, but that I can't asume you all will have sitting on your kitchen shelf all the time.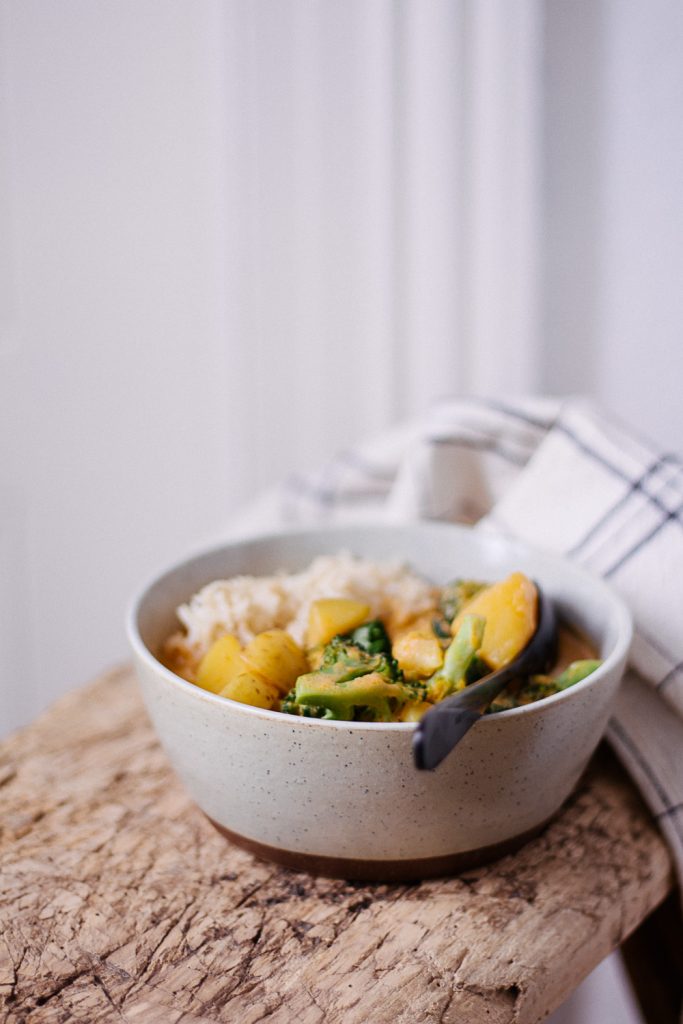 I call this curry "Almost 5 ingredient" curry, because, well, it actually has 12. Don't panic. I'm sure you'll have these four in stock: garlic, oil & honey (or any sweetener such as maple syrup, coconut sugar, or brown sugar if you want). Most bloggers also always, I repeat – always forget that rice (or quinoa, or buckwheat, you name it) is one very important ingredient of curries. It takes time to cook, and it should not be mentioned in the last line for the first time.
"Serve with rice." Thank you for not mentioning this earlier.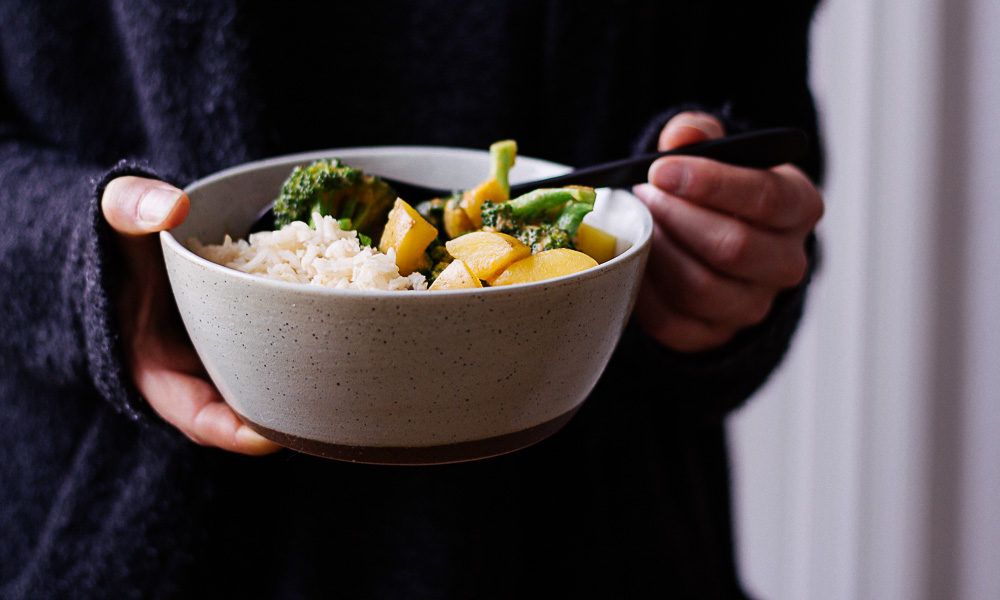 So I am completely honest with you, this curry takes more than 30 minutes to make because you have to chop the vegetables, wash the spinach and cook the rice. But it also won't require 2 hours in the kitchen, so I'll meet you half way if you want.
After spending some time in the kitchen, this curry will reward you with the perfect mixture of spicy and warming coconut milk, delicous fresh vegetables and filling brown rice. You'll have dinner for at least two days, and probably even lunch, too, so that's another great plus.
I hope you'll enjoy this curry just as much as my other curries, and I wish you the best start into the new autumnal week.

Easy Autumn Curry with (Almost) 5 ingredients
Ingredients
2 tablespoons of extra virgin olive oil
2 garlic cloves
1 – 2 tablespoons of red curry paste
900g of potatoes
400g of broccoli
800ml of coconut milk
250ml of vegetable broth, I prefer homemade
2 tablespoons of tamari or soy sauce
1 tablespoon of honey or sweetener of your choice (maple syrup, coconut sugar)
100g of baby spinach
250g of brown rice
2 limes (optional, but delicious)
Instructions
Wash the potatoes and broccolie and cut them into bite-sized pieces. Finely chopt the garlic. Wash and dry the spinach.
Heat the olive oil in a large pot. Add the curry paste and garlic and fry until fragrant. Add the potatoes and fry them for about a minute, too. Then add the vegetable broth and coconut milk as well as broccoli and let simmer for 25 minutes on medium heat.
In the meantime, bring 500ml of water to a boil. Add the rice and cook on medium heat for 25 - 30 minutes.
As soon as the potatoes can be pinched with a knife, add the spinach until it is wilted. Season with the soy sauce or tamari and honey.
Sprinkle with some lime juice right before serving.
Enjoy!
Did you make this recipe? Tag your photo with #heavenlynnhealthy to share the love!
Merken
Merken