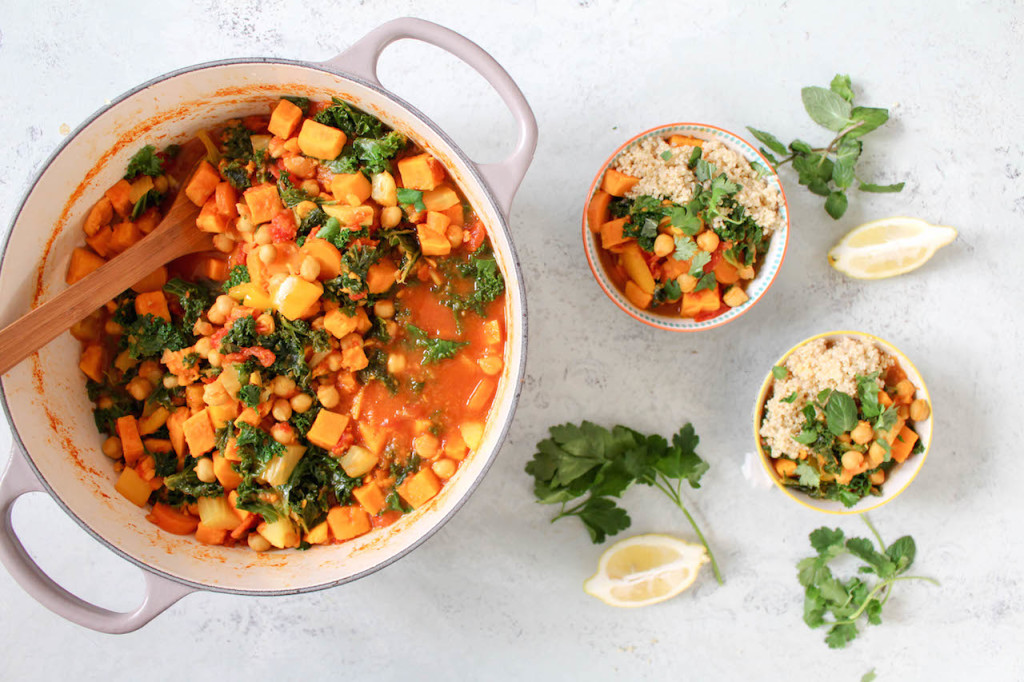 Can anyone tell what I got for Christmas? That beautiful grey dutch oven is the newest addition to my kitchen, and as you can tell, I am pretty obsessed with it. Until now I have been cooking everything either in my Thermomix, or in my grandma's old iron pot, that literally burned everything. So this dutch oven has been used quite frequently ever since I got it for Christmas. Last week I added the most delicious bean and buckwheat chili to the blog, which sort of took us to Mexico, and today's recipe is inspired by yet another country: Morocco. Even though I am yet to visit this beautiful piece of land, I do love its foods and spices. Moroccan spices include many warm flavors, such as turmeric, cumin, cinnamon and coriander. All these can be found in this delicious stew, that all of you really need to try. The dish is also completely coconut milk free, which I know my sister will love when she reads this.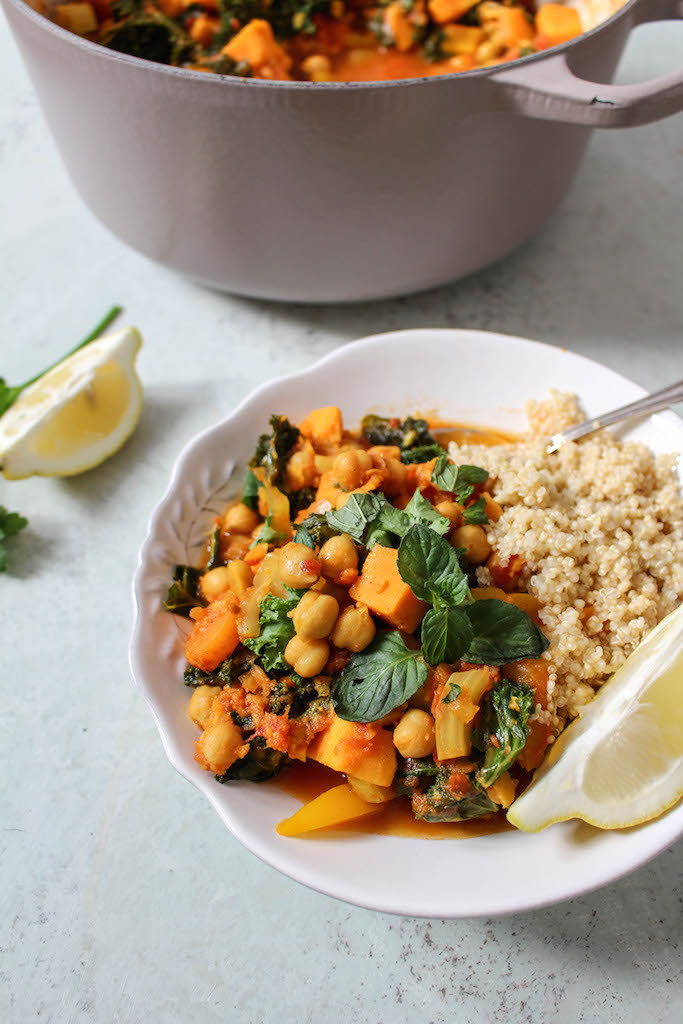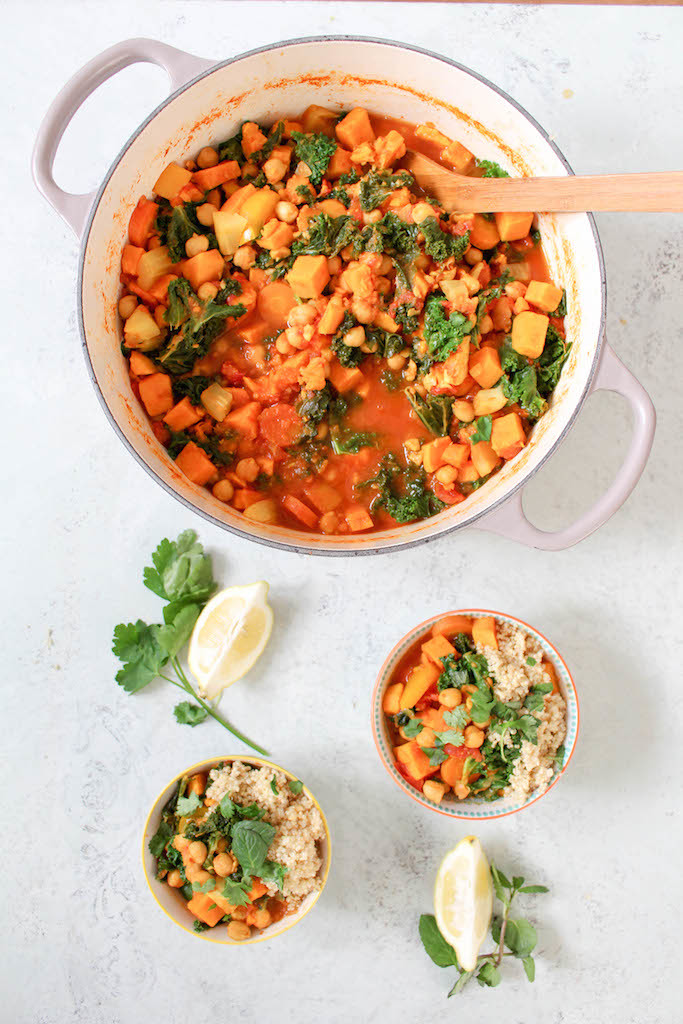 As kale is still in season I thought that it would be a nice addition in this otherwise pretty red meal, but if you can't find kale anymore, you can totally substitute it with baby spinach or other greens. Chickpeas and sweet potatoes are the main ingredient in this stew, and they form the most delicious liaison that you can imagine. Chickpeas also add some healthy protein and fiber to this dish, leaving you satisfied, but not too full, for many hours.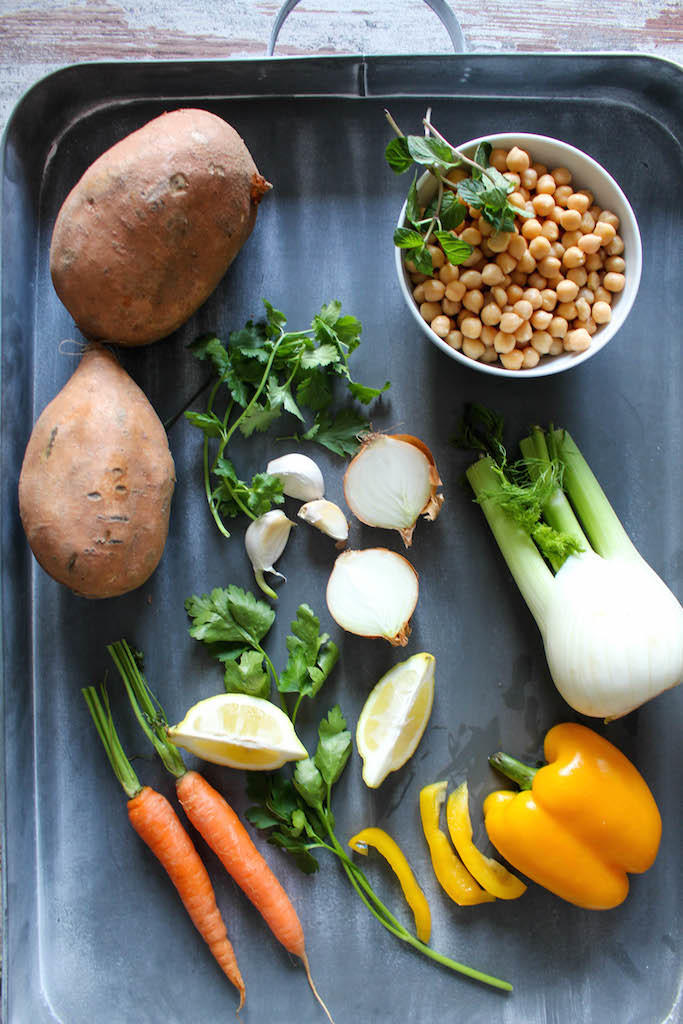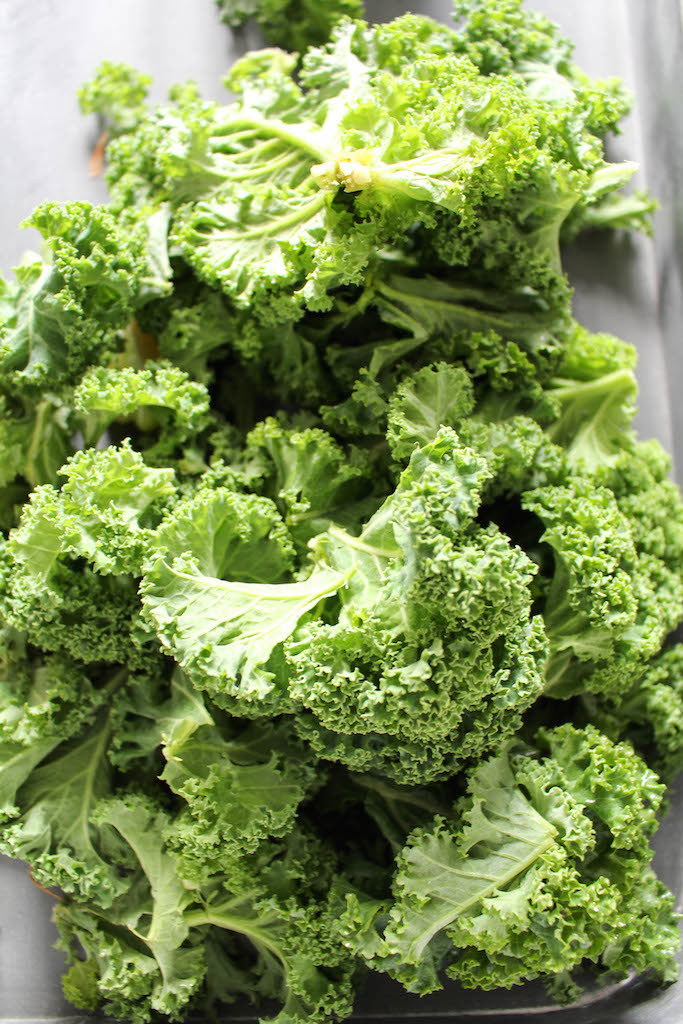 Sweet potatoes are one of my all-time favorite ingredients, as they are so much more exciting than regular potatoes. They are also an incredibly rich source of vitamin A, which is important for healthy eye-sight, skin and immune system.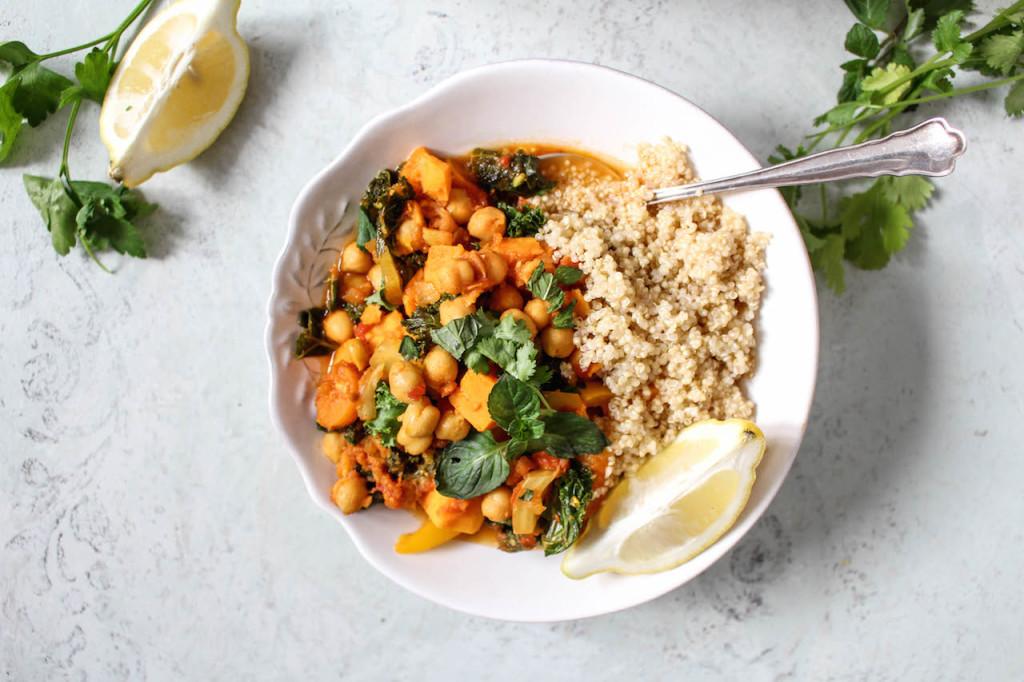 I am absolutely in love with this recipe, and I am sure you'll love it too! The warm spices such as turmeric, cumin, and cinnamon create an absolutely incredible sensation in your moth, leaving you to want more more more… I am not exaggurating, this moroccan spiced chickpea, kale and sweet potato stew is pure heaven.

Moroccan Spiced Chickpea, Kale and Sweet Potato Stew
Author:
Heavenlynn Healthy
Ingredients
2 cups (340g) of uncooked quinoa
1 teaspoon of apple cider vinegar (optional)
2 tablespoons olive oil
3 cloves garlic
1 onion
1 teaspoon paprika
1 teaspoon ground cumin
1 teaspoon ground coriander
1 teaspoon turmeric
½ teaspoon ground ginger
½ teaspoon ground cinnamon
½ teaspoon of sea salt
½ teaspoon ground black pepper
a pinch of cayenne pepper
2 sweet potatoes (mine weighed about 1000g)
2 carrots
1 small bulb fennel
1 can of diced tomatoes
3 cups (750ml) of water
2 tablespoons of homemade vegetable stock paste
2 cans (total of 800g) of chickpeas
1 lemon
4 large handfuls of kale or spinach
fresh herbs to serve (I used fresh mint, parsley and cilantro)
Instructions
Start by prepping your vegetables: dice the onion and mince the garlic. Peel and cut the carrots and sweet potatoes into bite-sized pieces. Remove the outer layers from the fennel, remove its core and finely chop it. Wash the kale and remove it the leaves from the stem.
In a large dutch oven or pot, heat the olive oil over medium to high heat. Add the chopped onion and garlic and sauté for 2 minutes. Then add all the spices and sauté until you can really smell the flavor.
Add the water, vegetable stock paste and diced tomatoes and bring to a boil over high heat.
Add the sweet potatoes, carrots, and fennel. Reduce the heat to medium-low, and let simmer for 15-20 minutes until the sweet potatoes are almost tender.
In the meantime, cook the quinoa with 1 teaspoon of apple cider vinegar, one teaspoon of lemon juice and a pinch of salt according to directions on the package. Once you can see small rings form around the quinoa seeds, drain the water and set aside.
Now add the chickpeas to the stew and cook for another 10 minutes. Add the kale right before serving, and stir to combine. Season with additional salt, according to your taste.
Serve with the quinoa, fresh herbs and a pinch of lemon juice.
Enjoy!
Moroccan Spiced Chickpea, Kale and Sweet Potato Video
https://youtu.be/jrgLTzwI0m4