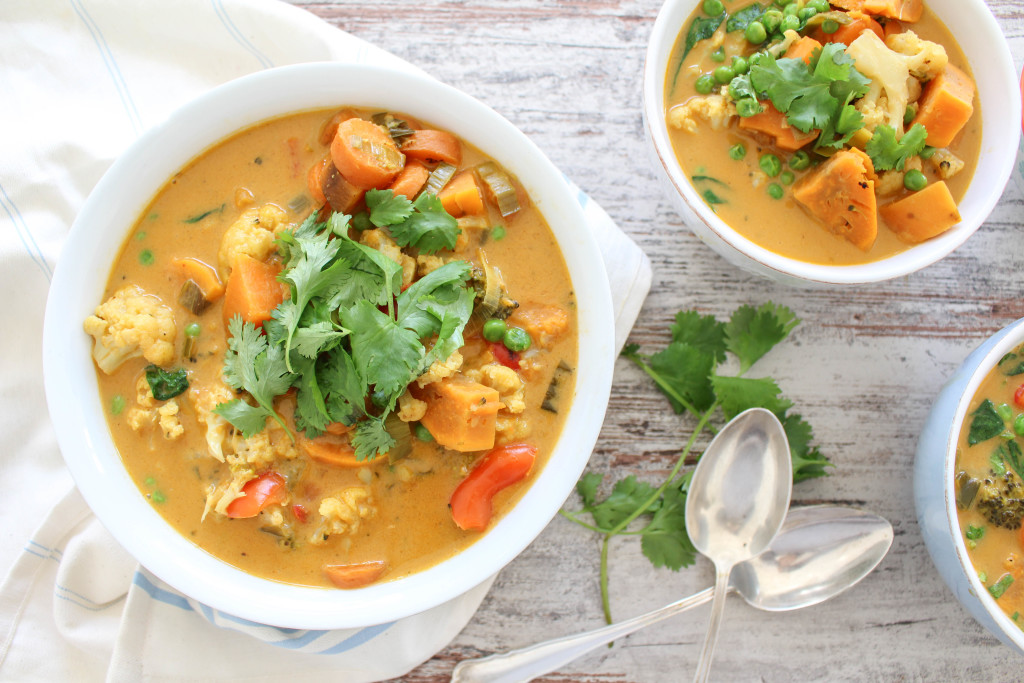 Curries are my favorite comfort food. They make the best dinner as they are stuffed with healthy ingredients, deliciously creamy coconut milk, and amazing spices. I have to admit that I can rarely get my curries to taste the same because I love to experiment with different ingredients, flavors and spices, but this Sweet Potato and Cauliflower Thai Curry has been my go-to-curry for the past weeks. Since it has been pretty rainy and cold in Germany these past couple of days, we've come back to this curry three days in a row, so I decided that it just had to go on the blog.
My favorite curries are Thai curries like this Thai Curry with Lemongrass I posted a few months ago, but this sweet potato and cauliflower thai curry is just as delicious, warming and healthy, and I'm sure you'll find just as much comfort in it as I do.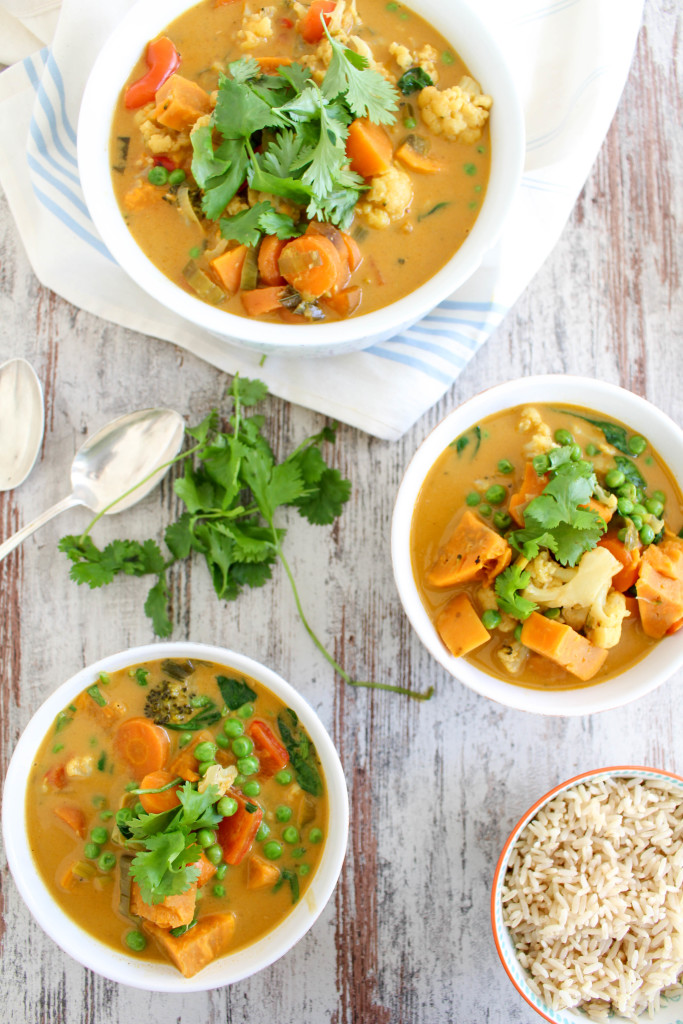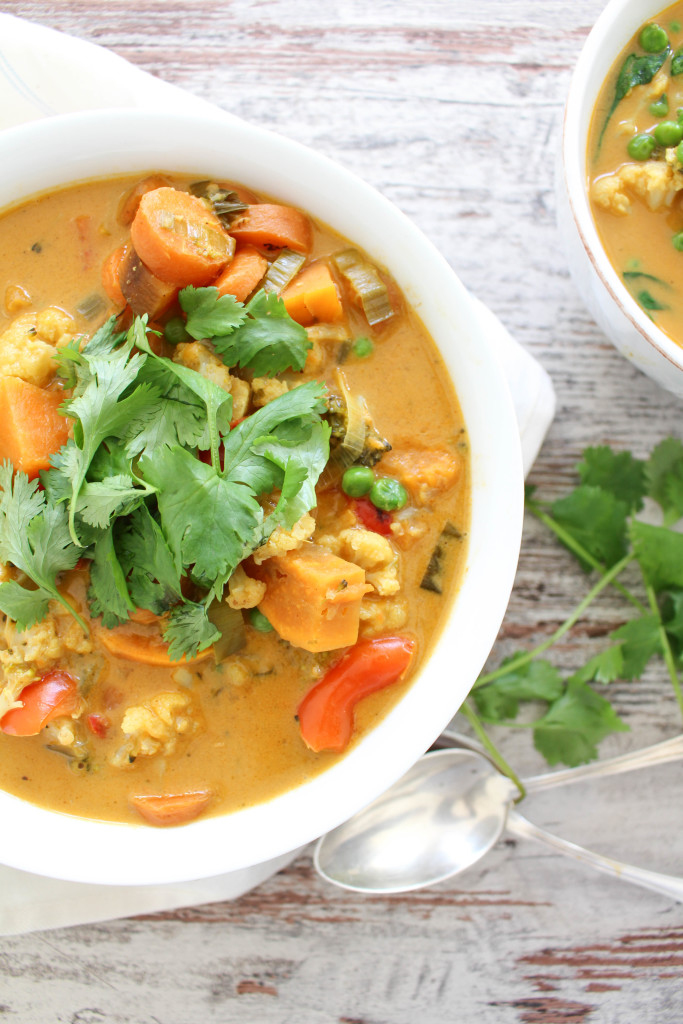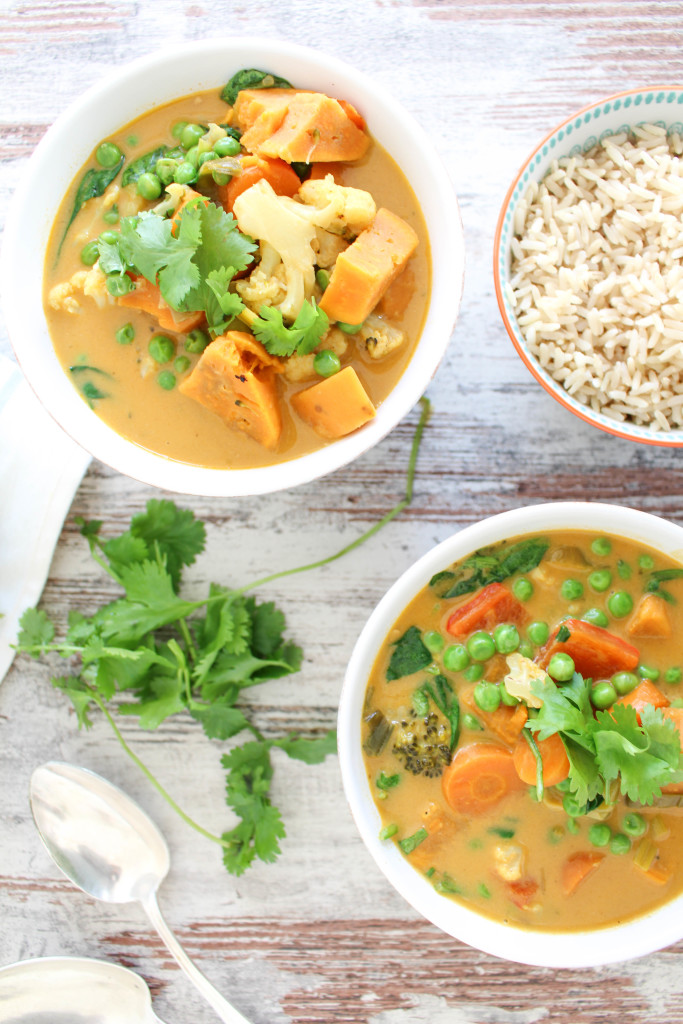 The healthy sweet potatoes, cauliflower and carrots really absorb the unique thai spices, so with every bite, you can make out the ginger, coriander, and cilantro, and the cumin and lemongrass from the curry paste. It is such a great dish that you can throw together on a Sunday night and eat throughout the week because it can easily be stored in the fridge for a couple of days. Curries like this one are also perfect if you still have a couple of different veggies in your fridge that need to be used up before they spoil. You can literally put every vegetable or legumes into a curry: aubergines (eggplants), zucchini, squash, chickpeas or any other beans, mushrooms or peppers – there are no boundaries when it comes to curries.
I prefer to eat my curries with brown rice, but quinoa, buckwheat are also great options. Just use what you have in stock. Give it a try, and you'll see how easy and great curries are.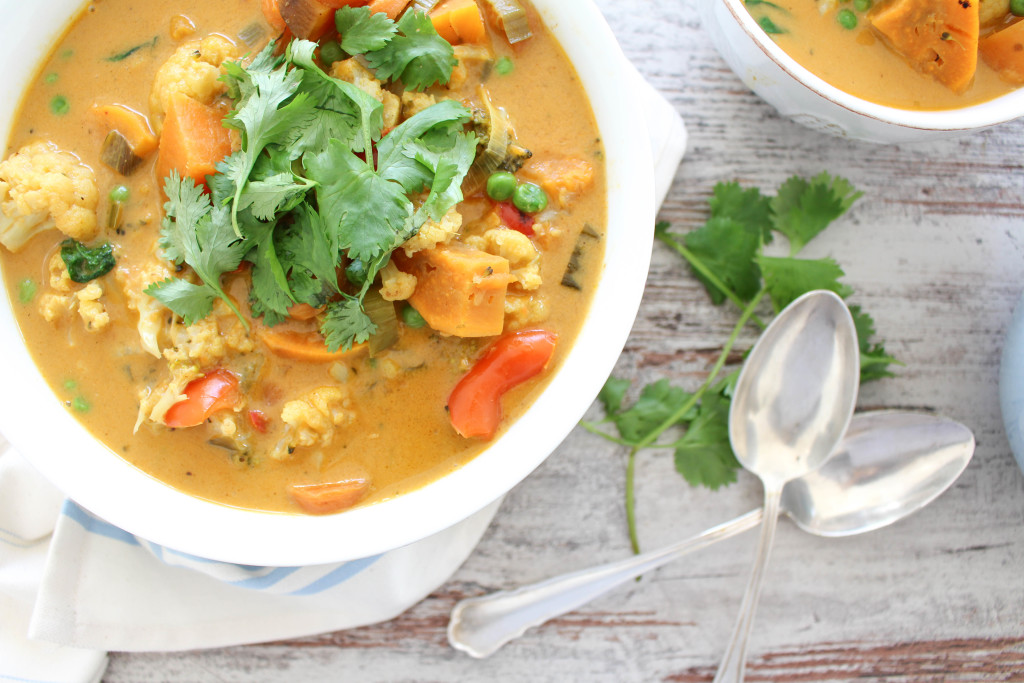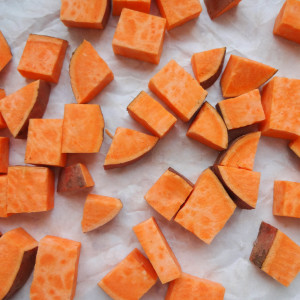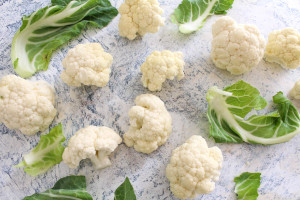 Sweet Potato and Cauliflower Thai Curry
Author:
Heavenlynn Healthy
Ingredients
1 large sweet potato (ca. 400g)
2 cups (300g) of carrots
1 cauliflower
1 red bell pepper
½ cup of frozen green peas (optional, but add some beautiful tough to it)
1 thump-sized piece of ginger
1 tbsp red curry paste
2 tbsp extra virgin olive oil
2 regular cans of coconut milk
1 tsp ground coriander
1 tsp ground ginger
4 tbsp tamari or soy sauce
1 bag (ca. 300g) of fresh spinach
1 handful of fresh cilantro (optional)
2 tbsp peanut or homemade almond butter (optional)
brown rice to serve
Instructions
Start by peeling and chopping the sweet potato and carrots. Slice the red bell pepper, remove the seeds and chop into bite-sized pieces. Finely chop the unpeeled ginger. Take out the peas and let them sit outside in a bowl until they are used at the end of the cooking process.
Heat up the olive oil in a large saucepan or wok. Once the oil is hot, add the ginger and curry paste and sauté for about one minute. Then add the carrots, red bell pepper and cauliflower and sauté everything for another 10 minutes.
Now add the sweet potatoes, coconut milk, tamari and the ground coriander and ginger, and let the whole curry simmer on medium heat for about 40 minutes.
While the curry cooks, boil the brown rice. It usually takes 25 to 30 minutes until it's ready. While the curry and rice boil, wash and finely chop the coriander.
Once the sweet potatoes are fork tender, reduce the heat to low, and add the washed spinach and if you are using peas, add the peas now. Allow the spinach to wilt before sprinkling with a handful of cilantro and serving the curry with the brown rice. Depending on your taste, you might want to add more tamari or spices.
Notes
If you don't have all the veggies that the recipe calls for, you can substitute them with any other vegetable that you have in the house: zucchini, aubergines (eggplants), butternut squash are all delicious.
- If you're allergic to nuts, simply leave out the nut butter part. It will still taste amazing.
- If you don't like cilantro, you can leave it out or you could also use thai basil, which is also great in this curry.
Enjoy!