My tips how to get the most out of your weekend – including meal planning. Yay!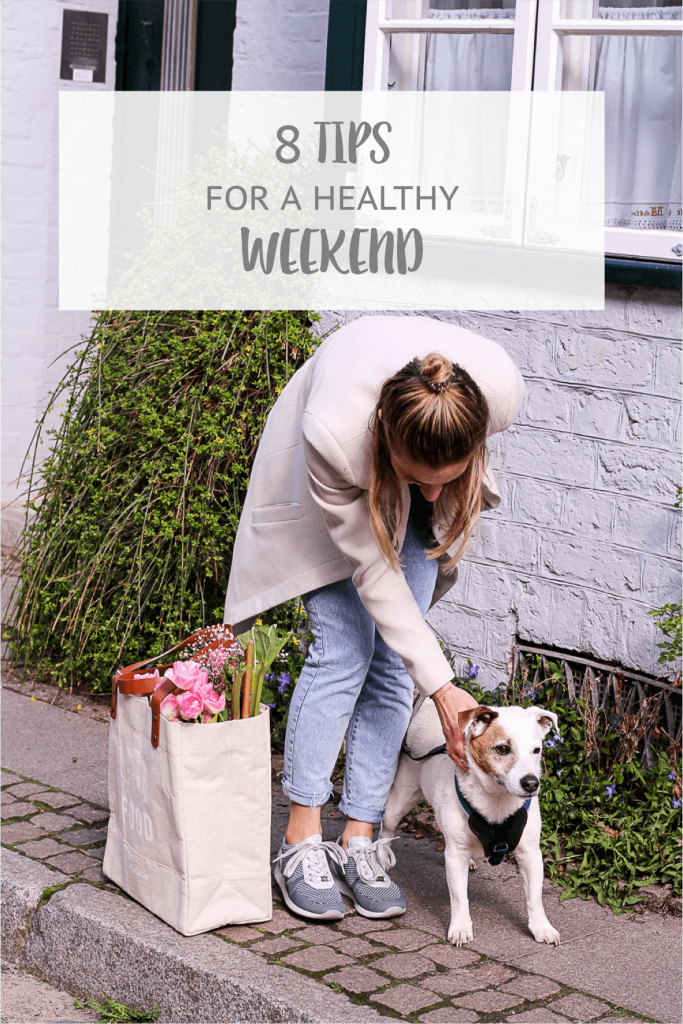 * This post is sponsored by Ara Shoes (yes, the healthy shoes that are totally up and coming).
So I know that many people struggle with staying healthy during the work week. During all of my previous job experiences (mostly six-months internships) I was able to maintain a healthy lifestyle despite commuting to work for an hour every day, BUT my internships only ever lasted six months. So I do not think that I am in any position to tell you how to lead a healthy and happy life while rocking a 60-hour week. And have kids. And a dog. I'm really sorry, but that is really not my specialty, and I do not want to give advice when I do not know how it feels to be in your shoes.
What I can relate to, however, is how to make the best of your weekend. Even if your week is totally busy and lacks time for healthy eating and exercise, you can give your body two full days to heal, to revitalize and to gain energy for the following week. Here are my eight tips for a healthy weekend routine: please do not feel overwhelmed by those tipps. Just pick and choose one or two points that fit your lifestyle and that you feel good about.
1. Try not to sleep in too long on Saturdays.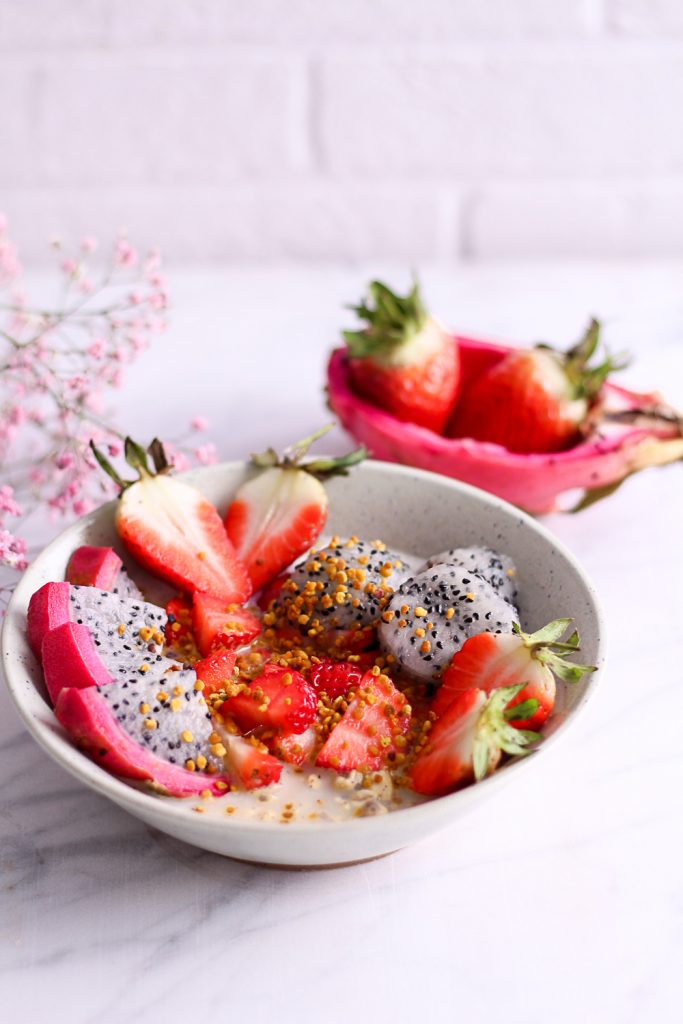 Our body loves to get up and fall asleep at the same time. Now I know that for some people this sounds crazy, but getting up as early as 8 am on Saturdays will give you so much more time to treat your body with extra care, nutrients and exercise. I am not saying that you should be sleep deprived on the weekend. Try not to go to bed too late, and get a good 8 hours of sleep.  If you've had a Friday night out then try to get at least 8 -9 hours of sleep , and drink plenty of water before going to bed.
2. Go for a run or a long walk – in comfortable shoes.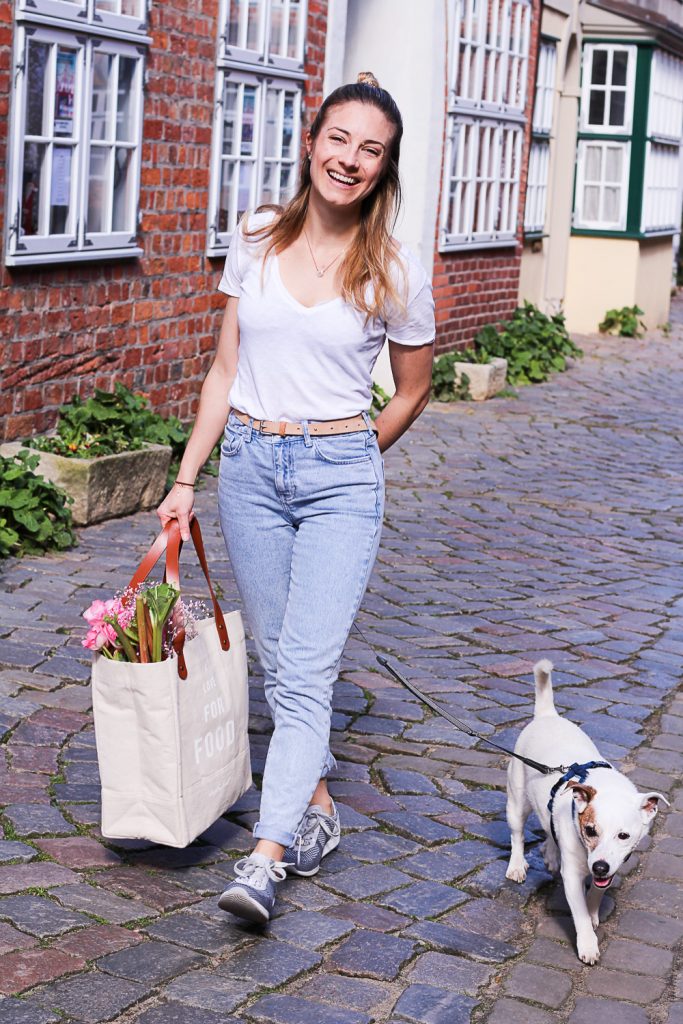 I am not the biggest fan of the gym – I do like to go to my HIIT and Yoga classes, but I pass the training equipment without even thinking that I could use them. So instead of visiting the crowded gym on a Saturday morning run or a walk. Preferably with your dog. The early morning gentle exercise is a wonderful way to stay in shape and deacify (getting rid of all those acidic foods that we constantly consume). I may be a health freak, but I am also a girl who loves shoes, so if it motivates you, invest in a new pair of super pretty trainers such as the Ara Fusion 4 (who I recently had the pleasure to "model" for in the latest sisterMag issue).
3. Eat a healthy breakfast with all vital macronutrients:
I know you've heard this before, but I will repeat it again. Having breakfast on the weekend is vital, it gives you energy for the day, it's tasty and it will provide you with all the nutrients you need. Try something more fancy on the weekends if you like: pancakes, juices, smoothies or avocado toast are wonderful weekend breakfast options. I can't get enough of turmeric porridge lately.
4. Grab fresh local veggies at the farmers' market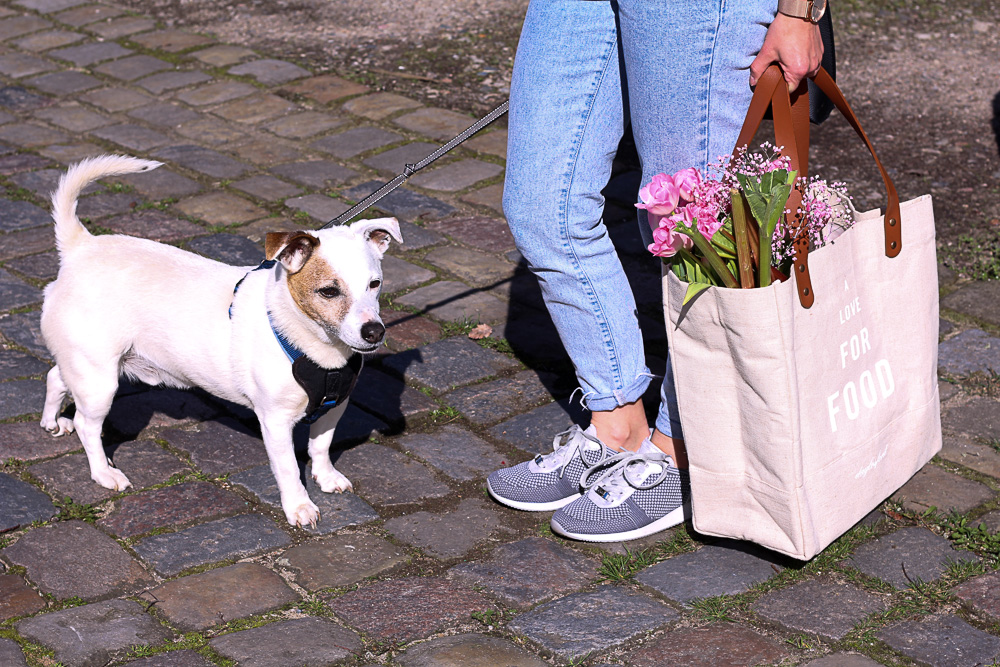 The best part of the weekend: you can eat healthy without time-pressure! So get your butt out to the farmer's market. If it is in walking distance, then grab a reusable bag and walk there – this will give you just another half hour or so of exercise. If you just invested in a new pair of trainers, show them off! In the healthy eating scene, the farmers' market is THE place to see and to be seen. Since I am a student, I like to go to the market right before closing, because many stands give away older veggies or fruit for half the price. Try to buy seasonal and / or local ingredients, but if you want that to buy that pineapple – go for it!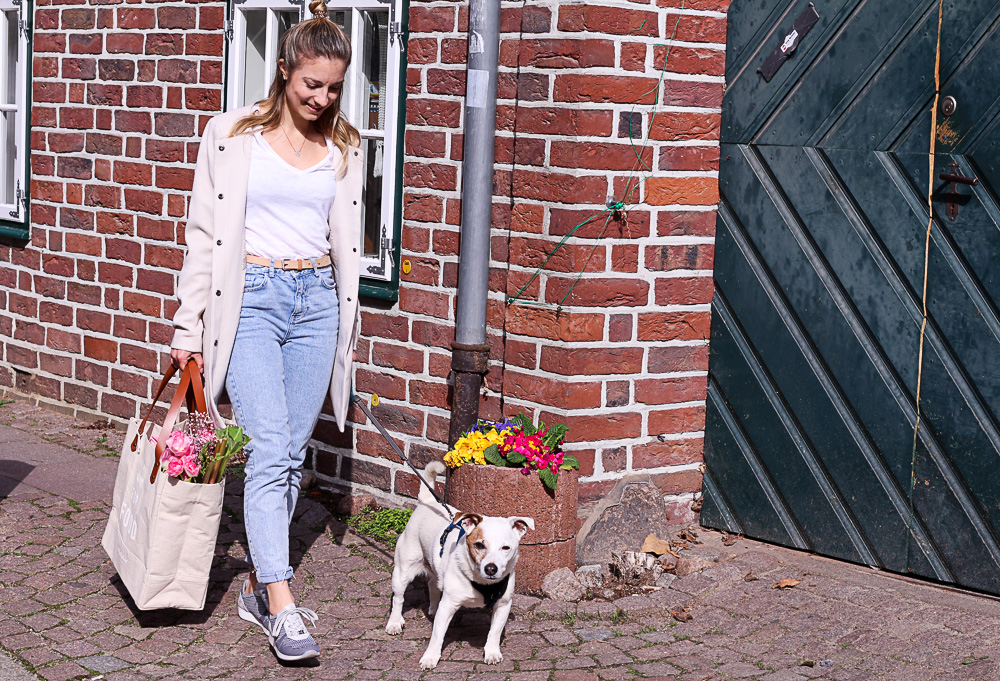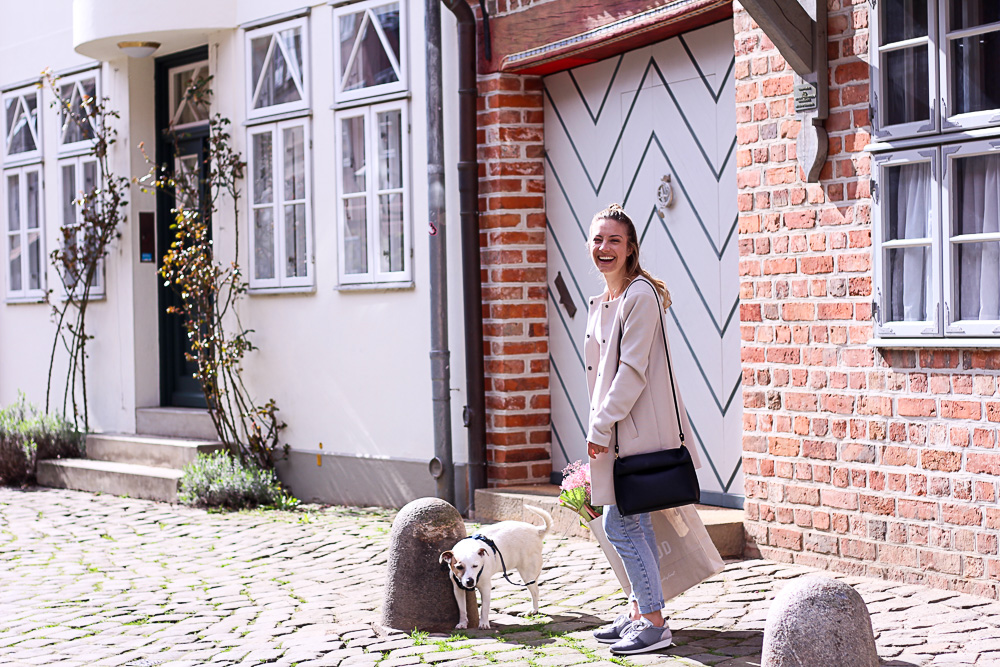 5. Plan a healthy and special dinner for Saturday and Sunday
"Lynn, I love your recipes, but sometimes you use really weird ingredients, and some of your recipes require A LOT of prepping". Yes, I know, and I am deeply sorry for that, but I just LOVE the act of prepping a delicious and healthy meal. So Saturday and Sunday are great for trying new and more advanced recipes. Just take a look at your Pinterest boards and pick two recipes that you have been wanting to make for ages, and then go ahead and make them this weekend. The next tipp picks up on this idea.
6. Invite your friends for a special Saturday dinner
Healthy eating does not have to be unsocial. Once you've picked a new recipe that you want to give a try, invite your friends over for dinner and share it with them. I suggest that you make the Summer Roll Bowl or the Banh Mi Bowl as those are my definite favorite recipes from the blog and they will transform anyone into a healthy eater, I promise!
7. Spend time with your family and friends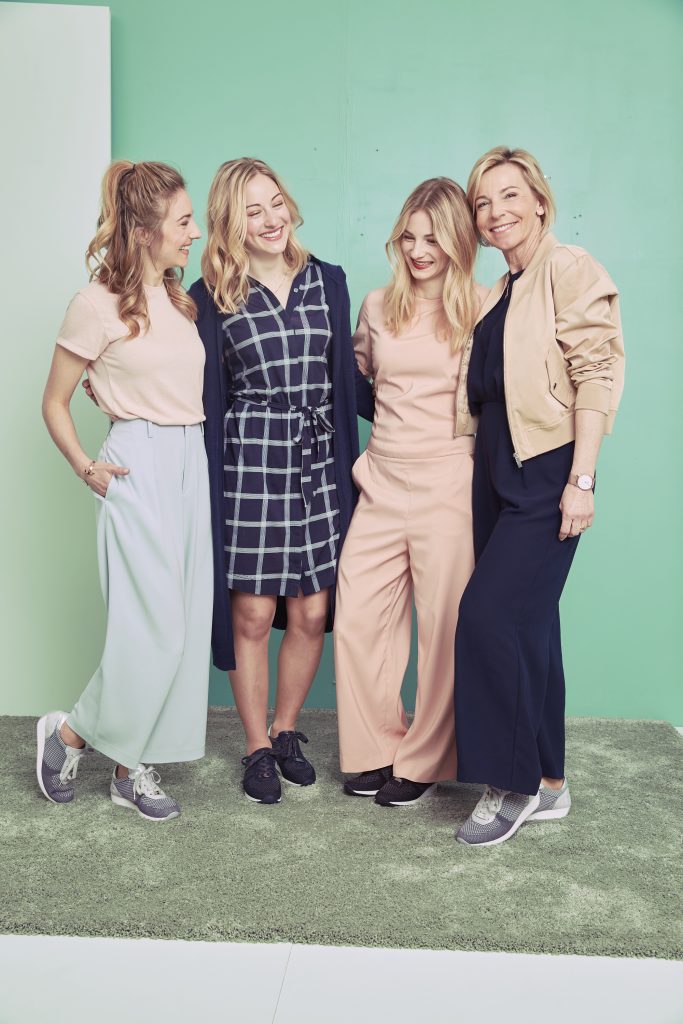 I know that Sundays are for breakfast in bed, Netflix and ordering take-out. But I found that spending a day with my family or friends, makes me so much happier than staying in bed all day. Of course there is nothing wrong with the former, but try to make laid-back plans for a lazy Sunday brunch or coffee date with your loved ones. It will include lots of laughter and happy moments, which will release those magical endorphins, which brighten your mood.
I just spent an amazing day with my family, or at least the female part of it, in Berlin where we did a generation photo shooting for Ara shoes. Now, none of us has experience in modeling nor the perfect model height – but that made it all the more fun. I have definitely not laughed that hard in ages, and I went home in such a bright mood. You can read all about our shooting in the new sisterMag issue (there's even a video of us!).
8. Meal plan!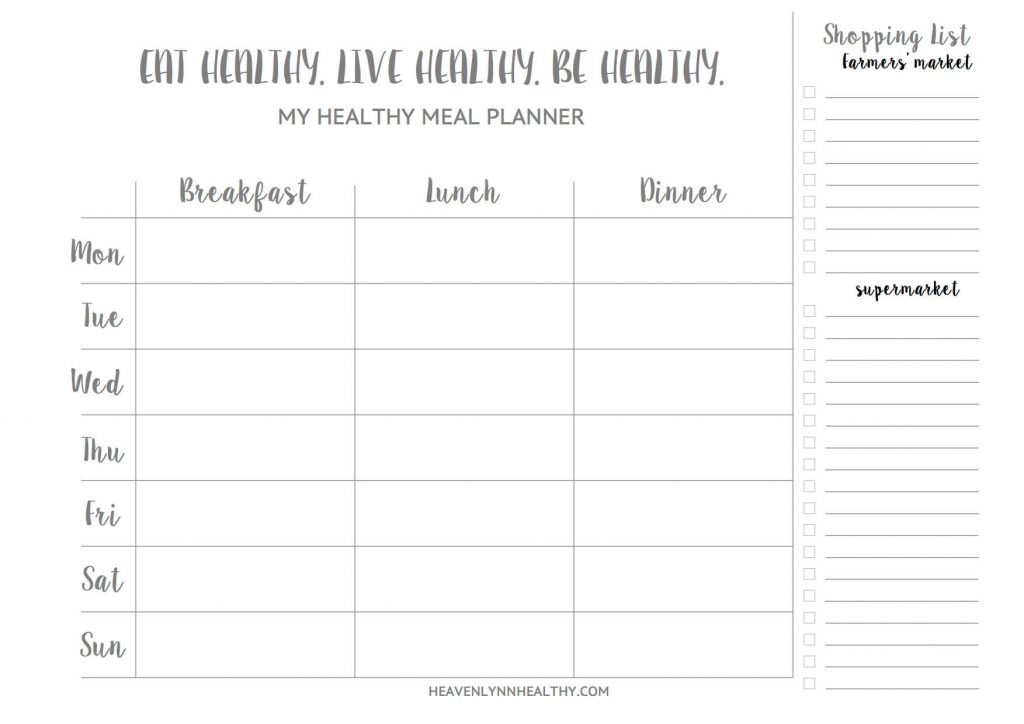 This last point is so important and will make your weekdays so much healthier. Pick three or four easy recipes that you want to make the following week. It will give you less to worry about during the week, and you will have something to look forward to. My boyfriend and I sometimes plan something like "let's make a Buddha bowl on Wednesday" or "let's do Taco Tuesday" and it sort of becomes a date thing for us. If you find the time, go grocery shopping for all the weekday meals on Saturday or Monday, and then buy fresh ingredients such as herbs on your way home during the week.
Download the printable healthy meal planner.
Download the exemplary printable healthy meal planner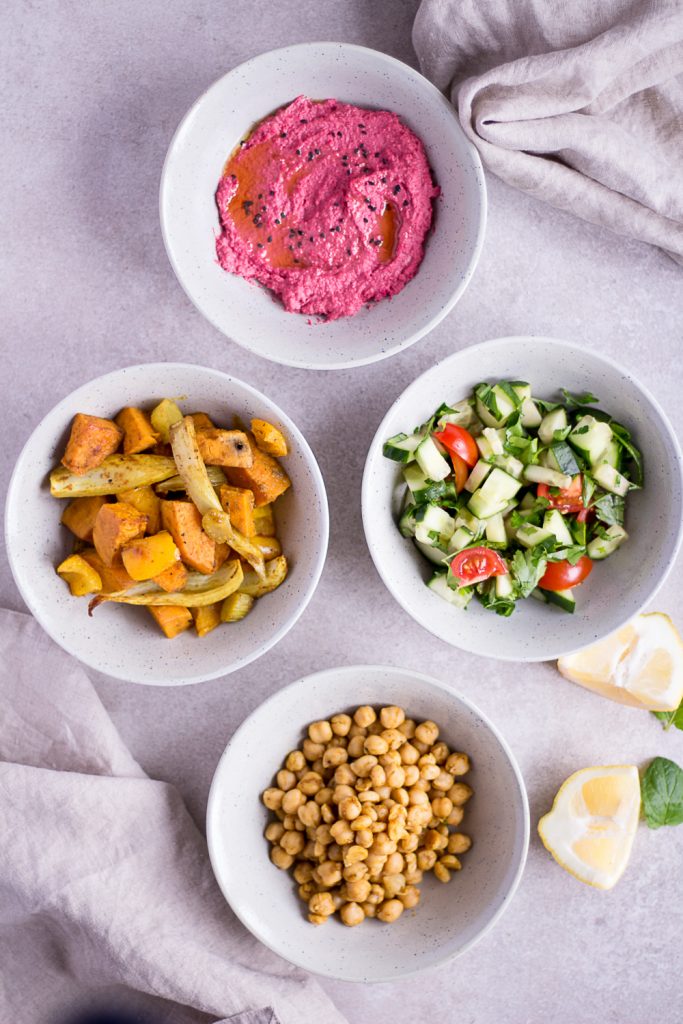 Here are some useful tips for successful meal-planning:
Have a look into your fridge and cupboard, and plan your meals accordingly.
Try to do us much prepping as possible on Sunday night: cook lots of quinoa, millet, brown rice, buckwheat or lentils for Monday, Tuesday and Wednesday. Roast enough vegetable to get you through the same days. You can also already cut or spiralize some veggies that you will eat raw. Prepare a big batch of sauces and dressings such as my peanut lime sauce or dijon-date dressing. Store everything in air-tight class containers. The key to meal planning is having everything prepped so making the dish won't take longer than 15 minutes.
Buy fresh herbs. Not only do they add flavor to your dishes, but also important minerals and phytonutrients.
Buy or prepare healthy snacks: nuts and seeds, carrot cake cookies or muesli bars.
Always cook double or even quadruple amounts of the meals, so you can eat them two days in a row
Improvise: you do not need to have every single ingredient of a recipe for it to work and taste delicious.
This is the list of all the recipes in my exemplary meal plan:
This is just a suggested meal plan that I set up last week, and it worked quite well for Jannis and me. I did not note the exact amounts of the ingredients because it depends on how many people you have to feed. I know that all the steps seem like they will take up your entire Sunday, but they actually don't. Making the dressings will take 15 minutes max. While the veggies roast in the oven, you can cook the complex carbs. If you can spare another 15 minutes of your time, you can make the carrot cake cookies or even the granola bars. Just give it a try!
Have a wonderful weekend!
*This post is sponsored by Ara Shoes. Thank you for supporting the brands that make hour-long recipe testings in my kitchen possible. Also, how cool is the new Ara Fusion4? My family and I have been wearing nothing but – and received countless compliments on it, too. 
**Photo Credit and a big thank you goes out to Robin Kater, for being the best photographer of Berlin.