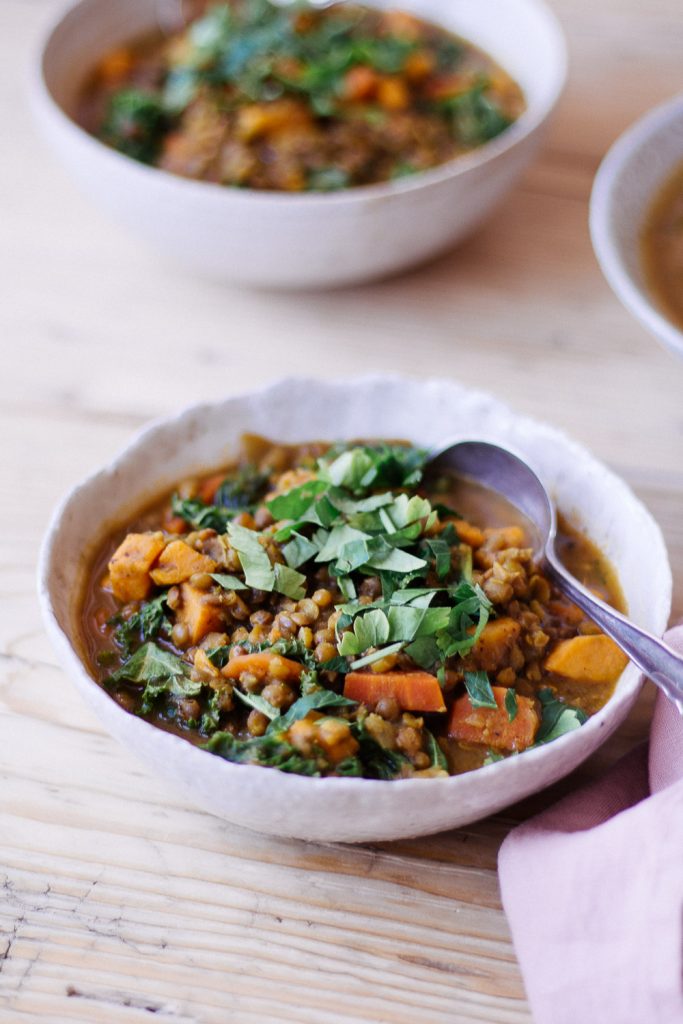 And just like that, winter is back in Germany. Due to the cold temperatures that seem to be everyone's main topic of conversation these days, I thought I'd warm you all up with a hot persian-inspired lentil soup. And just so you know, you ARE allowed to eat this soup cuddled up under a blanket on the sofa. In winter, there is nothing better than enjoying food on the sofa, am I right?
Somehow, I just can't seem to get into this new year. This is partly due to my cold that I could not seem to shake off until yesterday. My instagram feed is full of active people, getting into that January challenges mood, working out, cooking healthy and writing gratitude journals. Except for me. Nah, this isn't me. My mind is somehow still in 2017 and my body, don't even get me started on my body. Way behing, guys, waaaay behind.
That's why I thought I'd use January to work on my mindset. From now on, I just want to take a moment each day to appreciate the Now and not focus on the future. Today was such a beautiful day, and I just stood at the window looking at the frost-covered roofs of the buildings around us. It was such a calm and beautiful moment. 2018 is going to be a great year. I can feel it. I'm just not quite there yet, and that's ok.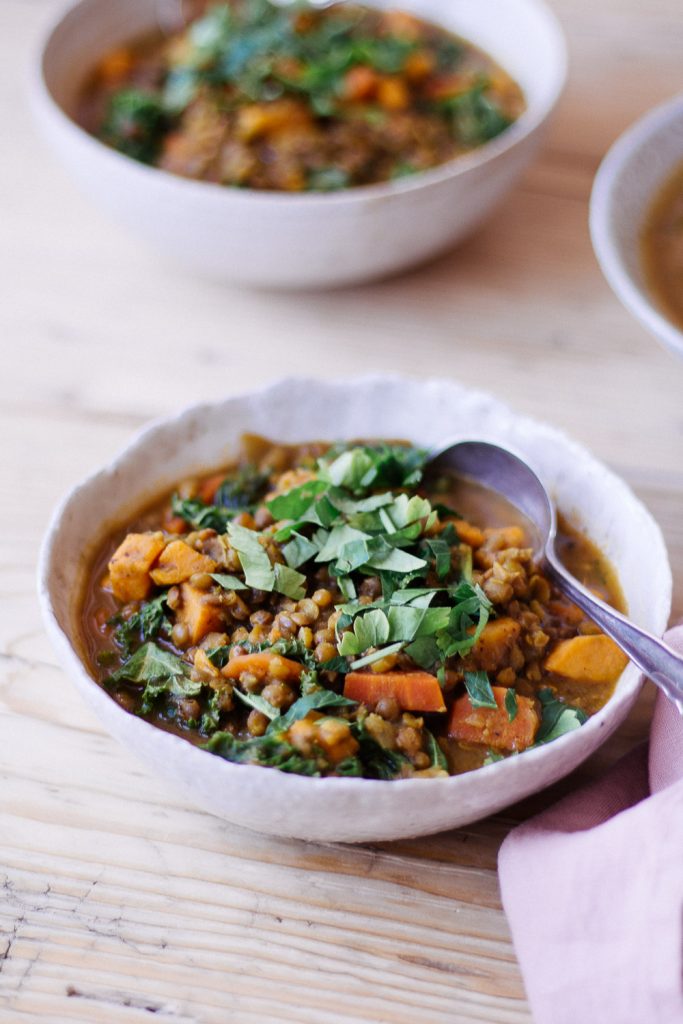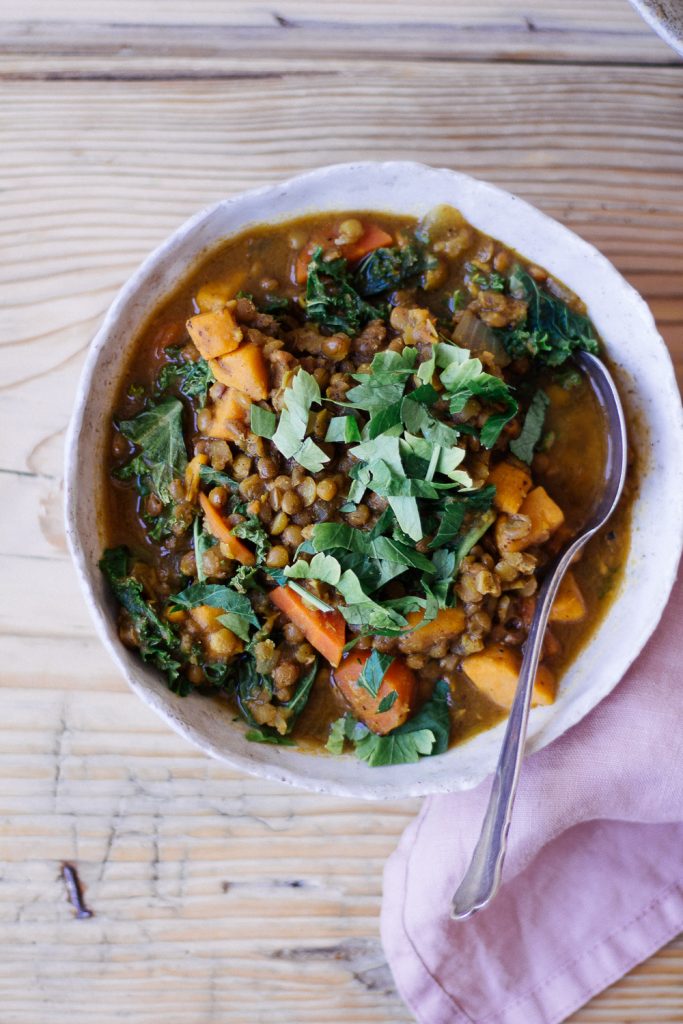 So this lentil and kale soup is one of those feel-good recipes that you need right now. It can be wipped up in under an hour, and you can freeze it, store it and even take it to work with you. It doesn't require a lot of fancy spices (well, except sumach), but if you don't have it, don't worry, it'll still be delicious.
I love lentils in the winter, because they are extraordinarily rich in amino acids and fiber, which refill our protein storages and keep us full longer. The fresh veggies and kale add to your 5-a-day and a filled with vital nutrients. This soup fills you up on everything you need this winter, and it will definitely help you get into that New Year spirit.
Enjoy and take care,
Lynn

Persian-Inspired Lentil and Kale Soup
Ingredients
3 tablespoons of extra-virgin olive oil
1 red onion
3 carrots
1 sweet potato
½ cup (100g) of yellow split-peas
1 cup (150g) of green lentils
1 teaspoon of turmeric
1 teaspoons of paprika
2 teaspoons of sumach
2 strangs of dill
2 strangs of parsley
6 (1.5 liters) of cups of water
3 tablespoons of vegetable stock paste
1 lemon
3 handful of kale
sea salt & pepper
Instructions
Finely chop the onion. Peel the carrots and sweet potato and cut into cubes. Finely chob the dill and parsley and set some aside to garnish. Mix the dried spices in a small bowl.
Heat the olive oil in a big pot and sauté the onions for about a minute. Add the dried spices, carrots, sweet potato and lentils and sauté for another two minutes. Then add the fresh herbs, the water, vegetable stock paste and let everything simmer for 30 – 40 minutes. If you like your soups creamy, puree two cups of soup in a blender and add it back to the soup. This is optional.
Wash the kale and remove the hard middle part. Right before the soup is ready, add the kale and let it wilt. Season the soup according to taste with sea salt, pepper and fresh lemon juice. Serve immediately.
Enjoy!