This post is supported by California Almonds*.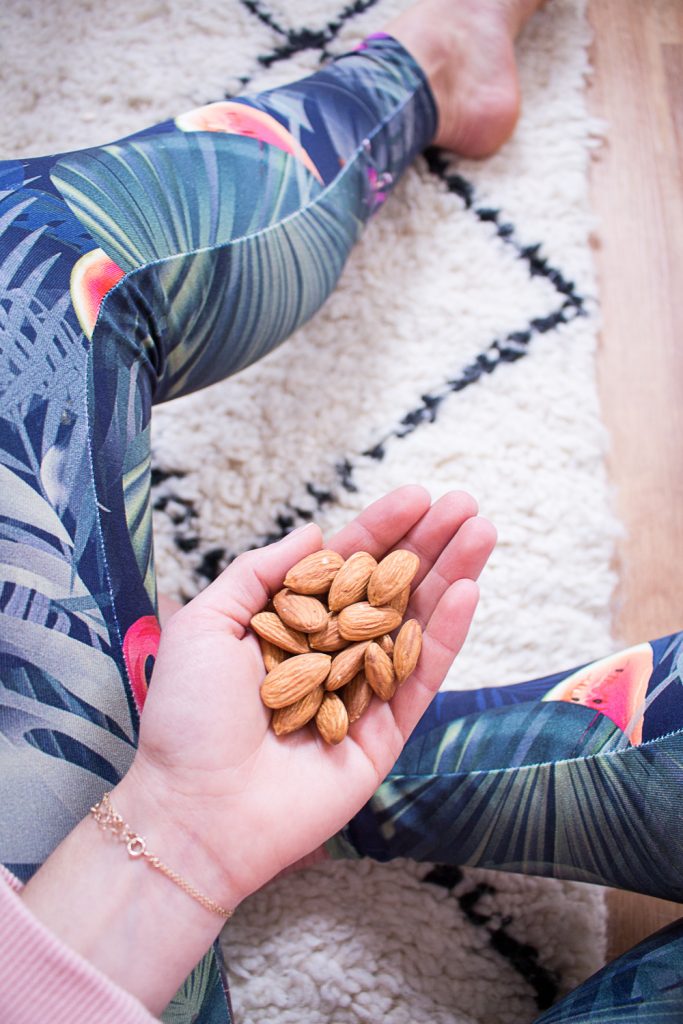 A few weeks ago, I conducted a small survey with you to find out what interests you and how I could enhance your blog experience on Heavenlynn Healthy. The survey clearly indicated that your interest in quick meals and snacks for the office, for university or on the go is huge. Because of this, I have already prepared many recipes, which will appear on the blog in the coming weeks. But somehow even the easiest recipes are still associated with some work. I can't always prepare everything perfectly either, and just when it's got to be fast, I also turn to "ready-to-eat" snacks. However, they don't have to always be packaged and full of additives.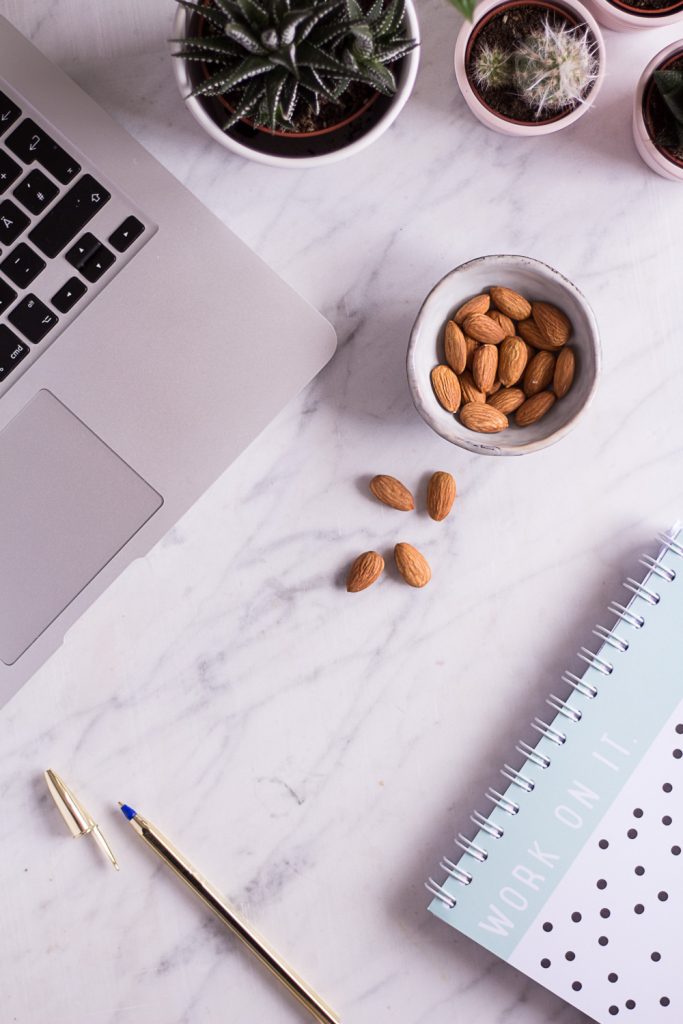 Nature provides us the best snacks, naturally, packed and full of nutrients that are good for our health. I'd like to introduce you to these snacks in a small series on the blog and I'm starting today with the small but fine almond. When California Almonds* contacted me a couple of weeks ago really realized that healthy eating does not always have to do with recipes: healthy eating does not have to be elaborately prepared. Nature is full of healthy snacks, which taste the best. Such as almonds. That's why in this review, I'll tell you how the almond alone is a pure, nutritious and versatile snack. Sometimes healthy eating can be so simple.
Why I love almonds:
They taste the very best by themselves and are a great natural snack.
They are slightly sweet in taste without containing any refined sugars – sugar-free!
Almonds can be taken anywhere, because they fit into any bag – without any crumbles!
A handful of almonds (about 23 of them) cover the daily requirements of so many essential nutrients and have no negative effects on your weight – plus they are actually perfect for helping you maintain your weight-loss goals
A handful of almonds make you feel satiated, but still leave no unpleasant stuffed feeling. On the contrary, I feel much fitter afterwards.
Almonds are so versatile – you can mix them with other healthy snacks such as dried fruit, dark chocolate. To mix things up, you can even lightly roast and spice them.
Healthy benefits of almonds:
Almonds contain 15 essential nutrients (per 100g) such as vitamin E, calcium, magnesium, protein, and fibre.
Magnesium helps brilliantly to combat tiredness or fatigue, which is why almonds are perfect for the office or university.
Vitamin E is one of the best antioxidants (besides vitamin C). It protects our cells from oxidative stress caused by free radicals. A portion of almonds (23 pieces) provides you with 60% of the recommended daily dose of vitamin E.
Almonds contain both important amino acids (proteins) as well as dietary fibers, which keep us satiated longer and do not increase the blood glucose level too much.
They also help with weight control: one study has shown that the consumption of 250 calories of almonds in addition to a healthy diet has no effect on your weight. One more reason to reach for almonds every day.
There have been more than clinical 130 studies about the benefits of almonds on hearth health, weight management, diabetes and more.
Pure almonds as a snack have been proven to reduce stomach and leg fat. One study has shown that the daily consumption of 42 grams of almonds (compared to a carbohydrate-rich snack with similar calories) can help reduce abdominal fat and significantly improve cholesterol levels.
They are the perfect snack in the morning: they help you control your appetite, which automatically results in you consuming fewer unhealthy snacks throughout the day.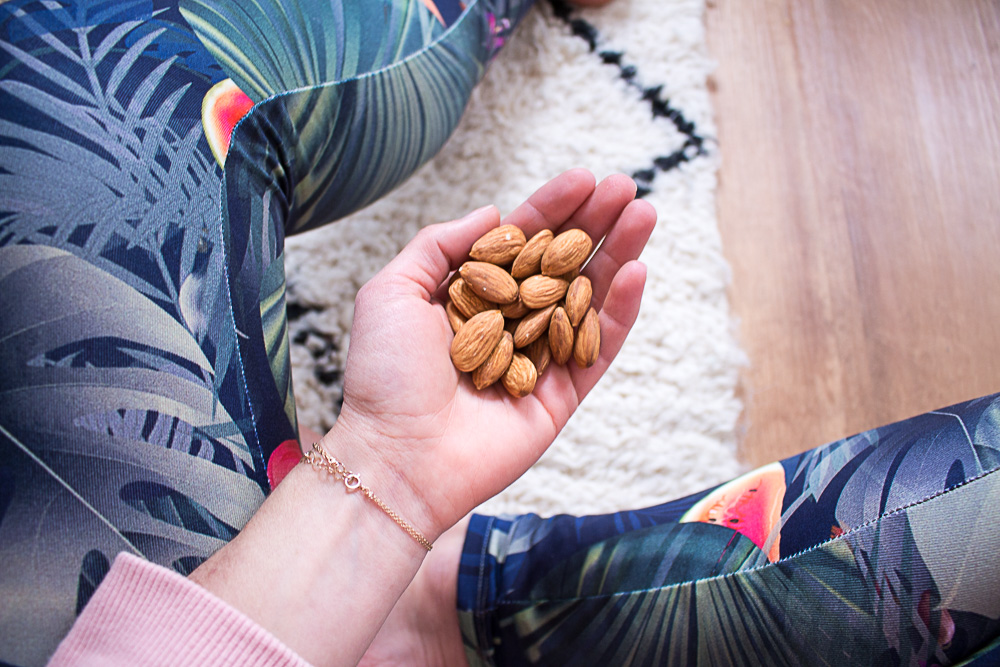 I hope I've convinced you with this little ode to the almond. A handful of almonds (23 pieces) corresponds to the size of an ice cream scoop, a shot glass or a note on your iPhone screen. Put them next to your laptop, your university backpack or gym bag. Just try to snack on a handful of almonds every day – I'm really curious about how you'll feel then.
Hey, no almond recipe today?
No, because as I mentioned above, this series is about natural "ready-to-eat" snacks. If you are looking for some great almond recipes, you can find them here on my blog.
---
What are your favorite snacks for when you're in the office, the university or on the go? I look forward to new tips and ideas.
---
*Sponsored Post. This post is supported by the Almond Board of California (California Almonds). Thank you for supporting the brands that make hour-long recipe testings in the Heavenlynn Healthy kitchen possible.
Merken
Merken