My healthy Porto trave guide – everything you need to know to experience a healthy Porto trip.
Our trip to Porto may have already been a few months ago, but now that summer is almost here, I really wanted to share my Porto experience with you, because some of you might be flying to Portugal this summer. If you do, please do not only visit the Algarve coast, but rent a car and drive all the way to the northern part of this beautiful country. Porto amazed me – it was by far one of the best city trips I have ever taken, and I think you will love it just as much as I do.
Eating healthy in Porto was not as easy as it is in many other European countries these days. But we did find some delicious and healthy places, you just have to look a little bit more thoroughly, and you will be treated with cute cafés, restaurants and buffet-style delis. My Porto highlight was this cute little Espresso shop on the river. It only had two chairs and a wodden table on the tiny pathway that seperated it from the railway tracks of the tourist cable car railway. It served the cheapest coffee I have ever had (I think it was 80 Cents) and they sold frehly pressed juices for just 1,20 Euros.
This experience basically sums up our Porto experiene. We were almost always sure that the waiter must have missed something on our check, because everything was so affordable. If you're looking for a budget travel destination in the sun, Porto is your go-to place.
Best Travel Time:
We visited Porto in October – which ended up to be the perfect choice for us. It was definitely a little chilly in the morning and at night, but when the sun came out, you could totally walk around in tshirt and shorts. Since you have to take the train a little bit out of the city to go the beach, I would not necessarily recommend Porto for a beachy summer trip. However, the area around Porto is well-known amongst surfers, so if you're a surfer, then summer would be your ideal travel time.
Getting to Porto:
You can easily reach Porto with budget airlines such as RyanAir from many cities in Europe. We flew in from Bremen, the flight was just about three hours. From the airport, we took the train into the city, and walked the few meters to our AirBnB. Of course you could take a taxi, too, but the train is super comfortable and cheaper. We also rented a car for two days to explore the sourroundings of Porto and all its little fishermen towns. Best decision ever! It was one of the most special days in Portugal and definitely my favorite part of the trip.
Where to Stay in Porto:
As with all European cities, my answer is always: AirBnB. We stayed at the cutest little AirBnB right in the cool art-district in Porto. If you're looking for an affordable cute little place to spend four lovely nights in Porto, Maria has your back. She runs a furniture shop right across from her AirBnB building, so she was always there to answer our questions. I believe there are three apartments that she rents out, and we had the one on the ground floor, but there are also bigger ones upstairs with a balcony. The building has a cute little garden where you can take your breakfast or coffee at, and there is even a place to do laundry if you're staying for a longer period of time.
Healthy Eating in Porto:
O Diplomate – definitely my breakfast recommendation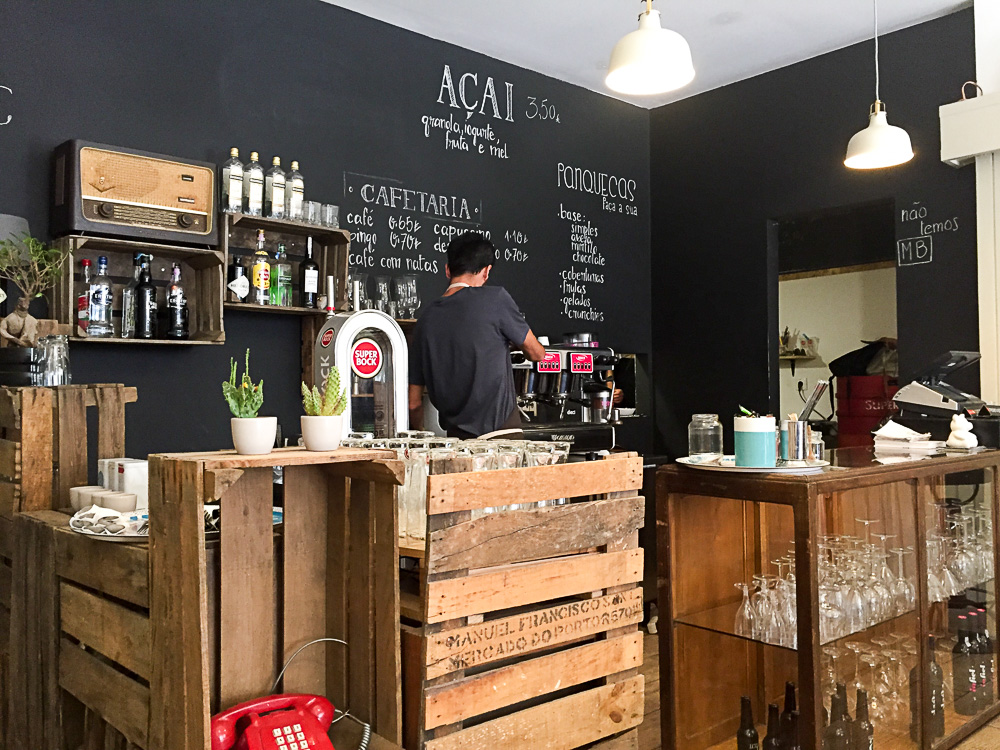 Of course we found O Diplomante on our last day – such a shame, because I could have eaten there every single day. It kind of has a student vibe, serves the most delicious acai bowls and pancakes (both for for 3.50 Euros) , and cappuchino for 1.10 Euros. I still cannot believe how affordable food is in Porto. Unfortunately O Diplomate does not have an outside sitting-area, but the food definitely makes up for that.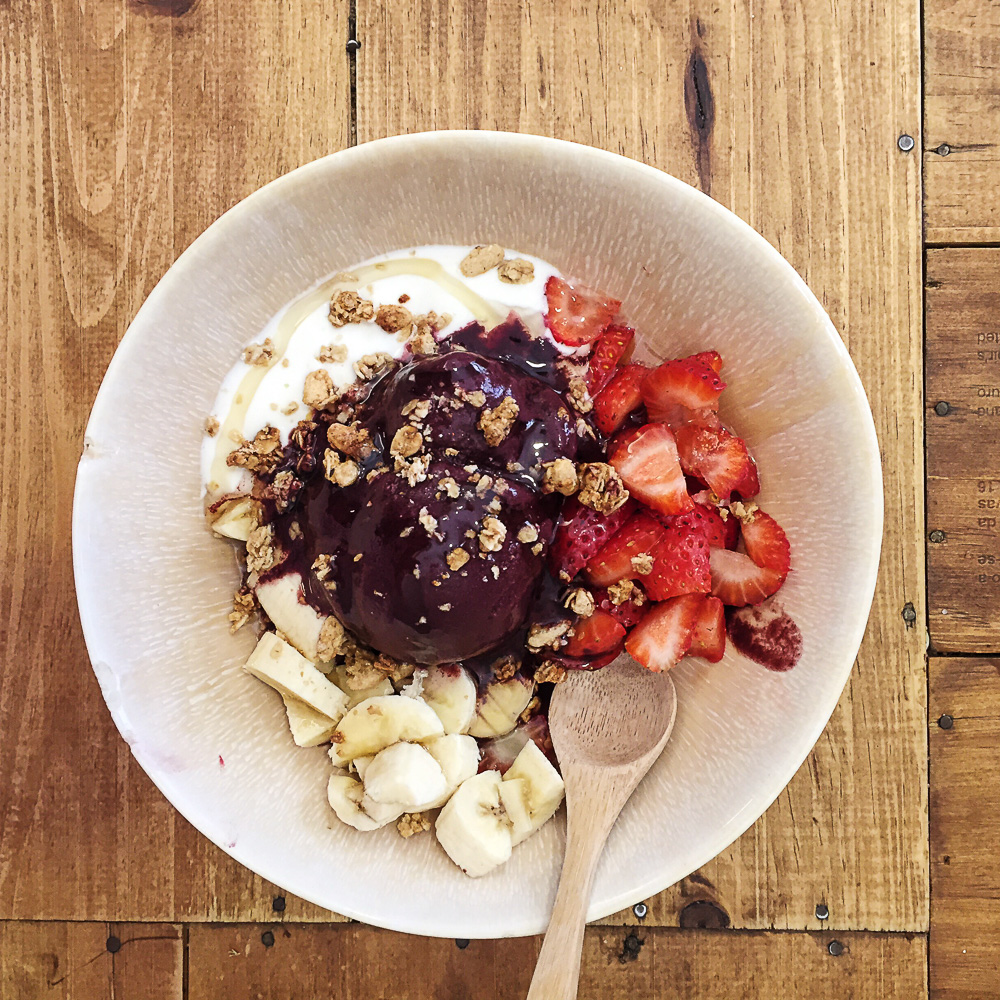 Quintal Bio Shop – cute little organic shop and café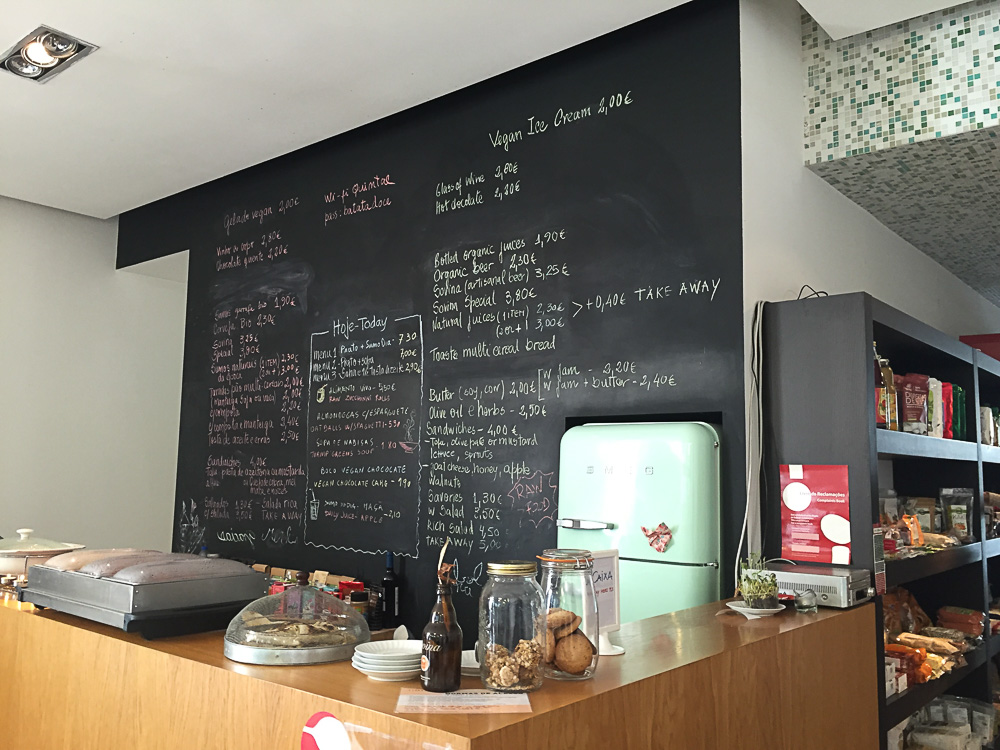 This place was just a few minutes away from our AirBnB, so if you decide to take me up on my AirBnB recommendation, you will want to visit Quintal for breakfast or just your morning coffee with organic plant-based milk. There is a small shop in the front and a little deli and café in the back. They even have a green outside sitting area, which I loved.
Cultura Dos Sabores – vegetarian und vegan Buffet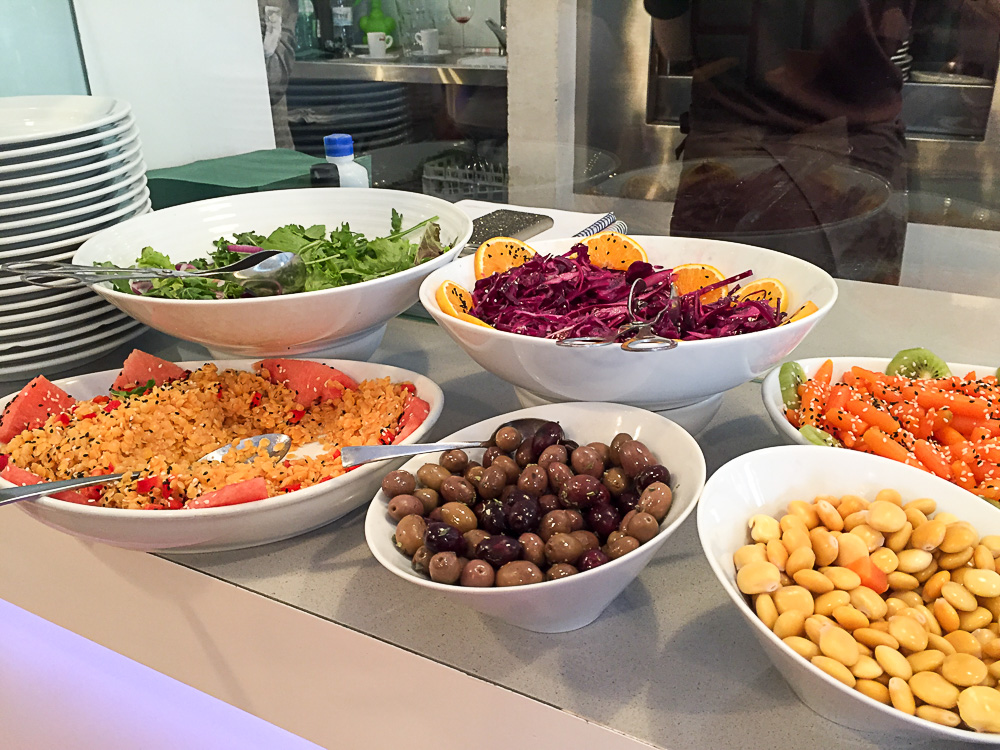 Culura Dos Sabores, a buffet-style restaurant, is located just across from O Diplomata, and serves affordable lunch and dinner options for vegetarians and vegans. It is an all-veggie restaurant, so if you're traveling with a loving meat-eater, be sure to tell him or her before going there. For Porto, Cultura dos Sabores is a bit pricy, with the dinner buffet coming around at 17 Euros, but if you consider that they have sushi, dessert and several hot dishes, it is definitely worth it. Plus you get to eat your food on a swing – how awesome is that?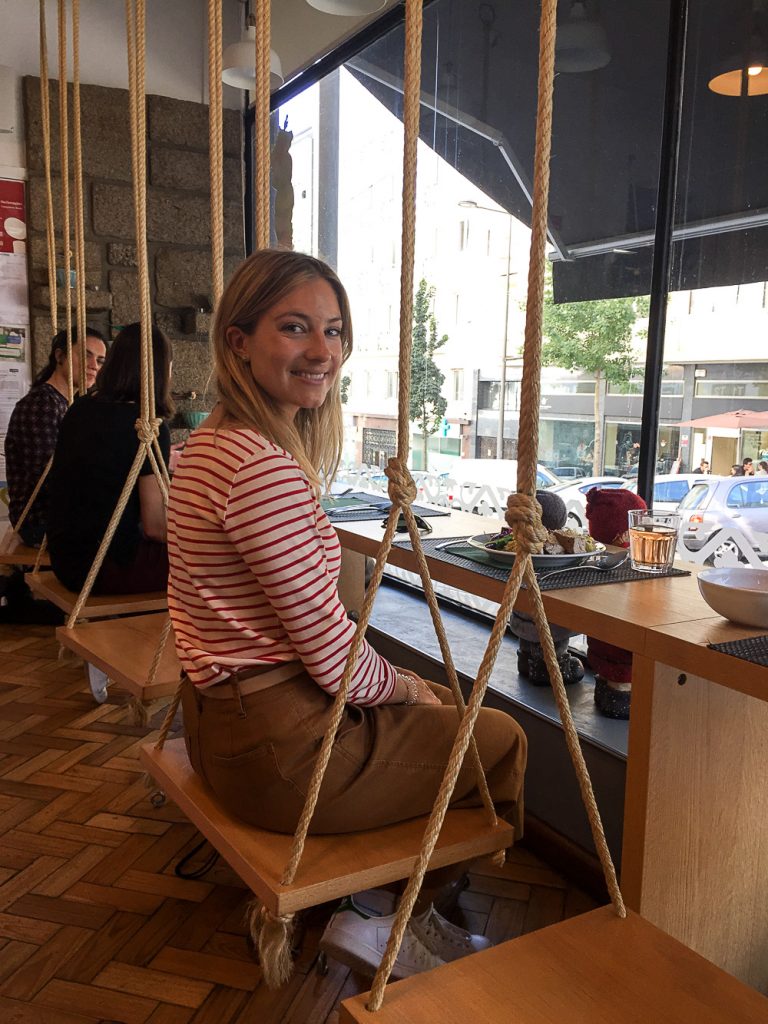 Daterra – a vegetarian and plant based dream buffet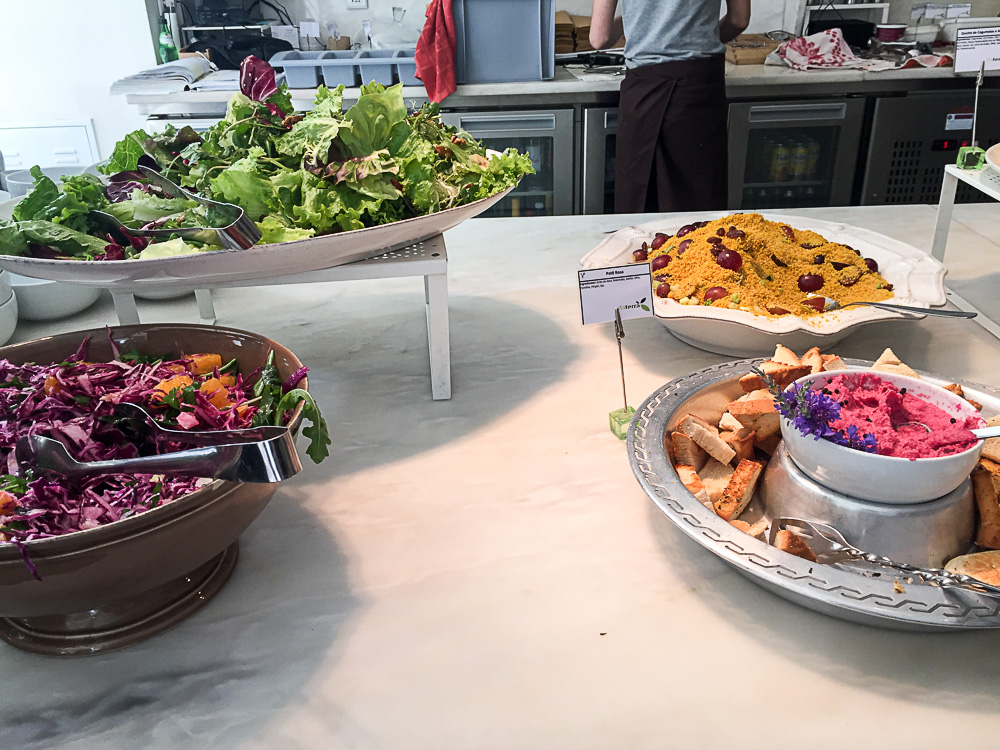 Obviously we found Daterra on our last day and had already eaten when we passed it. I nevertheless went in and almost felt like crying because we had just shuffed down a not-so-healthy-sandwich. So we did not eat at Daterra, but we looked and smelt – and it looked and smelt amazing. Especially exciting is the large dessert section with things like acai or apple tarte or avocado mousse. Definitely my secret tip for amazing looking plant-based foods.
Essencia – a more upscale place for a date-night in Porto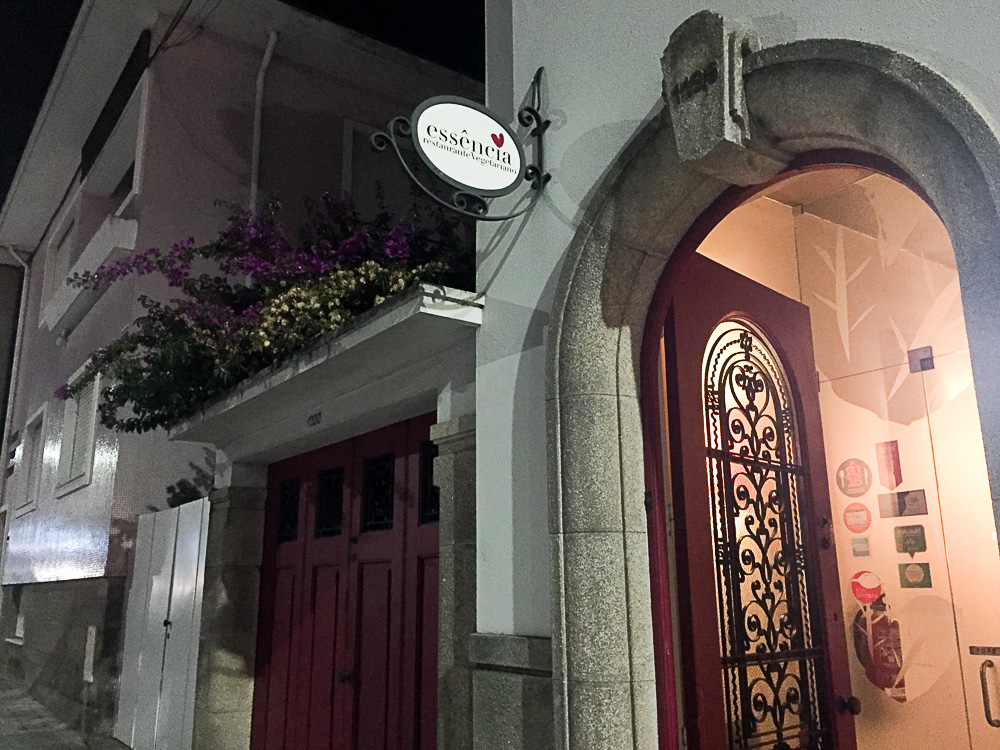 We found Essencia through TripAdviser and we were not disappointed. It is more upscale then the previously mentioned places, and you need a reservation to get a table. The prices are a bit more expensive for Porto standards, but they are still absolutely ok. We paid about 30 Euros each for an appetizer, entrée and half a bottle of wine, which is worth the money. I had a mango pine-nut salad and a curry and a glass of red wine. Essencia is located a bit further outside the city, so take the train or a taxi if you do not want to walk.
Casinha – cute and modern boutique and café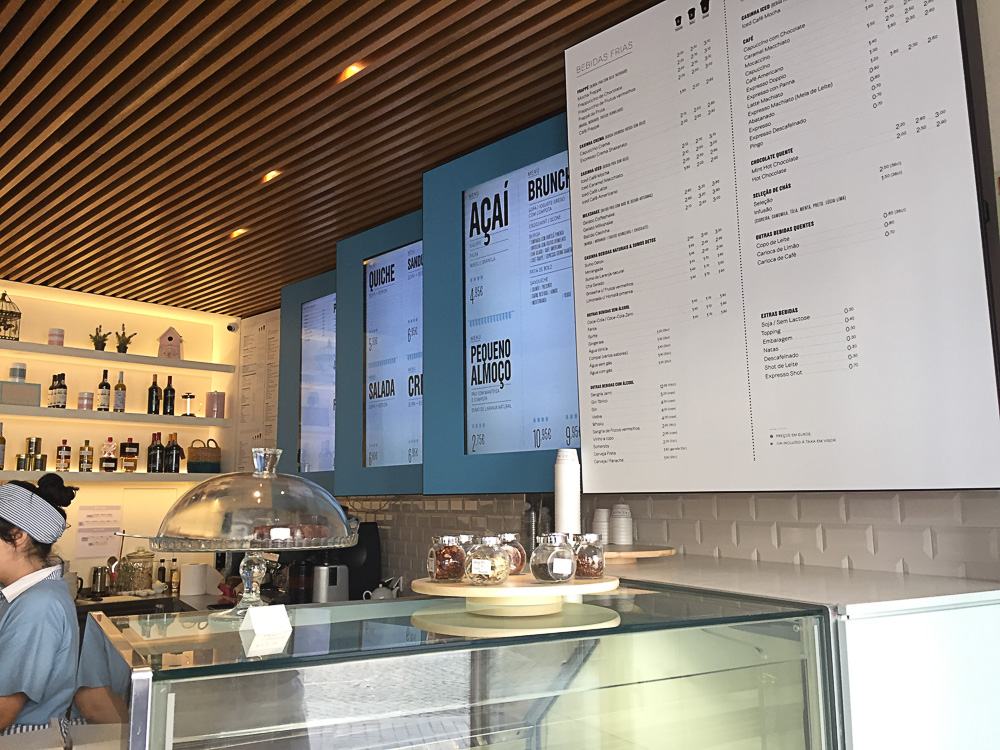 Casinha is a cute little place located just across from Daterra and it is more a place for a quick shopping break than a big dinner. I really liked the modern interior and the modern vibe in this café. They serve acai bowls, salads, quiches and of course, juices, smoothies and coffee. It's not all healthy, but definitely has some healthy choices. It also has a beautiful garden, even though it is located in the busiest street.
Mercado do Bohao – THE farmers' market in Porto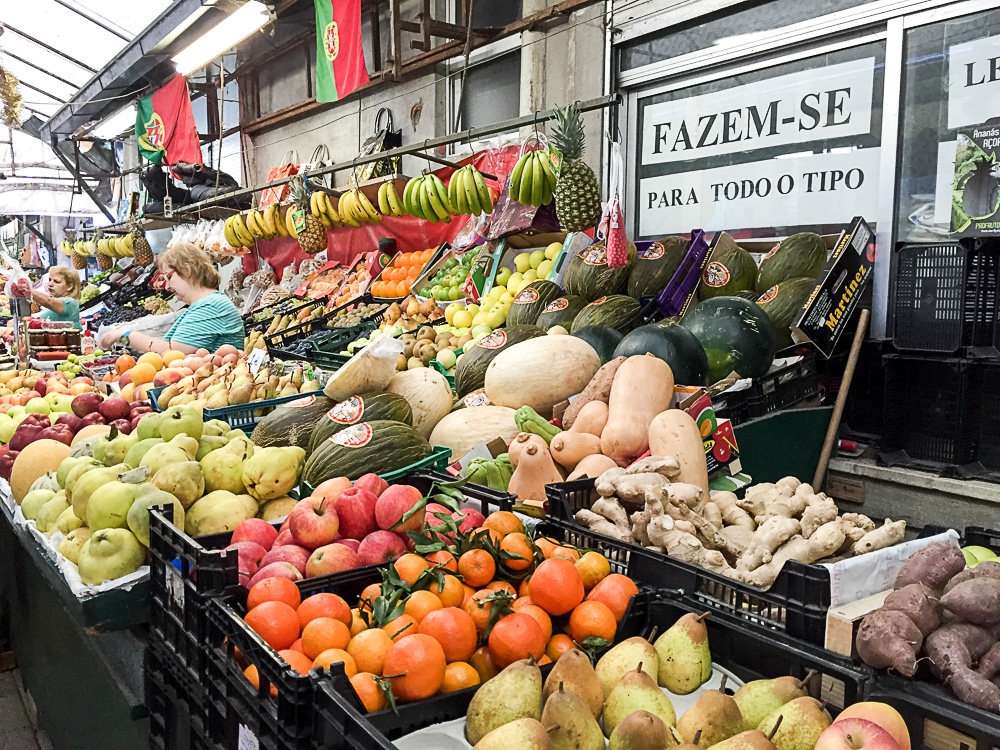 If you love fresh fruits and veggies, then you should definitely visit the Mercado do Bolhao. We went there on our first day, ran there, bought some groceries and walked back home to our apartment (which was really stupid, because running was so much faster than walking). The famous market needs to be on your must-see list – you can get anything from fresh breads, to tiles and even superfoods such as goji berries for just 1.50 Euros.
Drinks und Crêpes im Mao Travessa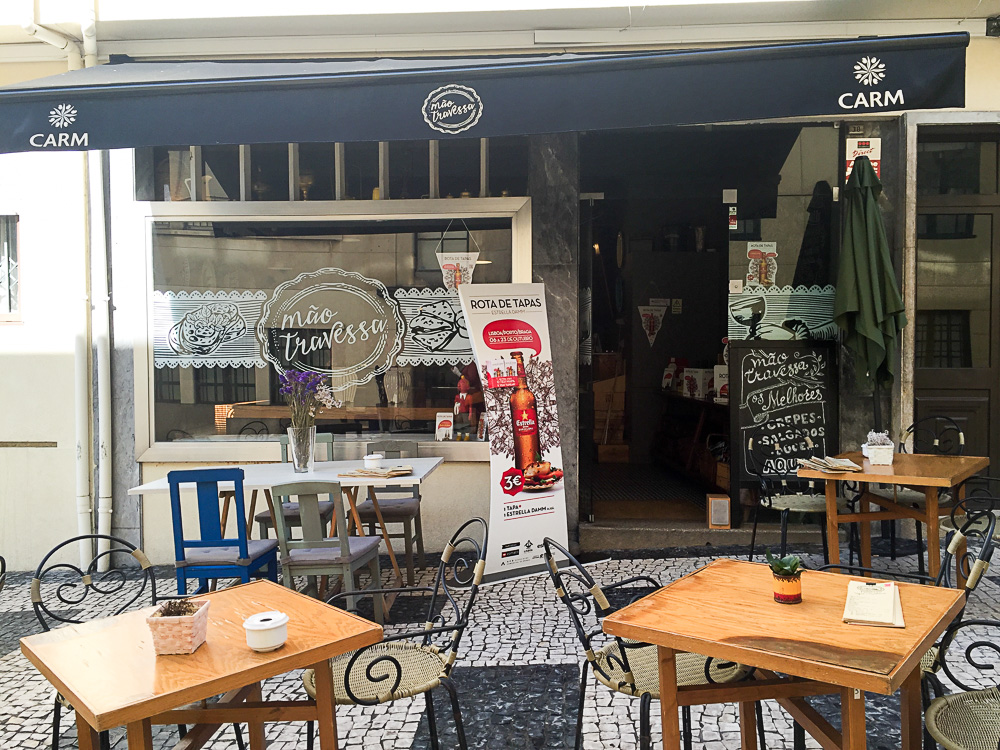 Mao Travessa was our go-to place at night. It's a place especially for locals, but they do have an English menu. We ordered their delicious crepes and bruschettta and of course a pitcher of sangria. Definitely a nice place to end an exciting day in Porto.
My secret garden tip – Rota de Cha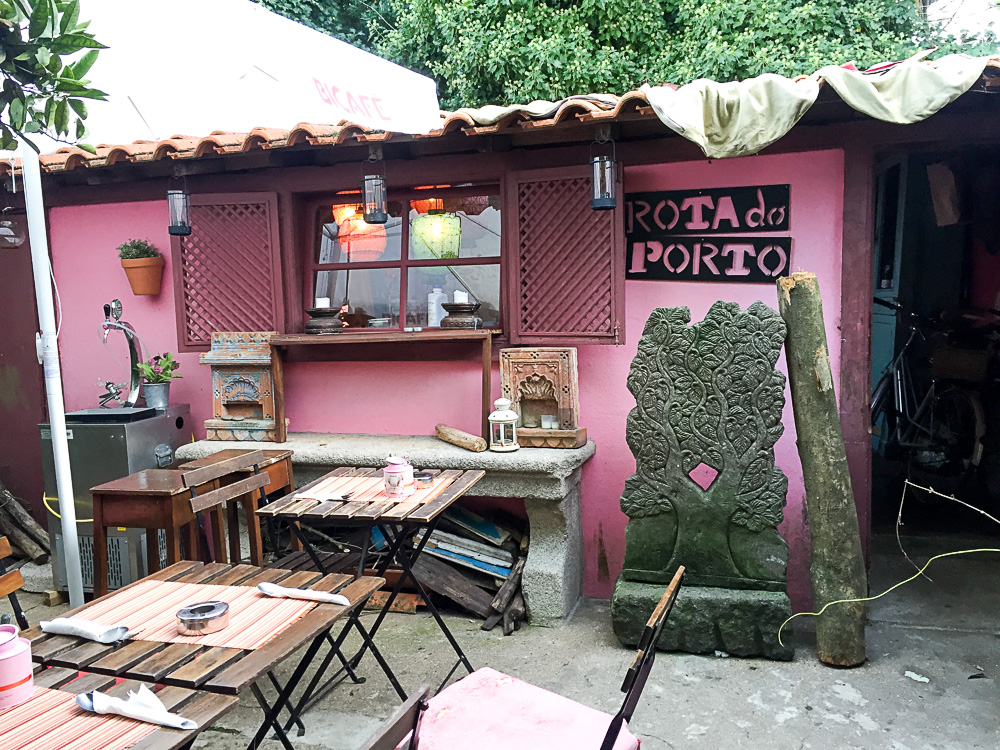 We discovered Rota de Cha by accident, when we heard music coming from behind the street where our AirBnB was located. I had seen the facade of rota de cha a couple of times when we passed it on our way to or from our AirBnB. One day, I decided to have a look – and I was not disappointed. It was like entering a different world. A world of tea, japenese culture mixed with portuguese tarts and treats.
Shopping in Porto
Armazen – Vintage Shopping & Bar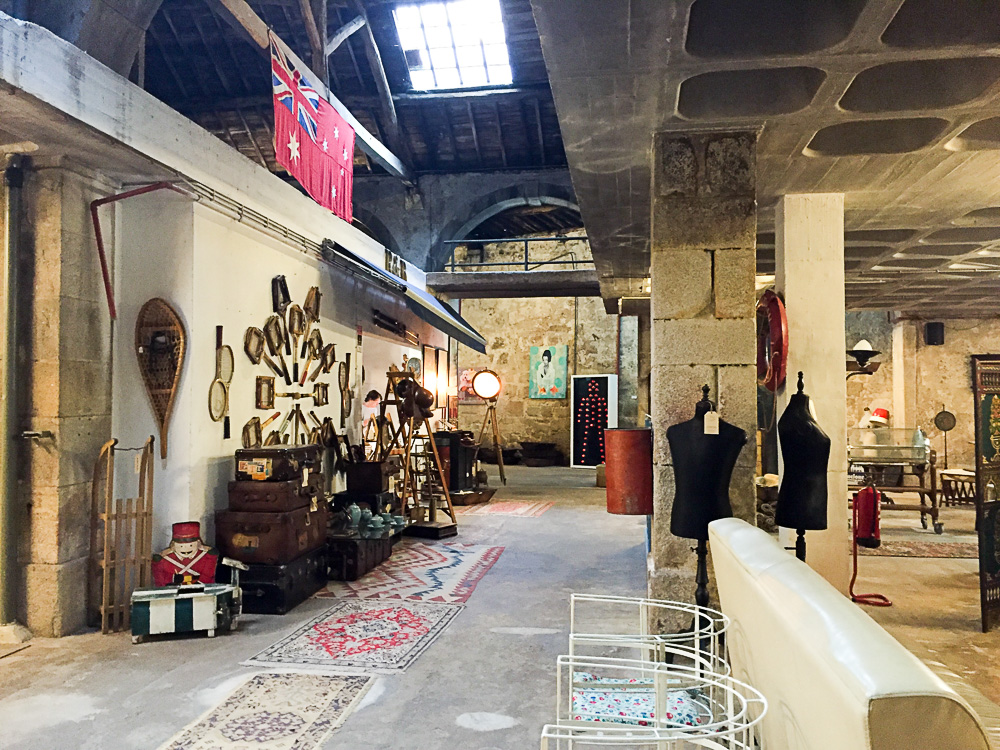 We discovered this hidden gem while running up and down the massive stairs of Porto (our morning workout). We came back in the afternoon, because I just had to admire all the vintage furniture. Armazen is basically a huge vintage hall with a small bar and café on the inside. There is also a nice outside sitting area, where we enjoyed some drinks and vegetarian sandwiches.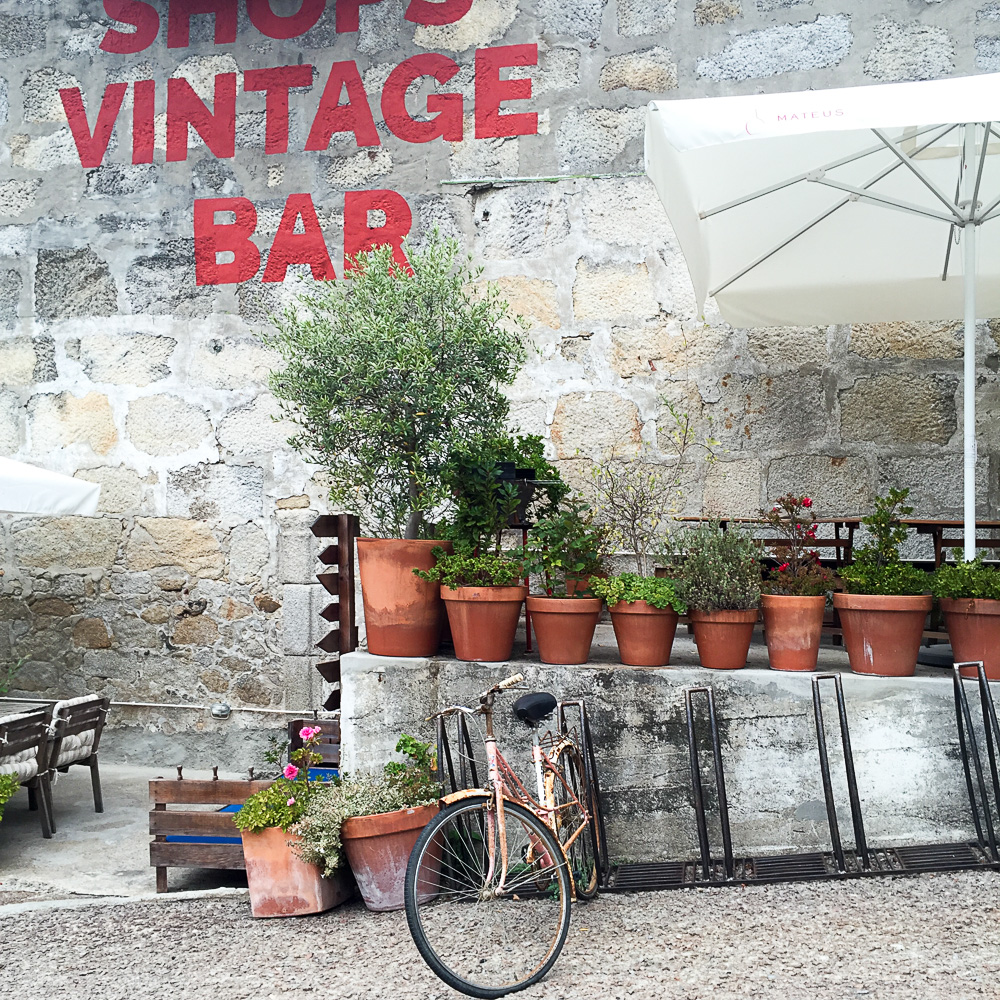 Coracao Alecrim – the cutest sustainable interior shop in Porto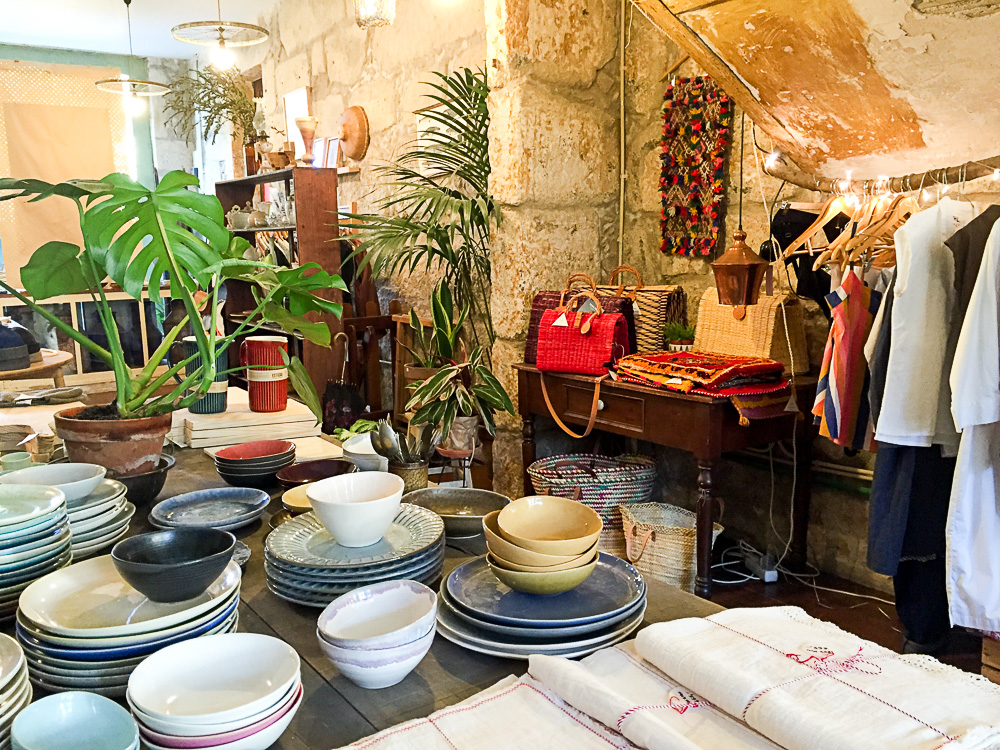 You probably guessed it – Coracao Alecrim was my favorite store in Porto. It has a focus on sustainability, and everything in the store is absolutely beautiful. It is a bit more pricy, but worth every penny. Definitely a must-visit if you love vintage and indie shopping.
Things to See:
You will find all the must-sees in every Porto city guides. I definitely recommend visiting the library where J.K. Rowling was apparently inspired to write Harry Potter, the train station and the crazy high bridge Ponte Dom Luis I that connects the two parts of Porto. If you are afraid of heights (or lows like me), then you might have to cross the bridge rather quickly. Also, the entire area near the river is definitely worth exploring. Be sure to walk up and down the major stairs, stop and admire the tiles on the wall and the breathtaking view over the river.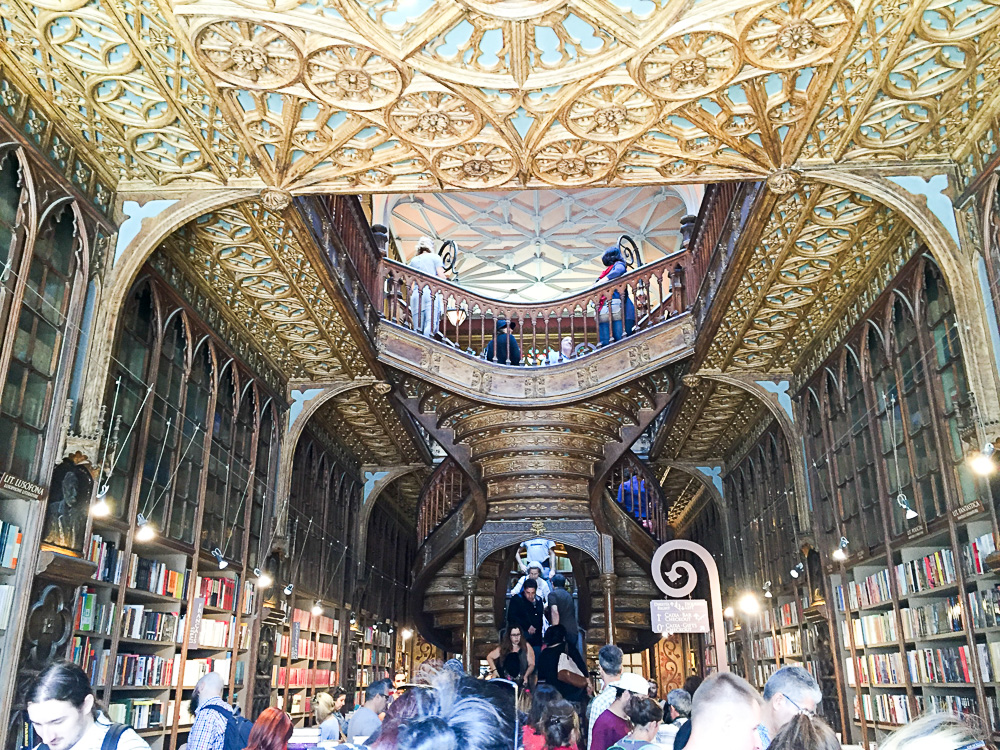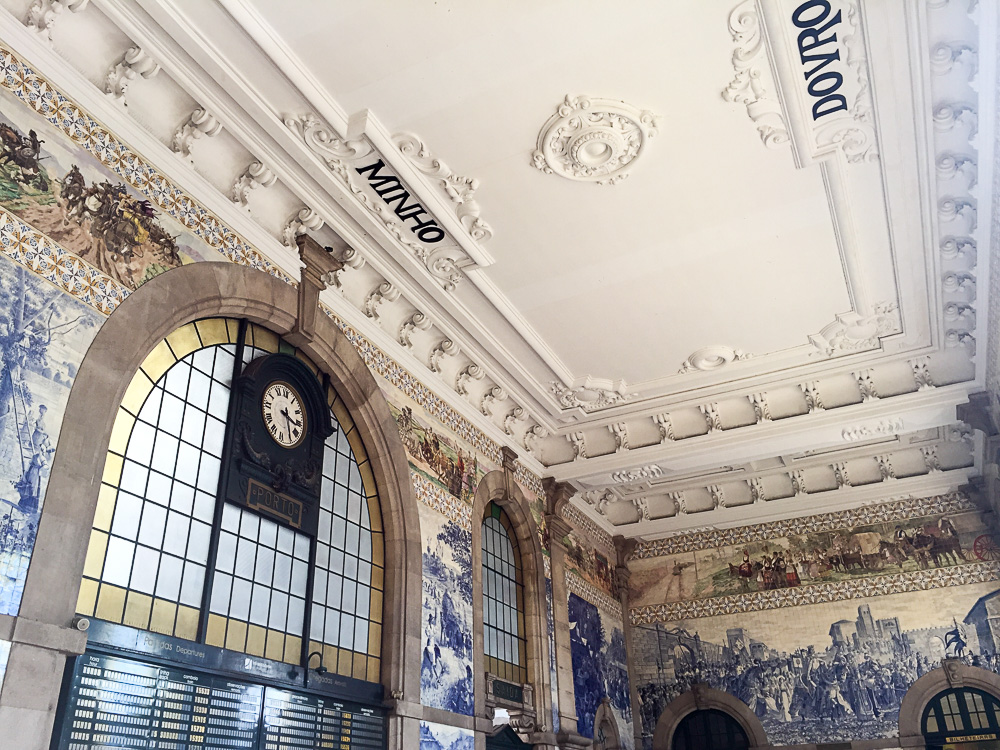 Places, we did not visit, but that have great ratings on TripAdvisor:
---
Have you been to Porto yet? Do you have other recommendations of tips? Let me know in the comments below.
---
Merken
Merken
Merken
Merken
Merken
Merken
Merken
Merken
Merken
Merken