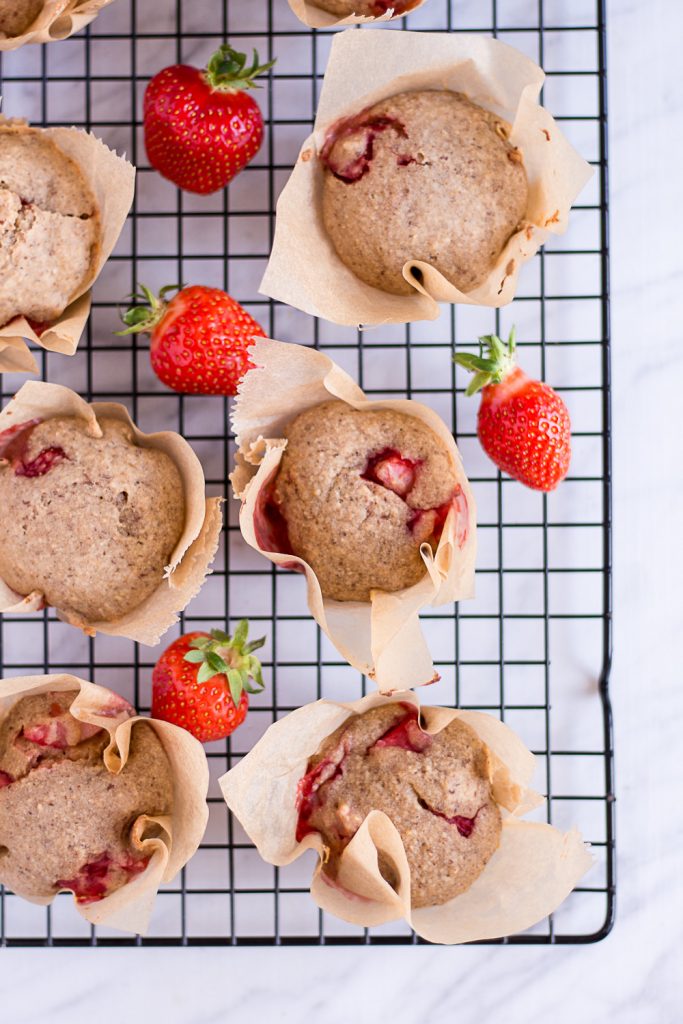 This recipe is also available in German. / Dieses Rezept gibt es auch auf Deutsch.
It finally feels like summer, the farmer's market is selling local strawberries and you can see people wearing shorts and sandals all over town. I love the feeling of the first summer days. The warm temperatures have me craving berries for breakfast, lunch, and dinner – and dessert. That's why I came up with these healthy strawberry muffins that I know you're going to love just as much as I do.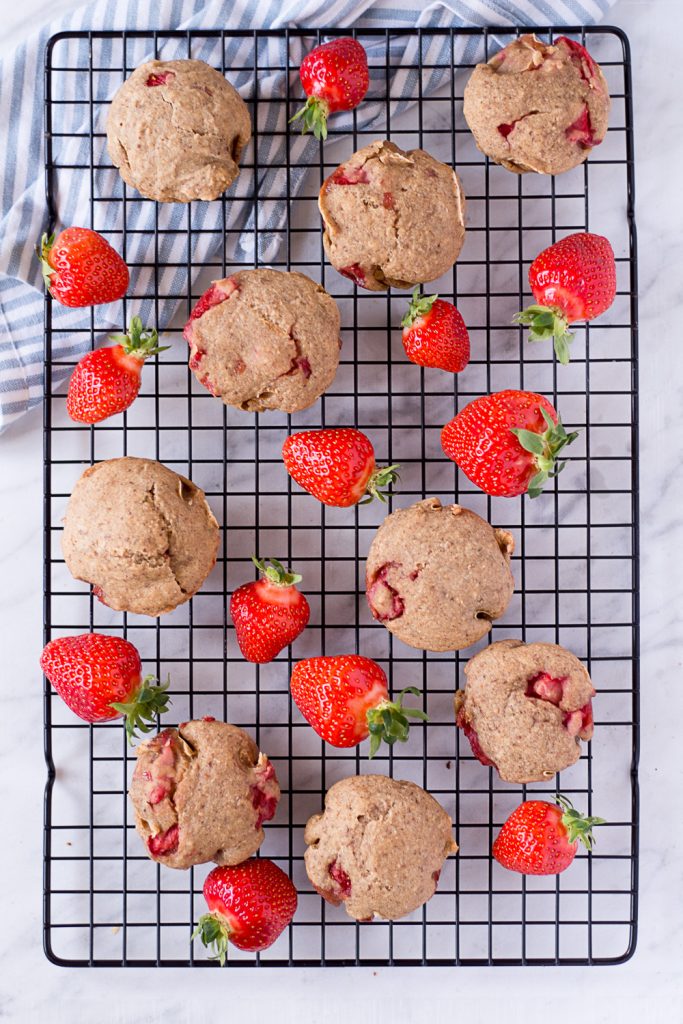 I find it strange that every café in my city is somehow offering blueberry muffins, but I never see strawberry muffins. I know that they are supposed to be too watery for baked goods, but I strongly disagree. Strawberries work just fine for making muffins. I made mine with the first local strawberries that I could get my hands on, and they tasted delicious without turning out too watery. You should definitely not try this recipe with frozen strawberries though as they will definitely make the muffins too runny.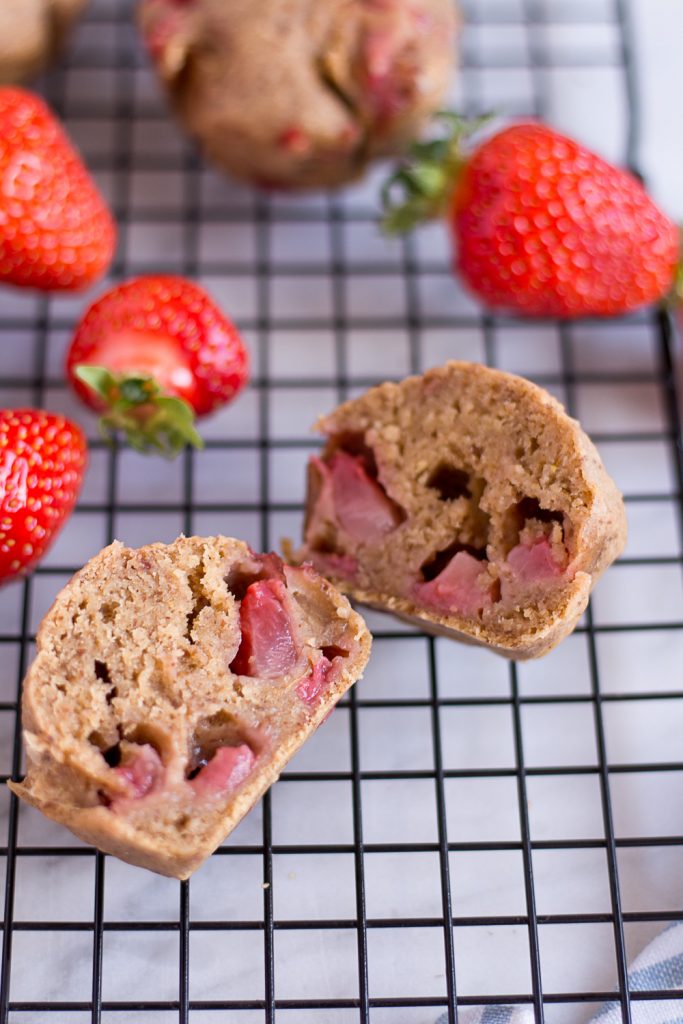 For the batter, I used a mix of oat and brown rice flour, added some arrowroot powder as a binding ingredient and aluminum-free baking powder as a raising agent. I know that many healthy baking recipes do not have baking powder in them, but I think as long as you go for the aluminum-free powder, there's nothing wrong with adding some rising ingredients to your muffins. It's just something I prefer in baked goods – but of course, everybody's taste is different.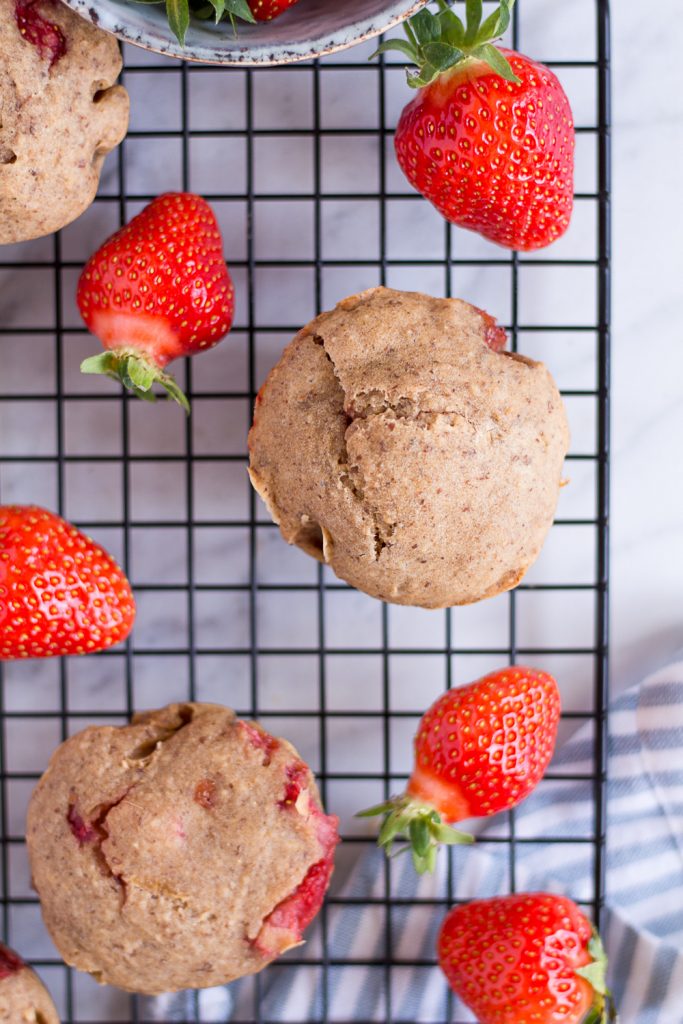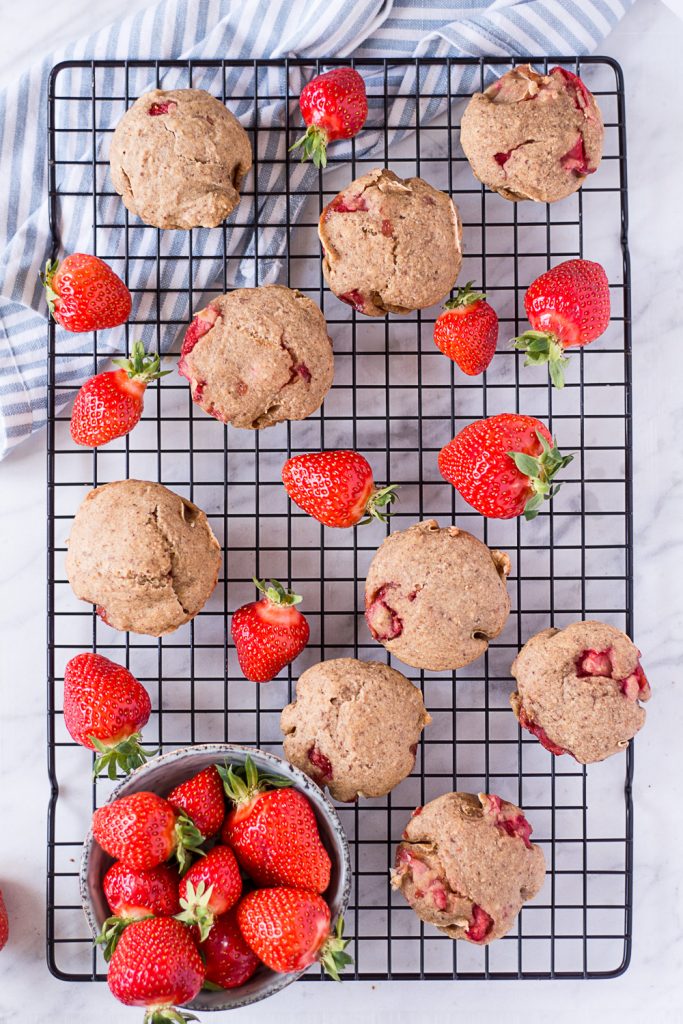 For sweetener, I used coconut blossom sugar as they are also suitable for diabetics because they do not have such a strong impact on our blood sugar level as refined sugar has. This has the effect that the energy is released more slowly and sustainably, giving us the power we need to get through a long afternoon at work without craving something sweet an hour after eating the muffins.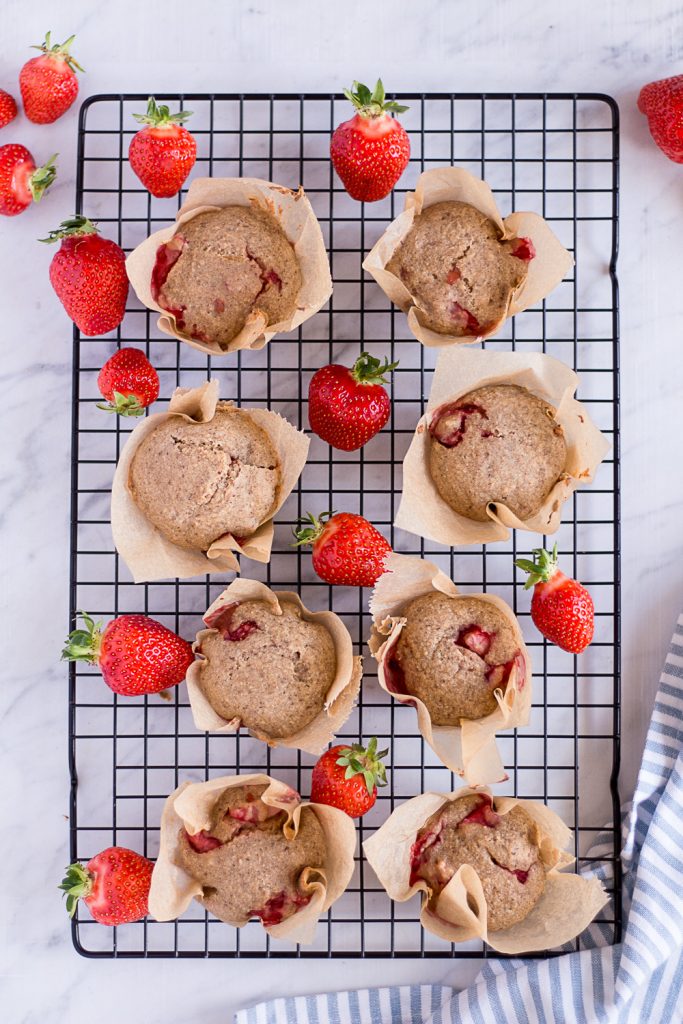 Of course, you can also try mixing the strawberries with other berries such as raspberries, blueberries, or blackberries, but I'm all about the delicious strawberry taste at the moment.
I hope you'll like this recipe – let me know what you think about it in the comments below.
[tasty-recipe id="8114″]
Enjoy!
---
DID YOU MAKE THIS RECIPE OR HAVE ANY SUGGESTIONS, QUESTIONS OR COMMENTS?
Feel free to leave a comment below, and don't forget to tag your creations on social media using #heavenlynnhealthy.
I'd love for this blog to be a dialogue.
---
Merken
Merken
Merken
Merken
Merken